Best Places to Propose in Southeast Asia
"Will you marry me?" The classic words that should never been forgotten in one's life. The latest sensation towards that sacred moment, rather that predictable haunts, belongs to where to propose. From hot-air balloon view over Burmese sun-kissed sky, sun-kissed floating village of world's heritage wonder near a romantic river to breath-taking swing amidst green paddies or private and attractive dining beach spot in such peaceful tropical haven, a "yes" from your spouse should be worth waiting for.
Here are best places in Southeast Asia to make that meaningful vow:
HALONG BAY, VIETNAM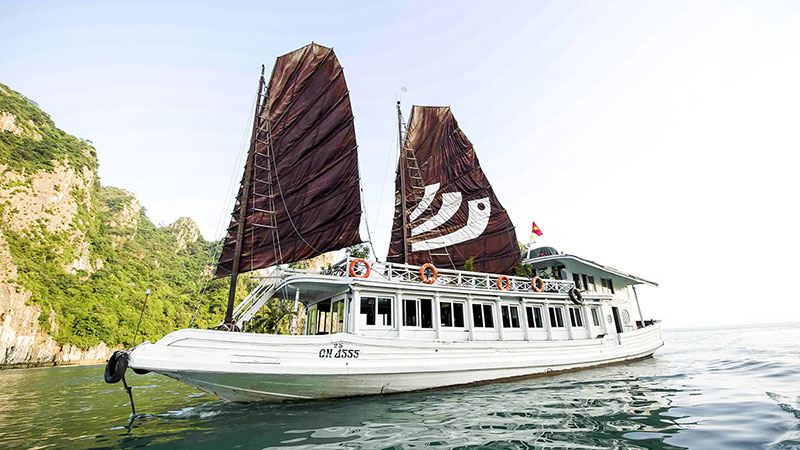 What to wait for?
Away from the bustling trade center and urban city life, a trip to Halong Bay is such sway in that gives you extra time to be with the beloved one. A private charter cruise amongst the emerald water, majestic karst limestone and hidden grottos should help you kindle that loving flame within just two or three days. Onboard and offboard, you two can fall in love once again under the vivid sky, join stirring outdoors activities together as cycling around the green island, kayaking to far-off mystic Bai Tu Long land, sunbathing leisurely or capturing memorable moments over the ocean all along.
Where to propose?
On sundeck, with sunset view, music and wine
At the beach, with private dinner and starry sky
On top of the karst mountain, with the beautiful world rising under your feet
MUI NE, PHAN THIET, VIETNAM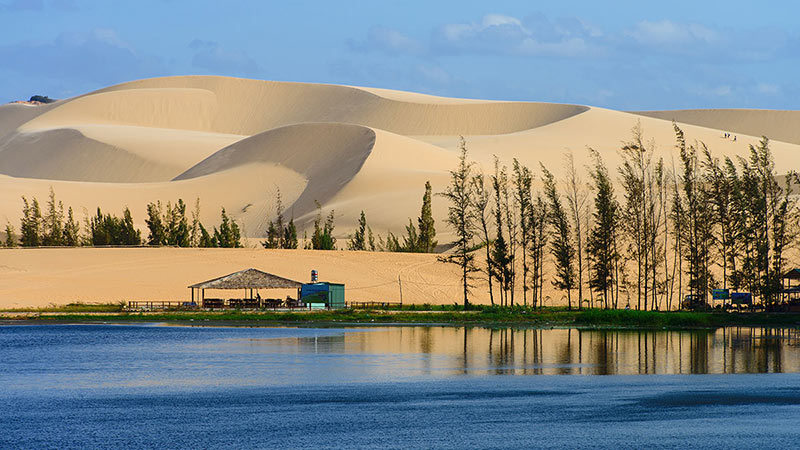 What to wait for?
Silky sand dunes, crystal clear ocean, blessed tropical climate and ecosystem, plus, a small town overlooking the beach, Mui Ne rise significantly upon Vietnam's beach paradises, eventually one of the most perfect destinations for couple travel or honeymooners. The hotel options here mostly boast among luxury suites and villas, followed by sumptuous facilities and classy restaurants including fine dining and wine extension experiences. Additionally, you and your partner can further your trip not only from the pristine beaches but also to numerous nature properties as of magical Fairy Stream, Ta Chu Mountain, Red and White Sand Dunes. Local life in Mui Ne indicates an island community, yet, conveniently set within towns, tourist-attractions, boutique shops and traditional villages. 
Where to propose?
Morning glory at white sand dunes, towards the panoramic ocean views
At the beach's tent, where you can dine under the starry night sky, candle lights and peaceful waves
BAGAN, MYANMAR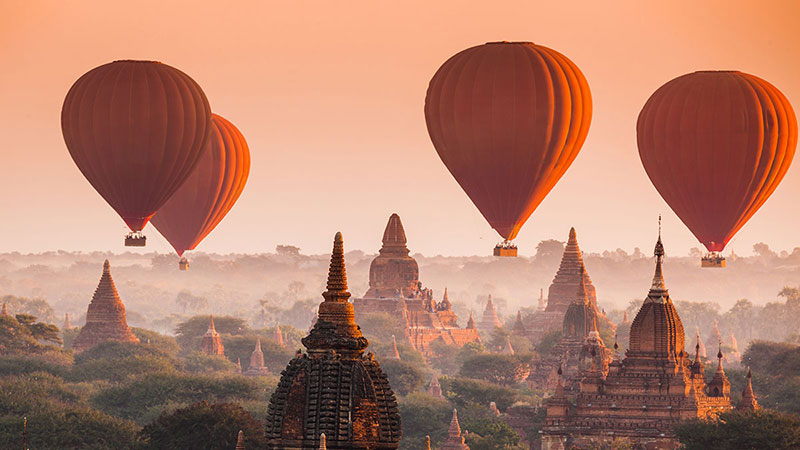 What to wait for?
There is something different about Bagan. Herein this ancient city, you will find the true definition of happiness in the most tranquil state of mind. From a morning wake up to beautiful sunrise privately cruising Irrawaddy River, a little bit detour couple cycling around hidden temples, archaeological ruins, traditional villages then enjoy fantastic local meals at a stilt house, to a bewitching afternoon stroll nearby the urban markets. Bagan would slow you down a bit, yet, amazingly set that bonding between the two of you as a secret vow under the golden-glazed sky.
Where to propose?
Up above the sky in a hot air balloon
PHI PHI ISLAND, THAILAND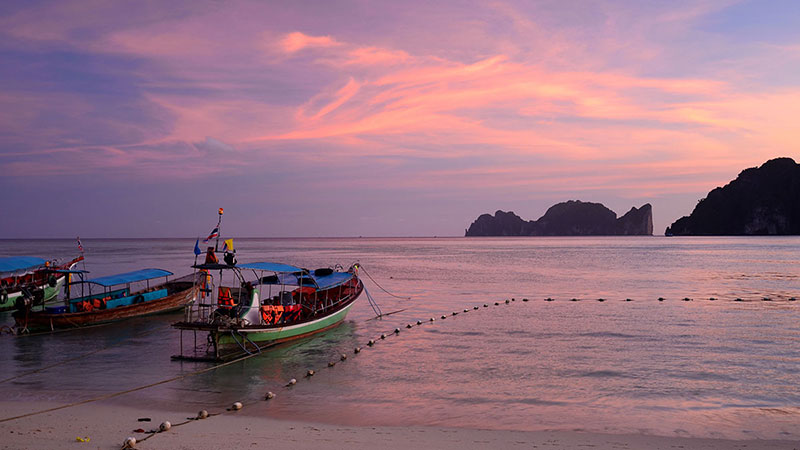 What to wait for?
A brilliant point about Koh Phi Phi is that couples might stay in a while and hop-on hop-off to other neighbor islands. As an individual, it is good enough to fill in anyone's favor about a beach paradise trip, especially for staying for one or two nights at front chalet with reasonable price. Numerous activities involving this heaven destination, fantastic daytime exploration by long-tail local boat/kayak, outdoor visit to National Park, sunbathe with warm glow and clear water lapping over your feet nearby the shoreline, speed up the afternoon around Viking caves or escape to underwater world by snorkeling or scuba diving around the idyllic warm water area. The accommodations in Koh Phi Phi range really well, with great options from hostels to 5-star international resorts in accordance to personal needs with fine dining restaurants, local bars and great entertaining spots. However, for best lovey dovey experience, let's find yourself a more private and romantic stay, including private beach and uncharted tour for better proposing time!
Where to propose?
On a long-tail local boat
In a camp under the starry night sky
LUANG PRABANG, LAOS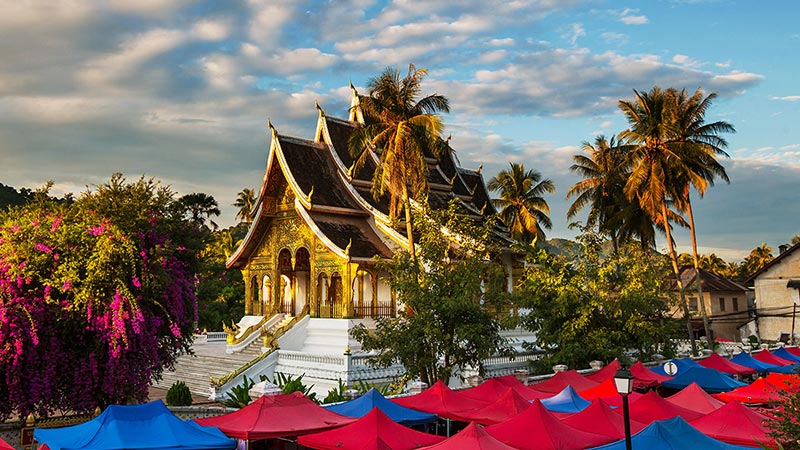 What to wait for?
Just the two of you, a lifetime journey to this UNESCO-listed city for over three days. The enchanting temples, all-soothing quiet aura and charming home-restaurants are first tastes of Luang Prabang that need lots of attention. The destination has it all, a touch of historical depth within ancient temples, leisurely pace at age-old villages opposite to outstanding nature wonders: rocky mountains surrounding legendary Pak Ou Cave, hidden waterfalls as of Kuang Si, gorgeous sunshine over the dreamy Mount Phousi. Either by bicycle, boat, car or horse cart, the excursions to Luang Prabang highlights promise utmost joy for your vacation.
Where to propose?
Along Kuang Si Waterfall
Nearby Nam Khan River – great witness of love
BOLAVEN PLATEAU, LAOS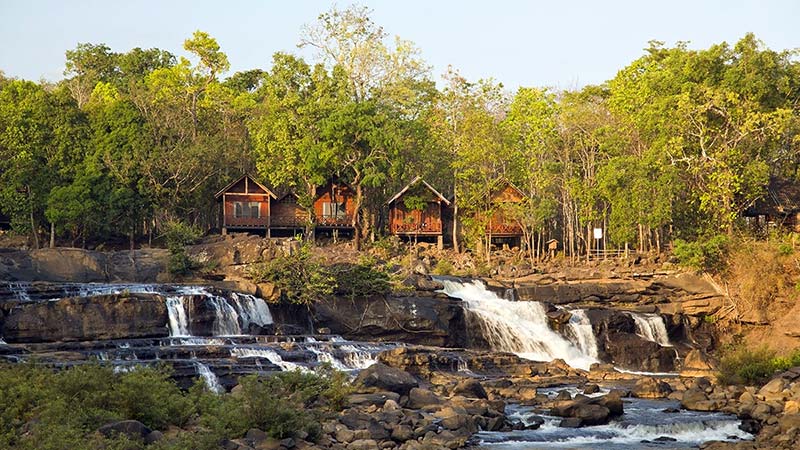 What to wait for?
Located to the South of Laos, Bolaven Plateau is the most updated pin to couples' travel lust. Different parts of this area, the waterfalls, lush green plantations, ancient ruins and local properties blend together really well, creating an enticing scenic view for the land. Here, you can find the best of Southeast Asian culture essences with a touch of colonial, indie aura rewarding through nature-blessed tropical climate and Mekong River's silhouettes. Riding through the countryside by bike, the encounter with Laotian culture as of mythical Wat Phou and Khmer historical relics, the Bolaven loops to waterfalls, Tad Fane, Tad Lo with fantastical ziplines and hanging bridges or to magical Pakse and 4000 Islands intertwine via best local cruises might be more exciting than ever! Though the stay in Bolaven is limited to your choices, hosted places here embrace friendly and heart-warming feels as to allow you and your partner with an unforgettable pre-marriage journey!
Where to propose?
Boardwalk criss-cross or zipline café over Tad Fane Waterfall
Coffee plantation, where green lush fields cover most of the land
UBUD, BALI, INDONESIA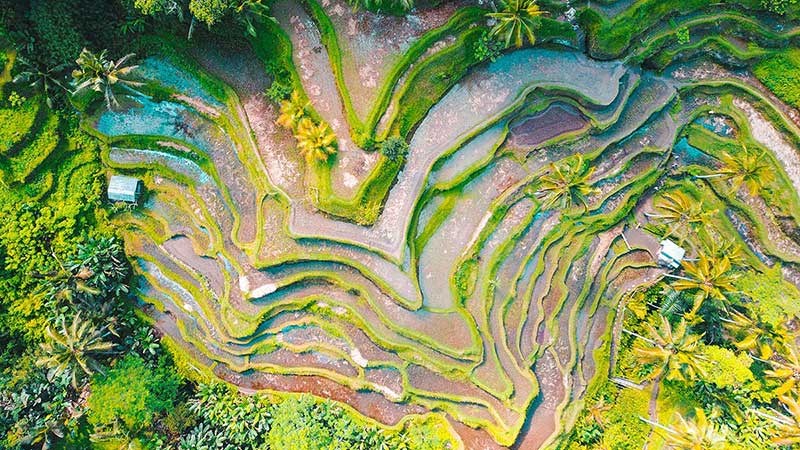 What to wait for?
If you are a fan of Julia Roberts and her iconic movies, search for balance and harmony in this beautiful green province. Walking through ancient streets, cycling along colorful paddy fields, talking to friendly locals at teashops nearby, there are lots of good ways to truly feel the breezy sun-blessed atmosphere of Ubud and serene inland surroundings. Remember Ubud – To eat, pray and love here in its most gorgeous form.
Where to propose?
On the great swing that overlook scenic green paddle fields
Under the sunset at Bali beach
By Le Doan