Start Planning
Landlocked Laos has been kept in the shadows for too long. After decades of hiding in exotic obscurity, this country of around 7 million people has emerged as one of Asia's most evocative destinations. Why? Well, let us give a sense for Laos travel and one of Asia's best kept secrets…
Laos is a country that brims with authenticity. The seemingly endless tracts of gorgeous countryside are only occasionally interrupted by quaint villages. In the north, around Houayxay, you'll come face to face with gibbons or you can delve into the intrigue of the Plain of Jars. The urban centres are also unique as Vientiane is often described as the quietest capital in the world and Luang Prabang may be the best preserved ancient city in the continent. Around Luang Prabang, an ancient city of glistening temples and grand colonial houses, you'll discover fabulous rivers and waterfalls such as those at Khuang Si and Tad Sae. Away from the well-known cities you'll find an untouched countryside around Pakse and Vang Vieng and some atmospheric ruins around Champasak.
It is a wonder that little-visited Laos doesn't receive a greater number of tourists, but then that just adds to the charm of this country that few can place on a map.
No more tedious trip planning!
Take a look at some of the best tour itineraries for traveling in Laos - all highly recommended by our travelers.
Laos Secret Escape
Best rout to reveal the myth and secret of the destination from the iconic Luang Prabang to lesser known Southern Laos area.
Destinations: Don Khone - Luang Prabang - Pakse - Vang Vieng - Vientiane - Xieng Khuang
LAOS WEATHER AND WHEN TO GO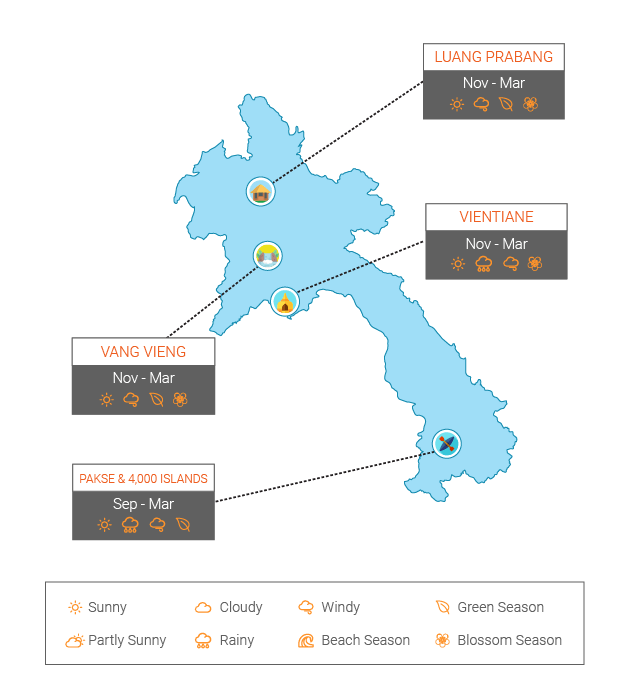 NORTHERN & MEKONG RIVER (Luang Prabang, Vientianne, Vang Vieng)
Rain season (Apr – Oct): The average temperature is 30°C with daytime brief and infrequent downpours. The humidity is high in midst months, followed by strong wind.
Dry season (Nov – Mar): The temperature ranges from 20 – 30°C between days and nights, sometimes peak at 40°C and brilliant sky.
SOUTHERN & COASTAL (Pakse & 4,000 Islands)
Rain season (Apr – Oct): In June and early September, the regions are covered by heavy rain in days with high humidity and strong wind. Other time, the downpours seem less frequent, more refreshing with average temperature at around 30°C.
Dry season (Nov – Mar): The temperature fluctuates from 20 – 35°C, sometimes peak at 40°C with strong wind, long days, brilliant sunlight and balanced water level.
The most frequently asked questions about traveling in Laos & useful guide for planning your trip.
Do I need a visa to visit Laos? If yes, how should I apply?
Besides visa in advance which can be applied and obtained at Lao embassy/ consulate, the government issues a 30-day visa on arrival for most foreigners travelling Laos.

Visa on arrival is valid for 30 days and available at international airports and most land borders). Upon arrival, you should carry a valid passport (must-have), flight tickets, portrait photos and hotel vouchers (if any) to fill in the legal documents.

For those who are not eligible for a visa on arrival, Lao embassies and consulates abroad offer 30-day tourist visa for a fee and same documentation.

For further information and support, please visit The Department of Immigration, Lao PDR or contact our journey planners.
Which accommodations in Laos are recommended by Sens?
Luxury 5* – 6*: Hotels and resorts in this level, like Amantaka, Sofitel or Belmond La Résidence Phou Vao, range from US $400 – $600, a bit higher than neighbouring countries. The expense may be translated into atmospheric rooms and high-end services as of the private luxury towns, restored colonial villas or new built establishments.

Deluxe 4*: The amenities for 4* standard are in great values with excellent comforts and inclusive services. As of Santi Resort & Spa, Le Sen Boutique, the prices range from US $105 – $250 for a regular stay.

Comfort Boutique 3*: Accommodations and services for 3* in Laos are usually related to boutique hotels with block or building moderns, located within good locations. Like Luang Prabang Legend or Nam Ou Riverside, the prices are around US $60 – $100 with advanced values.
Which transportations can be used for my Laos trip?
Tuk-tuk: The transport is famous in Laos, especially Vientiane as it is a great way to get a continuous local experience.
Boats: There are many kinds of boats in Laos (slow boat, speed boat, long tail boat, traditional boat, etc) for tourists to take a cruise along the beautiful Mekong and Nam Ou Rivers.
Buses: They are the main means of transportation in Laos. Most of buses in Laos are well equipped with air-conditioning and comfortable seats.
Planes: There are two national airlines and one private airline company in Laos: Lao Airlines, Lao Air and Lao Central Airline that offer many regional flights to Vietnam, Cambodia and Thailand.
Is there anything I should take note on Lao food & drink?
Lao cuisine is very similar to the food eaten in the north-eastern Isaan region of Thailand: very spicy, more often bitter than sweet, and using lots of fresh herbs and vegetables served raw.
Rice is the staple carbohydrate. The standard kind is sticky rice (khao niaow), eaten by hand from small baskets called tip khao. Using your right hand, pinch off a bit, roll into a ball, dip and munch away.
The national dish is laap, a "salad" of minced meat mixed with herbs, spices, lemon juice and, more often than not, blistering amounts of chili. Unlike Thai larb, the Lao version can use raw meat (dip) instead of cooked meat (suk), and if prepared with seafood makes a tasty, if spicy carpaccio. Another Lao invention is tam maak hung , the spicy green papaya salad known as som tam in Thailand, but which the Lao like to dress with fermented crab (pudem) and a chunky, intense fish sauce called pa daek , resulting in a stronger flavor than the milder, sweeter Thai style. Other popular dishes include ping kai, spicy grilled chicken, and mok pa, fish steamed in a banana leaf.
The legal drinking/purchasing age of alcoholic beverages is 18. However, there is no legal drinking age when off alcohol selling premises (restaurants, bars, etc.).
The national drink of Laos is the ubiquitous and tasty Beer Lao, made with Laotian jasmine rice and one of the few Lao exports. It maintains a mythical status amongst travellers and world beer aficionados.
What are the healthcare practices for Laos travel?
Pack medications in their original, clearly labeled, containers. A signed and dated letter from your physician describing your medical conditions and medications, including generic names, is also a good idea. If you happen to take any regular medication, bring double your needs in case of loss or theft.
What are the safety notes for my trip to Laos?
Over the last couple of decades Laos has earned a reputation among visitors as a remarkably safe place to travel, with little crime reported and few of the scams so often found in crowded places.
Although petty crimes such as theft, pickpocketing are in low level at the moment, be careful with your belongings while crossing streets or at uncrowded streets.
Are there any Laos' local customs I should be aware of?
DOs:
Keep your head lower than Buddha and monks.
Dress and behave modestly, especially in religious shrines or temples.
Take your shoes off and leave them outside when entering a Lao's home.
Practice a formal greeting for Lao people such as the "Nop" and handshakes.
DON'Ts:
Expose the feet when sitting down, rest the feet on tables/ chairs and gesture feet.
Raise your voice to Lao people, especially in public.
Touch or turn your back on the Buddha.
Wear shoes in temple buildings.
Step over someone and food.
Why should I choose Sens Asia to plan my Laos trip?
Sens Asia Travel provides travelers with advanced, licensed tour services and curated options for accommodations as well as tour activities, which are regularly inspected & verified by our local experts.

We have our representative offices in Asia (Vietnam, Myanmar, Laos) as well as in European (Germany) which allow our team to coordinate well on the ground and react quickly if there should be any problems.

We have 100% positive feedback rate from customers since the day of launching. In addition, we have been featured on various trusted media platforms and publications.
Why shouldn't I book all services for Laos trip on my own?
As we get favorable rates from hotels and accommodation partners, the total cost you pay will be more reasonable or just marginally a bit more expensive than if you booked directly yourself.

We have supportive local journey planners, who have been living or traveling extensively throughout Southeast Asia regions as they may help you create your own trip to match your schedule & choices of activities, accommodations and pace.
What happens after I submit the inquiry for my Laos trip?
A journey planner will work with all the details you provide and create the best options to suit what you are looking for. Within 24 to 48 working hours, you will receive details for travel itinerary options and quotation. These suggestions can be tweaked and changed until you are fully satisfied.

Upon confirmation, you will only need to make a deposit payment of 30% of the total trip cost for your journey planner to start making reservation of hotels, tour guides & other services.

A personal journey planner will take care of all the details for you from the start of creating the trip until your vacation is finished and you are safely back home.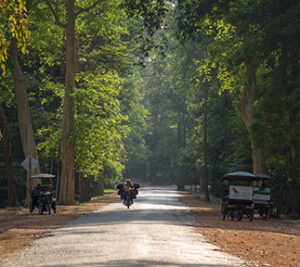 Our guides were friendly and knowledgeable. We appreciated getting to learn more about the history and culture of Cambodia.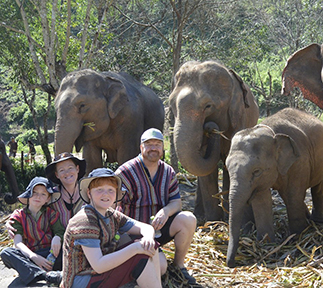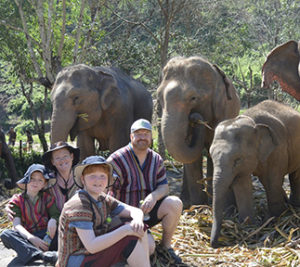 All experiences were great. Overall the elephant tour was very memorable and a highlight of our trip. Both dinner shows were great too.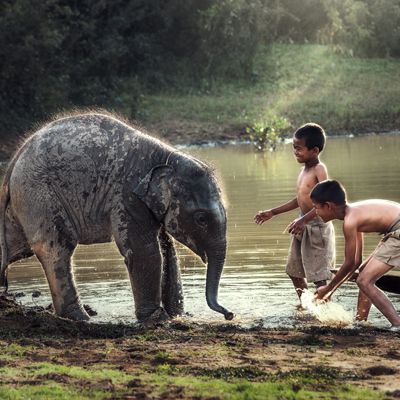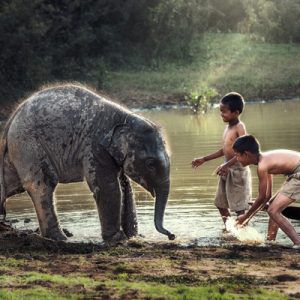 Surprised by such a peaceful country, Laos. All very well-organized & safe. Will recommend my colleagues & friends. Definitely come back to visit more. Thanks!