Start Planning
Myanmar 2019
Be Enchanted
Myanmar is Asia's newest and freshest delight, a country that receives only a tiny fraction of visitors compared with its neighbours. But that is where the appeal lies, as although the cities and sites are equally as engaging as in other parts of Asia, Myanmar travel is refreshingly uncrowded and the sense of adventure is no less than inspirational.
Bagan is undoubtedly one of the world's great ancient sites and there are various ways for you to explore this gorgeous collection of temples, from a romantic horse and carriage ride to an uplifting hot air balloon adventure. The cities of Yangon and Mandalay are still completely distinct, relatively untouched by modernisation and with fabulous golden temples that sparkle in the sunlight. Inle Lake exemplifies the beauty offered by the Myanmar countryside, while Ngapali Beach and Mergui Archipelago, an award-winning beach and sparsely populated collection of islands respectively, offer glorious sunsets.
Myanmar remains traditional and authentic and nobody can say for how much longer it will stay so enchanting – now is the time to go.
No more tedious planning!
POPULAR HOLIDAYS TO MYANMAR
Take a look at some of the best tour itineraries for traveling in Myanmar - all highly recommended by our travelers.
Best of Myanmar
Destinations: Amarapura - Bagan - Bago - Inle Lake - Mandalay - Saigaing - Yangon
Myanmar Off the Beaten Tracks
Travel to Myanmar iconic cities and unvarnished site of the country, with a side trip to the wonderfully slow paced Ngapali Beach on the west coast.
Destinations: Bagan - Mrauk U - Ngapali - Sittwe - Yangon
MYANMAR WEATHER & WHEN TO GO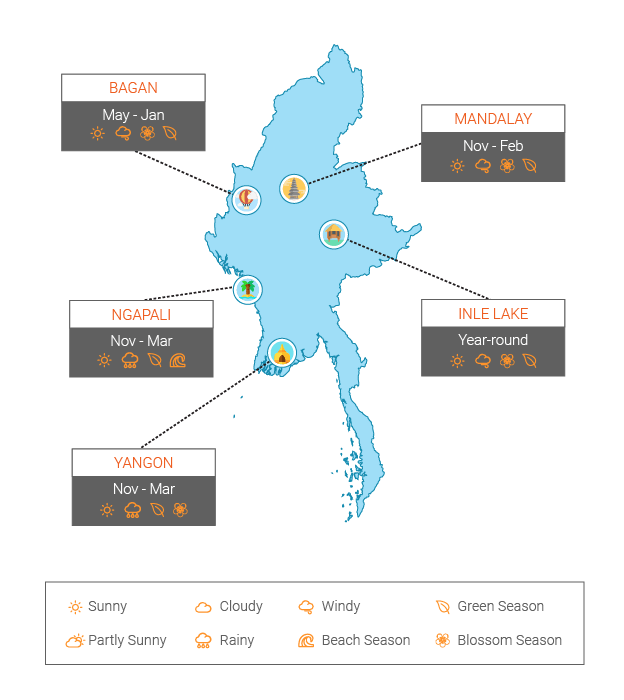 NORTHERN & CENTRAL (Mandalay, Inle Lake, Bagan)
Cool season (Nov – Feb): The cool season in here seems more pleasant than other regions' with chilling and firm atmosphere, partly sunny sky and average temperature during days (20 – 25°C)
Hot season (Mar – May): Although hot season in Northern Central is much drier and less of rain shadows, the heat midst season covers all day long, sometimes peaks at 40°C.
Rain season (Jun – Oct): The monsoon aligns with Northeastern characteristics, followed by strong wind, fluctuate temperature (~25 – 30°C), daytime downpours and high humidity.
SOUTHWESTERN & COASTAL (Yangon, Ngapali)
Cool season (Nov – Feb): During this time, the weather is pleasant with average temperature around 25°C and long sunny days. At night, there are infrequent, brief and refreshing rainfalls.
Hot season (Mar – Jun): The average temperature is 30°C and sometimes intensely peaks at 40°C. During daytime, there are short and sudden downpours, followed by high humidity.
Rain season (Jul – Oct): The monsoon comes later and tougher than other regions, followed by strong wind, dramatic thunderstorms and pouring rains for days.
The most frequently asked questions about traveling in Myanmar & useful guide for planning your trip.
Do I need a visa to visit Myanmar? If yes, how should I apply?
 Foreigners visit Myanmar can apply to an embassy/ consulate for a visa before travelling or a visa on arrival at the airport.

With visa on arrival, you should remember carry a valid passport (must-have), flight tickets, portrait photos and hotel vouchers (if any) to fill in the legal documents in the airport.

Myanmar's E-visa system is now valid for most regions, even the Thai-Myanmar border points of Mae Sai/Tachileik, Mae Sot/Myawaddy and Ranong/Kawthaung; for other overland border points, you must obtain a normal paper visa in advance.

Myanmar visa allows you 28 days of travel inside of Myanmar after flying into the airport or crossing the border with Thailand. It is only valid for three months since the issued date and cannot be extended.

Travelers from Brunei, Laos, Cambodia, Indonesia, Thailand, Vietnam, and the Philippines can enter into Myanmar visa exempt for up to 14 days.

Due to the sensitive political situation in some Burma's border regions, currently, it is only possible to travel freely over land between Myanmar and Thailand. The India crossing (at Moreh, Manipur State) requires permission obtained separately to your visa; Bangladesh, Laos and China crossings are currently restricted to foreigners.

For further details, please visit Myanmar's Ministry of Labour, Immigration and Population or contact our journey planners.
Which accommodations in Burma are recommended by Sens?
Unlike the neighbours Laos and Thailand, hotels in Myanmar are relatively expensive, partly due to the lack of supplies. Luckily, the country is developing fast and there are more decent hotels with valued prices and services currentlyentering the market.
Luxury 5*– 6*: The big 4 of Myanmar, Yangon, Mandalay, Bagan and Inle Lake, are the only cities offer guests high-end properties as of Sandoway or The Governor's Residence. A luxury stay in Burma ranges from US $250 – $500 according to seasonal availability.
Deluxe 4*:  This standard provides a wide range of hotels, from US $150 – $250 applicable with modern facilities and good location including both hotel and resort-styles.
Comfort boutique 3*: The basic boutique hotels, ranging from US $60 – $100 tend to be in the Chinese molds, multi-floored concrete blocks with plain en-suite rooms off galleried walkways. Space levels at a premium, the more you pay, the larger the room, and more comfortable the facilities. The outer space is vast and inclusive.
Which transportations can be used for my Myanmar trip?
Local transports: Japanese made taxis line up outside all major hotels in Burma, and are the most convenient means of transport for city sightseeing. None are metered, but trips across town should not set you back any more than a couple of dollars. A less expensive, but correspondingly slower option, is cycle powered, three wheeled trishaw (sai-ka). They're cheap, ubiquitous and environmentally friendly, as are horse carts, which you'll encounter if you venture inland to Bagan.
Domestic flights: There are a number of downsides to domestic air travel. For one thing, it may not save you much time as schedules are subject to change at short notice and delays are not uncommon. It also isn't possible to buy tickets online, although some airlines, such as Air Mandalay allow online reservations and you then pay once you're in the country. Carriers operating in Myanmar include: Air KBZ, Air Mandalay, Golden Myanmar Airlines, Myanmar National Airlines, Union Express Charter Airline, Yangon Airways, Air Bagan.
Is there anything I should take note on Burmese food & drink?
Food in Myanmar is usually served with fresh ingredients, often including vegetables used together with tropical fruits. As with most countries in the region, white rice (htamin in Burmese) is used for most meals as a base to accompany a variety of meat, fish, vegetable and fruit curries or soups.
Due to the abundance of vegetables and fruits in Myanmar dishes, and elements of Buddhist culture, vegetarians are generally well catered for Beer, rum and whisky are the most popular alcoholic drinks in Myanmar, whilst locally brewed toddy is also generally available, and wine can be found in higher end restaurants and hotels.
Simple, open air restaurants that serve alcohol are called beer stations, and can be found on the streets of cities, towns and villages around Myanmar. They usually serve one of the country's decent draught beers, and are at the heart of Myanmar drinking culture where people come to meet, talk, eat, drink and engage in one of the nation's favorite pastimes, watching live European football.
What are the healthcare practices for Myanmar travel?
Health standards in much of Burma are low compared with many Southeast Asian countries. Polluted water poses the main risk to travellers. Always drink bottled water, or purify your own with chlorine or iodine. Fruits should be peeled before being eating, and raw vegetables avoided unless you've washed them yourself.
What are the safety notes for my trip to Myanmar?
Crime directed at foreigners is extremely rare in Burma, a fact attributable to traditional Burmese notions of hospitality, and to the fact that anyone who is found stealing from or menacing tourists can expect harsh treatment from the local police.
Are there any Myanmar's local customs I should be aware of?
DOs:
Tuck away your feet.
Let the oldest be served first.
Bend slightly in front of the elders.
Ask permission before taking photographs.
Wear modest clothing when visiting religious sites.
Learn local customs before visiting ethnic minority villages.
Offer articles with both hands and keep both feet on the ground.
DON'Ts:
Don't take any photo that may make people feel embarrassed.
Call with your finger up as it means calling for a challenge.
Disturb people praying or meditating.
Touch anyone on the head.
Touch the robes of monks.
Point with your feet.
Kiss in public places.
Why should I choose Sens Asia to help plan my Burma trip?
Sens Asia Travel provides travelers with advanced, licensed tour services and curated options for accommodations as well as tour activities, which are regularly inspected & verified by our local experts.

We have our representative offices in Asia (Vietnam, Myanmar, Laos) as well as in European (Germany) which allow our team to coordinate well on the ground and react quickly if there should be any problems.

We have 100% positive feedback rate from customers since the day of launching. In addition, we have been featured on various trusted media platforms and publications.
Why shouldn't I book all services for Myanmar trip on my own?
As we get favorable rates from hotels and accommodation partners, the total cost you pay will be more reasonable or just marginally a bit more expensive than if you booked directly yourself.

We have supportive local journey planners, who have been living or traveling extensively throughout Southeast Asia regions as they may help you create your own trip to match your schedule & choices of activities, accommodations and pace.
What happens after I submit the inquiry for my Myanmar trip?
A journey planner will work with all the details you provide and create the best options to suit what you are looking for. Within 24 to 48 working hours, you will receive details for travel itinerary options and quotation. These suggestions can be tweaked and changed until you are fully satisfied.

Upon confirmation, you will only need to make a deposit payment of 30% of the total trip cost for your journey planner to start making reservation of hotels, tour guides & other services.

A personal journey planner will take care of all the details for you from the start of creating the trip until your vacation is finished and you are safely back home. 
How do they talk about us?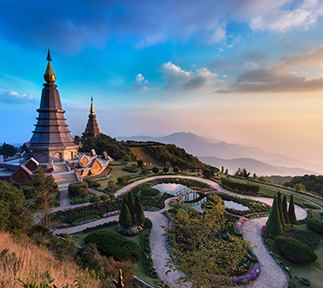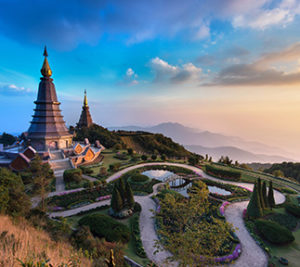 The Tours – were all amazing and very well organized. We thoroughly enjoyed them,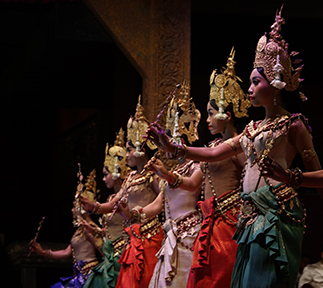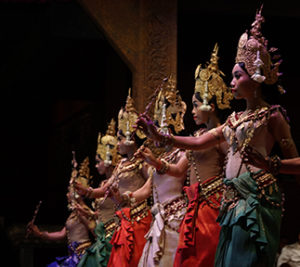 Wonderful experience and I felt being taken care of. Travelling as a single woman I felt very safe.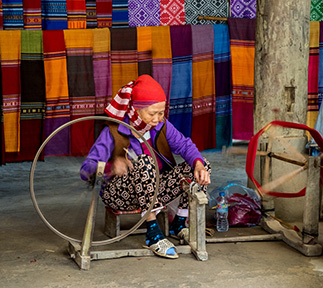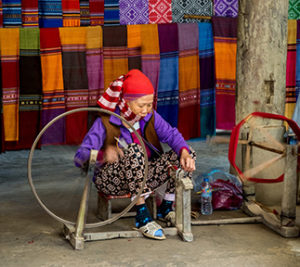 Thank you for crafting a once-in-a-lifetime experiences for my son and stepson. We had an amazing time in Vietnam under the care of Sens.