6 Ways to Become a Responsible Traveler in Southeast Asia
Southeast Asia nowadays is focusing on the alternative tourism practice to enhance sustainability and conservation. A responsible traveler can now choose from multiple eco-friendly accommodations, eco-adventure activities that help preserve nature beauty and cultural immersions.
MANAGE YOUR WASTE AND RESPECT WILDLIFE
Indeed, Southeast Asia is famous for stunning scenic landscapes, with wonderful gazes at nature and ancient architecture. Sadly, the continent is more or less overwhelming with wastes – trash bags, plastic bottles, nylon productions consumed and dumped along the tourist chart all the way. As a traveler, manage the amount of waste during your trip and leave no footprints on natural resources should be two of the best ways to reduce the tension in over-tourism and environment pollution, partly caused by travel activities. Whatever goods you bring to the camping site, beach place or tropical forest as of soda can, sandwich package, straw, toilet paper, remember to collect the leftovers and dispose them at garbage bucket (if any).  Follow the uncharted paths and revel in the greens, gardens and paddies are perfect to many likings when it comes to Southeast Asia but stay behind the restricted preservation line could be a great idea.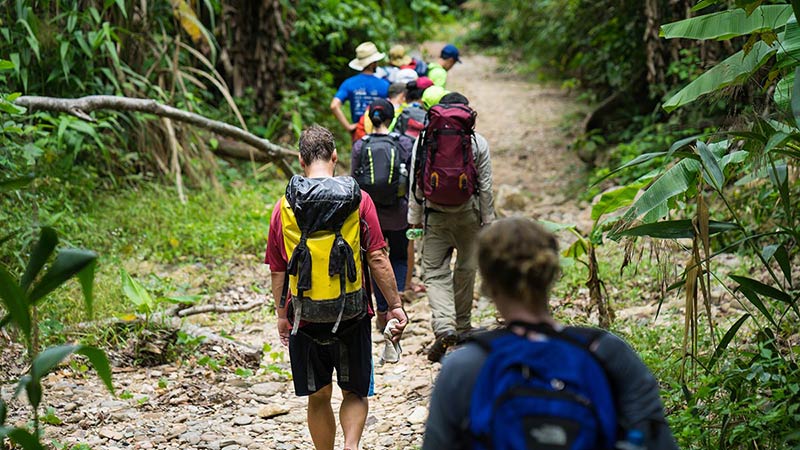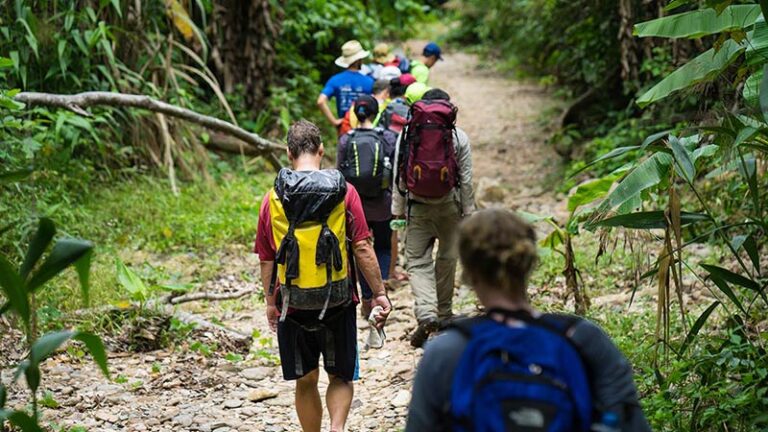 Easy-going travel guide:
Carry your water bottles around and reuse them if possible
Decline single-use chopsticks, boxes and plastic cups as much as you can
Whether manmade or natural, do not carve your name or write anything on anywhere
Say no to the paper travel brochures. Travel agents like Sens Asia go techie with online pamphlets
Don't bring shells back from the beach, plants and flowers from the forest
Keep the distance with wildlife species and no animal-feeding except you are at preservation center and have permission to do so
Even you are walking off-the-tourist trails, always stay on the well-trodden path to avoid damaging any of the flora around
CHOOSE ECO-FRIENDLY ACCOMMODATIONS
If you need some refreshing and leisure elements added to Southeast Asia itinerary, we suggest a change for the stay. Sustainable vision has created a refined concept, including wide range of eco-friendly accommodations in the area, from open-air luxury camps, rainforest tree houses, floating villas to panoramic-view bungalows to spectacular floating villas on private islands, hidden retreats or riverside placements. Almost all of them share common notion: Built from recycled materials and committed to sustainability goals towards the environment through astonishing measurements like water conservation, energy management, recycling program and community contribution. A dream vacation with light conscience and nice disclosure to natural magnificent – green paddle fields of Northern Vietnam or Ubud Indonesia, stunning waterfall in Luang Prabang Laos, water archipelago in Koh Rong Cambodia – would bring you the lifetime memories!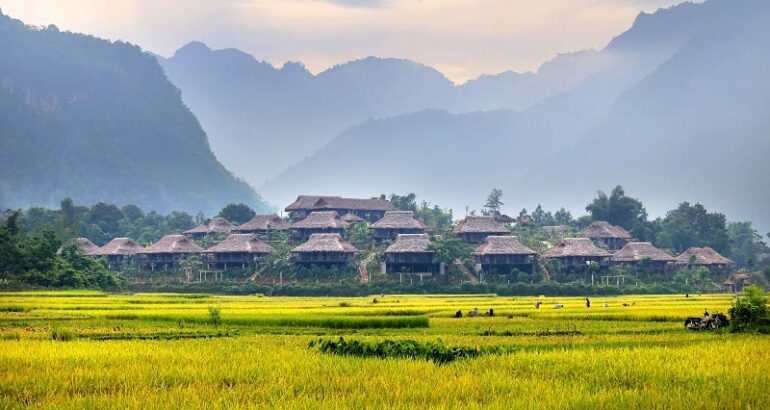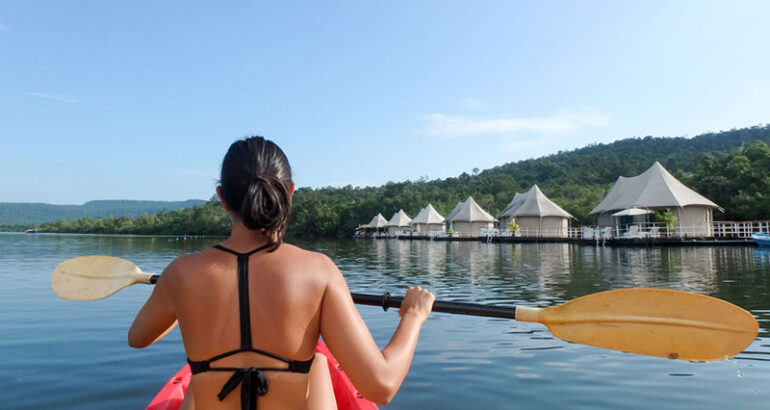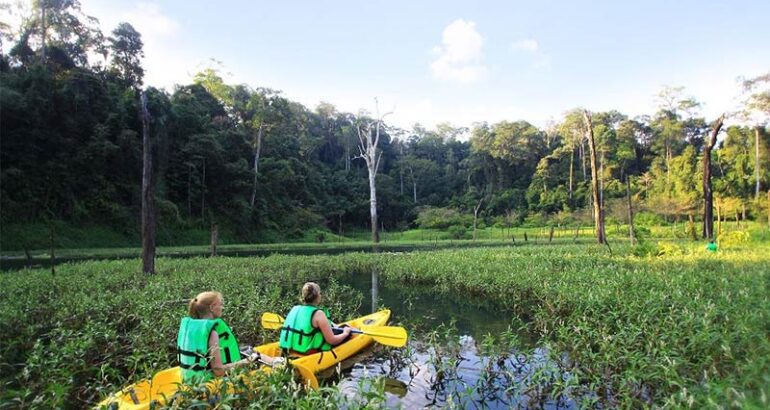 Top eco-friendly accommodations in Southeast Asia:
Song Saa Private Island (Koh Rong, Cambodia)
4 Rivers Floating Lodge (Tatai, Cambodia)
Elephant Hills (Khao Sok, Thailand)
Topaz Ecolodge (Sapa, Vietnam)
Mai Chau Ecolodge (Hoa Binh, Vietnam)
Pu Luong Retreat (Thanh Hoa, Vietnam)
LIVE WITH LOCALS AND EAT IN
One remarkable word to describe Southeast Asia is 'food paradise'. Foodies around the world love these mouth-watering hubs in Hanoi – Vietnam, Siem Reap – Cambodia, Bangkok – Thailand and so on. And locals here are extremely friendly since hospitality has long been in their blood, plus, many of them will sell you food! Combine the food and the people, why don't you consider living and eating in with the locals while travelling? In Vietnam, Thailand and Cambodia, there are numerous homestays and hosted houses in urban cities as well as countryside villages, where visitors can meet up with locals, artisans, craftsmen at their own houses. Besides making friends or indulging in authentic Asian life, you will eventually join series of marvelous daytime activities like cooking class, handmade workshop, art contemplating, tree planting and street food tasting.
Best hosted house/ homestay experience in Southeast Asia:
Viet Nam: With the tourist bloom of Northern Vietnam – Sapa, Mai Chau, Hoa Binh, Ninh Binh, Mu Cang Chai, local homestays are the closest form to observe local outlook. The Red Dao and Hmong welcome their guests at decent space and well-living quarters. In each of 4 yearly seasons, you will see the best of Vietnam at different shades. In Mekong Delta, Vinh Long or Can Tho, homestays are lovely garden houses, where visitors can stay, shop at floating market and try the role of a farmer harvesting various tropical fruits
Laos: The friendly Laotians are natural-born hosts when it comes to homestay, even though the country was used to close its door towards tourism chance. Now you can join a guest house in the area, Luang Prabang, Bolaven Plateau, share meals with the local families join religious ceremonies. The Southern Laos island of Ban Hua Don Daeng is also a great place to start. Meals of Mekong-caught fish and fresh locally-grown vegetables punctuate days filled with activity in Don Daeng, from exploring the island to exploring the local Tomo Temple to visiting the world-famous Vat Phou temple complex across the Mekong
Cambodia: Not Phnom Penh, most of good accommodations at homestay level are in Siem Reap. The hosted houses here, farm house or stilt house, offer great chance to explore the temple complex, good access to local markets jaunts to other temples in the area. Try the herbal bath, relaxed post-meal treat with rice wine and pipe smoking
MINIMIZE YOUR TRANSPORTS AND WALK MORE
Age is just a number when you travel. So why takes all of the time on a fancy private rather than stay on foot and explore the destinations in the most meaningful ways. Besides, Southeast Asia has wide ranges of eco-friendly no-gasoline transports for your extensive trips. In Thailand, Vietnam, Laos you can cruise along the local villages on bamboo boat, wooden boat or basket boat. In Cambodia, Indonesia, half day cycling around the temple complex or architecture ruins are a fantastic experience picked by many Sens Asia's travellers, even first-timers. The slow vehicles will give you extra time indulging in the nature magnificence and culture grandeurs. For example, with one same journey to Angkor Wat, on foot or by bicycle, you can take a brief detour visiting traditional villages and have lunch/ coffee at local restaurants, explore the less-known locations that belong to an age-old Khmer color which only appears in odysseys.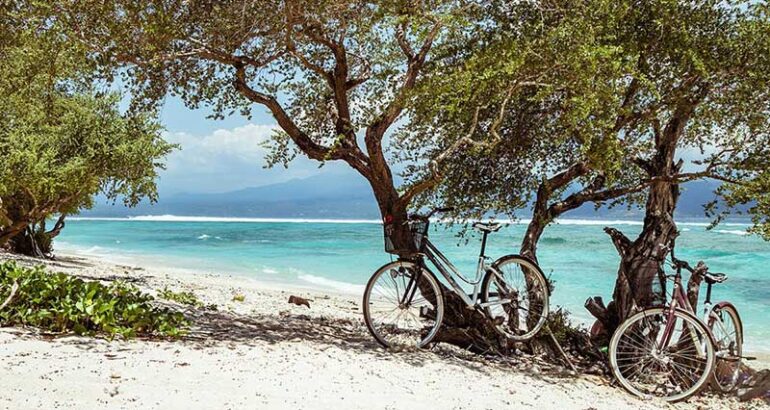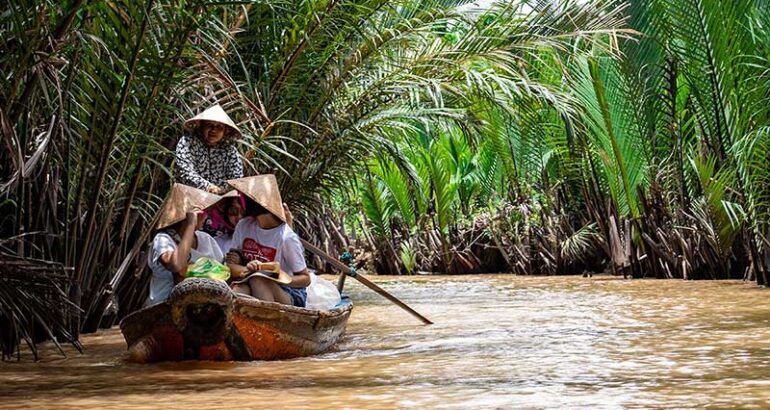 Must-try experiences:
E-bike in Hanoi (Vietnam)
Bicycle in Ubud, Bali (Indonesia), Hanoi, Hoi An, Hue (Vietnam), Siem Reap (Cambodia)
Zipline in Siem Reap (Cambodia), Da Lat (Vietnam), Luang Prabang (Laos)
Bamboo train in Battambang (Cambodia)
Bamboo raft in Hoi An (Vietnam)
Basket boat in Mekong Delta (Vietnam)
Local boat in Hue, Hoi An, Mekong Delta (Vietnam)
Kayak in Halong Bay, Phu Quoc (Vietnam), Sihanoukville (Cambodia), Krabi, Phuket (Thailand)
SAY NO TO ANIMAL ABUSE AND ILLEGAL PRODUCTS
Spending money effectively is an essential rule for responsible travelers. The dark side of tourism in Southeast Asia is animal abuse. Elephant and tiger tourism are the terms officials want to get rid of since ever. From riding elephants to petting tigers, these sound like an animal lovers dream! But the fact is, these animals are wild and in order to interact with humans safely, it most likely means they are abused, drugged or both. Our safety rule: unless you have found a reputable sanctuary or are witnessing these animals in their natural habitat, just skip it. Another issue, animal trafficking has been bringing up lots of troubles for locals. Many exotic and endangered animals are harmed. To be more specific parts of their bodies are ysed as high-end tourist souvenirs. Avoid purchasing anything made from wild or endangered animals and do not buy exotic animal meat or turtle eggs for consumption when in Southeast Asia! Also, think about the source of the food before you order anything strange!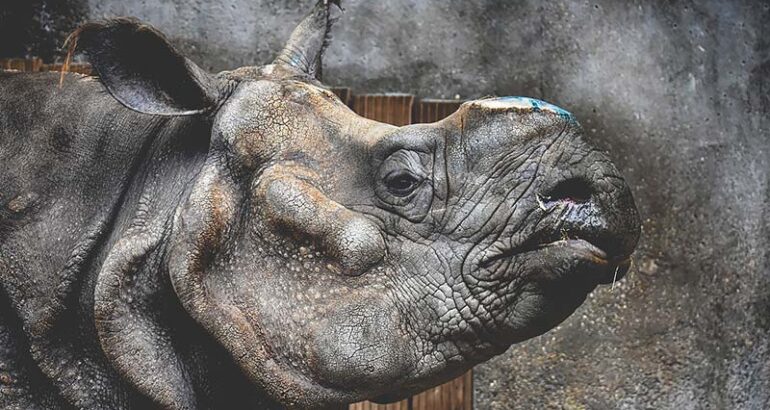 The blacklist (to reject):
Preserved animal/bird/insect dishes: Turtle egg, shark fin, bird nest
Animal products: Elephant ivory, rhino horn, bear leg, snakehead, shark fin, turtle shell
Animal tourism: Elephant ride, photos with drugged tigers
VOLUNTEER AND GIVE BACK
Can you believe that volunteer and give back are such fascinating leisure during travel?
A day helping clean up Halong Bay or Krabi beaches can be fun. Teaching for underprivileged children in Northern Vietnam is not necessarily a huge and epic event. Everything can ring a bell to meaningful commitments. Whether you plan the 'voluntourism' (volunteer + tourism) part in your trip or not, you are doing something good and reward yourself with new experience!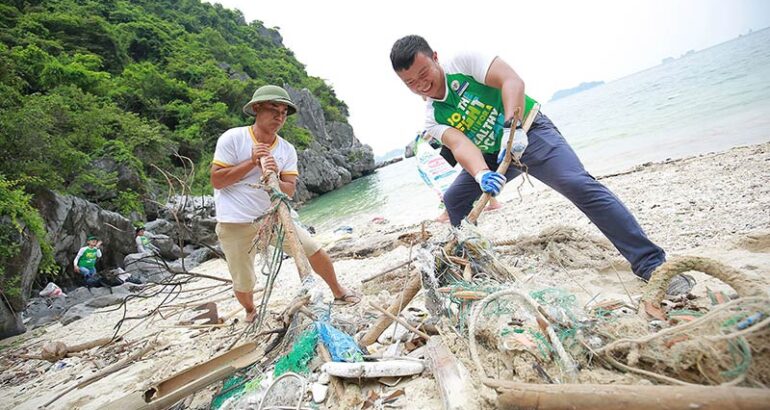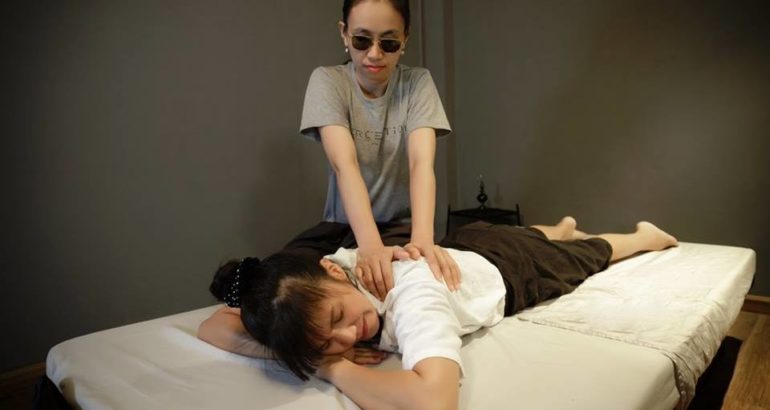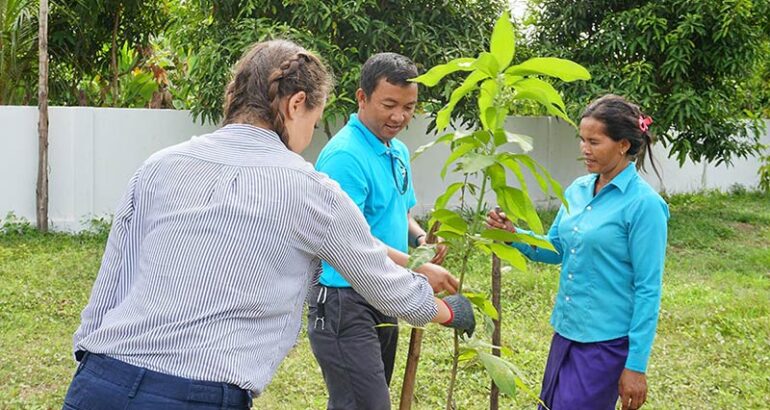 Fantastic travel + volunteer/give-back combos for Southeast Asia travelers:
Trek through Mai Chau, Hoa Binh (Vietnam) and teach for little children
Explore Sapa (Vietnam) uncharted paths and help women community with traditional weaving
Sail through Halong Bay (Vietnam) magnificence and clean up the beach
Set camp on the hills of Chiang Mai (Thailand) and pamper the elephants at daycare
Discover Bangkok city (Thailand) hidden charms and join the blind community special workshops
Taste the best fusion cuisines in Bangkok (Thailand) and enjoy the cooking class with the poor
Cycle around Angkor (Cambodia) temples and plant a tree in Siem Reap local village
–
BY LE DOAN
Follow us on Social Media