How to Maximize your Time to Plan Travel during Social Distancing and Save Travel
The COVID-19 pandemic is an unprecedented phenomenon for us all and it is impacting our world, our life, in so many ways. In such a short time, we have come from doubt, to shock and to quarantine in our own home, own countries. However it doesn't stop people in Spain all join clapping hands every night at 8PM to say thank you to their doctors, doesn't stop all high-rise buildings in Vietnam lighted the heart shape at night to express their gratitude. Life is going slower and creating a great chance for us to spend more time with our loved ones. At Sens Asia, I believe, we can overcome this together as long as we remain confident, resilient, and socially responsible.
We are people who live and breathe travel, we have the itching feet and hungry eyes to go out there and we fully empathize and understand the concerns that many of you are currently experiencing. We strongly encourage everyone to follow your local health authority's guidelines closely as they will have the latest information. It is also equally important to stay mindful and heed their advice for protecting yourself and others.
We all come to agree that travel has the extraordinary power to create positive change and bring communities closer together so we urge you not to let yourself down and keep being positive, keep dreaming, keep planning and together we SAVE TRAVEL after this crisis cools down and is cured.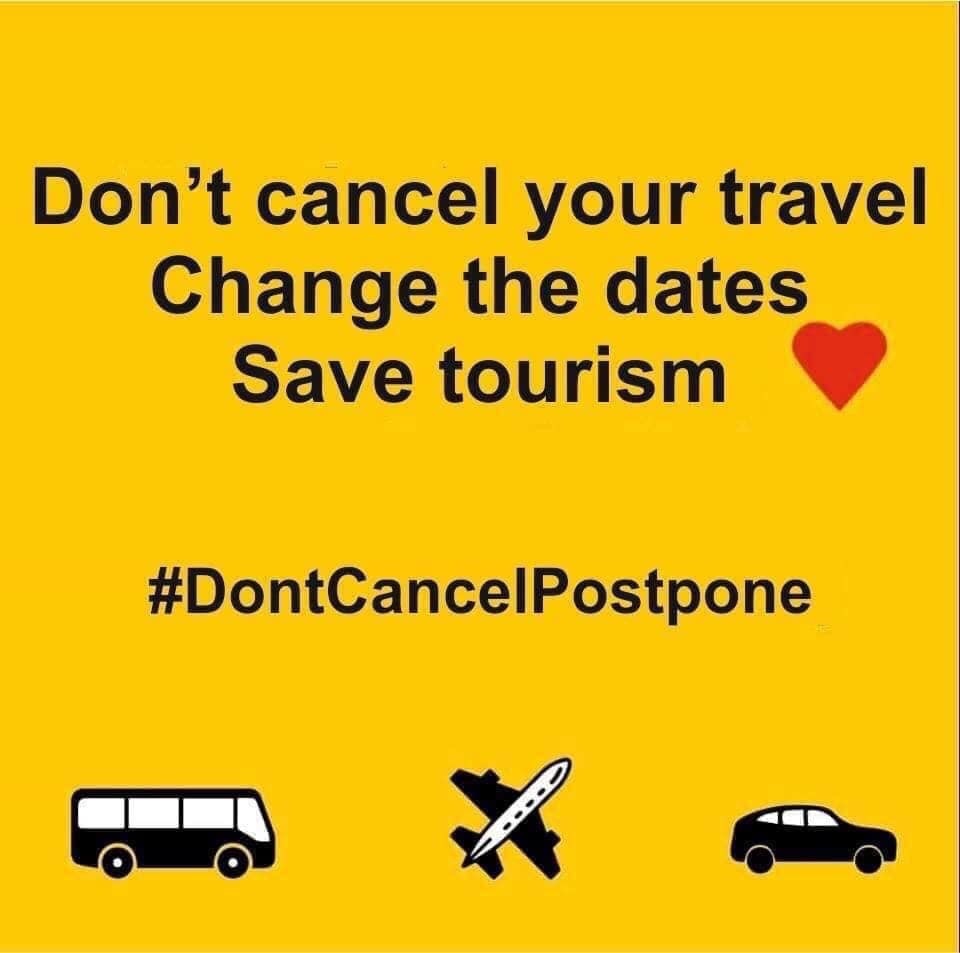 To maximize your time in planning travel we have a few tips to make it more enjoyable for you:
1. Make out your most thirsty need to fulfill after this time
Which kind of holiday will help you to recover fast and boost up your energy the most, get yourself in the dreaming and inspirational stage.
If nature is your thing then aim for a destination with rich nature, chances for hiking and do forest bath, cycling on rolling hills, sleep in a natural resort out in the green.
If food and city mingle is your top choice, then why not pick a lively destination with a high reputation for drooling choices of street food, high reputation restaurants and bars.
Beach lovers, it's a perfect time to browse and make a weather chart to match your favorite beach destination with the month you think you can take off to hit that spot.
Indulge yourself in the mood of dreaming and imagining things can make you happy. You need that inspiration to fill up your mind.
2. How to pick a "Safe" destination after Corona Crisis
Give the country that can contain the virus in short time and action efficiency to cure the virus and protect their people some credit. Support them by traveling to those destinations. It doesn't mean that you should not plan to go to Italia, China right after the Virus but it's wise to give those countries some time to recover fully.
3. Set alert for airline promotion
Get regular updates from Google Alerts about the flights between where you live and your dream destinations and be ready to book in advance once there are good promotions.
This is a golden time to hunt the hot deal from international airlines. If you miss one or several notifications for the discounts, do not worry! There will be more extra sale-off in the future.
4. Talk with local travel consultants
In Asia, many travel agencies have gone into the frozen phase with staff cut down, working from home or closing down offices. This is actually a perfect time to talk with someone out there who still works on the line.
During this time, you will definitely receive more detailed advice and reliable guides from the travel firms. On the other hand, travel organizations also need to hear your voice clearer so that they can produce more effective ideas and create more innovative products for the upcoming period.
Connecting with a travel consultant does not cost you money, but it means that you are giving him or her a great opportunity to follow up their work!
5. Get updates from our online platforms
Southeast Asia is our home and of course our biggest inspiration, although you cannot travel for the time-being, we will continue to update our blogs, refresh our social media posts and keep sharing stories from our journeys and useful suggestions for your coming trip.
There is no world that exists where we can't discover new destinations, experience different cultures and meet new people, try exotic foods and explore amazing sites.
We hope you stay safe and positive, and we love to welcome you again in the near future.
Talk to us at sensasia.com or drop us an email to plan your trip at yourtrip@sensasia.com.
#DreamNowTravelTomorrow