A Journey to 4000 Islands (Laos)
Definition of a 4000 Islands trip: Visit raging waterfalls and tranquil river canyons, pass through an area where the rare Irrawaddy freshwater dolphins gather, take a bike riding on Khone Island and visit the waterfall "Niagara of the East" – Khone Phapheng.
4000 ISLANDS AT A GLANCE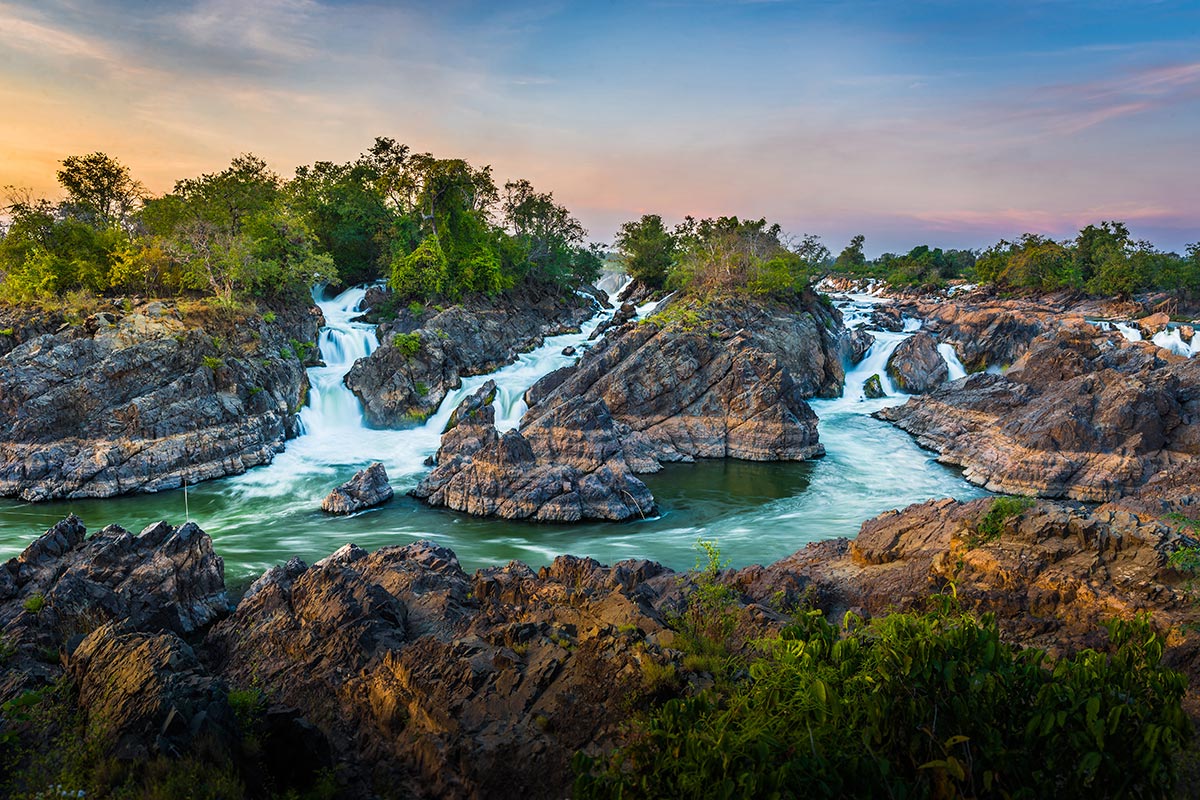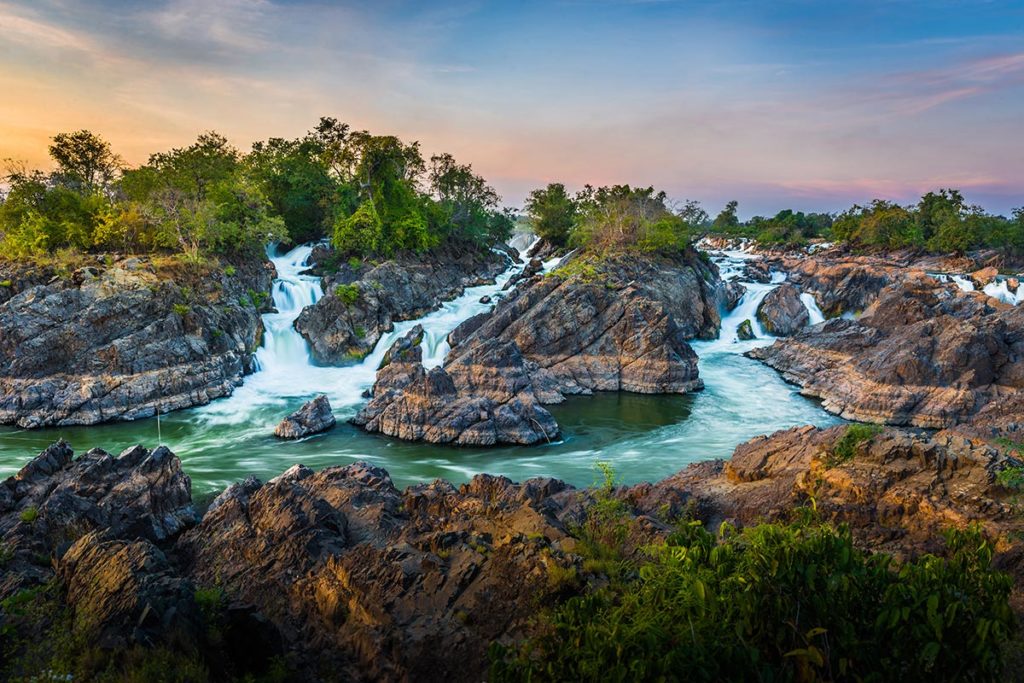 4000 Islands at Champasak (Laos)
Positioned faraway to the South, 4000 Islands (Si Phan Don) is Laos' unrenowned archipelago and nature complex, recently recognized by both explorers and travelers. With the name derived from the spreading areas of Mekong River, placing hundred routes, plus, islands, islets or sandbars, possibly 4000 of them, the destination holds a unique and alluring beauty that is comparably a world beyond a world. As the pendulum of time swings, many have washed ashore here, totally marveled by its charm.
HOW TO GET THERE
One of the easiest gateways to 4000 Islands is through Pakse Town, with straight paths for domestic and international flights from Vientiane, Luang Prabang, Siem Reap, Bangkok, etc.
Travelers usually reach 4000 Islands after paying a visit at Pakse, Champasak and Bolaven Plateau, knowingly smaller roads and narrow roundabouts but still in good conditions for bus trip or self-ride motorbike. From there, the only road-accessible island is Don Khong. Sometimes, people get confused between this destination and Don Khone – another place with a similar name, yet, approachable just by long-tail boat.
In addition, overnight cruise from Pakse through 4000 Islands to the tipping point of Laos and break-time kayak might be a great idea for adventurous travelers.
Suggested Itinerary: Pakse – Champasak – Don Khong ( for bigger group) or Don Khone for individual travelers
Main type of transportation: Flight, bus, private car (upon request)
Local transportation: Boat, kayak, bike
September to March is the best time to visit this destination as the rain has stopped pouring its rage over the islands. The waterfalls remain calm and balanced enough for visitors to ride through and have the morning zipline coffee.
(See more of Laos Weather and When to Go HERE)
MUST-DOs THE UNCHARTED PARADISE
"Sometimes sleepy, laidback but mostly vibrant and exciting"
Those are some vocabulary words from our travel experts describing their round 4000 Island experience. The destination is a no-undertone journey as you might actually live to the fullest with a touch of leisure and great part of adventure elements. Let's find your own check-list!
1. Visit Champasak's Wat Phou, the magic pre-Angkor temple and capture living moments within the ancient ruins leading straight to Angkor compound.
Champasak Temple ruins
2. Kayak from Pakse to Don Khone through Mekong River for 2 days long.
Ultimate kayak challenge from Pakse to Don Khone
3. Spend a leisurely day at Liphi Waterfall, have a chat with local fishermen and try your luck as if you would have a chance to see the freshwater dolphins.
Stunning gifts from Liphi Waterfall and Irrawaddy River
4. Taste the famous Lao beer while watching the sunset over Mekong River.
Mega beauty of Mekong River
5. Head to Bolaven Plateau (the finest coffee plantation of Laos) and have zipline coffee over the waterfall of Tad Fane.
A cup of fresh local-made coffee up in the air
——
SENS ASIA TRAVEL – Awaken your Senses!
BY LE DOAN