Kuang Kong Temple – Manila, Philippines
Tucked away in the streets of Chinatown Manila Philippines (so-called Binondo), along the Kipuja Street, you can find this small Buddhist temple (Kuang Kong Temple) on the second floor of an ordinary looking building.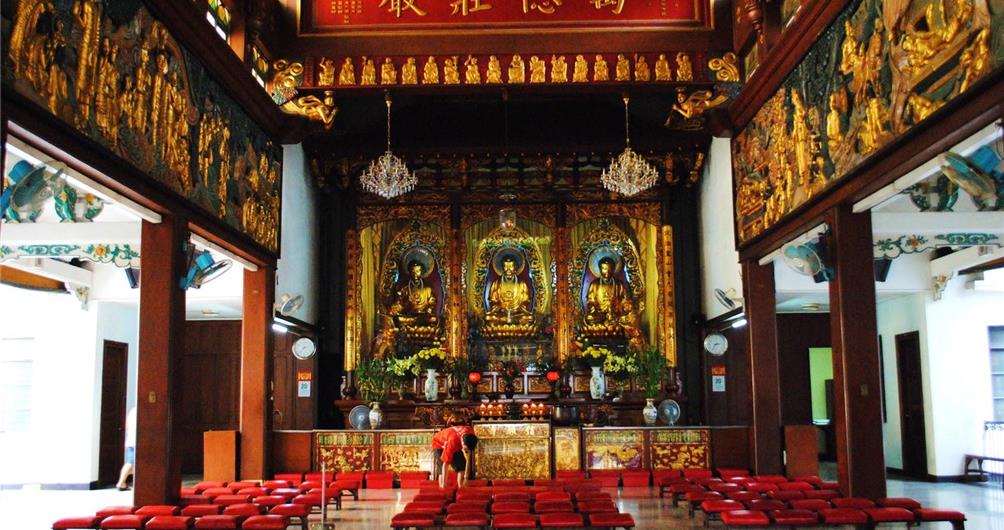 Sacred Images
The temple takes its name from a Chinese deity who is known as the 'God of War' and the protector of Quan Yin (Goddess of Mercy).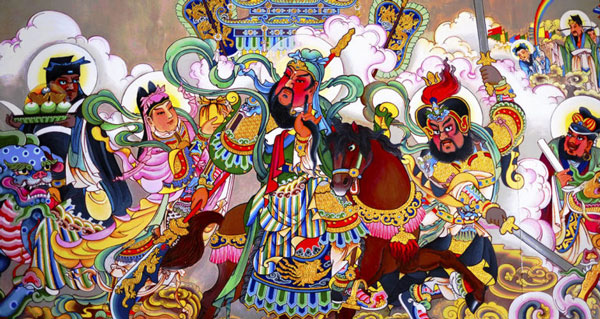 At his human realm, Kuang Kong is one of the most popular Chinese historical figures. He was a very powerful and honorable general  who stood bravely by the kingdom during the era of the Three Kingdoms in China, even though it finally cost his life.
In Buddhism, Kuan Kong is called Qielan Pusa or Sangharama, which means Protector of the Buddhist Dharma. His image is usually placed at the far left side of the altar.
Although he is stated under the name 'God of War', he represents justice, balance and protects the innocent, the loyal, the compassionate and the kind from harm or danger.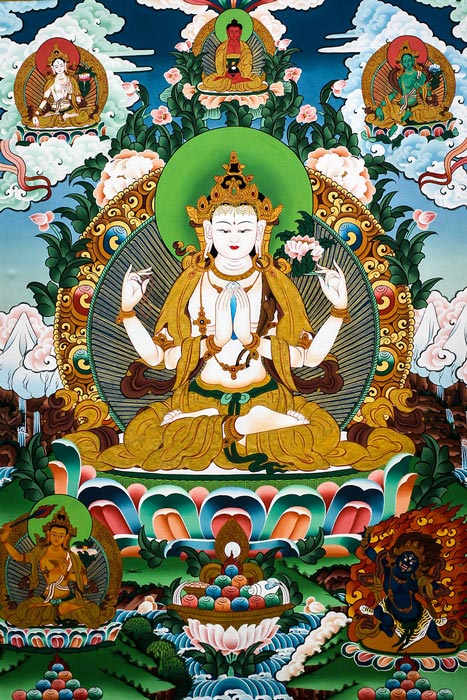 Guan Yin – Goddess of Mercy is one of the greatest symbols in Buddism. She is honored among all the gods, who gives unrequired love, ultimate protection to anyone who is in need of her.
Guan Yin most often shows in woman figure, dressed in a white gown, carrying a child or being accompanied by two children. Other times you may see images of her with a "thousand" eyes and a "thousand" arms, implying that she sees everybody and everything.
She is often seen holding sacred a willow branch. The willow is also used to keep evil and demons away as Guan Yin uses it to purify the world. 
Kuang Kong Temple 
As the temple is open to the public, you can visit it to experience the spiritual atmosphere exemplified by the perfume of burning incense. And for those who may have some concerns, there are pairs of red wooden half-moon that you can use to have your fortunes told. Couch your questions in such a way that they are answerable by 'yes' or 'no' then swirl a pair of wooden half-moon over your incense sticks so they catch the smoke and then throw them to the floor. Identical faces mean 'no' while opposing figures means 'yes'.
This hidden gem is also loved by local Chinese businessmen and many people come here in order to pray for good luck and to seek the advice from fortune-telling. After the visit to Kuang Kong temple, you can as well go for the second stop at Seng Guan Temple, which is not a long walk from Kuang Kong temple and is the biggest Buddhist temple in Chinatown. It also has an amazing architecture and many prayer rooms.