Cambodia Travel Guide (Infographic)
The Kingdom of Cambodia is a magical land filled with manmade wonders. Home to world's famous Angkor complex, ancient temples and rich beauty embracing Khmer culture, travelers coming here can write their own chapters in the fondest and merriest ways upon ultimate exploration journeys. To spice up those little pre-trip moments, Sens Asia would love to add on several tips, specific Cambodia travel guides for your plan notes.
Let's walk through and pack your bags to Southeast Asia!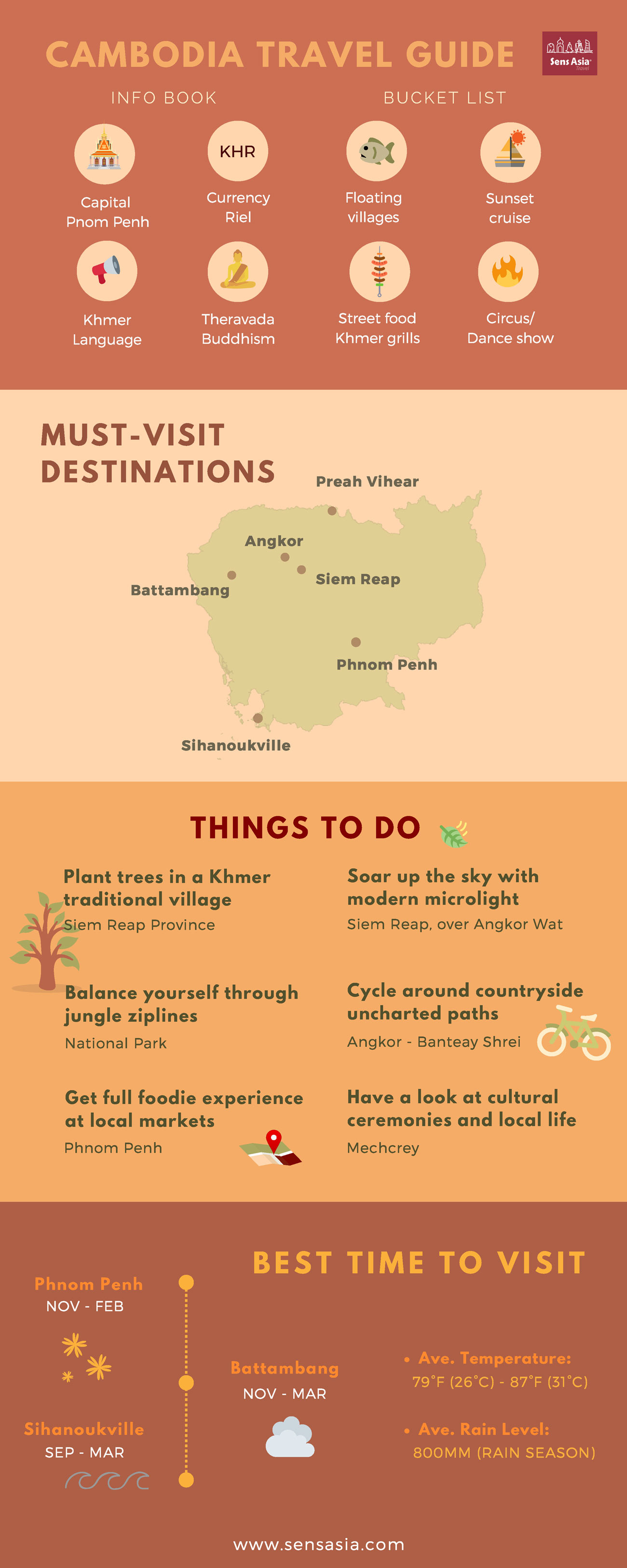 Designed by Le Doan – updated November 2018
Contact our journey planners at:

yourtrip@sensasia.com

Cambodia guidebook:

CLICK HERE