Excellent Travel Maps and Guidebook of Cambodia and Laos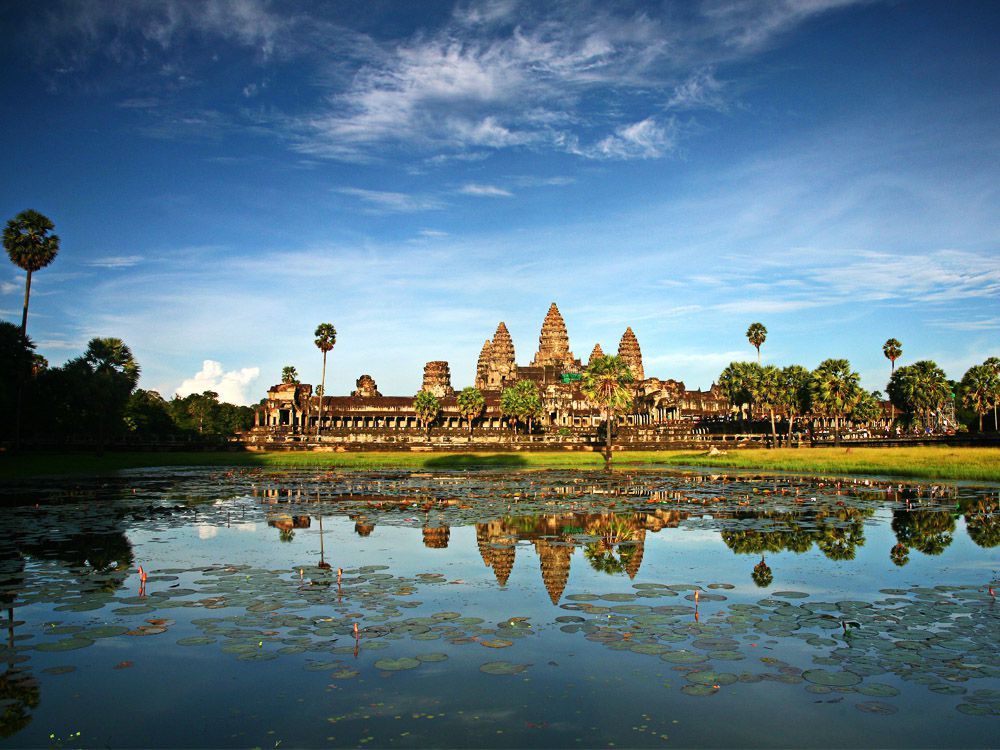 Living and traveling in the digital age, travelers can set aside all the printed guidebooks since there are so many travel guide apps, travel forums, informative travel blogs available.
It's easy to just key in your trip ideas on search engines and there are thousands of answers popping up in just few seconds. However, it requires a lot of time, skill, and patience to dive in and sort out your own conclusions.
For someone working in tourism industry for so long, I turned my back on the mountains of digital information and try looking for simple travel guide with straight-to-the-point information and simple maps.
Here I would like to share 2 websites on top of my list, hope you will find them useful when planning your trip for Laos and Cambodia. Totally respect the contributor team behind the sites.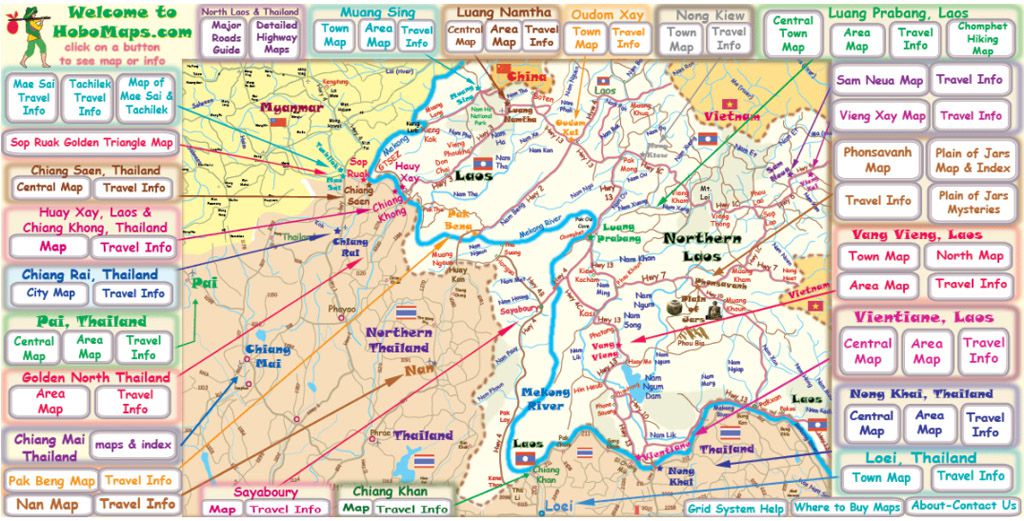 Laos has never claimed a big name on travel map, and for that reason, good maps and good information are not easy to find. If you plan to travel to Laos, Hobo could be a good assistant for your trip.
I first know about Hobo when searching for some maps of the hidden Chomphet. Situated just across the river from Luang Prabang heritage town, Chomphet nevertheless seems like a forgotten land. Not many people cross the river to wander around to this area and only a few adventurous companies do trekking and cycling in Chomphet. Hobo surprised me with a wonderful map of Chomphet that even a fresh traveler can easily explore the area with great confidence.
When I went to remote areas like Luang Namtha, the simple information page offers great help. Being a Country Manager in Laos for 2 years, my travel mate turns out to be Hobomaps. "Hobo Maps is based in Chiang Mai, Thailand and creates maps of places in the central Mekong River region", their introduction is quite simple comparing to the amazing job they accomplish. Hobo also provides great information and detailed map for the roadless travel areas like Mae Sai, Tachilek and other cities along Mekong river from Thailand side.
Thumbs up for a great job.
There is no fancy thing to say about Canby, their website is just old-school style with a simple layout. However, when I need quick, straightforward and accurate information about Cambodia, I will refer to Canby Publication.
Let's try a question that everybody will ask "How many days should I spend in Angkor Wat, Siem Reap?", Canby laid out all information for you: Angkor Wat itinerary for half day, 1 day or 3 days… Everything is easy to follow with a stream of word-file documents, no flash, no magic… just plainly useful information.
The not-so-great thing about Canby is its Hotel listing. When it comes to Hotel search and price comparison, reviews, location… you better switch to a more specialized website like booking.com or expedia.com.
By Linh Bui