Cycling around Angkor Temples
Riding a bike along the off-beaten paths of Angkor is a unique way to discover the most captivate Cambodia's landscapes as you are not only able to extend your trip around the hidden tracks in Siem Reap but also flatten your sport-laziness while travelling.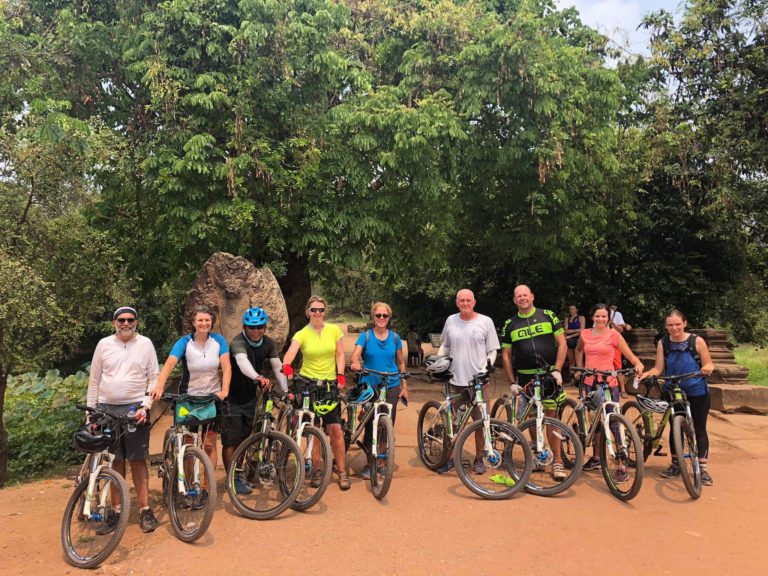 Sens Asia' guests exploring Angkor by bike
JOURNEY STARTER
Starting from earliest hours of the day, the journey might be a sturdy challenge but it worth-a-try as you can fully see the local life and ancient temples waking up to life. From 6.00 AM, let's wake up to the beautiful sunrise in Siem Reap, have a cup of morning tea and coffee and take in an energized breakfast before a whole day reaching the renowned Angkor by your own strength.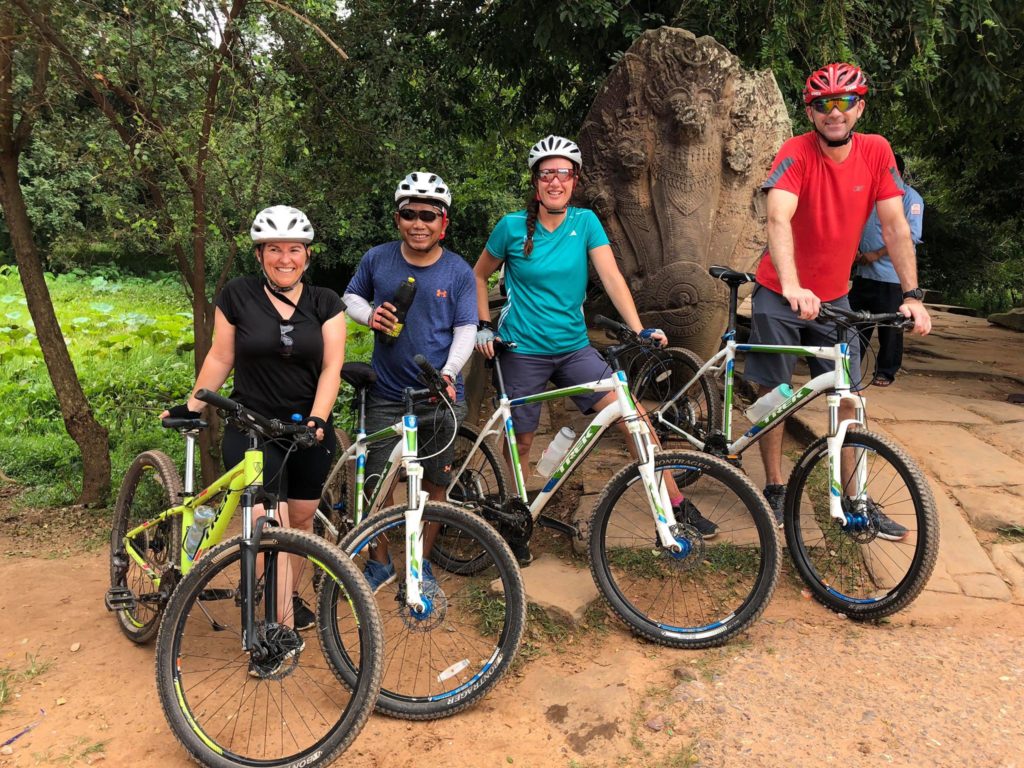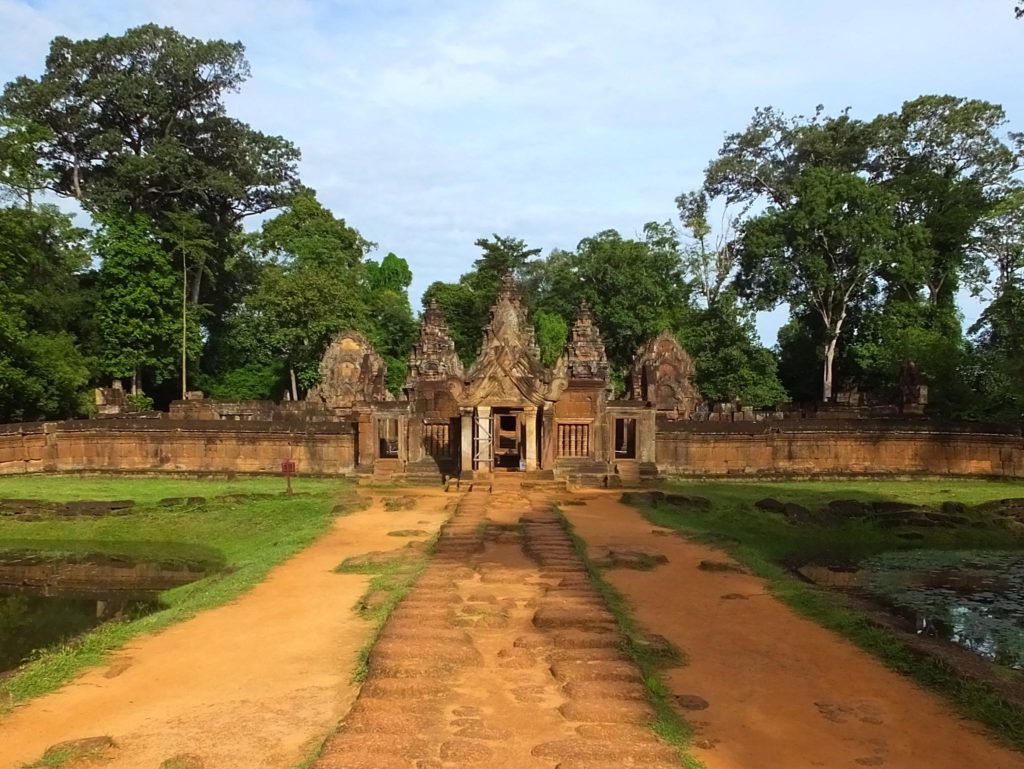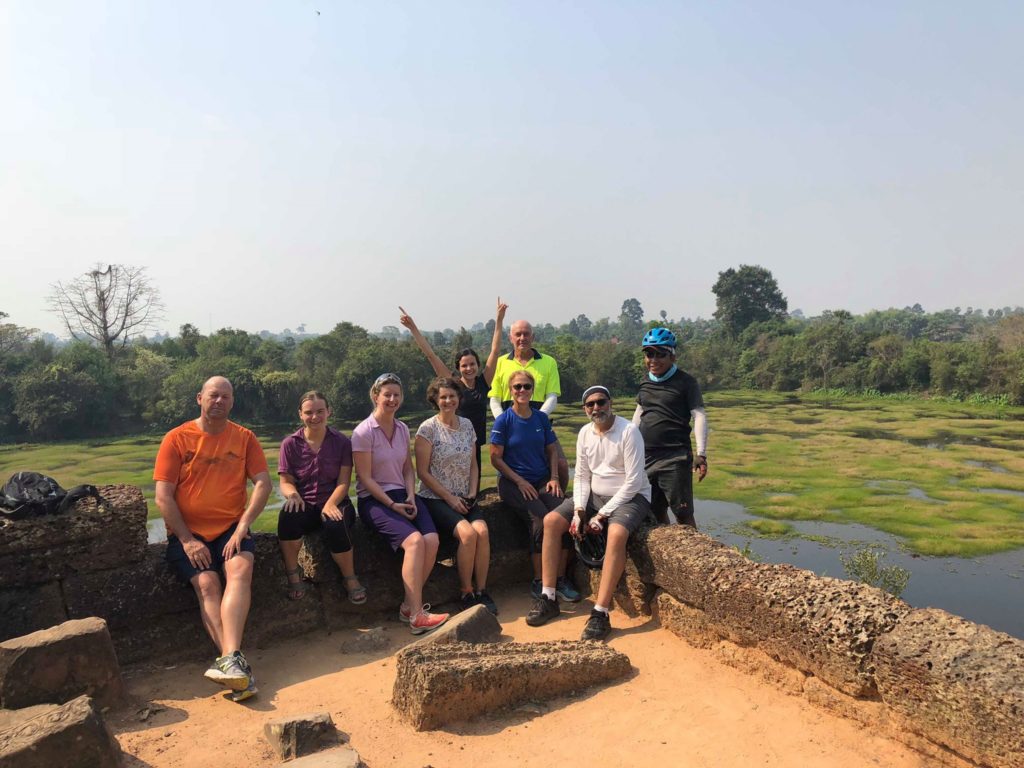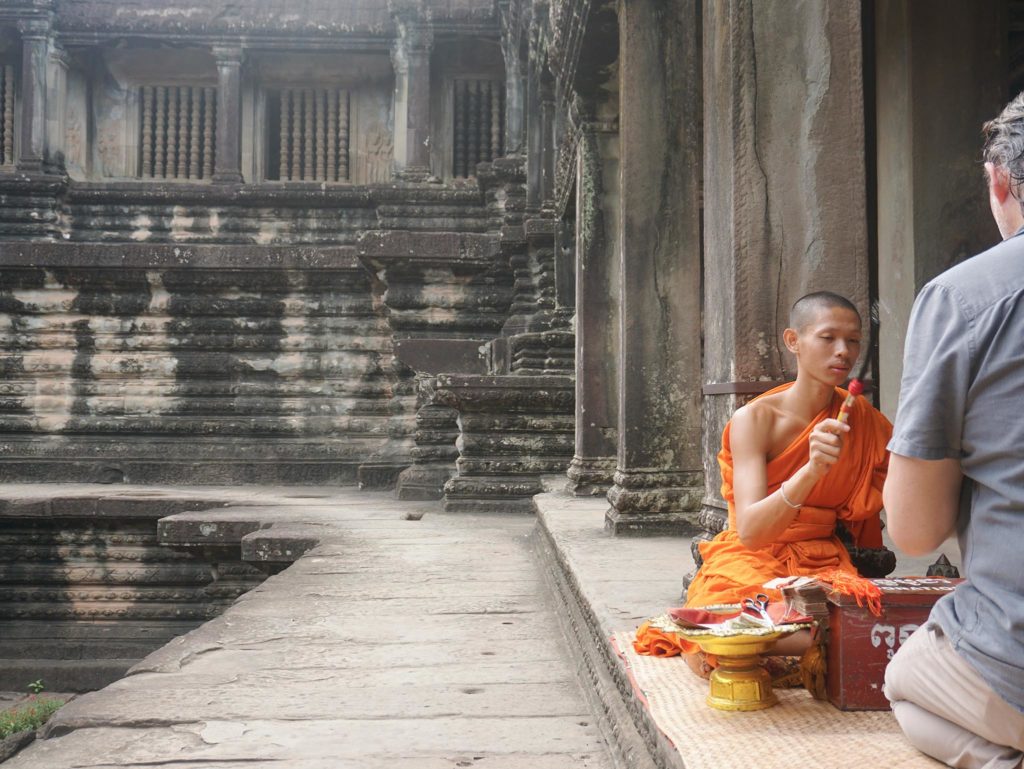 New friends, new experiences while in Angkor
From city center, you will cycle some impressive kilometers to Kbal Spean, one of the most fantastic and elaborate spectacle among Angkor complex. Taking about 45 minutes, the ride seems long but really smooth and straight to go actually. As passing by various local dorms, schools and through the picturesque green fields, you will have a chance to fully indulge in the tranquil beauty of this land.
NOTES:
The weather here is hot, intense and sometimes unpredictable so breezy outfits (including extra clothes), raincoat, extra water bottles, comfortable shoes and sunglasses should be the must-have items on your biking bucket list.
If you feel unwell at any time during the trip, a support car will drive you straight to the next destinations.
AN UNCHARTED WORLD UPHILL
After the promenade around Angkor Wat and its ravishing temple ruins that bring up-close memories upon the Khmer architecture and ancient buildings, you will detour to "river of a thousand lingas", a discrete and timeless silhouette which belongs to the former world, the long-lost memories upon a forgotten civilization. Joining a 30-minute hike uphill from Kbal Spean, you will take a peek into the unrevealed pages of Cambodian history, where the forgone legends and mythical stories are carved on mysterious rocks along the riverbed, bathing the so-called the "holy water" from nearby waterfall. Some said that the lingas represent primitive traits from the sacred Gods, some believed they hold a symbolic meanings to ancient people's wishes for a hallowed and pure life based on culture aspects.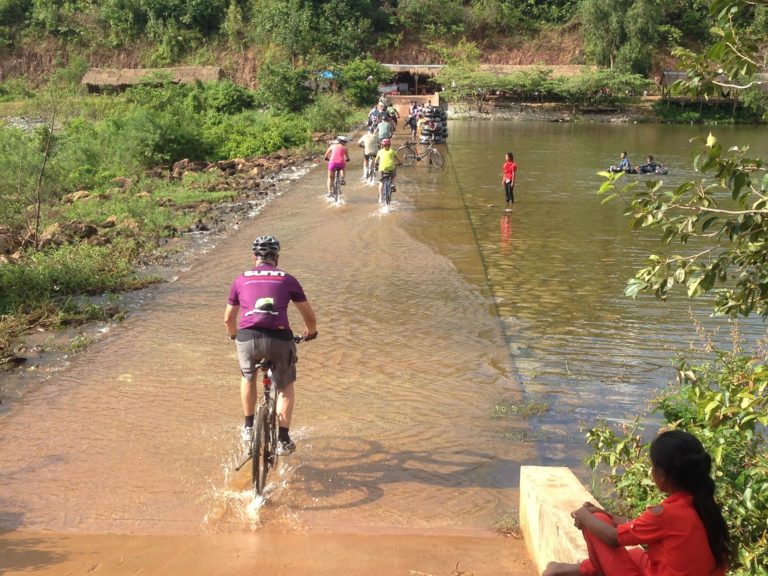 Riding through the scenic water walk
From there, you will continue heading towards the Banteay Srei Temple and visit its famous antique sandstones. Instead of going round as travelling by tuk tuk, you can take a full ride to see the intricate carvings that have been raising a lot of questions and wonders for culture-lovers coming to this land. The unique sculpts here, many in 3D format, are utmostly delicate and meticulous as if only a tiny lady could have been able to create.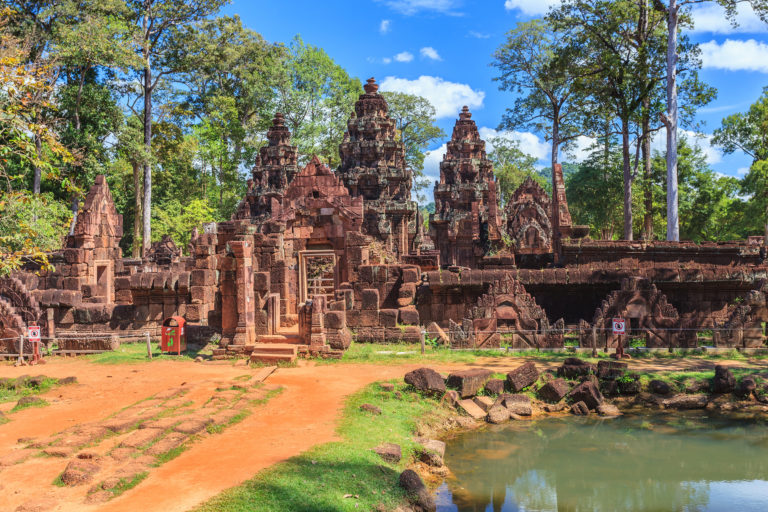 Banteay Srei Temple
NOTES:
The ride can be customized in length to suit your health condition as you can visit/skip or maintain/cut off the times for particular destinations.
Cambodian vehicles are usually on the right side of the road. However, if you are about to make a turn, watch the locals closely first then signal them clearly, especially at the roundabouts.
A LEISURELY LOOP WITH THE LOCALS
On the way back, you will stop en route at Preah Dak and spend amazing time chatting with the locals. They will help you park your bike and take a look around, on their farm, at their daily activities. This is great time to taste the traditional flavors as food or snacks will be offered as a sign of ultimate hospitality from the hosts, maybe a dish of Khmer noodles or favorable sugar canes.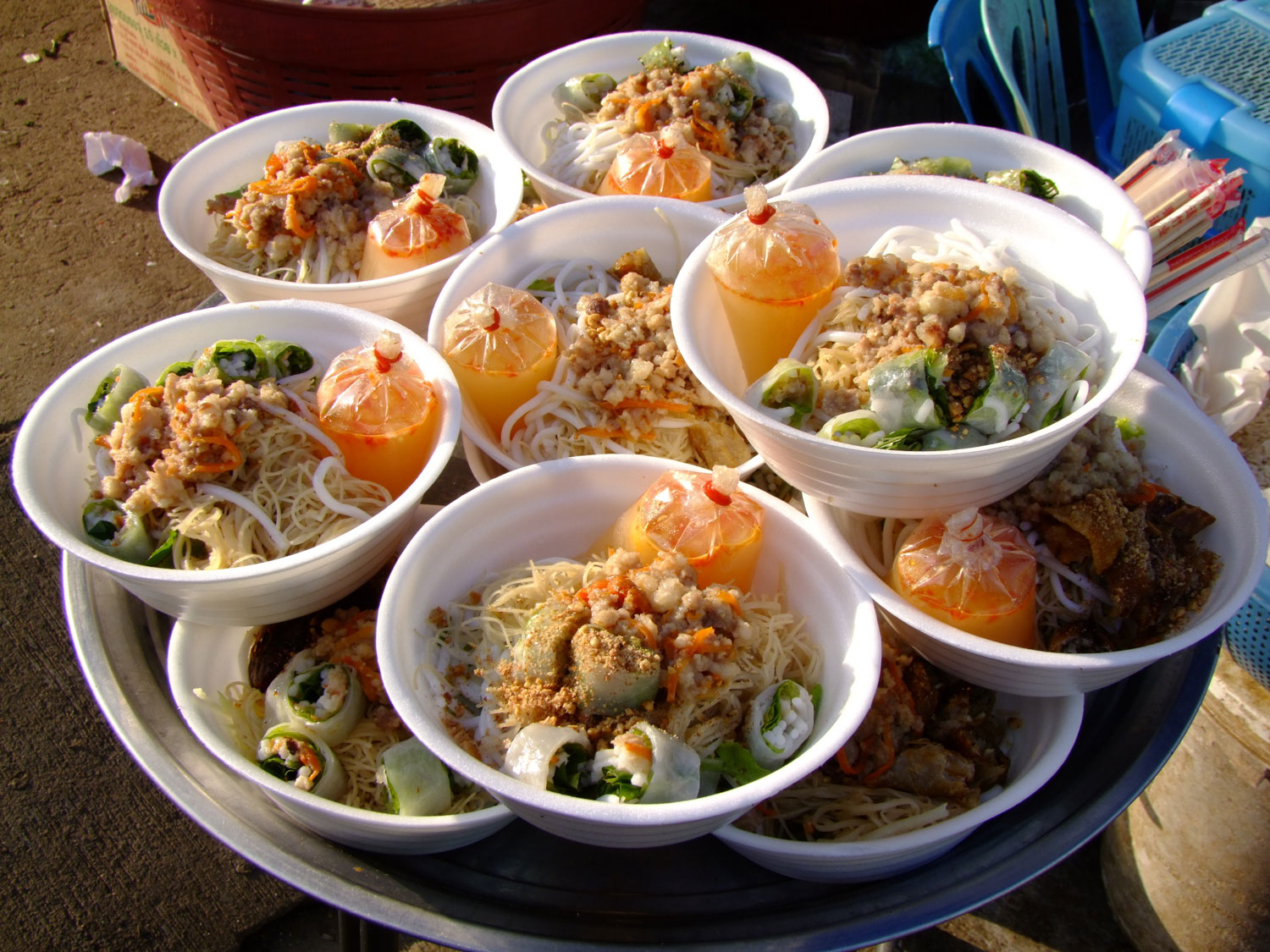 Cambodian food
GREEN MEMENTO FOR CAMBODIAN COMMUNITY
In return, you will join hands with the community here planting a tree. According to many visitors biking around Angkor, this is one of the most favorite activities in their itineraries as they are not only able to support reforestation progress in Cambodia but also create their own mementos whilst travel. The locals here will help you cultivate and treasure the plant. Later on, maybe you can come back one day to harvest your own fruits.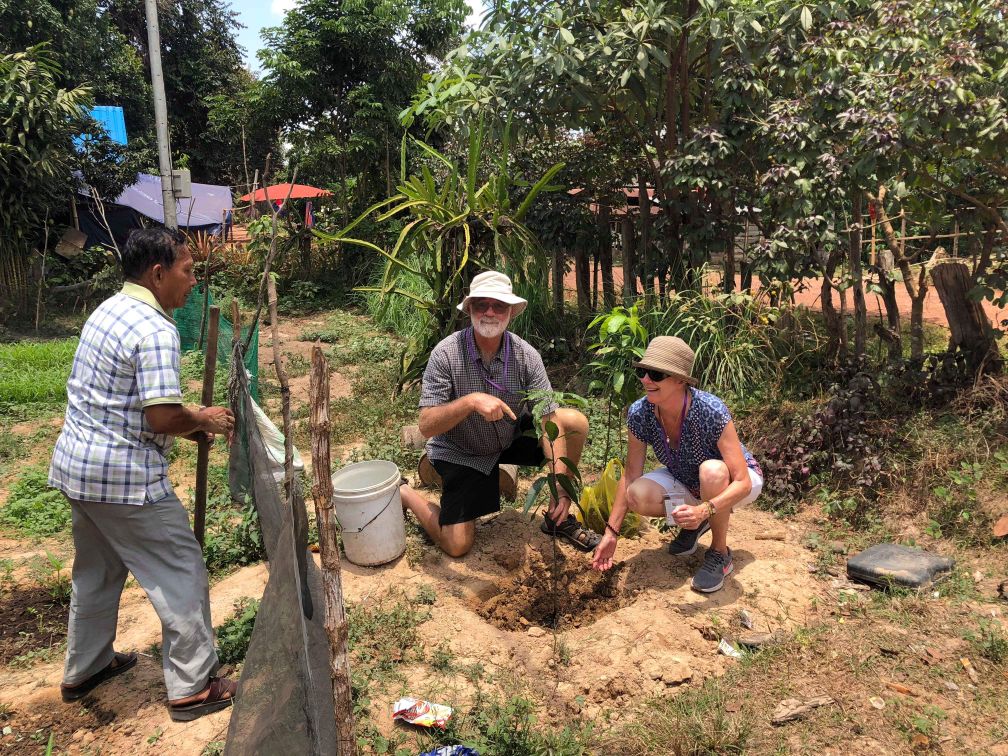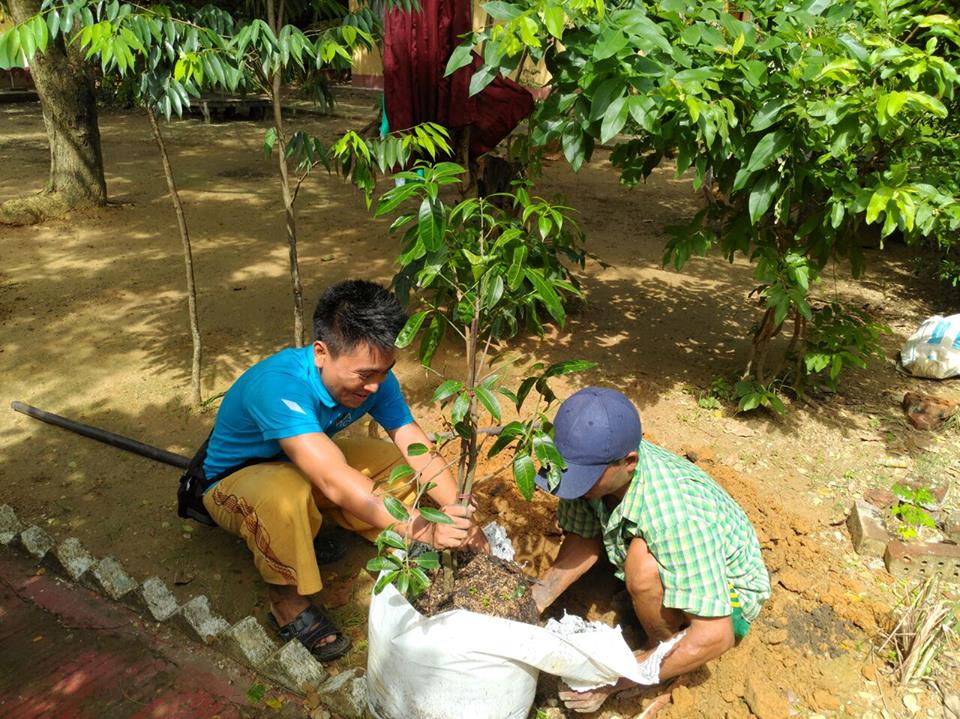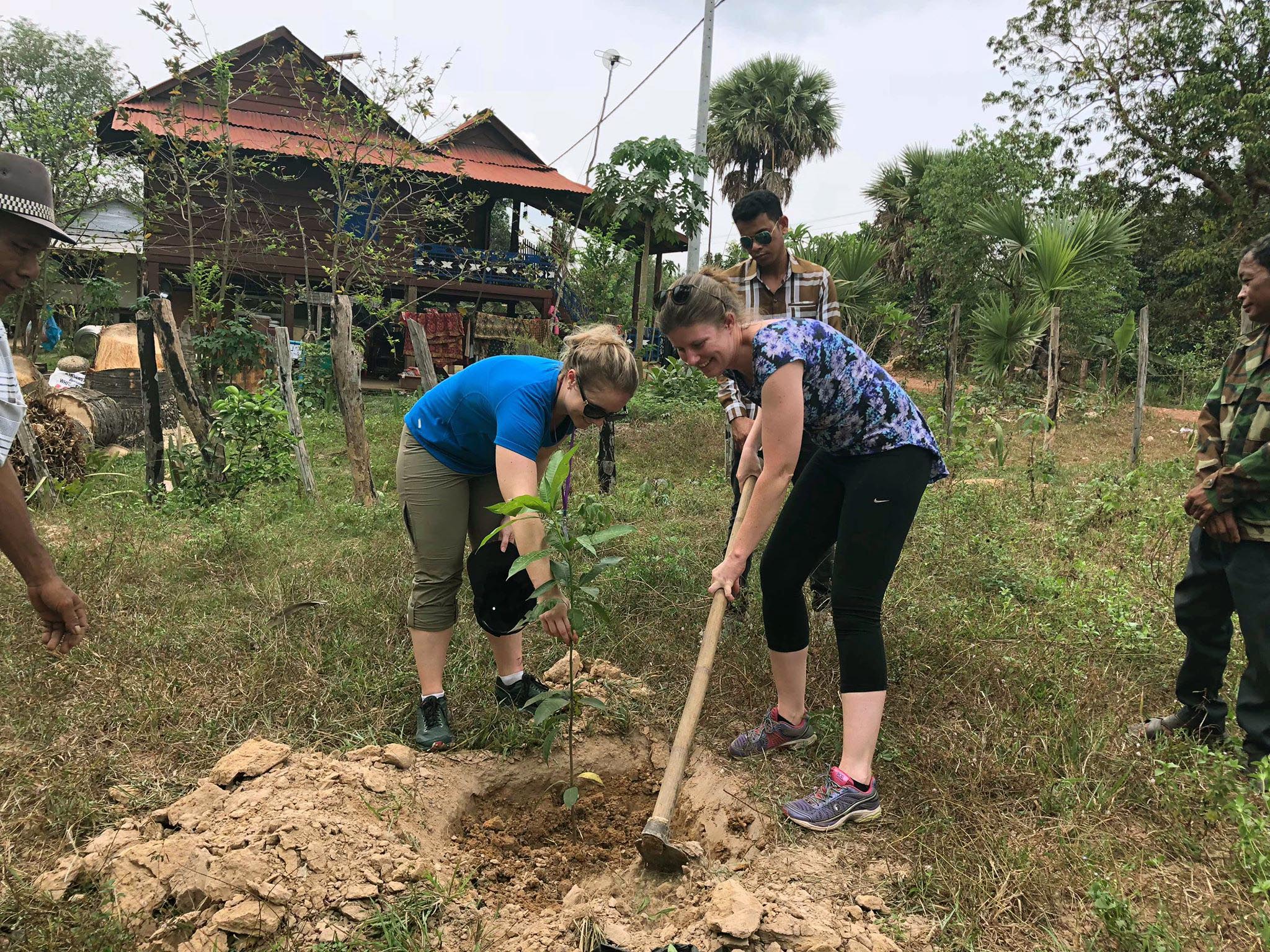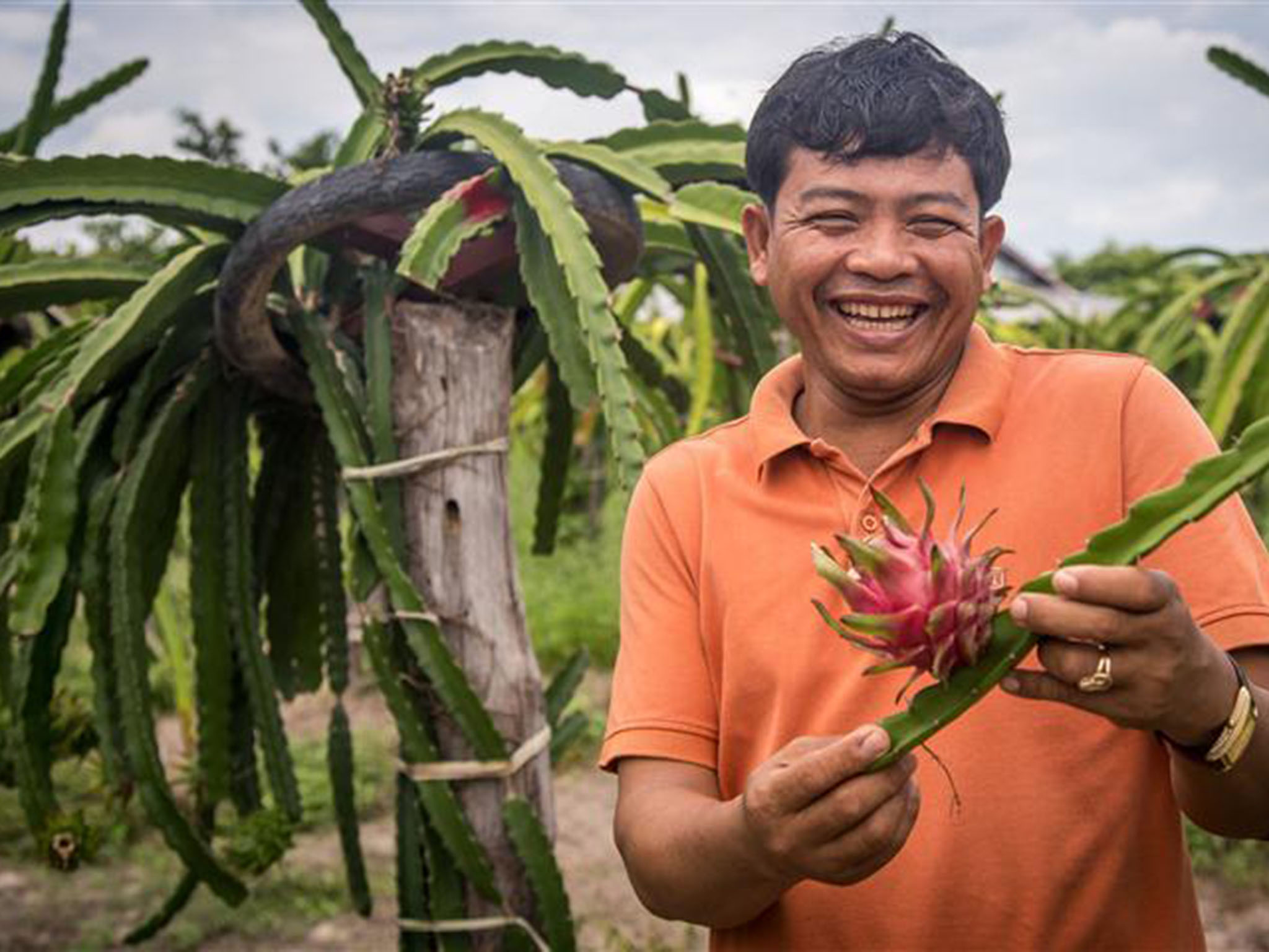 Planting a tree with Cambodian locals
NOTES:
You can select your own plant, usually mango, jackfruit or dragon fruit.
Locals here keep a lot of animals and pets around their houses and crops. Just make friends to them as you please.
POST-ADVENTURE SUNSET VIEW 
While heading back, you can enjoy the glorious sunset over Angkor compound by cruising along the river at Angkor Thom.