Top 6 Volcanoes to Climb in Indonesia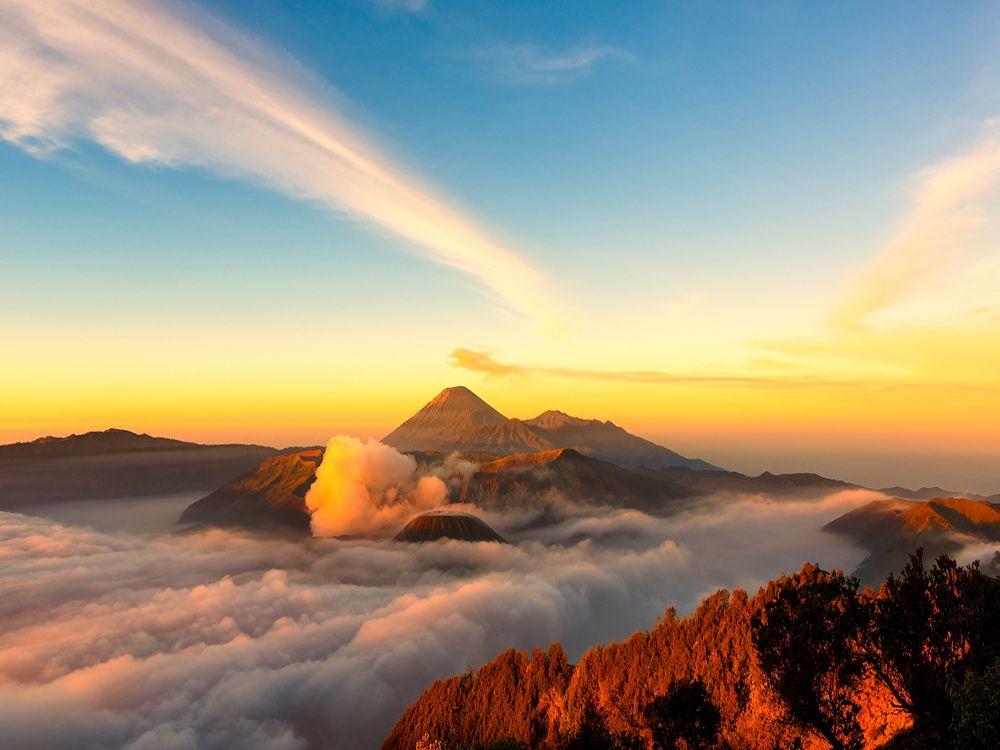 Being an archipelago that is situated at the confluence of the tectonic plates – Asian, Australian, Indian Ocean and the Pacific Ocean, Indonesia has as many as 129 volcanoes making it the country with 13% of the world's volcanoes. These volcanoes encircling the stretch of Indonesia have a name with a cool ring to it – Indonesia Ring of Fire. Providing naturally stunning scenery and extraordinary phenomenon, here are the top 6 volcanoes in Indonesia for you to see up close.
Mount Bromo, Java
Mount Bromo is an active volcano and part of the Tengger massif, in East Java, surrounded by the Laut Pasir (sea of sand) of fine volcanic sand. At 2,329 metres, it is not the highest peak of the massif, but is the most well-known and frequently visited. It beckons majestically despite having the entire top blown off and with a crater inside that keeps spewing off white sulfuric smoke. Travelers from far and wide come here to view the sunrise over this mountain, where the ethereal landscape is not to be missed.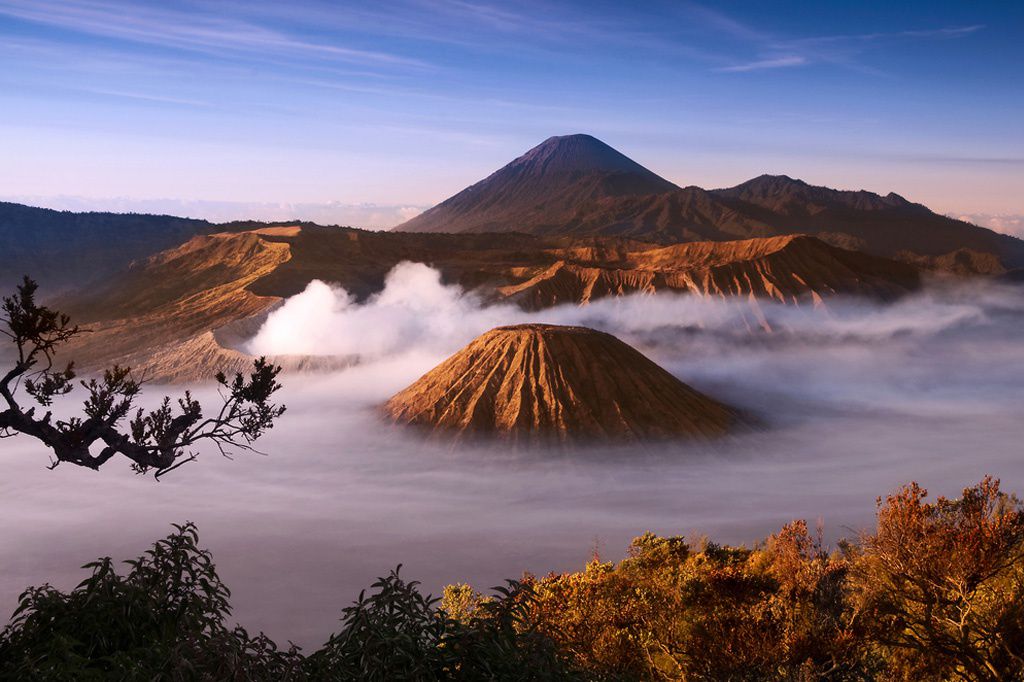 Mount Ijen, Java
Ijen Crater or locally known as Kawah Ijen is another popular mountain of Java with a different experience in compare to Mount Bromo. Getting inside the crater, you will see a magnificent turquoise sulfur lake that exudes flames, blue fire phenomenon at night and smoky white in the day. You will also meet many sulfur collectors on your hike up and might be shocked by the condition of their work. Ijen volcano contains the world's largest acidic volcanic lake that shines in beautiful turquoise color.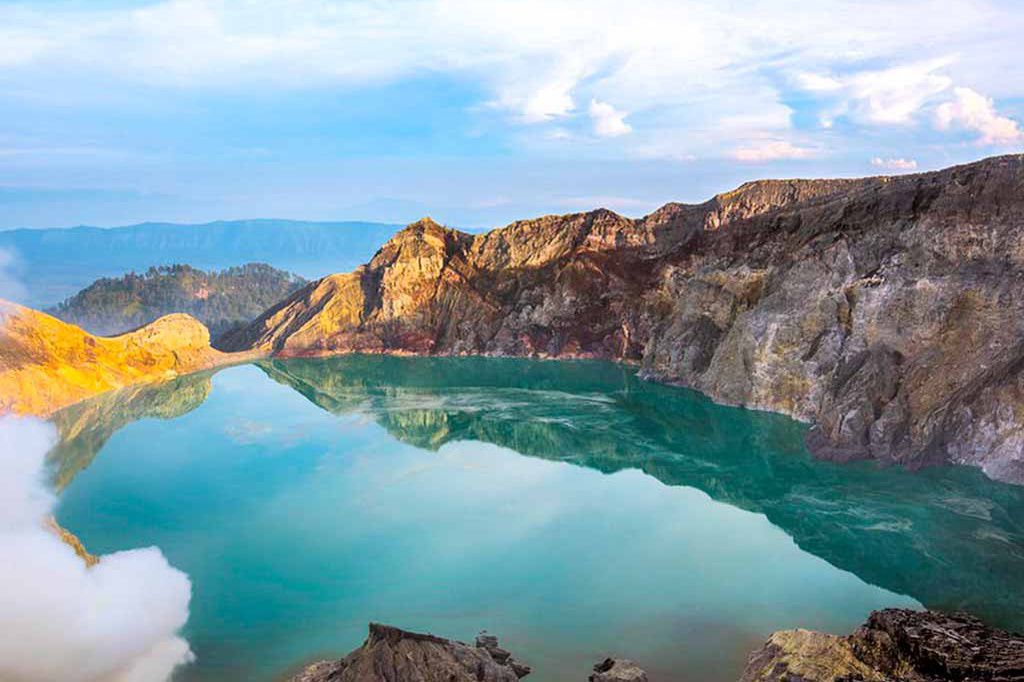 Mount Kerinci, Sumatra
Mount Kerinci is the highest volcano in all Indonesia. It is located within the Kerinci Seblat National Park that is home to the endangered species – Sumatran tiger and Sumatran rhinoceros. It is still a very much active volcano with constant annual activities. The climb up this mountain would take 3 days 2 nights to reach the summit, or one day less if not. There are 15 lakes surrounding this mountain with one of lake being the highest lake in Southeast Asia at 1,996m which is called Gunung Tujuh Lake – Seven Mountains Lake which originates from the fact that there are 7 peaks surrounding this lake.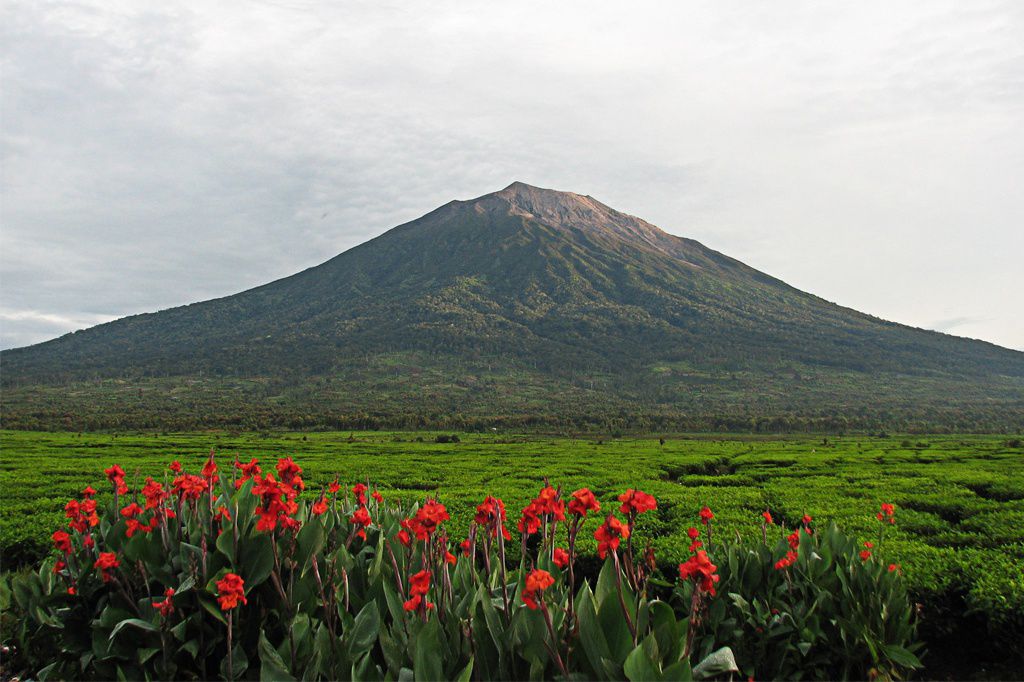 Mount Batur, Bali
One of the more popular mountains in Bali, Mount Batur is an active volcano standing at 1,700m, many travelers hike a do this short but can be quite tough 2 hours hike up the mountain to have a sunrise view over Bali and its surrounding islands. Getting here from Ubud might take some time but the climb and the view of the landscape and the Batur Lake are all worthy in the end. It is also one of the popular activities to do when you are visiting Bali long enough to get bored of the beaches and sea and want to do some excursions. At the base of Mount Batur, there are several hot springs that are also believed to have healing properties.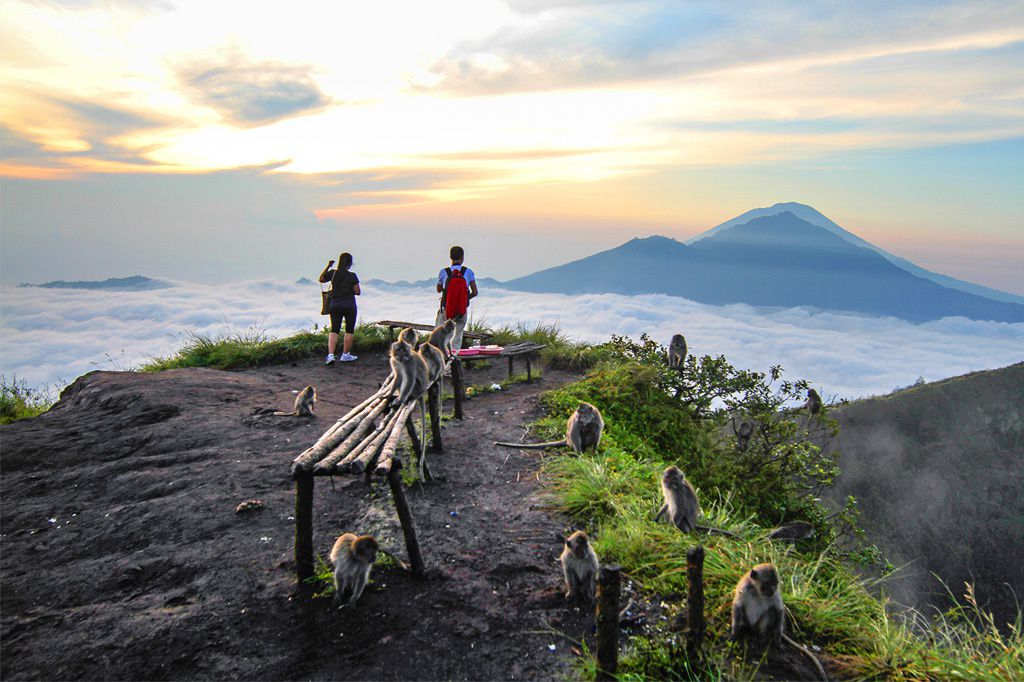 Mount Kelimutu, Flores
Mount Kelimutu is situated in Kelimutu National Park in Central Flores of Indonesia. It is home to the famous tri-colored lakes which people travel through long tortuous roads just to get to. These lakes change colour dramatically and unpredictably from blue or green to red or black, making it one of the natural phenomena to be beheld by many. Moreover the precariously steep road to get there makes it so much more mysterious and mystifying.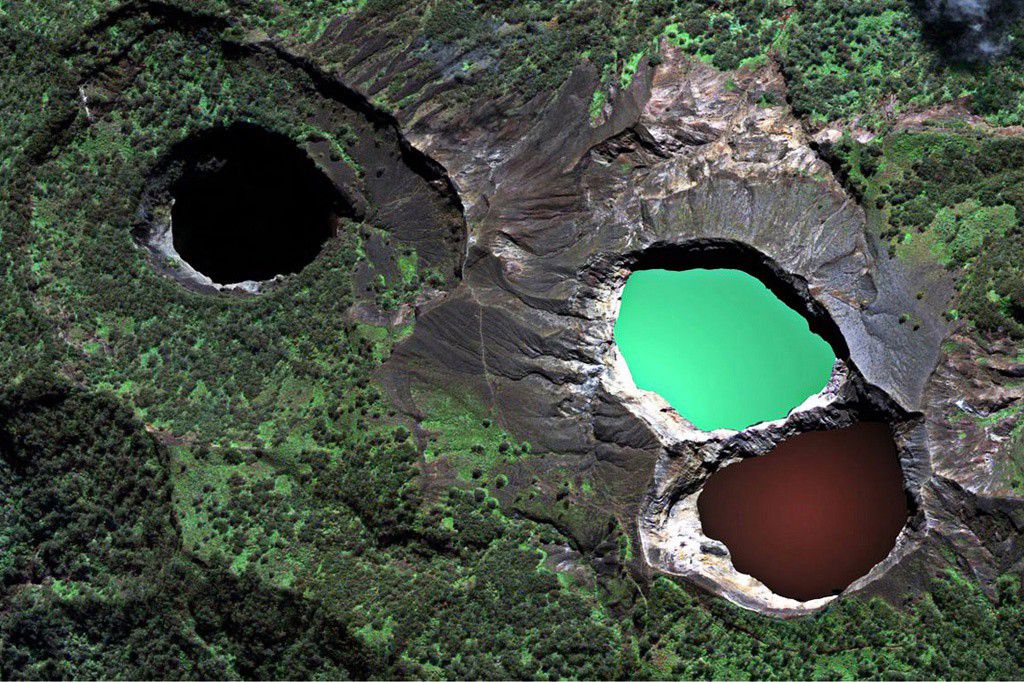 Puncak Jaya (Cartensz Pyramid), Papua
It is a bonus mountain as technically this is the hardest to scale and probably not everyone can do this as a mountain to hike, it is still notable as it is the highest peak in Indonesia. This is one of the world's seven ultimate summits and the only mountain in Indonesia which has a glacier top. Puncak Jaya lies in Lorentz National Park in Papua. The climb up this mountain is highly technical and tough, therefore it is well advised to get a guide and prepare yourself thoroughly for it.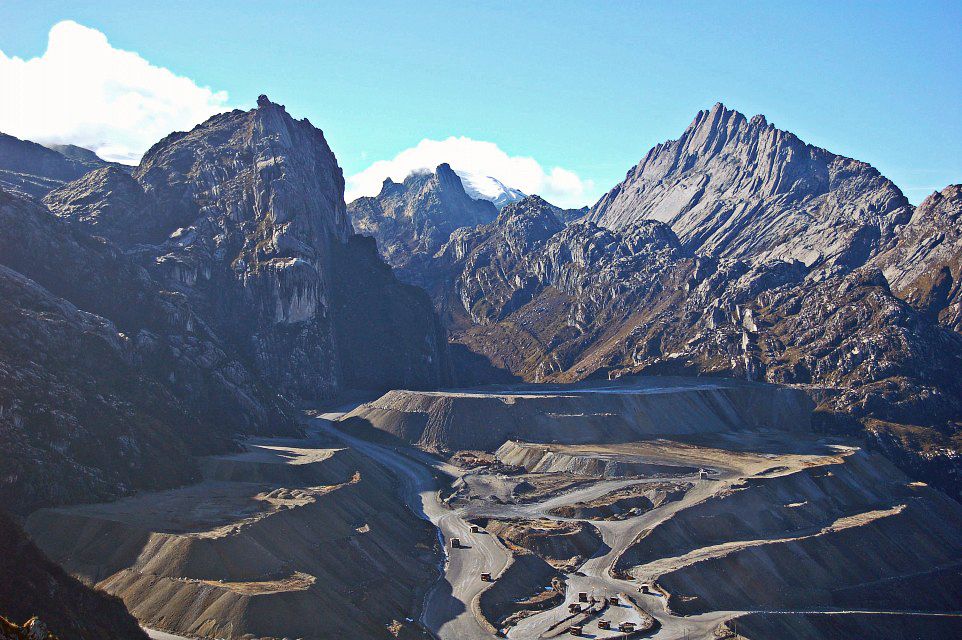 Feeling tempted? Check out our inspiring journeys to Indonesia and more trips across 10 Asian countries.
Sens Asia