Thailand Holiday for Family: Lesser-Known Destinations
The vibrant and lively energy of Thailand is suitable for all types of travelers. Whether for an Asia long-term trip, backpacking, weekend breakaway for expats or for newcomers to Asia with kids, Thailand is absolutely one of the top country to visit.
Get to known an unspoiled 'Land of Smiles' with our Thailand holiday for family suggestions: From pristine beaches, Northern mountainous town to historical landmarks. You and your family members will see all and eat up the most of delicious Thai cuisines.
Khao Sok is one of the most popular destinations in Southern Thailand, where your family will surely have a blast with plenty of action-packed activities. The reason why Khao Sok became so popular is because it's home to the most massive ancient jungle in Thailand. Khao Sok National Park is a fantastic place for all ages. Spend the day trekking through the evergreen rainforest or paddling on a canoe to indulge in the majestic limestone landscape. Take an excursion through the jungle, to the waterfall, and explore hidden caves. The serene natural beauty of Khao Sok National Park is definitely for those looking for a peaceful wildlife. Lucky visitors may have a chance to spot edible plant species, tropical flora, rare birds, and elephants.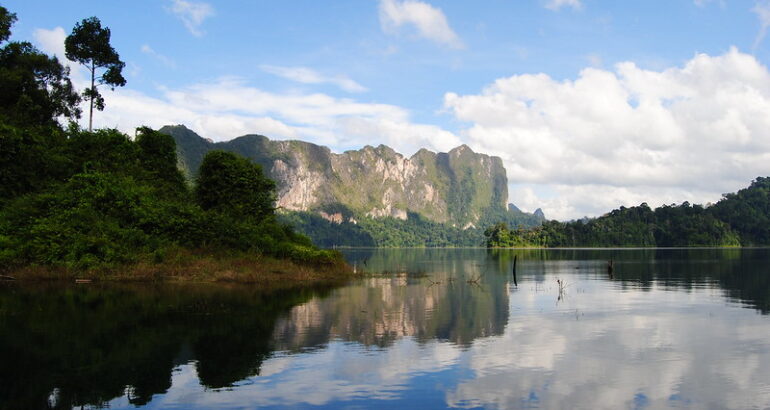 One of the must-do in Khao Sok is the chance to stay overnight on a Cheow Larn Lake. After a whole day of fun, resting on a raft house directly on the water is not only exciting but also gives a high aesthetic feeling. You will be able to experience authentic Thai cuisine amid the wild jungle setting. One of the best things to do in Khao Sok is dining under the dazzling moonlight and flickering candles that will make you feel like you are in a fairy-tale. Khao Sok is a splendid place for your family to explore nature and enjoy incredibly beautiful surroundings.
Kanchanaburi (2-day-1-night trip from Bangkok)
Located just 100 km away from the West of Bangkok, Kanchanaburi is perfect for a weekend getaway. It's a different world compared to the contemporary neighboring city. From here you will find a mixture of historical sightseeing as well as tropical scenery. The land of Kanchanaburi is filled with profound historical sites like the War Cemetery that have been excavated here. Visitors will have a closer look of Thailand during WWII. The children will get a chance to learn about the brutal war and the background story of the controversial Thailand Burma Railway. There's a special route for tourists who want to ride on this railway. The tourist train runs from Kanchanaburi to Bangkok and inversely.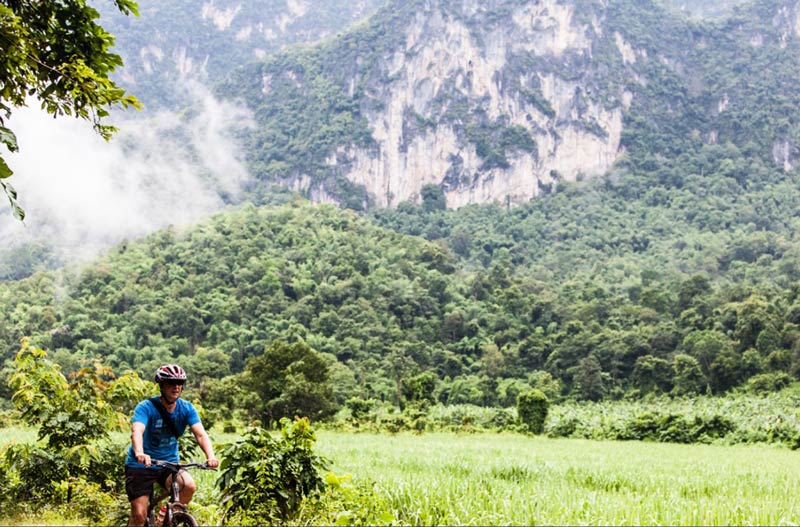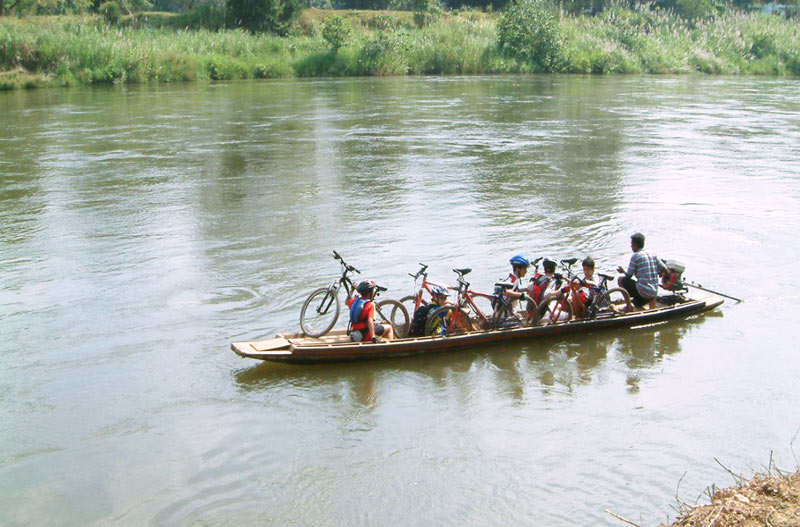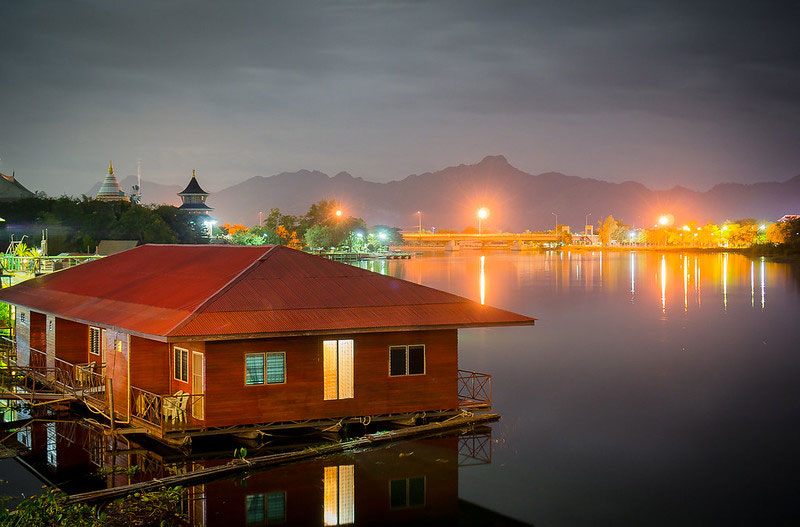 Apart from many WWII historical sites, another Must-see in Kanchanaburi is Erawan waterfall in Erawan National Park. This fascinating waterfall is way better than a water park where you can slide down a rock, or several pools that you can dive in. The remarkable thing about these pools are the pedicure fish. Tourists can swim alongside these nibble fish, or you can have your fish spa by dipping your feet in the pool, they will gladly eat away your dead skin. Kanchanaburi is perfect for anyone who loves hiking and swimming every day.
Before spending a night at the village, stop by the village shrine first then spend some time observing their spiritual ceremony to honor the Rice Goddess. During the visit, you may enjoy the villager's exceptional coffee, fan palm cake, and traditional handicrafts. Visiting Kanchanaburi is an excellent opportunity for the children to get a glimpse at traditional Thai houses and their belief in ancestral spirits.
The 600 years old pagoda stays on the hilltop of Doi Suthep, where local devotees come to pay homage and pray. Phrathat Doi Suthep is the most sacred place to the locals because they believe that the spirits of their ancestors remain here. To enter the temple, you need to climb up 309 stone staircase, or you can take another method and hop on the cable car. Most people opt for the stair climb to experience and admire the beauty of Wat Phrathat Doi Suthep architecture. This marvelous temple is an excellent way of discovering the ancient traditions of Doi Suthep and Hmong hill tribe.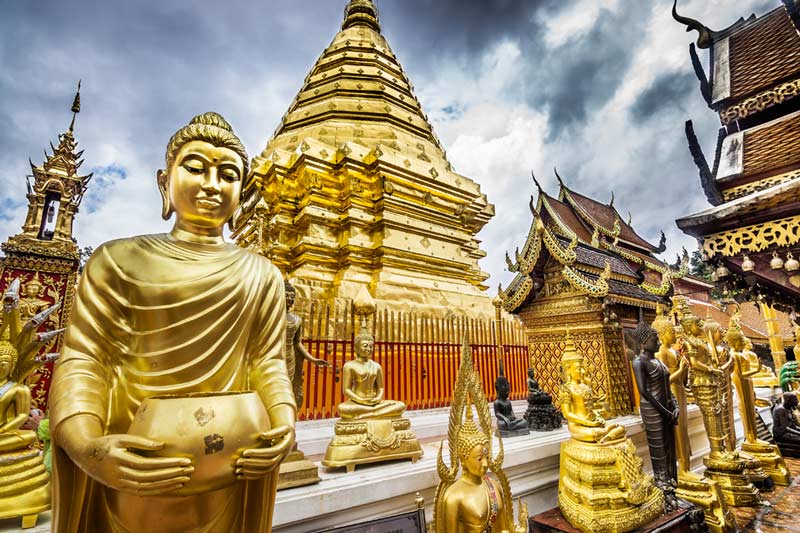 Elephant tour in Chiang Mai is part of a sustainable eco-tourism project. Some time ago, these elephants were trained to work in the lumber industry. But now these elephants are retired and have a more comfortable life in Chiang Mai. At an elephant tour, children can feed them or take a mud-bath with the elephants. Building trust and love between the children and the elephants by showing them love and respect. Trek through a beautiful valley to the river, you can find a place where the animals swim and play in the water pool. You will have a chance to venture out and take on a lovely experience while expressing love and care for the animals.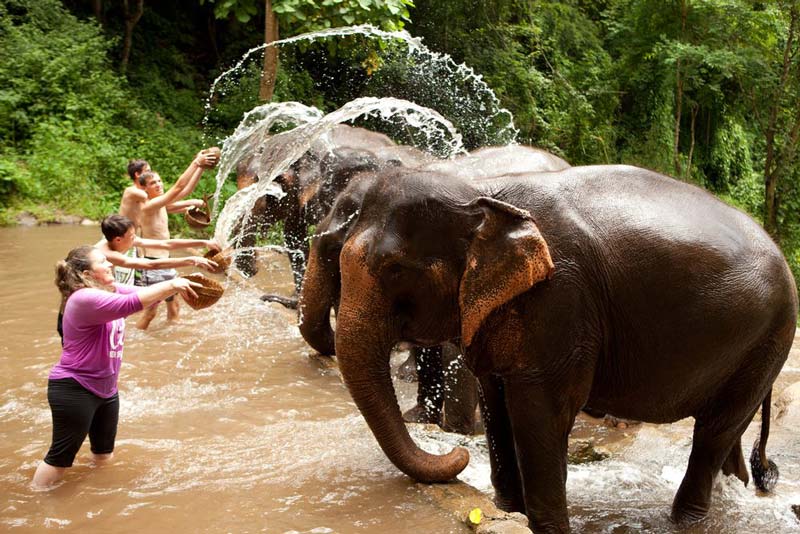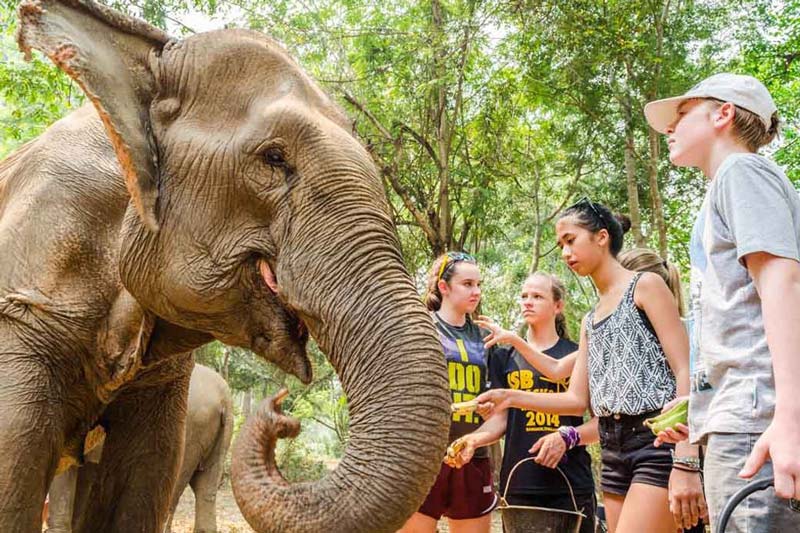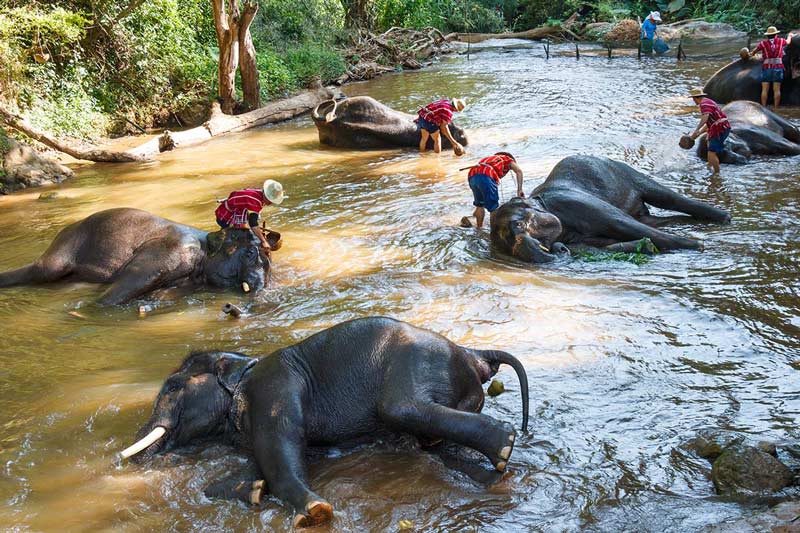 Thailand shines brightly with mesmerizing beaches like a tropical paradise on earth. Koh Tao or Turtle Island has recently become more and more popular with international travelers. Koh Tao is the cheapest place on earth to learn how to dive and get a PADI certification.
Dive into the tranquil clear water where you will be surrounded with incredible marine life. These diving lessons will help you explore the underwater world filled with color, life, and beauty.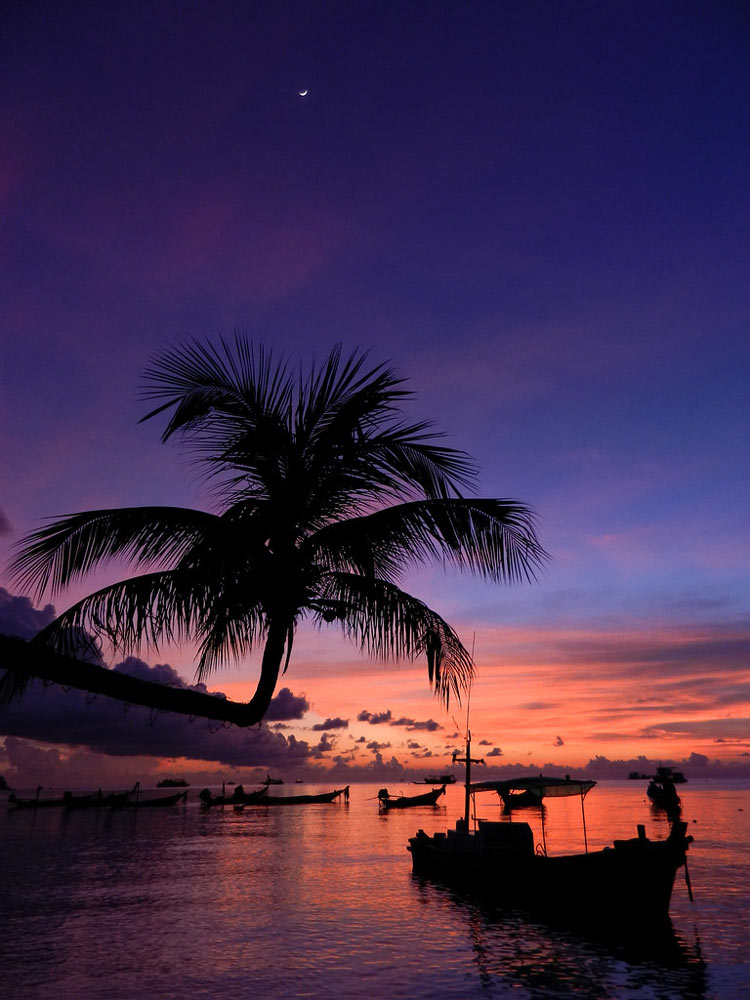 Koh Tao beach still retains a pristine atmosphere with many glittering sand and tropical forest. Get here while the beach still has the laid-back vibe before it fills up with tourists. This tropical island is ideal for beach lovers, kids, and couples. Enjoy a vibrant sunset or having a romantic dinner on the shoreline. If you want to spend quality time with your family, then this is the family-friendly vacation you have been seeking. What more could a Thailand family package need? Koh Tao has a wide range of activities to choose from, such as snorkeling, kayaking, and cruising past limestone karst. Guarantee your family will never get bored while you are on Thai Nature connexion.
From spectacular wildlife, marvelous landscapes to its exciting attractions, Thailand has so many reasons why you will never get sick of visiting. Especially a variety of top-rated children's attractions which all members will be entertained on family vacation. There is no other country in Southeast Asia that could blow your mind like Thailand.
—
MORE TRAVEL INSPIRATION FOR YOUR FAMILY:
10 Best Family-Friendly Destinations in Southeast Asia
6 Must-Visit National Parks in Southeast Asia
Travel Southeast Asia with Kids
For further inquiry related to each destination above, please send us a message or an email via yourtrip@sensasia.com