6 Must-Visit National Parks in Southeast Asia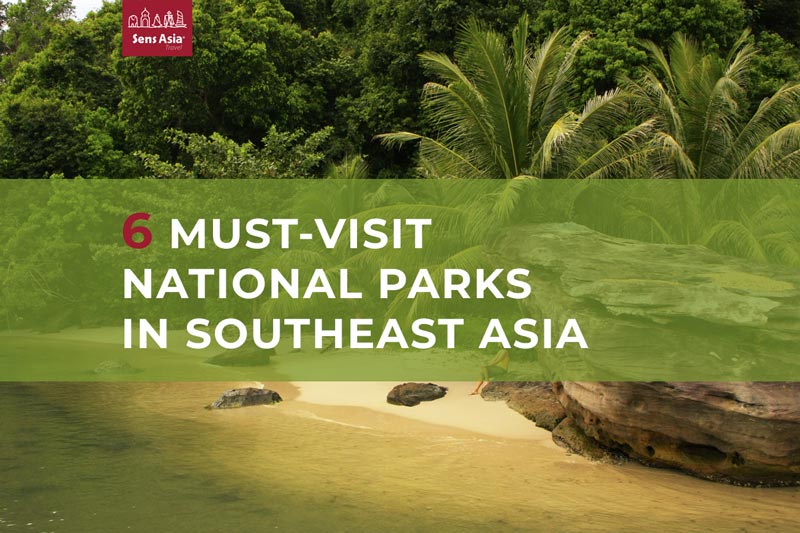 From karst limestone to dessert-like inland valley, from freshwater fish to rare-listed mammals, the National Parks in Southeast Asia have it all for nature-lovers. If you are seeking something magnificent, unforgettable and a bit of experiential in solo adventure, family retreat or small group join-in, we recommend a list as followed:
KHAO SOK NATIONAL PARK, SURAT THANI, THAILAND
Considered as one of the world's eldest evergreen forests, Khao Sok National Park amazes visitors by not only its marvelous nature beauty but also the existences of various wildlife animals. Nearly 50 mammal species such as Asian elephant, tiger, gibbon and over 300 bird species like kingfisher or woodpecker. Another highlight in Khao Sok discovery is the 165 square kilometer Cheow Lan Lake, where you can spend more than a day to visit the breath-taking grottos, trek towards the lakeside uncharted parts, watch Thai locals fishing or float along the scenic tropical views.
– Best for: Family with kids, adventurers, couples
– Most unique experiences: Upclose elephant-pampering, luxury floating camps
PHONG NHA – KE BANG NATIONAL PARK, QUANG BINH, VIETNAM
Listed as a UNESCO World Heritage Site since 2003, Phong Nha – Ke Bang National Park composes the most majestic cave systems in the world. The karst mountains as well as hundred riddling grottos were connected and formed approximately 400 million years ago, based on the purity of the limestone. The underground rivers even add more spectacles to its extensive heaven-on-Earth beauty.
– Best for: Leisure travelers, archeology enthusiasts, cave explorers  
– Most unique experience: Son Doong Cave exploration (World's largest cave)
PHOU KHAO KHOUAY NATIONAL PARK, LAOS
Located 40km to Northeastern Vientiane capital, Phou Khao Khouay offers numerous contrasting landscapes and nature properties to its blessed beauty. From the lush evergreen forest to extensive bush land and bamboo groves, from sandstone plateaus to steep rough mountain slopes and hidden wild orchid gardens, the liveliness of this national park awakes wildlife in ultimate elusive forms. Large Earth animals namely elephants, bears, deer or chimpanzees roam peacefully around in daylight, creating a mesmerizing environs haven to this area.
– Best for: Adventure seekers, family with teenagers
– Most unique experiences: Irrawaddy dolphins spotting
REAM NATIONAL PARK, SIHANOUKVILLE, CAMBODIA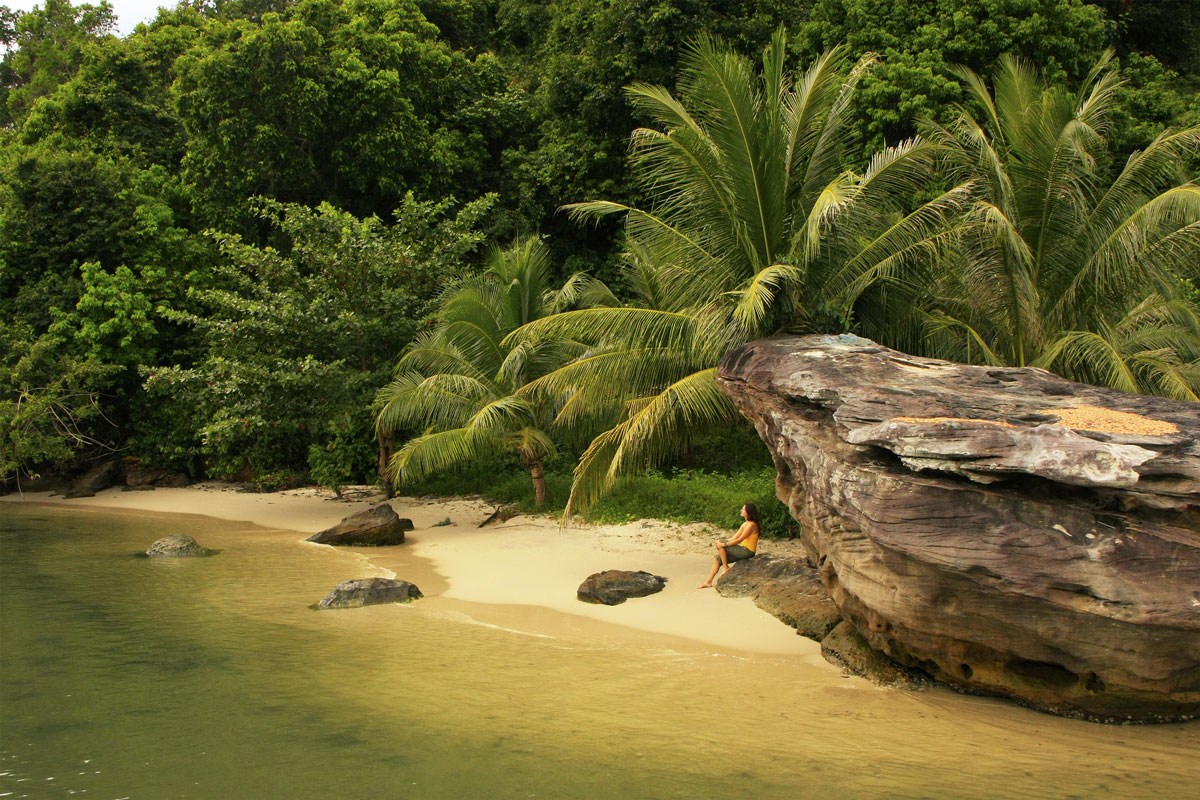 17 km from Sihanoukville, Ream National Park is a well-preserved and accessible steam for Cambodia's nature exploration. The park incorporates 210 square kilometers of salt-water mangroves, fresh-water wetlands, coastal rainforest, winding, creeks, crescent beach shores, coral reefs, sea-grass beds as well as lives to fascinating species. Some said that the famous Irrawaddy and bottle-nosed dolphins are occasionally sighted here, nearby the estuary area.
– Best for: Animal lovers, couples, solo travelers
– Highlight activities: Fresh-water dolphins spotting, ranger-led program
KHAO YAI NATIONAL PARK, THAILAND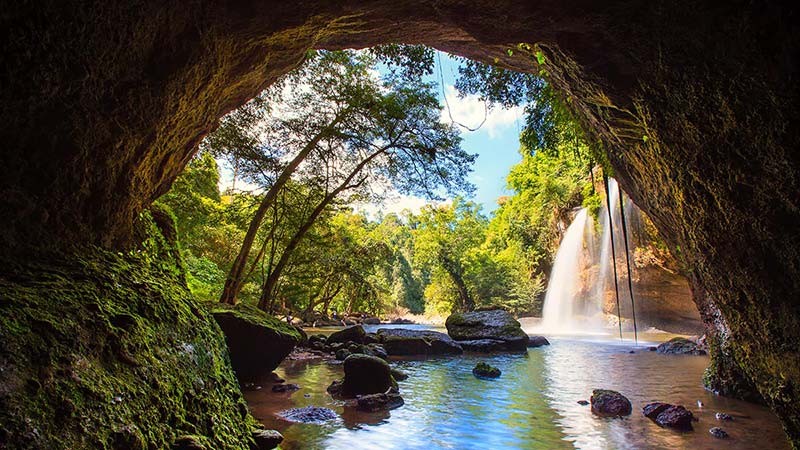 Situated to the North of Bangkok capital, Khao Yai National Park embraces large mountain areas, giant greens, hanging waterfalls and rocky peaks in its rich ecosystem. This place, one of best national parks in Thailand with perfect tropical weather features, epic sun-blessed landscapes and great monsoon forest, is house to famous Asian wild mammals such as Sambar deer, Guar, Sun bears, gibbons, macaques and leopards (rarely seen).
– Best for: Solo travelers, family with kids
– Most unique experience: Motorbike tour
CAT TIEN NATIONAL PARK, DONG NAI, VIETNAM
Stretching over 700 square kilometers across three different provinces, Cat Tien National Park is one of the largest biosphere reverses in Vietnam. The park, recognized by UNESCO, secures massive nation's lowland tropical rainforests as well as lives of hundred botanical species and rare animals like. By boat trip, trekking tour or car ride, visitors can indulge in the wildlife adventure for whole day, encouraged to learn nature language and understand the importance of environment protection.
– Best for: Safari adventurers, friend groups, family with kids
– Most unique experience: Night safari in the jungle
*Fun fact: Famous adventurer Bear Grylls had been lost in Nam Cat Tien and it was a rare case that the search team had to find and rescure him