5 Bizarre yet Stunning Places in Asia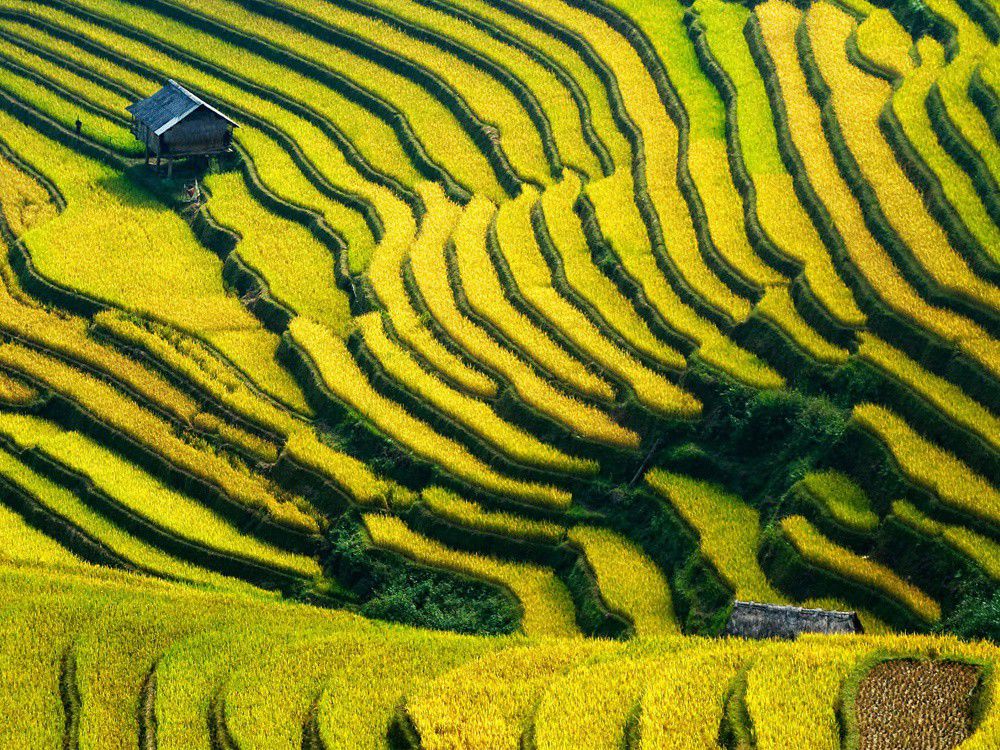 One of the great joys of traveling to Asia is the opportunity to experience something a bit different. When it comes to seeing the out-of-the-ordinary, no corner of the globe can attest to being as full of oddball sights as places in Asia.
Vientiane Buddha Park (Wat Xieng Khuan) – Vientiane, Laos
Located in the Southeast of Vientiane, Buddha Park is kind of like a spiritual garden, dotted by a random mix of gods, goddesses, animals, and other shrine-worthy figures. The thing that makes the park so interesting is that it is full of statues of Hindu gods as well as depictions of the Buddha. It can actually be an eerie place in the early mornings and evenings because some of the sculptures are so bizarre: alligators, multi-faced Buddha, and king of the Nagas are just some of them. A huge spherical structure is built at the spot, offering travelers a chance to climb up for a good panoramic view.
On the other side of the Mekong River, in Thailand, there is also a similar park, called Sala Keoku – both parks have been designed by Bunleua Sulilat who is considered a bit of an eccentric, despite his status as a spiritual leader.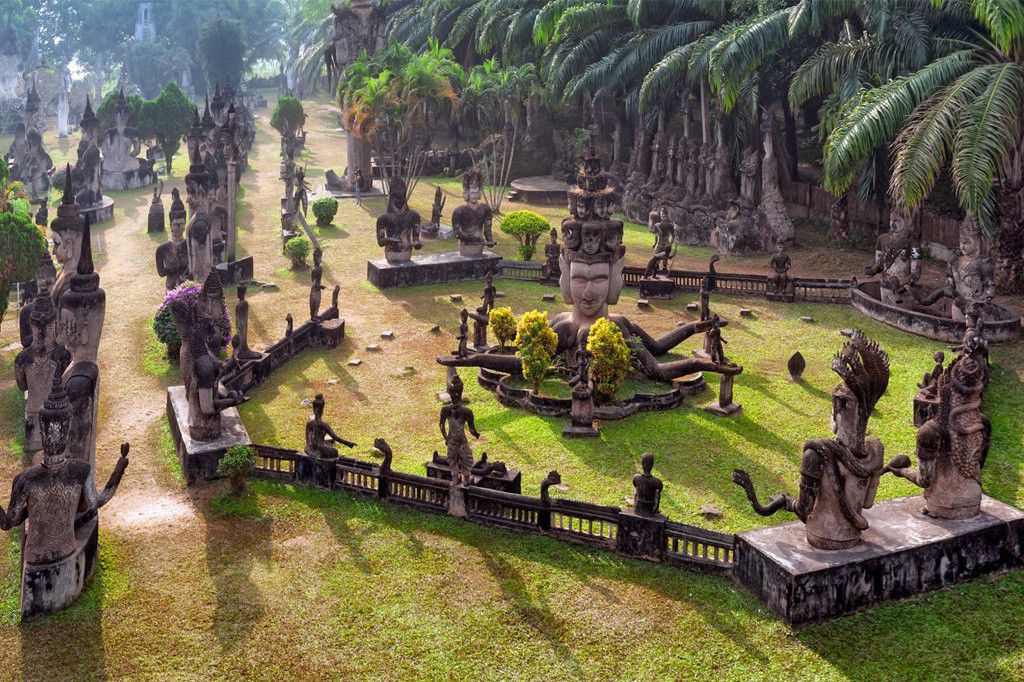 Hanging Coffins – Sagada, Philippines
The name says it all! The coffins are literally hanged here. This bizarre attraction is found in the sleepy, charming town of Sagada, Philippines. Eerie yet fascinating, this tradition of burying the deceased reflects the belief and history of the ancient tribe of Igorot.
Situated 6 hours away of Banaue, the Lumiang Burial Cave houses a total of 200 coffins that have survived 500 years of natural and man-made disasters. The coffins are either tied or nailed to the sides of cliffs, and most measure only about one meter in length, as the corpse is buried in the fetal position. The Igorots believe that a person should depart the same way he entered the world. The hanging coffins of Sagada may be awkwardly placed, but for ancient Igorots, the practice was meant to put their loved ones closer to heaven. Also, the higher position signifies how much people cared for the deceased.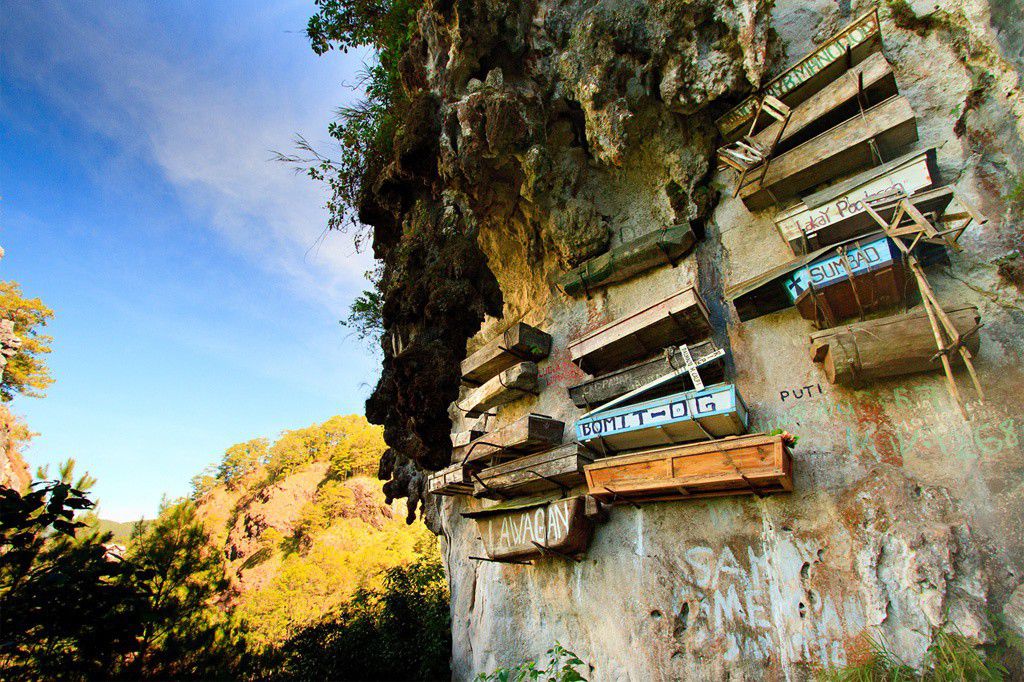 Plain of Jars – Xieng Khouang, Laos
The Plain of Jars is actually a vast hilly area in central Laos that has over 2,000 stone jars dotting its terrain. It's sort of like the Stonehenge of Laos as nobody is quite sure why these strange objects were left here, but the most plausible theory is that they were associated with ancient burial rituals dated from the Iron Age. It's actually a great feat that there are so many left as this was a heavily bombed area during WWII and still beautifully deserving of a tour. You can find the Plain of Jars in Xieng Khouang, not far from Phonsavan.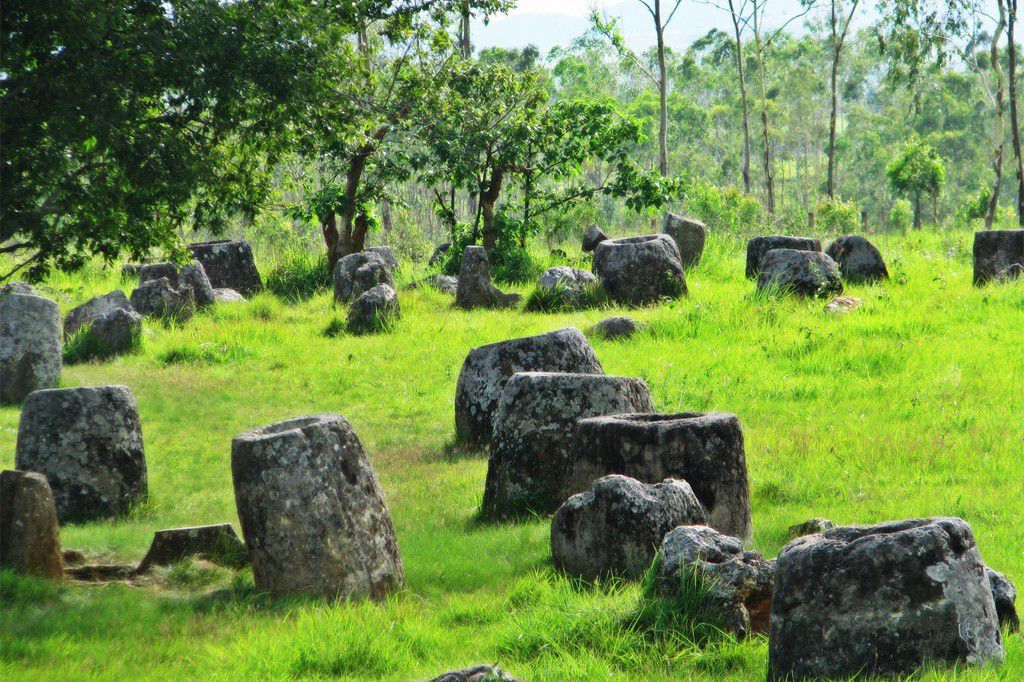 Kawah Ijen – Java, Indonesia
A hike to Kawah Ijen in Java will test anyone's courage as they descend into a pitch black sulfuric crater. As you reach the bottom, though, you'll witness something truly bizarre: miners working amongst brilliant blue flames. The unique flames are created by the sulfuric gases combusting as wafts of stinky smoke billow around you. It's really a stunning sight. As the sun rises, you'll ascend for incredible views of the acid green lake below. Other volcanoes envelop you, and green forests cover the pathway where the vista views are equally remarkable. Kawah Ijen is truly indescribable and one of the most incredible scenes, hikes, and views on earth.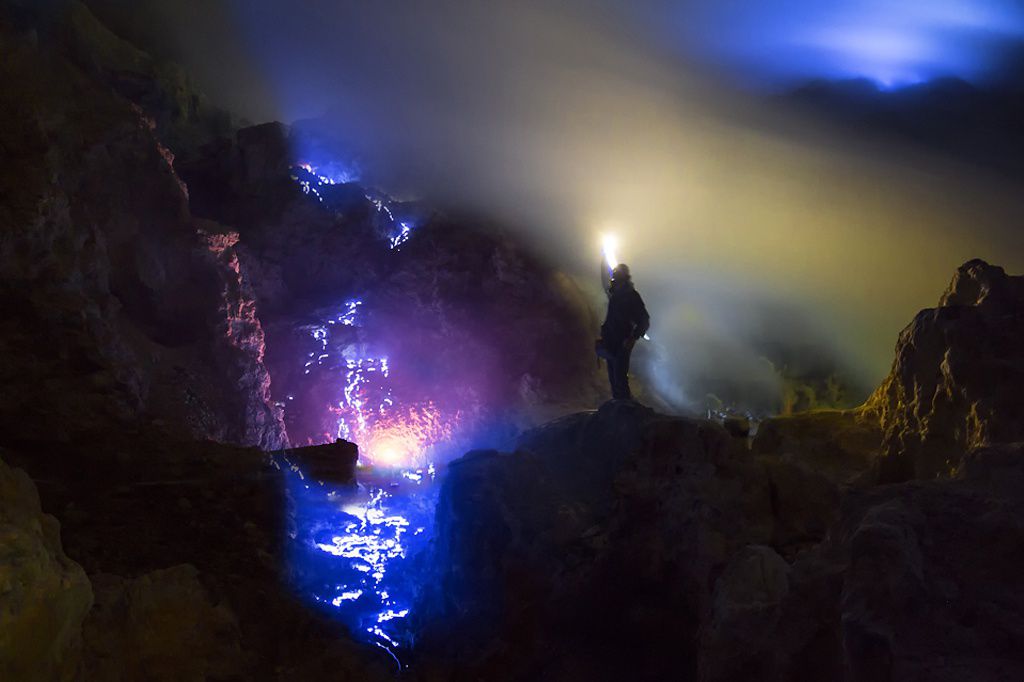 Houtou Wan Village – Gouqi Island, Shengsi Archipelago, China
There's an old saying: Mother nature always takes back what she gave. That is absolutely the case here. Hidden in the Shengsi Archipelago, China, lies an abandoned fishing village, where every man made structure has been overtaken by lush green vines. Houtou Wan Village is located on Gouqi Island, which belongs to a group of 394 islands known as the Shengsi Islands.
Once a thriving fishing community, now Houtou Wan village is a deserted tomb, slowly engulfed by nature. Resources started depleting, the industry started shifting towards industrialization in tone with the rapid growth of the country and so, at one time, the villagers left their houses in search for a better living in the city, leaving everything behind.
What happened next is stunning: Nature reclaimed its own. Every wall, window, crack and other traces of man-made construction have been filled by green plant life, turning the place into a surreal Tolkien's Shire-like place. It took only 50 years for the greenery to plume like that! And by the looks of it, it won't take long until nature will cover all of the human traces.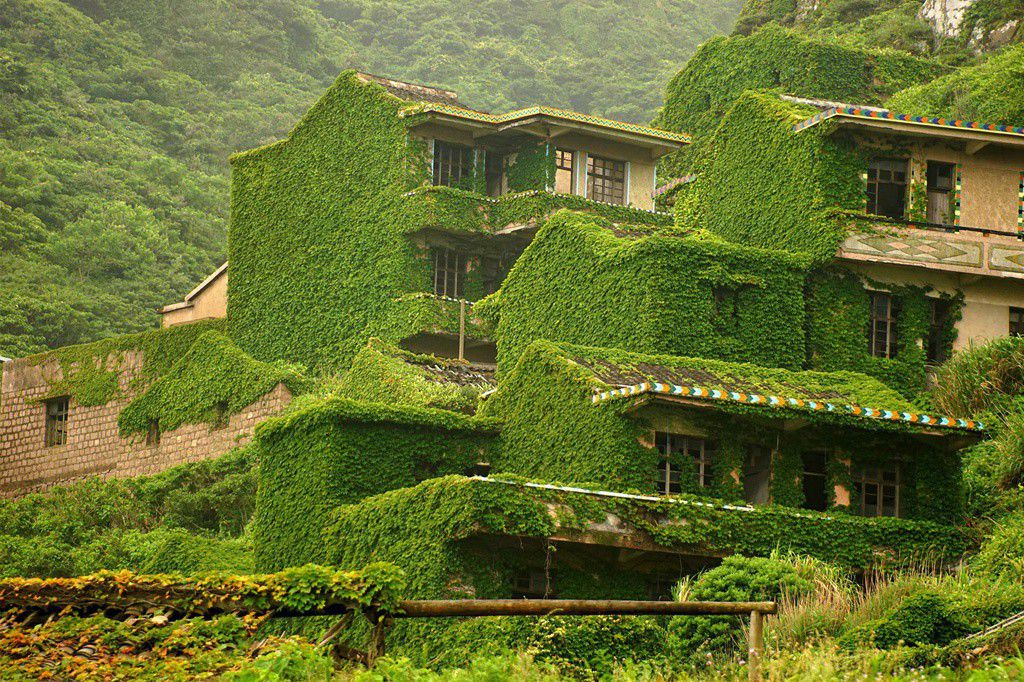 Feeling tempted? Check out our inspiring journeys across 11+ Asian countries.
Sens Asia Travel