10 Tips for Traveling Southeast Asia with a Peanut Allergy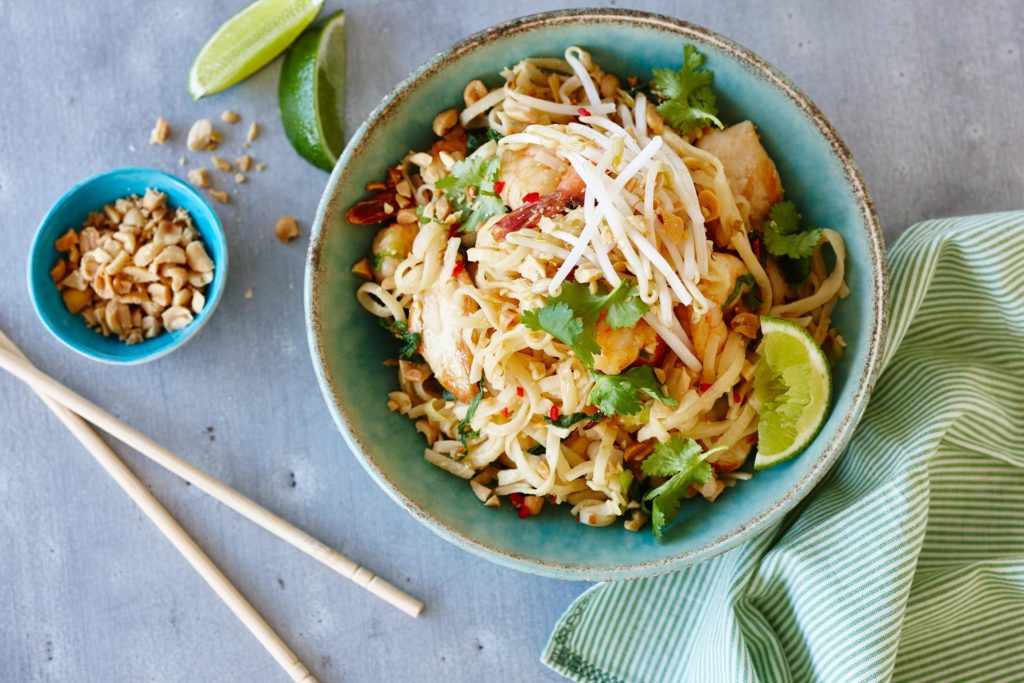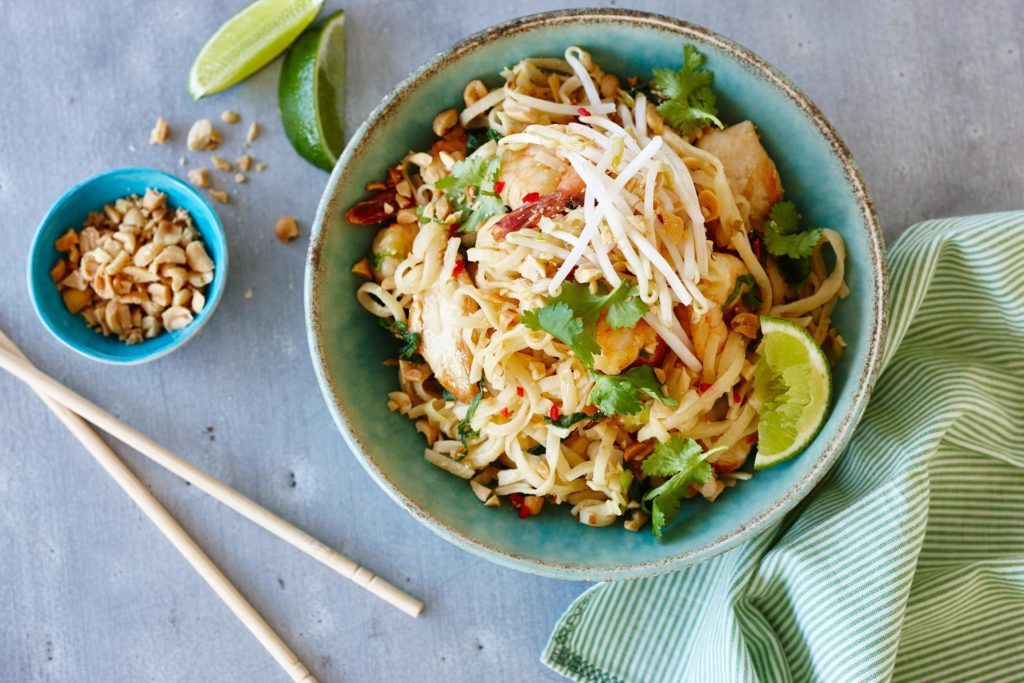 Note: we are not medical professionals. ALWAYS consult your doctor before traveling Southeast Asia with a peanut allergy.
You've been dreaming about visiting Southeast Asia for a long time now. Its white-sand beaches, friendly people, tasty food and incredible wildlife have been calling out to you. But one thing is holding you back – an allergy to peanuts and these crunchy morsels happen to be included in a lot of Asian cuisine.
And you're certainly not alone. According to FARE (Food Allergy Research and Education) allergies to peanuts/tree nuts more than tripled among U.S. children between 1997 and 2008. In the worst cases, sufferers can go into anaphylactic shock where the throat can swell, blocking the airways.
In Asia, to compare, peanut allergies are not much of an issue. Westerners are about twice as likely as East Asians to be allergic to peanuts, according to the Journal of Allergy and Clinical Immunology.
If you suffer from a peanut allergy and have decided to travel to Southeast Asia, we've compiled a few tips to help keep you safe.
1. Consult your doctor first
Always seek medical advice from your GP or a travel doctor before traveling Southeast Asia with a peanut allergy. It's likely you won't be the first person to ask your doctor about traveling with this particular allergy in Asia, so your GP should be well-prepared with guidance and be able to advise the medication you'll need to bring with you on your travels. You should also ask your doctor to write you an official note explaining your peanut allergy and your required medication, so that you are prepared if you're asked any questions at airports or in the places you are traveling.
2. Be careful when eating street food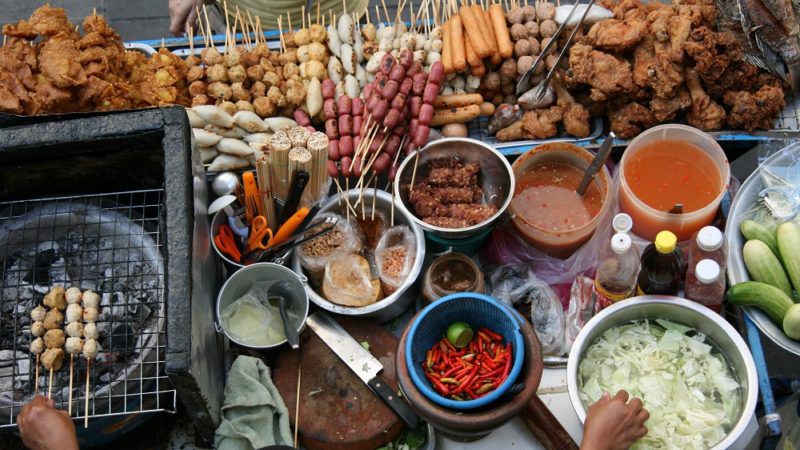 Photo via Flickr user J Aaron Farr
If your peanut allergy is at the severe end of the spectrum, it may pay to avoid street food altogether, as you can't be sure of what's in it. However, experiencing street food is a large part of enjoying and getting the most out of your Asian travel experience and some bloggers allergic to nuts tend to prefer eating street food as you can see the chef and all the ingredients right before your eyes. But if you don't want to take the risk, often in cities like Bangkok (Thailand) or Hanoi (Vietnam) you can also find tasty street food dishes in restaurants.
Restaurants might be a little pricier but if it's a tourist-geared restaurant the staff will be more likely to speak English and it should be easier for you to communicate your allergy and find out what does or doesn't contain nuts. However, even in a restaurant one should always be cautious and inspect food closely before eating it.
See some common dishes that contain peanuts below:
You should also be particularly careful with dipping sauces. Often peanuts can be blended in and combined with another sauce (barbecue sauce in Hue, Central Vietnam, for example) which means the peanuts are far less detectable.
3. Carry a translated note
Bring a translated note with you (otherwise known as an allergy card) in the most common language of the country/countries you're visiting. The note should explain that you have a peanut allergy, include an image of a peanut for further transparency, describe what could happen to you if you ingest peanuts and instruct on what to do if you should suffer a reaction.
For example, if your allergy is severe and there's a chance you could go into anaphylactic shock and require a jab from an Epi Pen – make it clear that you carry a pen on you. If you have a number to call or a hospital address, include it on the back of the note, along with the phone number of your country's embassy.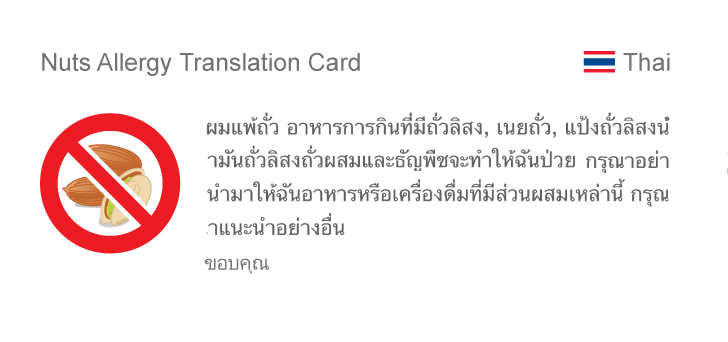 Brokerfish.com offers free, printable allergy cards in Chinese and Thailand Foodallergytranslate.com offers an app allowing you to store digital allergy cards on your phone, or create printable cards; and you can select from a range of Asian languages including: Chinese, Indonesian, Malaysian, Korean, Japanese, Thai and Vietnamese.
4. Find your closest hospital
Spend some time researching hospitals in the locations you are visiting when traveling Southeast Asia with a peanut allergy. You could ask your travel insurance provider to recommend some safe hospitals with high-quality medical care. Keep a note with the address and telephone number of the closest hospital to you in your wallet or purse in case you should need it.
5. If your allergy is severe, consider traveling with someone
Having a travel companion is a good idea if you suffer from a peanut allergy. This way if anything should happen, you'll have someone to help you find treatment as soon as possible. The companion should be briefed on the warning signs for if you have a reaction and told what to do if one occurs.
6. Visit local markets and cook your own food, or try a cooking class
Asia is a place full of bustling markets and visiting them is a great way to get a taste of culture. Why not head to the local market and pick up some fresh produce. There are Airbnb's all over Asia, many of which include their own kitchens for cooking. And many hostels also have kitchens and cooking appliances for guests to use.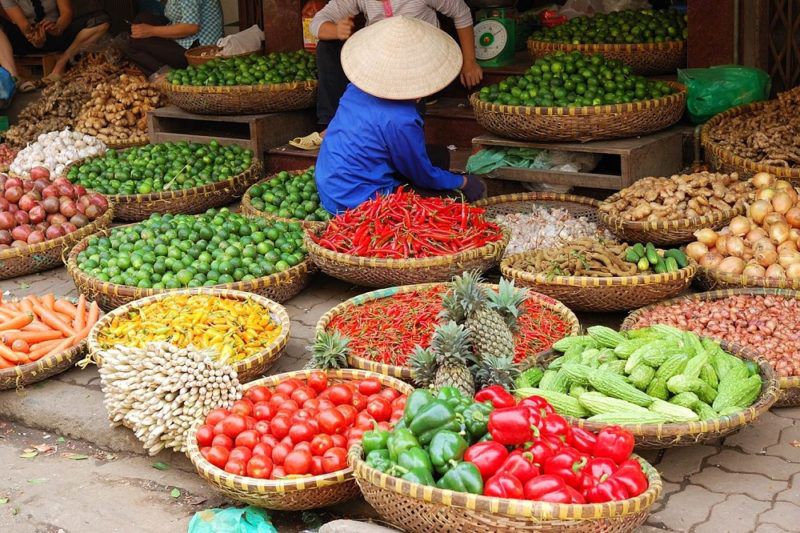 Otherwise, why not try a cooking class? You can easily find classes in destinations all over Asia, run by English-speaking chefs. This way you can be 100 percent sure what you're preparing doesn't contain nuts and learn some new cooking skills to take back home with you.
7. Notify your airline in advance
When traveling to Southeast Asia with a peanut allergy, always notify your airline in advance about your allergy so when booking meals they can ensure you aren't served any food containing nuts. If you want to be extra safe, bring your own food with you to eat on-board and wipe down your seat and tray table before sitting down. Even if you've notified your airline about your allergy in advance, remind them again when you get on the plane. And if you have an allergy card or doctor's note, present it to them.
8. Carry medication with you at all times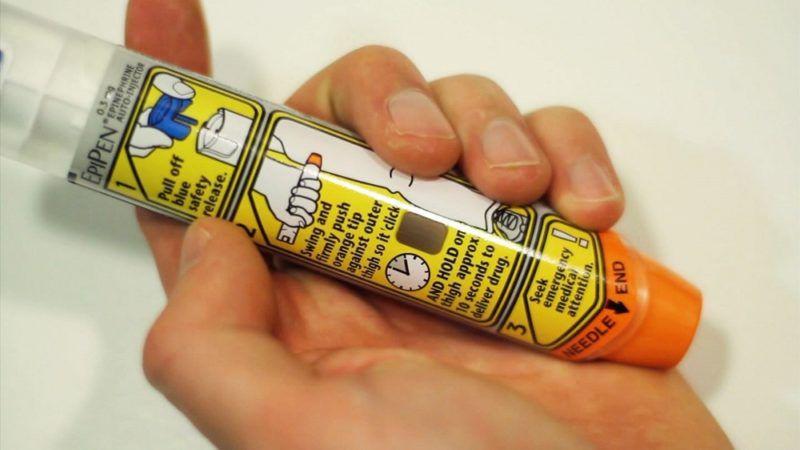 This might sound like an obvious pointer, but always make sure you carry any required medication at all times. Stay in the habit of putting it in the same place and always check you have it before leaving your room. You should also bring more medication than you need and store it in different places in case you happen to lose any.
9. Bring some food with you
It's a wise idea to have a back-up plan. So, bring some non-perishable food with you. This will be especially useful if you want to travel further out from the city where there are fewer hospitals and reliable medical treatment.
It may not be as tasty as Asian cuisine, but you can rest assured knowing you'll be safe while eating it and you won't go hungry. You can find non-perishables easily at supermarkets in the capital cities of Thailand, Vietnam, Laos and Cambodia. Try to look for food with English labels so you can be sure there are no traces of nuts.
10. Follow travel bloggers with nut allergies
Of course, one of the best ways to ensure safe travels with your allergy is to hear first-hand from someone in the same position as you. There are many bloggers online who have traveled Southeast Asia with a peanut allergy.
We suggest the bloggers below:
A blogger who travels the world with her family and has a son who suffers from a peanut allergy. Together they've traveled through Thailand, Cambodia, China, Myanmar, Vietnam, Taiwan and India.
An American blogger who travels the world despite suffering from a severe peanut allergy.
Morawetz has written about her experience staying a month in Thailand with a peanut allergy and offers advice to fellow sufferers.
We hope our 10 tips have been helpful. But, once again, always seek medical advice from your doctor before traveling to Asia with a peanut allergy.
Happy and safe travels every body!