Bustling Bangkok for the Second-time Visitors


Wondering what other things there are to do in Bangkok, why not unwind with a cruise on Chao Phraya River.
The best time to cruise is in the afternoon, when the weather is cooler and the sun is going down, bathing the water's surface in gold.
If you'd prefer to travel on a more modern-style boat, the Grand Pearl is a great choice. It's inexpensive with a friendly atmosphere live entertainment from a band.  Spice up your choice if you have an extra day in Bangkok, get out to Ayutthaya and cruise back with Grand Pearl to have another sight of the suburb and city central from water level.
For those who would prefer a smaller, more rustic boat, the Manohra Dining Cruise is a good option and includes a tasty meal of delicious Thai delicacies.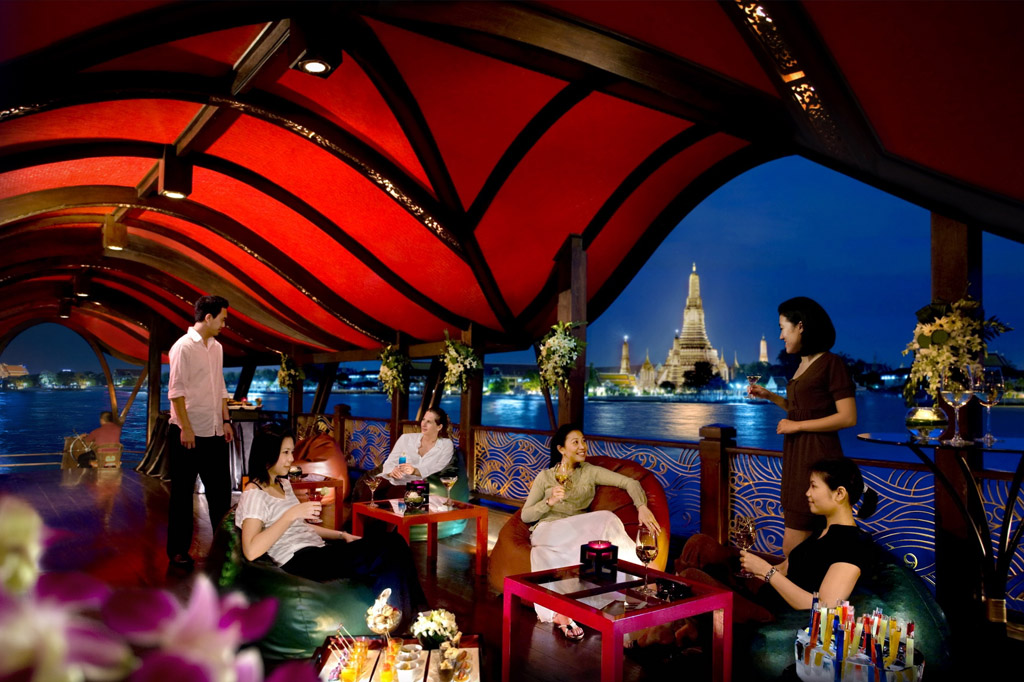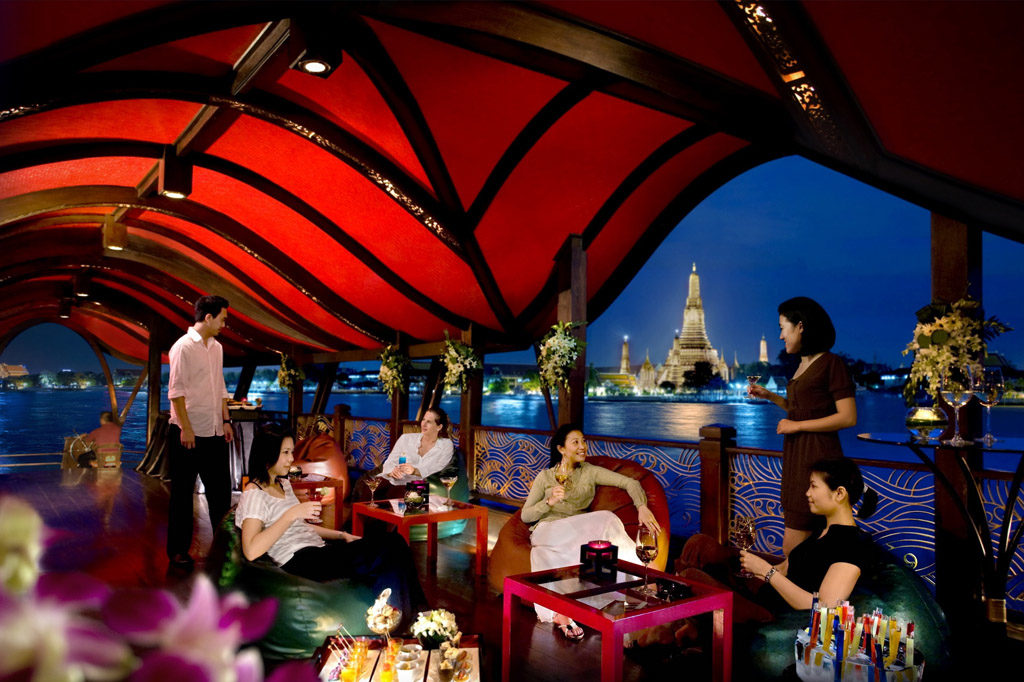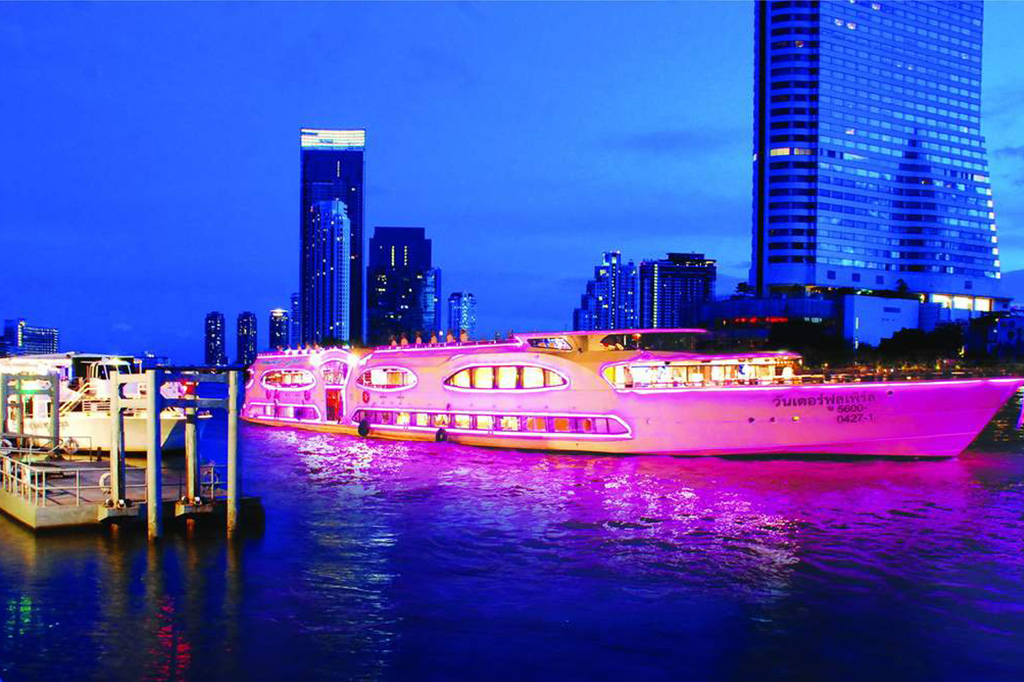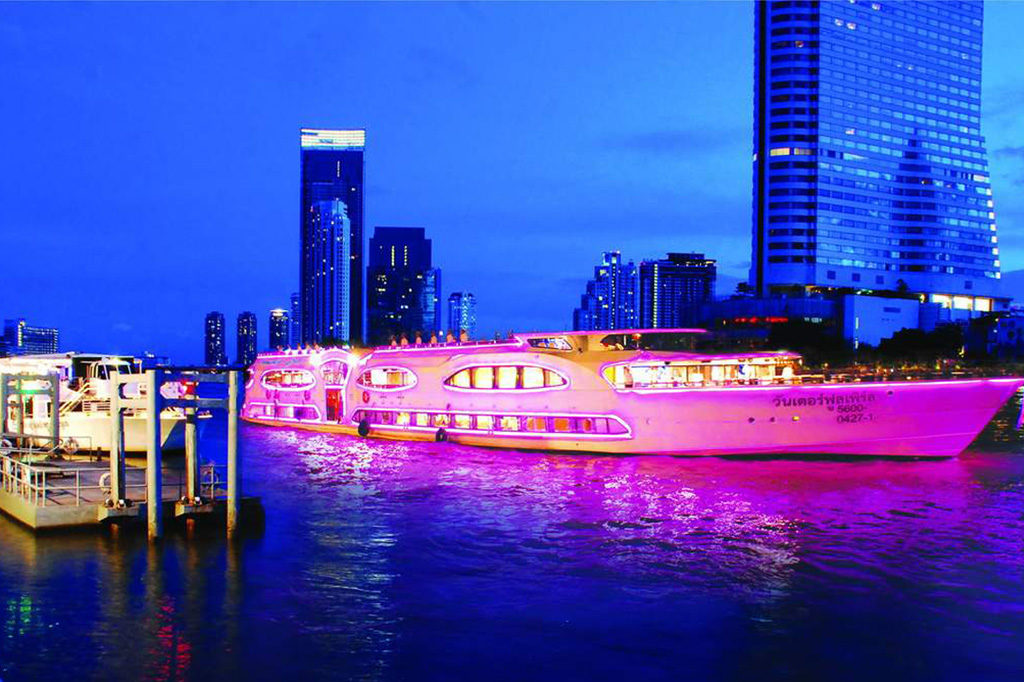 Breathe the fresh air off the city
Head to a market on the railway track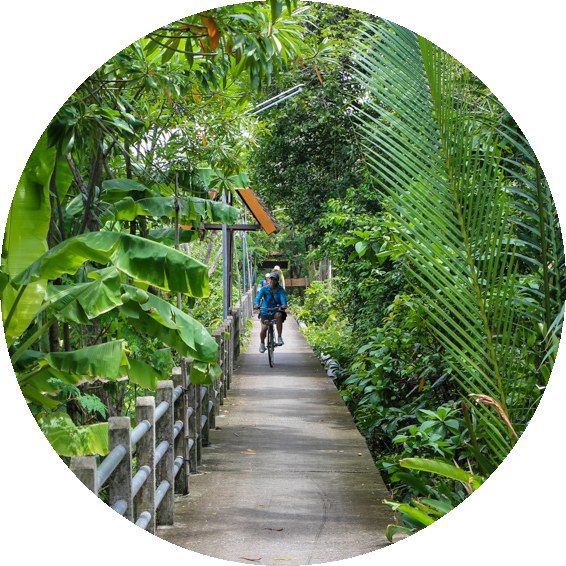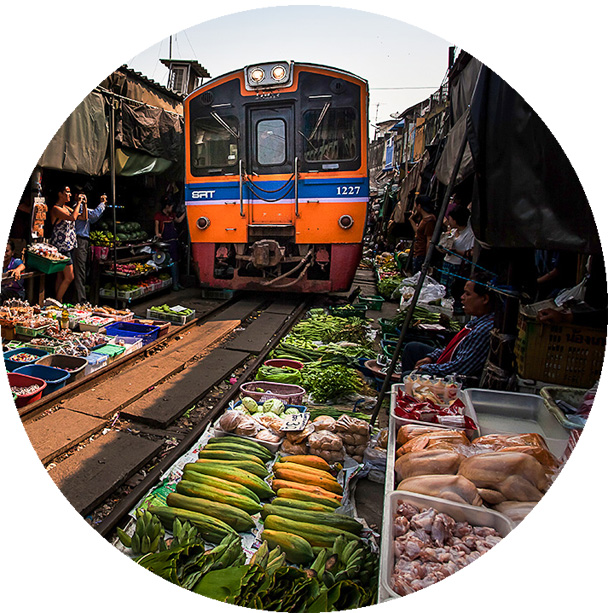 Bang Krachao is a tranquil farming area behind vibrant Bangkok which very few tourists know. Crossing over to the other side of Chao Phraya river, you will enter into greenest part of Bangkok.
Surrounded by green trees, you will totally get away from the traffic and chaos of the city. To enjoy the land fully and save time in Bang Krachao, you should ride a bicycle.
Rom Hub market, 72 km from Bangkok, is one of the most amazing market in the world because it is right on the railway track. It sounds frightening because people are shopping around the track and all stalls are along the train track.
However, the market has stayed there for decades. It has Thai local real taste and lifestyle, which is non-touristic area.
Enjoy a bird's eye view of the city
Enjoy a day out at the aquarium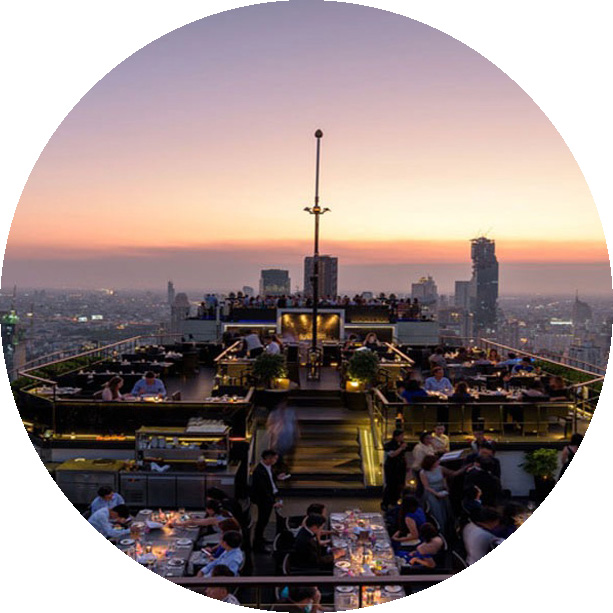 Bangkok from above is a very different sight from what you experience wandering its bustling streets. Often first-time visitors don't think of heading to a rooftop bar to view the glittering city from a greater height. We recommend Vertigo Sunset, located on the 61st floor of Banyan Tree Hotel.
It provides an impressive 360-degree view, hosts a jazz band most evenings and even has a telescope for stargazing. If Banyan Tree is already ticked off the list from your first visit then head out to the more "forbidden" one of The Speakeasy – 25th Floor Hotel Muse. Go a century back with French cuisine and amazing cocktails in a Prohibition-style setting.
If you're wondering what else there is to do in Bangkok after a few days in the city, or when returning on your second visit, why not try Sea Life Bangkok Ocean World.
It's a large aquarium, the size of three Olympic swimming pools and wading through its waters are many bizarre and interesting-looking sea creatures, including a few more familiar ones. The aquarium is a great option for educationing.
Talking about aquarium, if your children are with you this time, head out to Lumbini Park with a picnic mat and let's the kids relax among the green. You will be surprised to be so green among Bangkok.