The Yummy Tom Yum from Thailand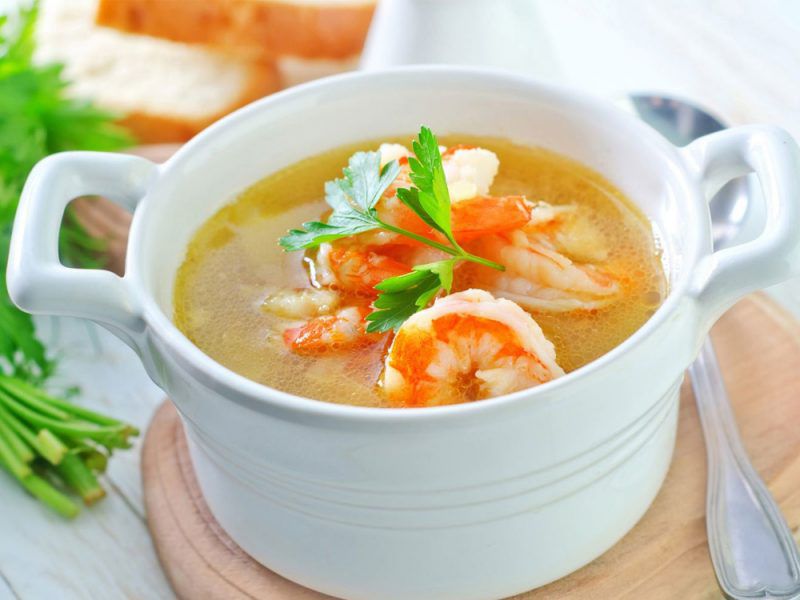 I've lived on the moon for the past 24 years and I had no idea what a Tom Yum before I got to Bangkok. To be honest even there when I heard the name the first thing I thought about was "must be a celebrity". It clearly wasn't.
Most of you probably know what Thai soups are, but for those who don't know, let me tell you what you're missing out.
Tom Yum, or commonly Thai soups, come in all different shape, colors and taste and its herbal mix is well know to have medicinal properties. You have the Goong (shrimps), you have the Taleh (Fish Flesh), the Gai (chicken), the vegetarian, the seafood, the Fish (with a whole fish in the bowl) and I don't even know how many more. I challenge you to try them all.
The main common ingredient for a Tom Yum is lemongrass, gangal root (a cousin of ginger), kaffir lime leaf, lime juice, fish sauce and Thai chili, all ingredients that you can easily find in any Asian supermarket in the world. For the rest, well you can pretty much put anything you have around, I bet it will taste delicious anyway. The mix of all these ingredients is the base broth, and it's the reason why it tastes so amazingly good. Galangal root and lemongrass create a pungent flavor while karrif lime and lime juice add a pinch of soury essence to the soup. May not sound too good to hear but trust me it will be love at first sight.
My first encounter with the soup was a pleasant 'baptism of fire'. Freshly arrived in Thailand, galvanized by the new experience and the whole new world around me, I decided to go crazy and try something I didn't even know the existence of. Tom Yum Goong, Thai soup with shrimps.
I grabbed a seat in one of the many street food eateries in Yaowarat, Bangkok's Chinatown, a must-go place for its unique atmosphere.  The first bite was a pure explosion of flavors in my mouth, a rich and particular taste that must be tried at least once in a lifetime. And I fell in love straight away. My only mistake was to order extra spicy, due to my inexperience with Thai food, I wasn't able to feel my mouth for the following half an hour. Apart from it, since that day in Bangkok Tom Yum Goong has become an unmissable event in my week.