Van Don International Airport to Open in December
50km from Halong City center, the Van Don International Airport is scheduled to welcome its first visitors this December. Given massive production, well-invested infrastructure and modern design patterns Van Don Airport promises to be one of the most advanced airports in Vietnam that recently sets to connect Quang Ninh with other Nothern provinces and oversea destinations.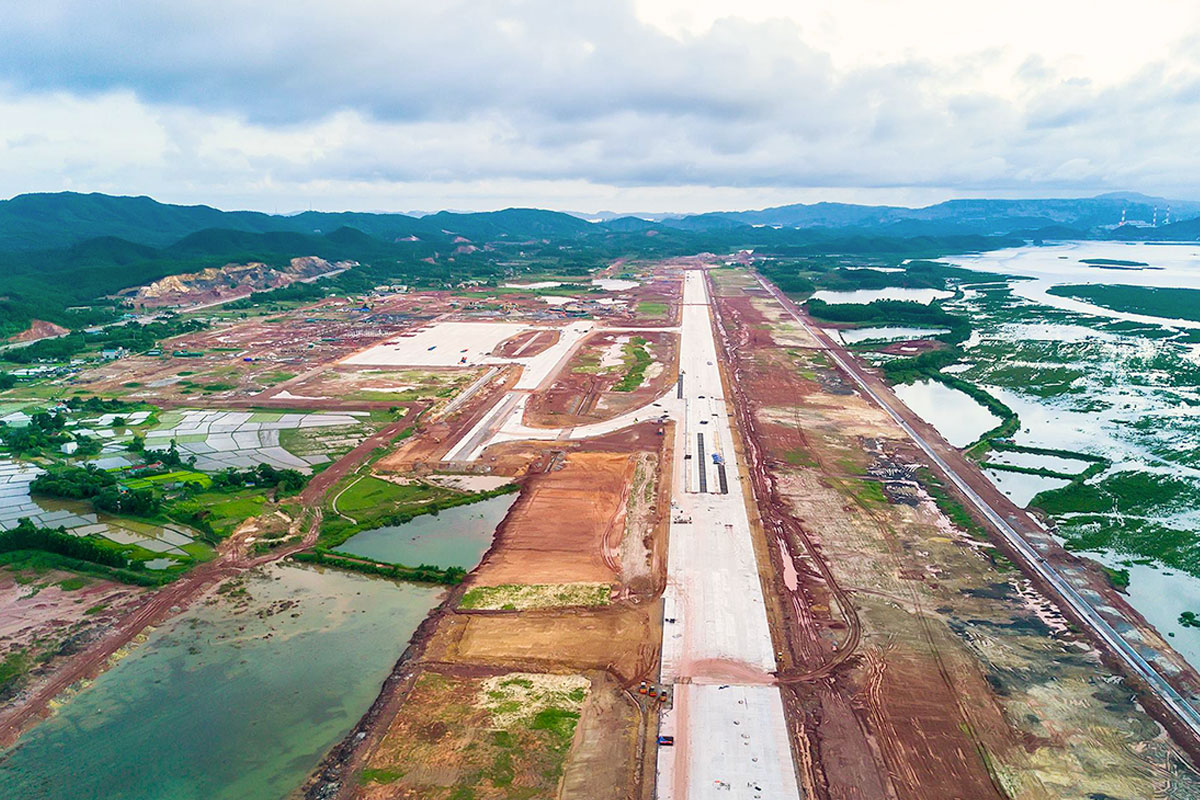 The investment holder, Sun Group said that the opening for Van Don International Airport would be outlining soon up to the July approval from our Prime Minister.
Under a March decision by the Ministry of Transport, Van Don will be an international airport, serving both civilian and military flights with a 3.6km-long runway. The airport will have an annual capacity of 2-2.5 million passengers by 2020, which will increase to five million by 2030.
As Van Don District is among the three special economic zones planned in the country, the airport is expected to boost the local economy, including tourism at Ha Long Bay.
Road infrastructure connected with Van Don is also being constructed such as the Ha Long – Hai Phong, Ha Long – Van Don expressway. Bach Dang Bridge, connected to the Ha Noi – Hai Phong expressway, will reduce the travelling time from Hanoi to Van Don by half, which is less than two hours.
Quang Ninh has recently launched a land clearance project to construct Van Don – Mong Cai expressway. Most of the investments in Van Don now focus on tourism and recreation to take advantage of Van Don's location and its Bai Tu Long National Park. Therefore, upgrading Van Don into an international airport will open the door for international visitors.
SPECIFICATION
Owner: Sun Group
Design: CPG Consultants Pte. Ltd. (Singapore)
Total area: 288 ha
Total investment: VND 7,500 billion (US $330 million)
Location: Social Solidarity, Van Don District, Quang Ninh Province
Commences: 2015
Set for completion: 2018