How to Avoid Culture Shock in Vietnam
Vietnam has long been famous for the challenging culture nuances, especially towards ones who are from Western countries. Despite differences in backgrounds and customs, visitors coming to Vietnam can completely adapt and avoid culture shock if you are willing to welcome things with an open mind, a good observation, a bit sense of humors and some useful notes from Sens Asia Travel.
THE TRAFFIC
With various lanes, twisting intersections and lots of motorbikes, traffic in Vietnam's urban cities is one of the oddest properties among Southeast Asia.
Top tips for travelers are avoiding rush hours or well plan any airport transfer if it is overlap rush hours. Between 8.00 AM – 9.00 AM and 5.00 PM – 6.30 PM, Hanoi and Saigon are stuffed with vehicles lining up the narrow streets. In raining seasons, the traffic jams become a chaotic scene due to the downpour floods. Taxis are extremely hard to catch during this time. Though, in comparison to other countries' average 2-hour traffic jams, it only takes around 30 hours to get through the worst scenario here.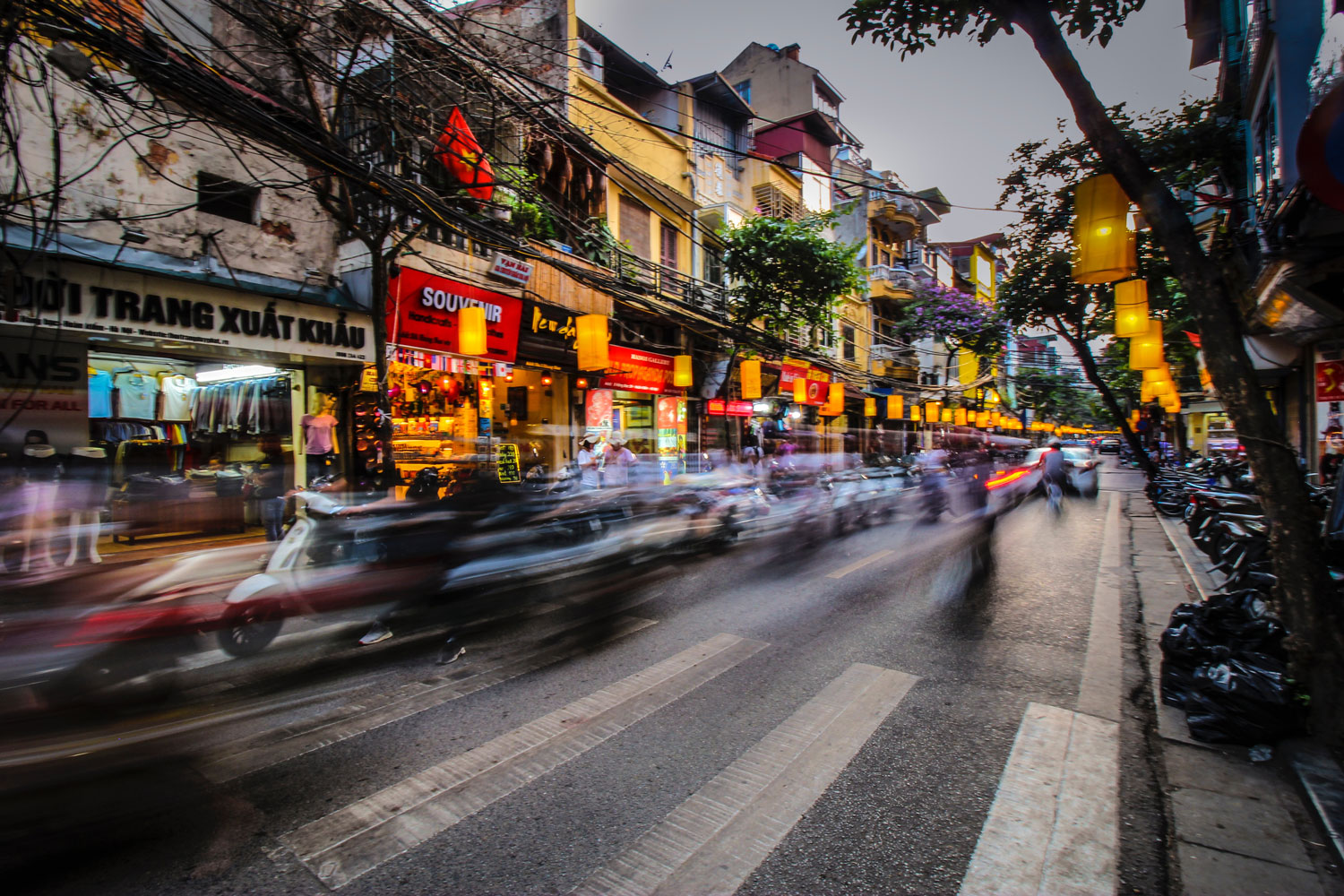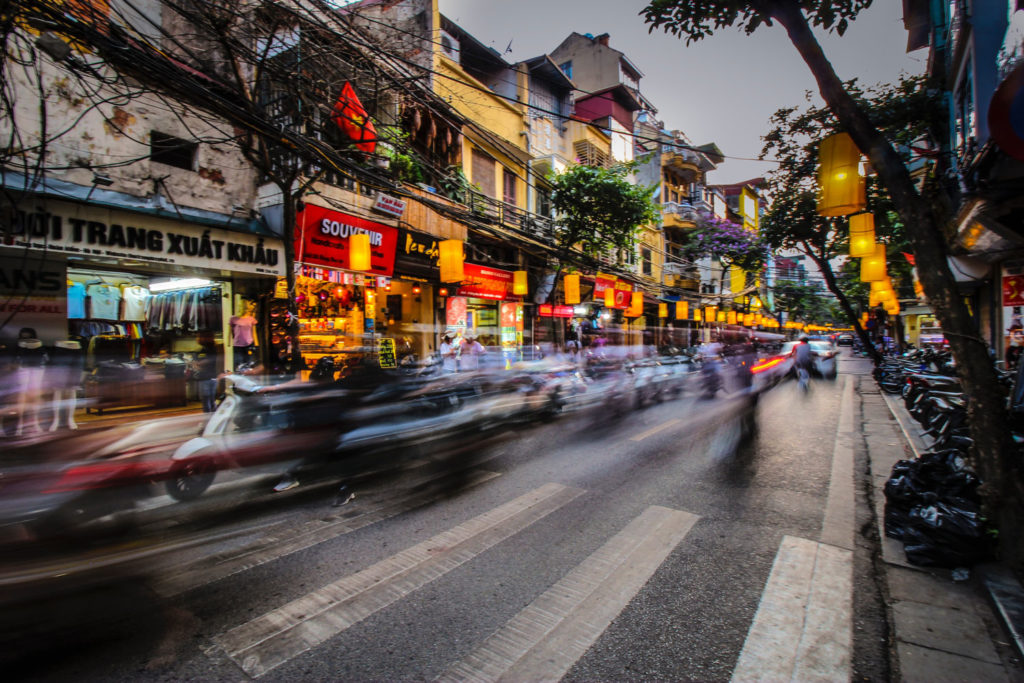 A common fear for many travelers to Vietnam: The traffic
For those who travel on foot, learning how to cross a Vietnamese road full of motorbikes, cars and bicycles is an essential skill. The tip to "survive" should be no hesitation at any moment! Let's imagine Vietnamese traffic was a fish-catching session, you are the baiters who slowly control your rod (movements) and make no sudden movements. Seeing you crystal-clear, the drivers will alter theirs navigation accordingly. In other words, let the vehicles avoid you, not the otherwise.
Also, you should get used to walk carefully on the road since pavements are occupied by street stalls and motorbike parking. As moving from sides to sides, where you will be face-to-face with the traffic, you might want to watch your back and keep your belongings safe.
THE FOOD
Vietnamese food diversity is an extra point for any travelers or foodies. From North to South, you can taste hundreds of different flavors and unique recipes regarding each region or tradition. However, in Vietnam, the street food culture is one of the most prevailing aspects that may bring you both excitements and worries.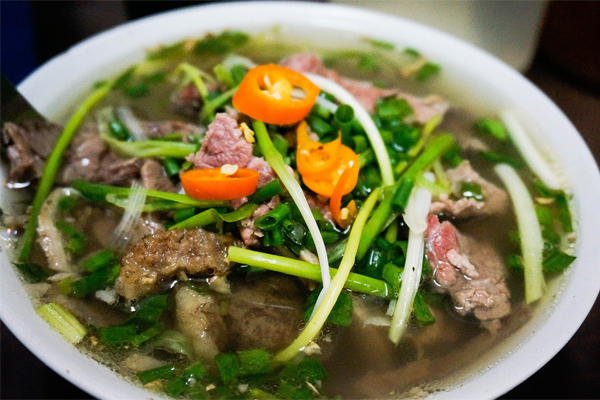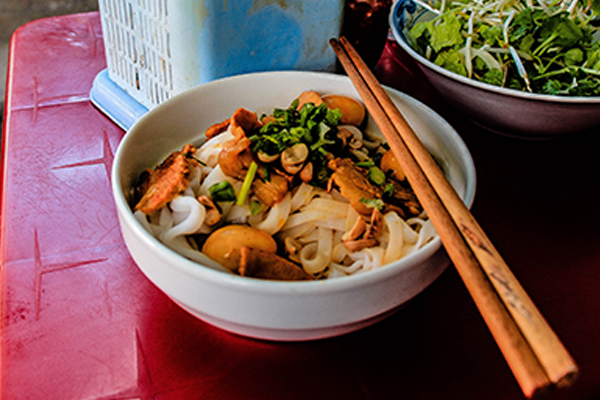 Noodles diversity from Vietnam North to South
Locals here use a lot of sauces made from unusual ingredients. For example, fish sauce, dipping sauce with garlic, lemon, lemongrass and peanut sauce are widely known and widely used. Yet, fermented shrimp paste, soya sauce, salted vegetable sauce are less favorable even towards locals. You should be aware of personal diet and allergy before encountering any suspicious sauces.
Sauce encounter in Vietnam: Yay or Nay?
Honestly, it seems brutal but Vietnamese people do eat funky plates as balut, blood jelly, wombs, insects or animal organs. One tip: Ask "What is this" whenever you are about to try something new and politely refuse if the dish is unbearable, the locals understand this matter really well.
THE DRINK
Many visitors and expats consider the beverages in Vietnam as real challenges for their drinking ability. In terms of coffee, Vietnamese coffee is thicker and stronger than most kinds. While making, the coarsely ground beans are fully loaded into a special filter, which afterwards slowly drip out one drop at a time, super authentic coffee liquid. Locals enjoy caffeinated filter coffee with extra ice cubes and a couple tablespoons of sweetened condensed milk, in brief, the "ca phe sua da".
Another famous coffee form, widespread from Hanoi, is "ca phe trung" (Vietnamese egg coffee) with fluffy beaten egg yolk topped on the black coffee. Whatever you intend to try, original Vietnamese coffee, "ca phe sua da" or "ca phe trung", make sure your body is able to adjust with coffee intake in case you are sensitive to caffeine. The local fresh green tea or lemon tea are also interesting substances.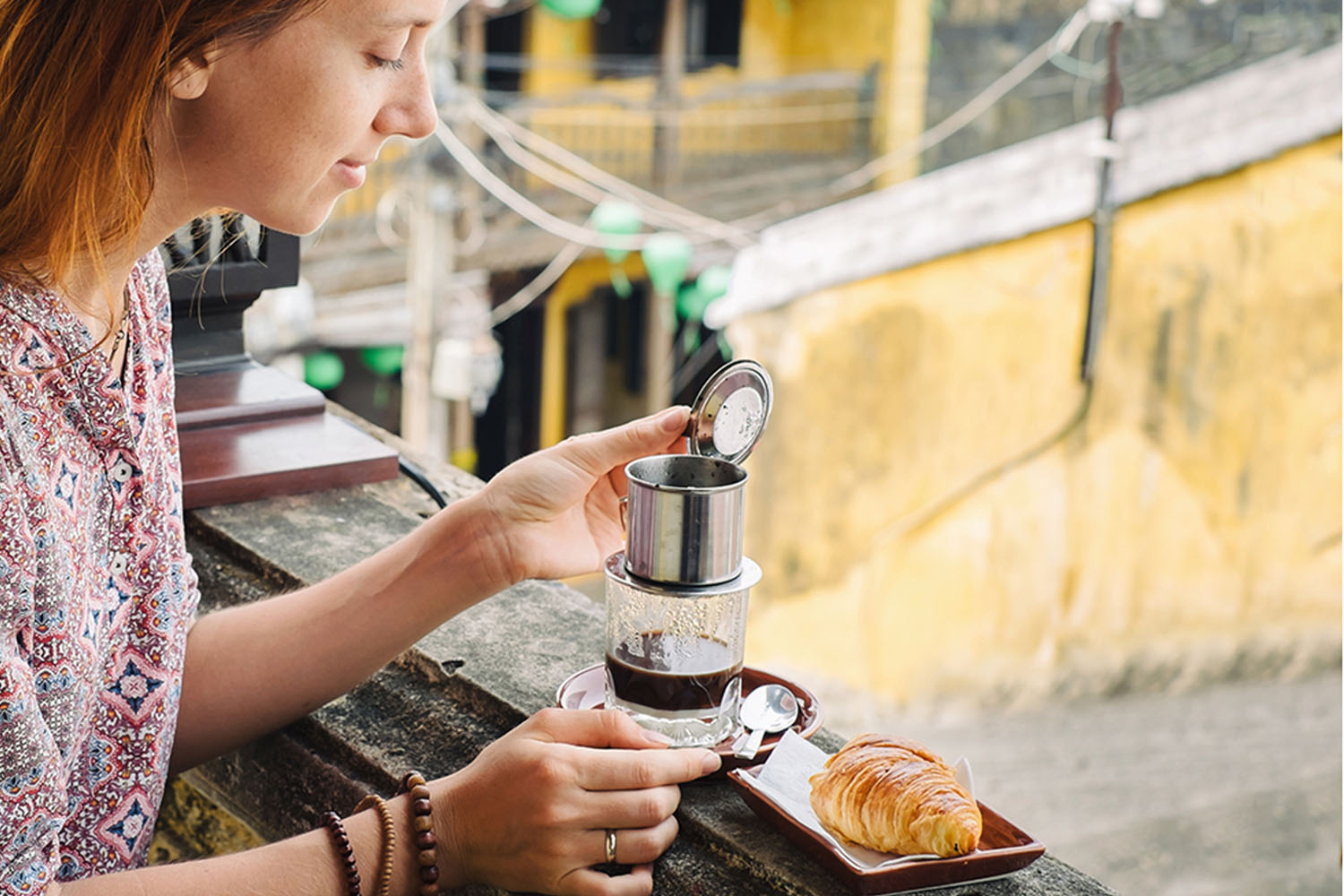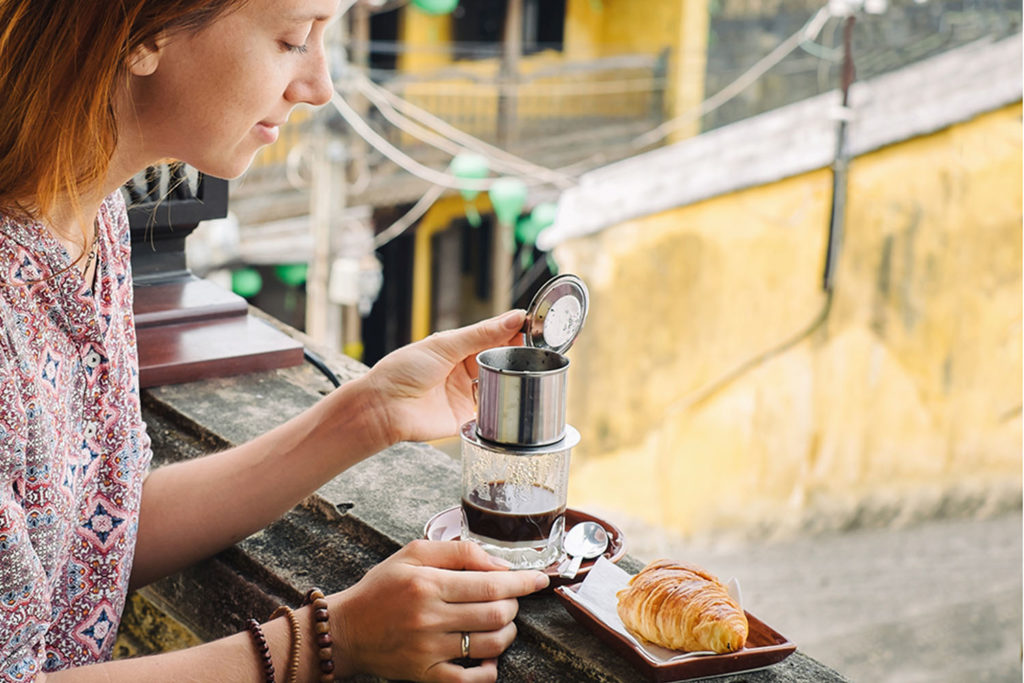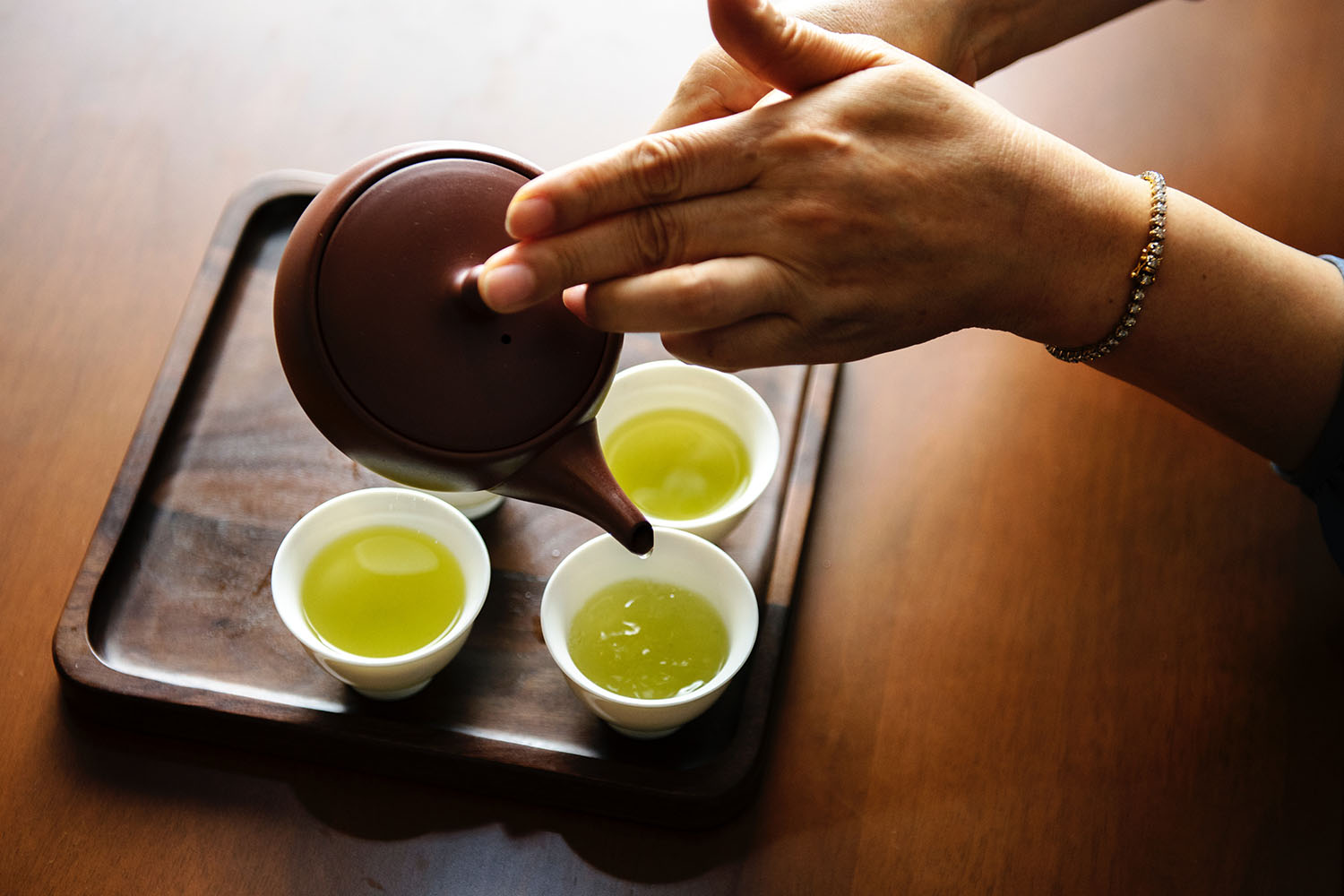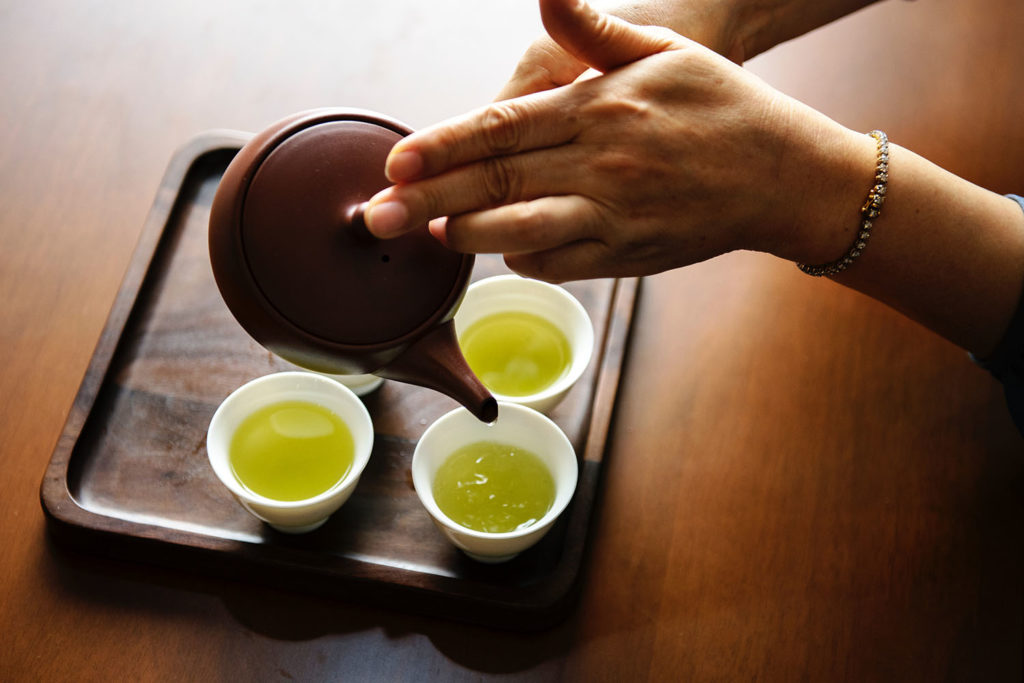 Choose your Vietnamese cup of tea/ coffee
Joining the after-work fun of the locals, "bia hoi" (Vietnamese beer) in the Old Quarter (Hanoi), Bui Vien (Saigon) or street-styled booze shops should be a fascinating completion for your F&B tour. The beer is home-brewed, airy and draught taste. From 4.00 PM, people sit on the iconic plastic stools on street corners, take a large sip, nosh the snacks and cheer till your heart content. Don't underestimate the power of this light golden nectar, a 300ml "bia hoi" glass can slowly put every bit of your senses into sleep and you can become the merriest drunk guy on local streets that day.
"Bia hoi" (Vietnamese beer) in Hanoi Old Quarter
Small notes for drinking in Vietnam include avoiding direct tap water usage and always eating before drinking (teas, beers, coffees and alcohols).
THE CULTURE
As mentioned above, street culture plays an important role in Vietnam's courtesy. Joining a local host or home visit, you may be overwhelmed by the on-the-floor habitude. In fact, the kitchen and dining area in Vietnam, especially Northern areas are usually built in low platform. While dining, Vietnamese people normally sit in a circle on a mat and share food from plates. When the elders fill up your bowl with multiple food turns, just say yes or nicely nod your head to accept their hospitality. If it is possible, you should finish your bowl to show respect to the chef.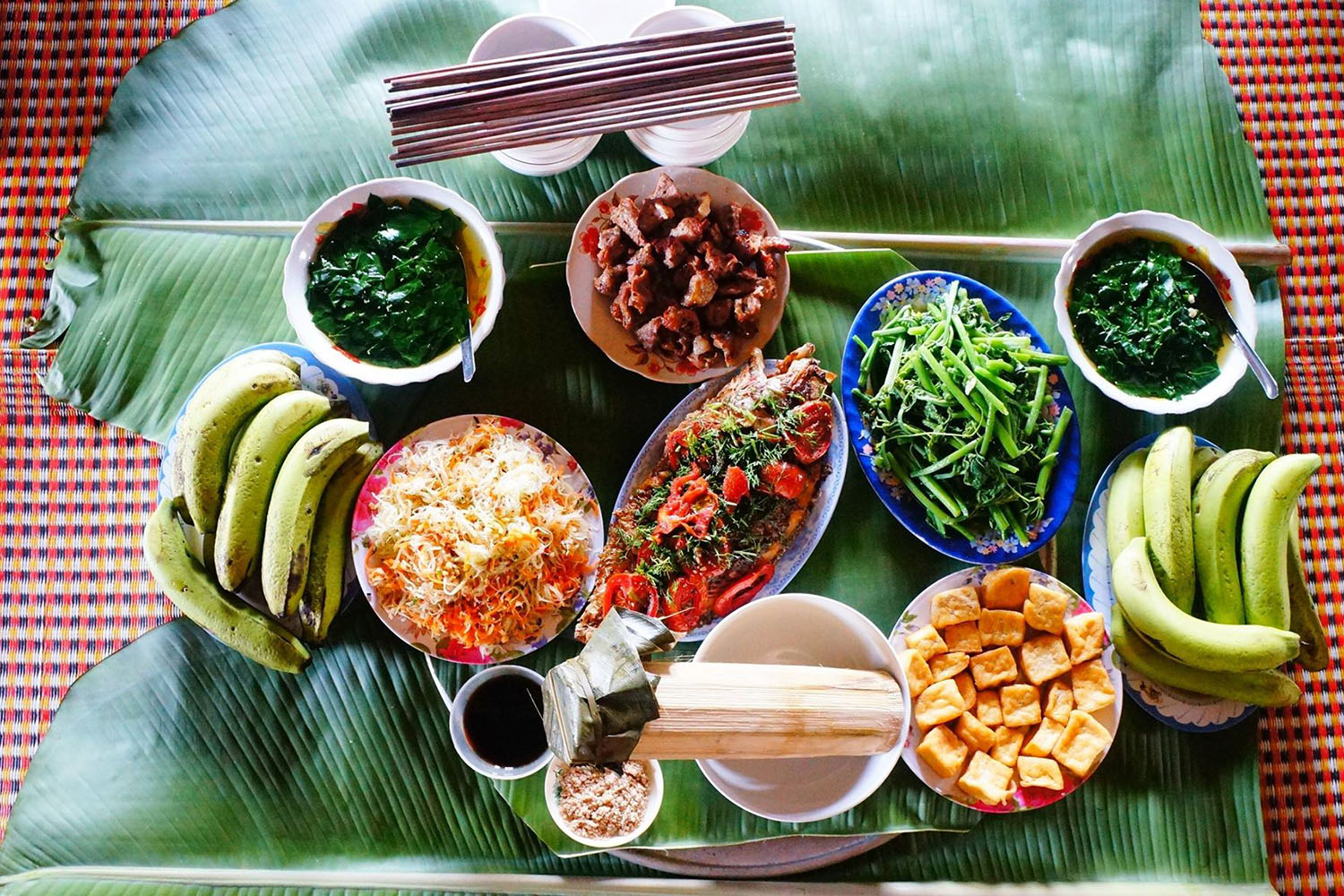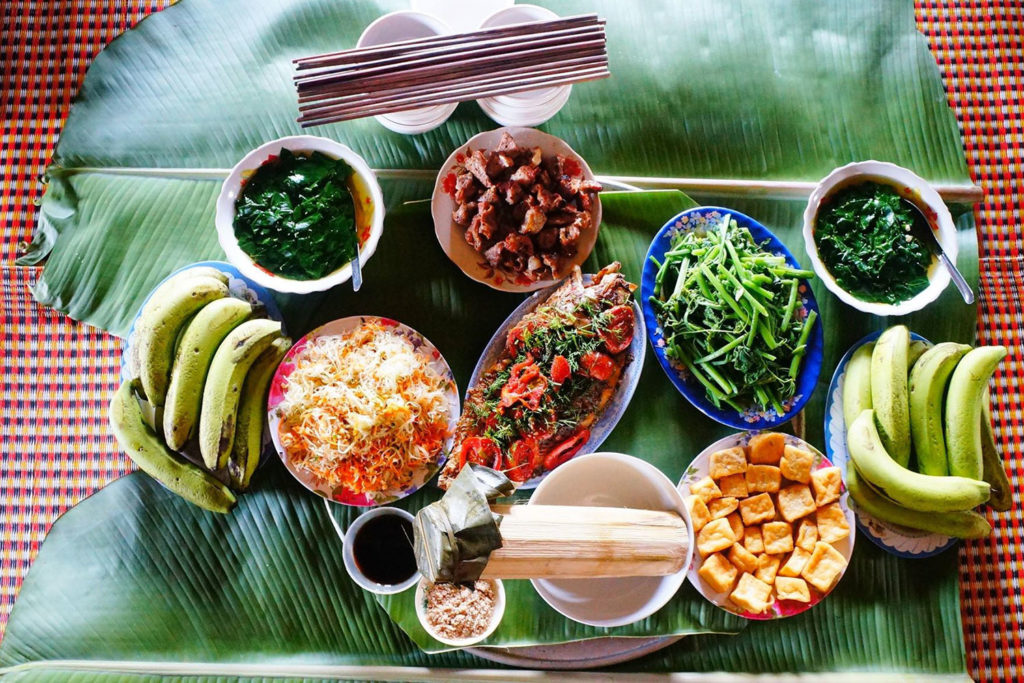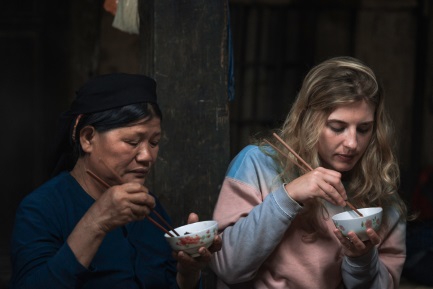 Table etiquettes in Vietnam
Although the "melting pot and salad bowl" idea in Vietnam is comparable to Western culture nowadays, Vietnamese people are reserved upon affection display in public. A sudden hug or cheek-kissing would make many shy and confused in their first encounter. Instead, a bright smile and cheerful handshake should be brilliant options.
THE RELIGION
Buddhism is always a main category among Vietnamese religions. If you have ever been in a religious site and coincidently caught unfriendly gazes from the locals, you may have done it wrong. The formal elements are must-have in Vietnam culture. For example, loud speaking and charismatic laughs are welcome in the street cafes but unacceptable within the pagodas and temples. Miniskirts, see-through tops, sleeveless blouses or shorts are other familiar taboos. Even though no one will stop you from photography, the posing act is less favorable in local sacred places as Vietnamese people believe that the religious buildings hold pure spiritual meanings and should be for mere respectful visits.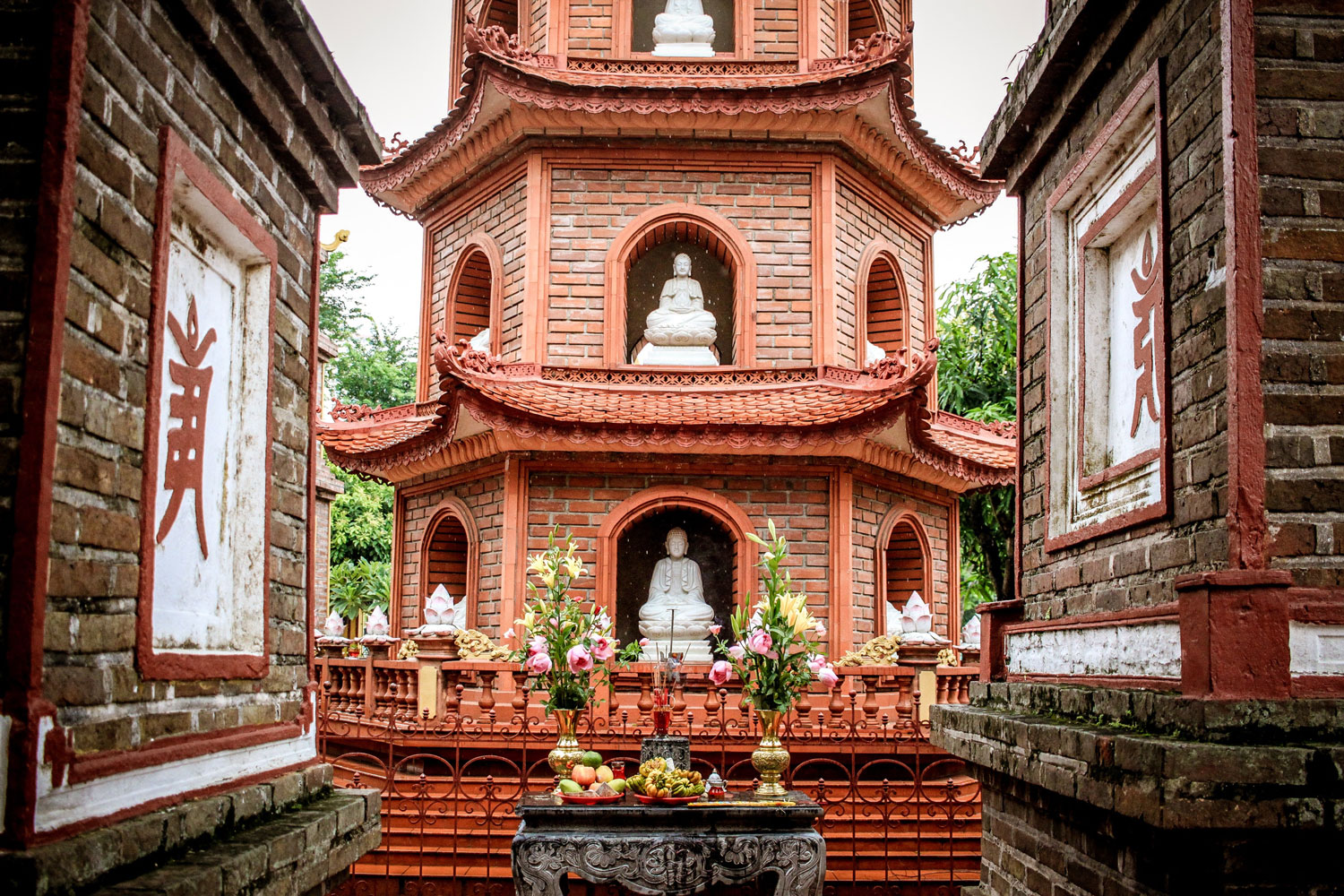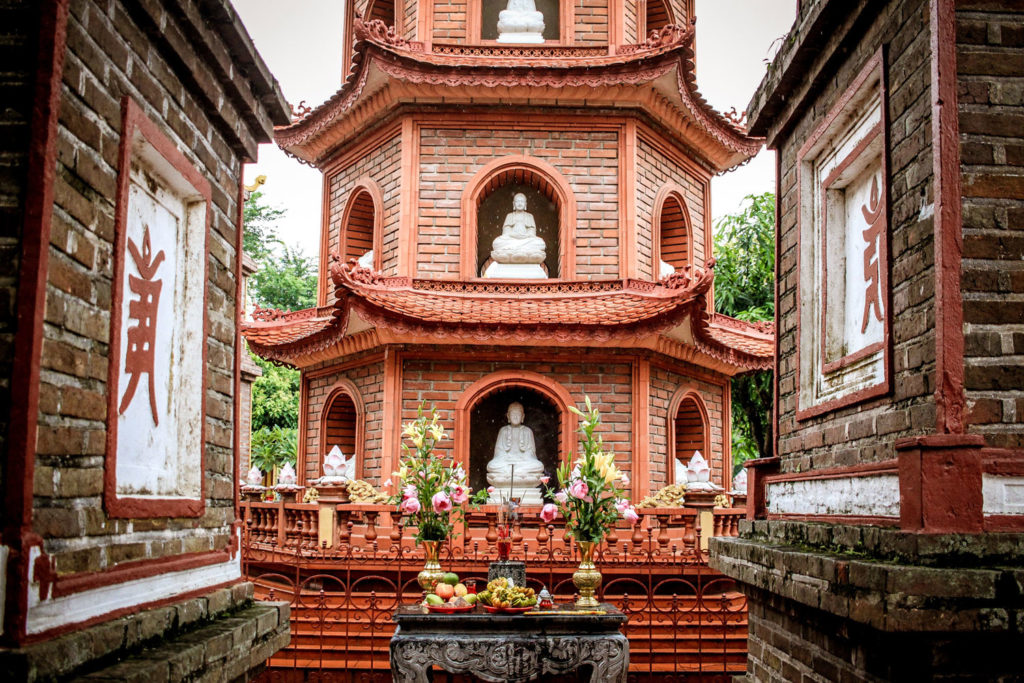 Hanoi's Tran Quoc Pagoda – one of the most sacred places in Southeast Asia
At best, let's ask your guide about the next itinerary destinations in advance to prepare and dress appropriately. During your day trip, maybe a quiet walk around pagoda compound and sharp observation to follow the pilgrims' manners would do.  
Above are some facts and tips for your trip in Vietnam crafted on basic knowledge upon the cultural and local backgrounds to suit myriad needs, whether you will take "rest & relaxation" or "off-the-beaten-track" journeys. Though, the most essential part should be you become comfortable with yourself no matter where you go. Have fun and good luck!
Love,