Walking through Hanoi Old Quarter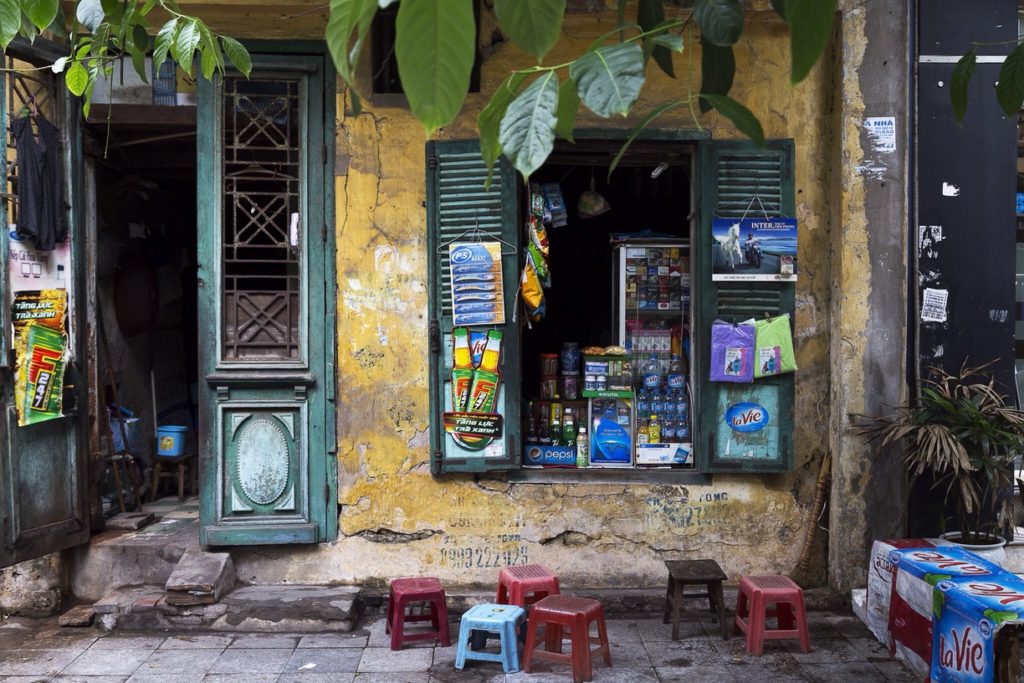 For me, a resident who has long been living in the city, I reckon myself to understand Hanoi so well. Just until I have a chance to meet up with our host, the author of "Hidden Houses of Hanoi", there are still such fascinating historical depth and undiscovered pace of this wonderful compound that I could finally reach, thanks to her.
Rather than a usual guide, your host is a devoted scholar who has been visited Hanoi once in 1998 and quickly fallen in love with the city. She decided to stay and follow the hidden tails of Hanoi ever since. For over 20 years, she has spent most of her time finding pieces into the past, making her own story about this land, throughout history events and architecture changes.
Ms. Linda can share with you different angles upon Hanoi with the lesser known corners, from the ancient temples, age-old French villas to little traditional shops on a street behind a street. It seems like she and the Hanoians have an oddly admirable spiritual bonding that can break through any language barriers as if she was the beloved long lost child of this city. For around 2 hours joining the walk in her accompany, we will be able to seek the wonderful secret corners and close to the locals more than ever.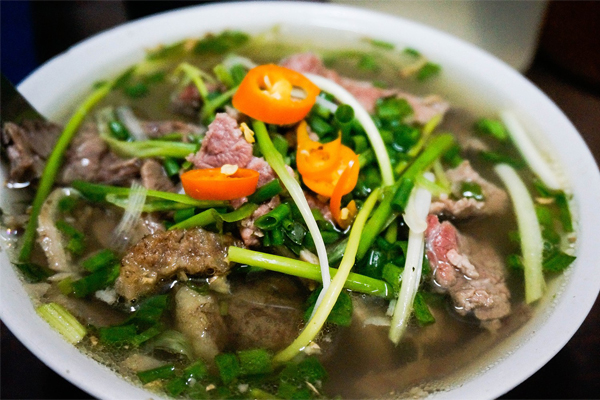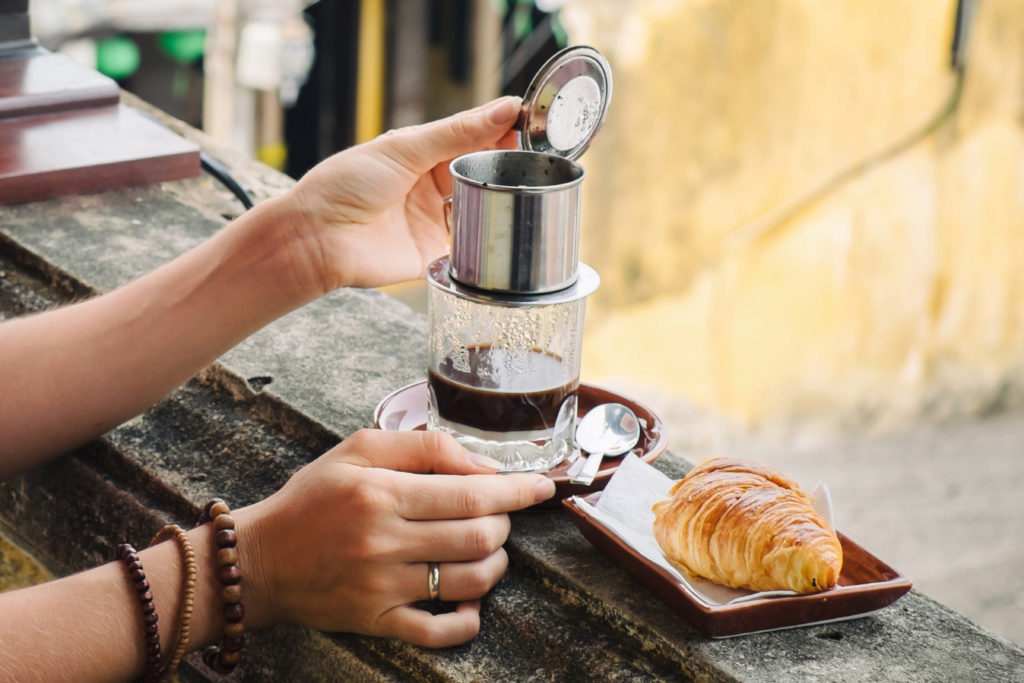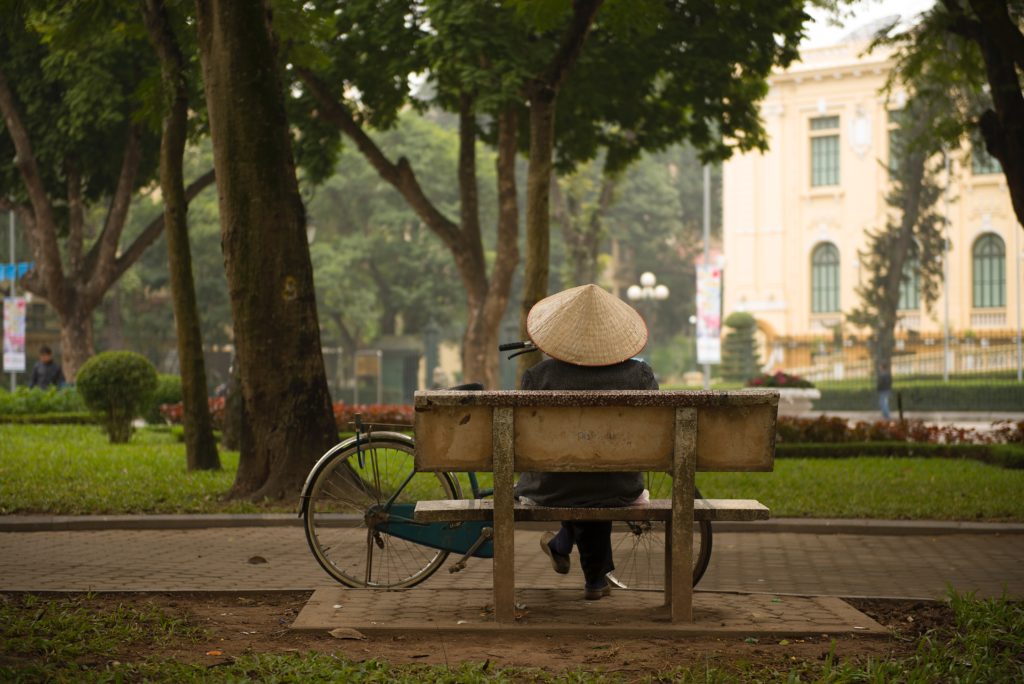 After the prominent sunrise, Hanoi wakes up to its usual alluring vibe. The whole place blends in an in-between rushing and tranquil life colors: half of Hanoi preparing for an exciting yet busy day with hastening vehicle lining up the streets and quick breakfasts taking at random "Pho" shops or noodle vendors, the other half sitting around the concealed pavements to calmly chill or inhale the summer morning breeze. Before day journey begins, having a cup of filter coffee in the Old Quarter would be such marvelous idea.
A walk through Hanoi's heart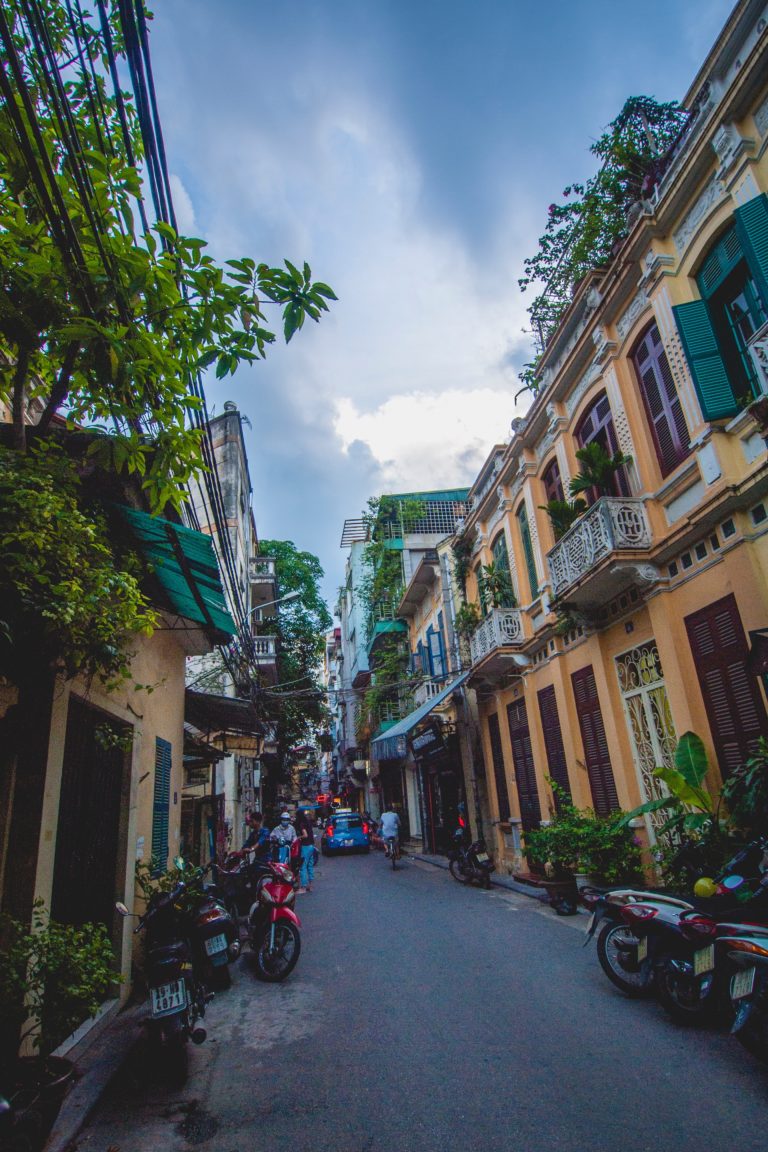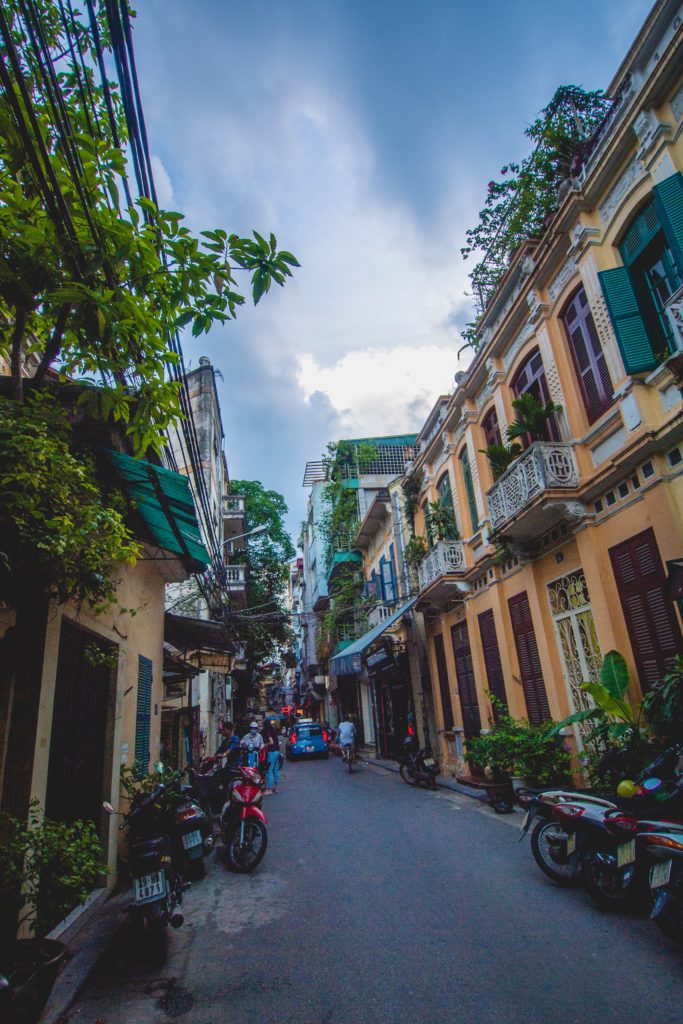 At first, you will follow the puzzle paths to culture built heritages in narrow alleys around Cho Gao, Hang Bac, Hang Buom, Ta Hien, Ma May Streets – the center points of Hanoi Old Quarter. The timeless silhouettes of 90s' street-side hair salons, tea stalls and food halls encompass, vying for casual approach. As time gone by, our lady may lead you to the memoir tunnel, back in Hanoi 100 years ago by her captive story-telling talent. The sight of bizarre houses protruding forward in comparison to other neat even blocks with identified green painted wooden doors is the first thing you recognize while in here. Many elders state that this area was once covered in a horrific fire burning down lots of local houses. Then, everything was reconstructed and the frontline was put back approximately 2cm. Those outstanding to your eyes must be the most original architecture of Hanoi remained until today!
Surprise after surprise, the walk not only takes you to the back alleys, but also "hacks" into the antique residences that are usually closed to the local visitors. Behind raveled modern buildings, you may glance through the remains of old-fashioned villas, maybe a rustic balcony, brilliant yellow walls, colorful painted windows or large outer roof dome. Although most villas in the Old Quarter are without their original forms, the faded stories about love, war and remarkable events which changed the face of Hanoi still prevail, from generations to generations. If you are willing to fall into the reminiscence, please ask our lovely scholar lady for a small talk with the local or villa-owner.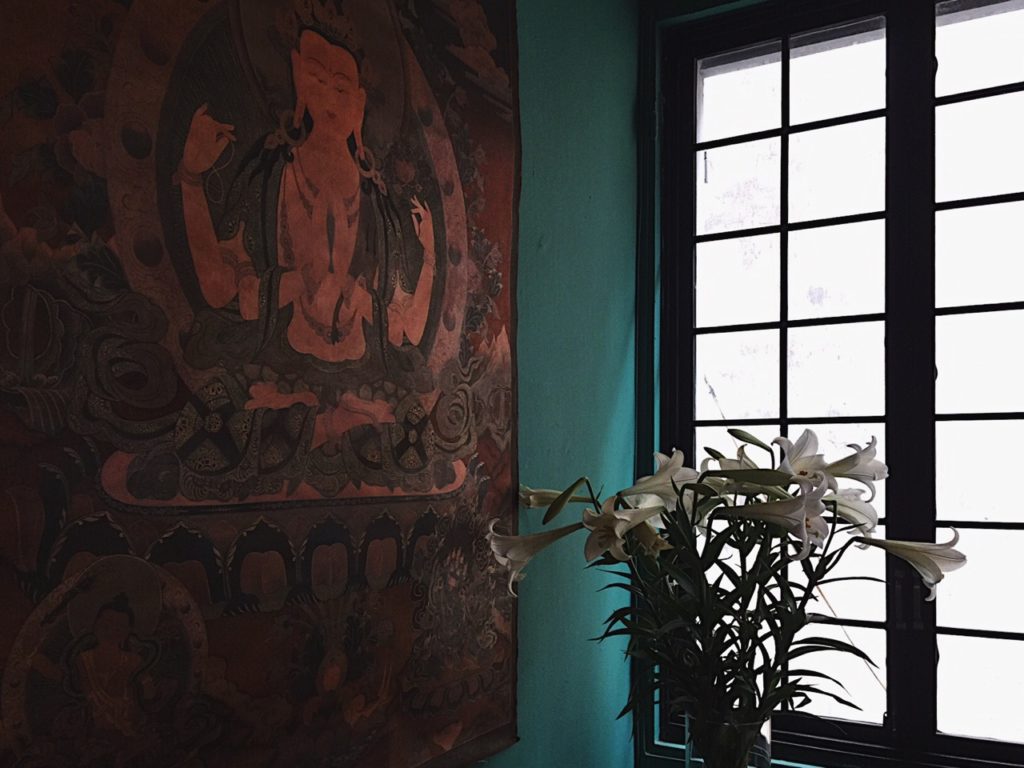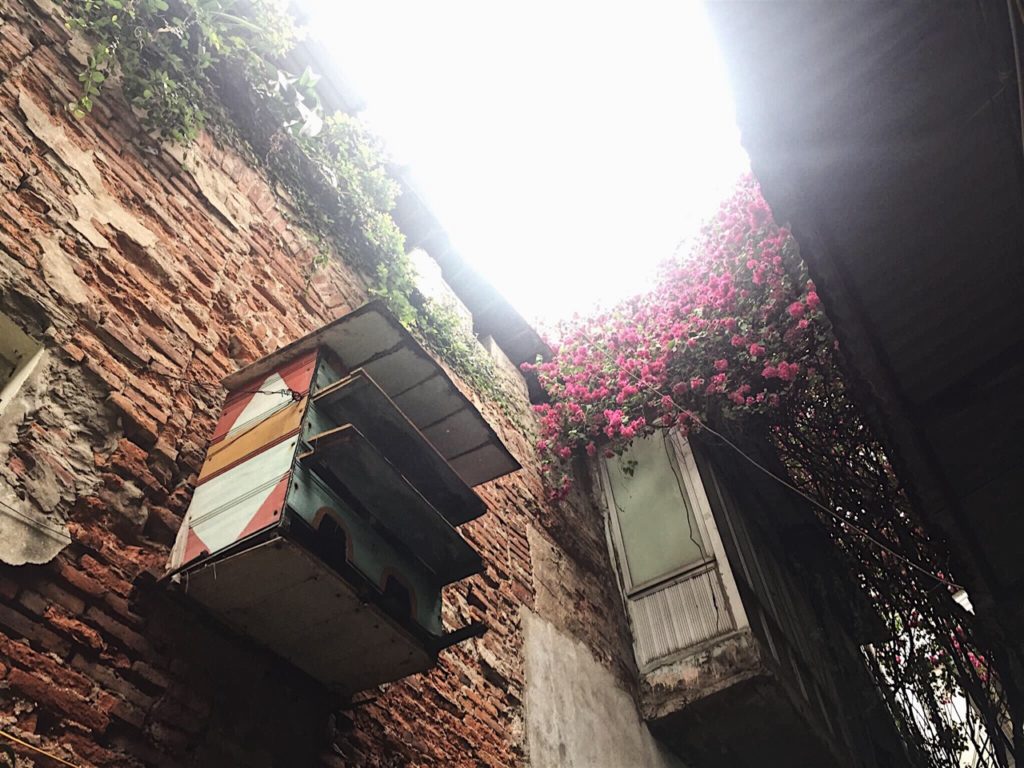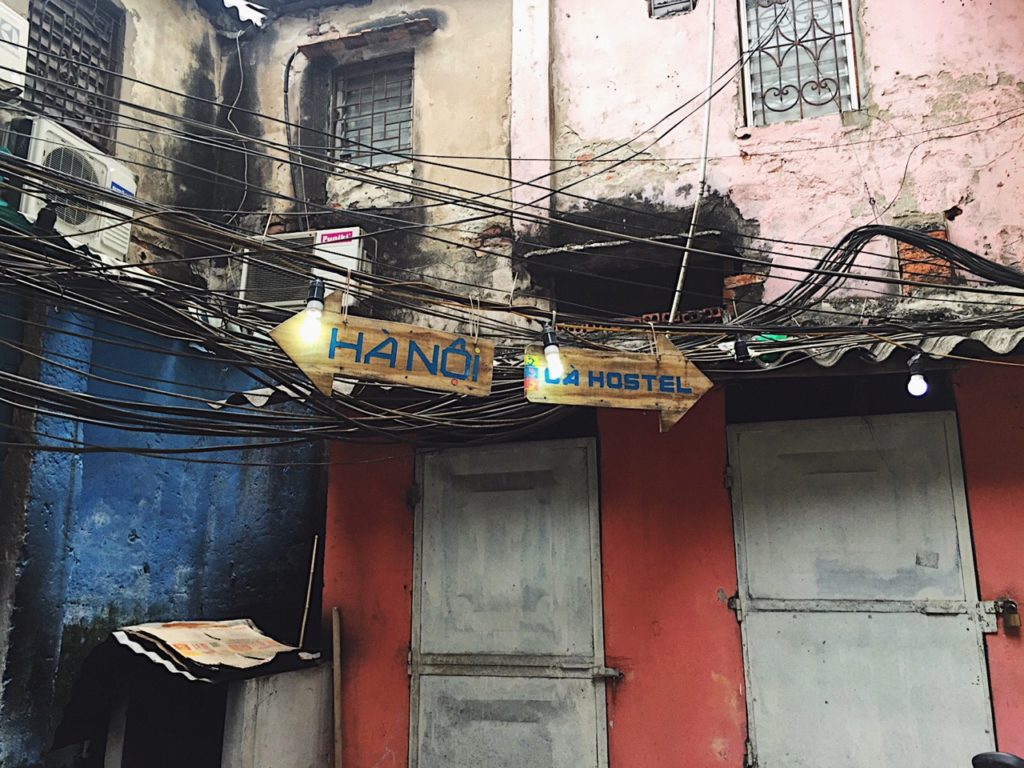 To who has been familiar with Southeast Asian architecture, it is fathomed that the religious buildings should situate within an outstanding space for convenient pilgrims' homecoming and sacred ritual conduct. 
In the Old Quarter, people show a simpler yet meaningful act to religion as many pagodas and temples are well-settled in the web alleys, still with primitive and respectful creations.
After rounding the handicraft stores in Hang Bac Street, the primary silver artistry trail of capital city, our guide will show you an ancient Buddhism pagoda in Hang Bac Street and follow up with her untold stories upon our resplendent culture and symbolic images that reflect specific parts of life materials.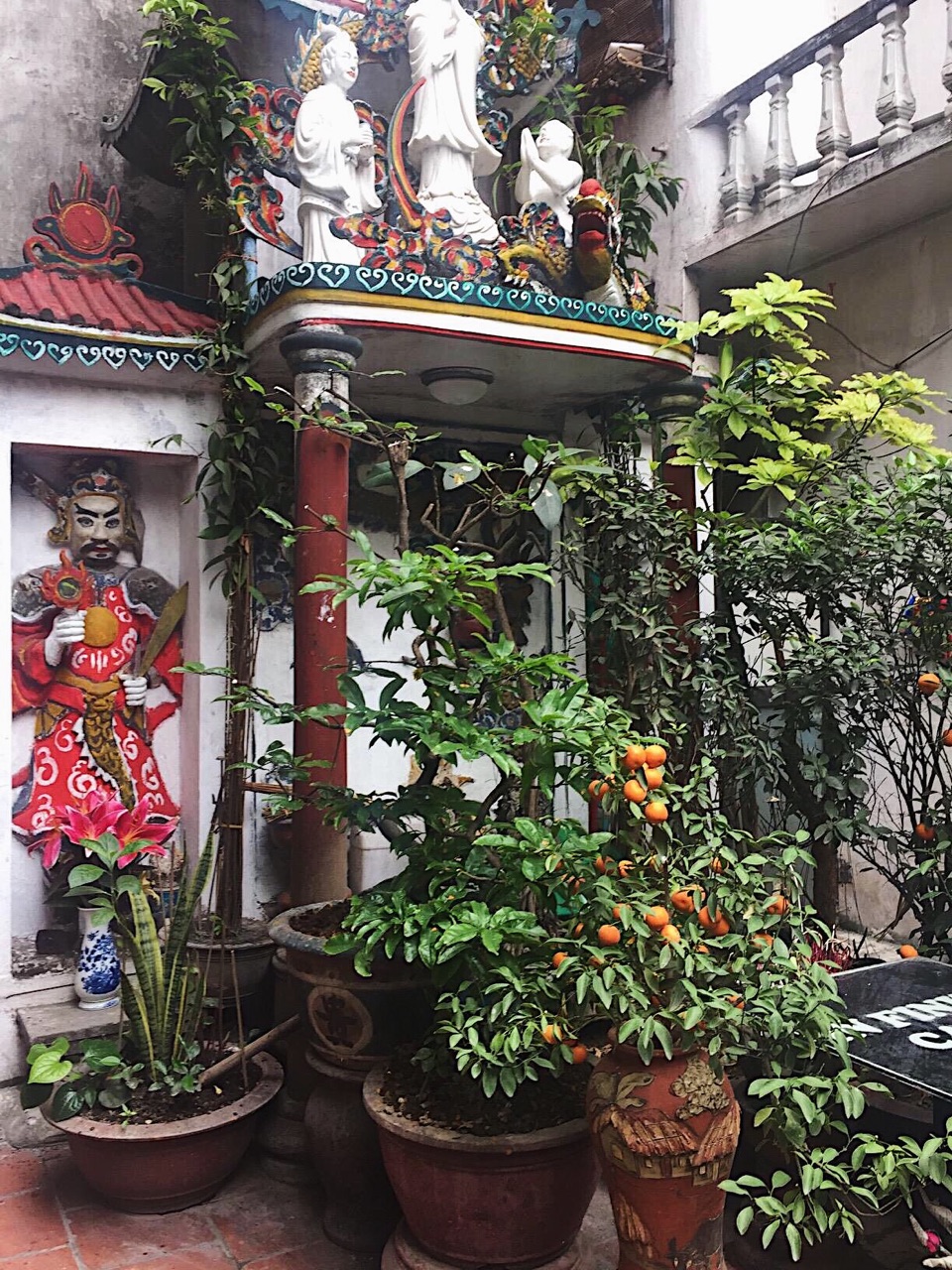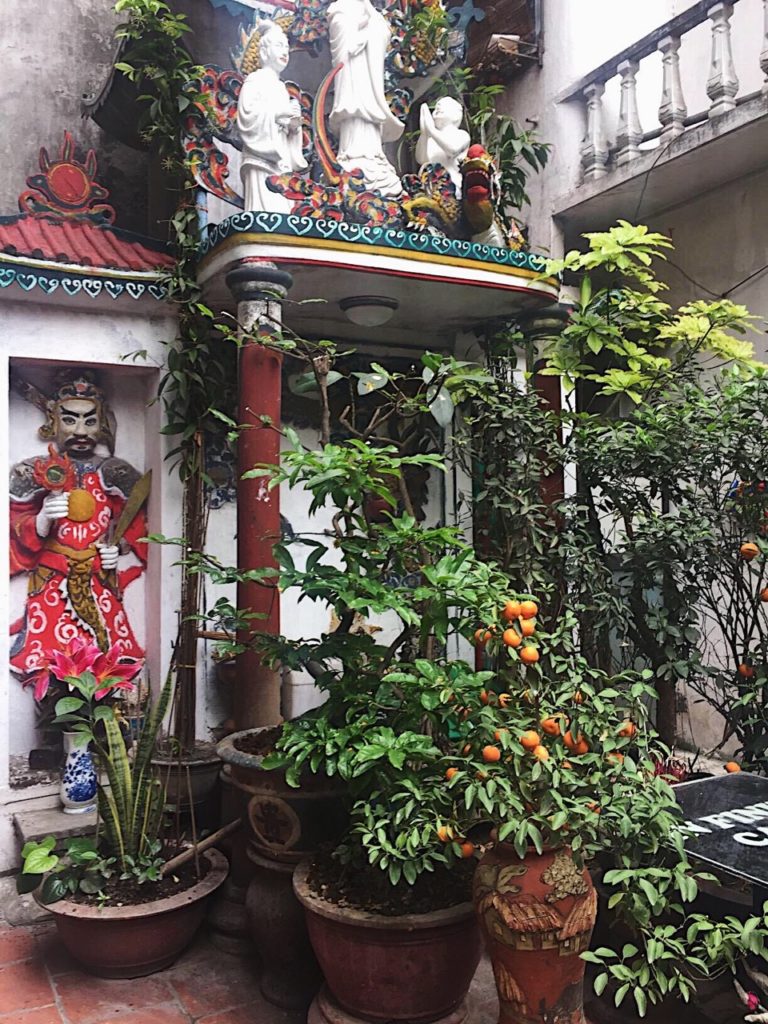 In Ta Hien – Luong Ngoc Quyen – Dao Duy Tu Streets, the best entertaining locations in Hanoi nowadays, the black stone aisles, the tiny compartments, food vendors and souvenir boutiques reappears under daylight, replacing the bursting dynamic nightlife amenities. Herein the Quang Lac Theatre, one of first and foremost artistic stages of Tonkin resides. The surroundings once were conjunction of three rivers, where locals boated to trade necessary goods, enjoy marvelous musical performance and stay over for proper meals.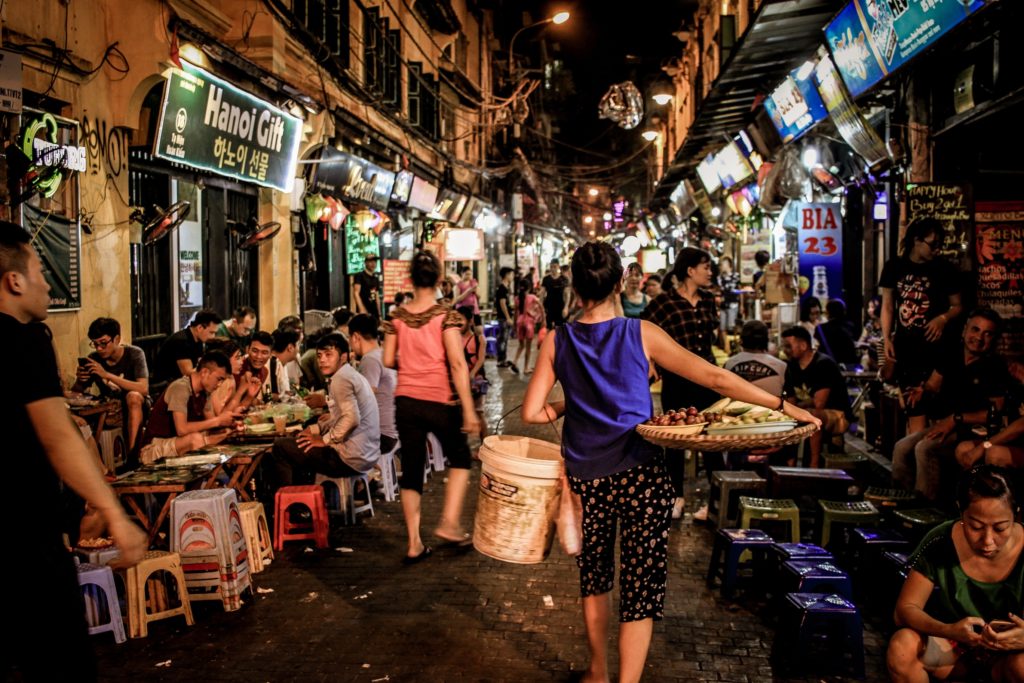 At the end, you will be the forever friend of Hanoi, who holds a magnificent piece of her ultimate secrets and inherits the most fascinating orbits from the Old Quarter, full of subtlety, tenderness and quiescence.
Book this special experience at yourtrip@sensasia.com.
By Le Doan