Add Thrills to your Hanoi Formula 1 Grand Prix 2020 Trip
Bizarre traffic with multiple lanes at chaotic rush hours, indeed Hanoi can rock anyone's driving skills. In 2020, the city is meeting your expectation to hold a racing real competition – the worldwide well-known Formula 1 Grand Prix round 3. Thrilling but perfect time for adventurers' April arrival!
Behind the firing roads, grab your chance to first-hand experience the culture throughout extra interesting travel activities that give your body the spine-tingling effects: food, culture, people, iconic sites as well as hidden charms.
HANOI THRILLING EXPERIENCES
PRE-EVENT
The D-day for race-lovers will be on April 3rd, 4th and 5th 2020. We recommend starting your Hanoi trip 2 days earlier than the events due to adjust to the city's vibe and not waste time wandering around the suburbs, where the race is held. Let's hit the Old Quarter and get a glimpse at local life!
Street food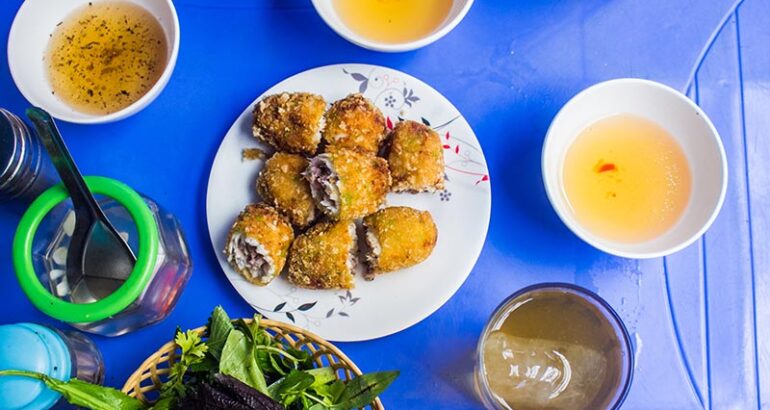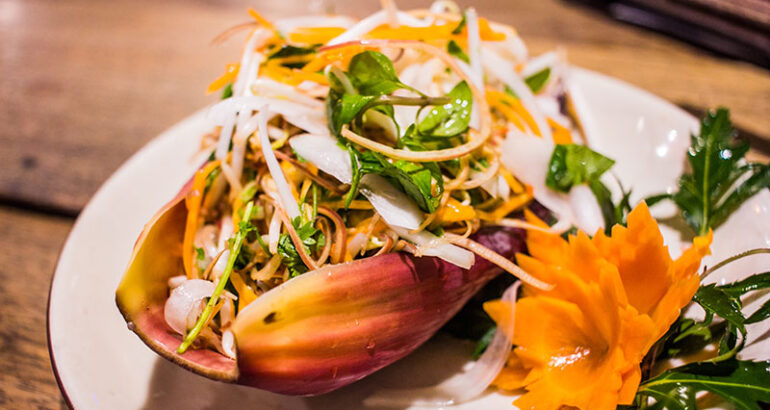 Banh mi, pho, bun cha 'Obama' – we suppose them too ordinary for F1. Let's take some extra risks (just kidding) at less-known places and real stomach-entertaining dishes.
We suggest a street food walk, hitting 36 ancient streets of Hanoi Old Quarter like a true pilgrim, tasting charming Northern flavors and delightful fusion food. Have you ever heard of banh cuon (steam rolled rice pancake), bun ca (fish noodles), nom (Hanoi style green papaya salad with beef jerky), pho cuon (pho rolls instead of pho with broth), che (Vietnamese sweet soup)? We got your back and will put everything you want on the list!
One special trail about the eat and walk combination is that each street in Hanoi does bring up a different story beyond its historical theme, for example, Hang Than Street as the first rail-track of Hanoi with most households making and selling traditional cakes for wedding occasion.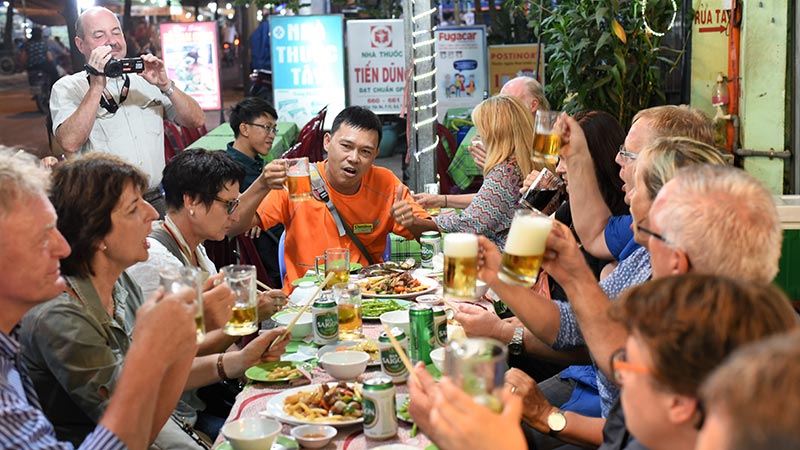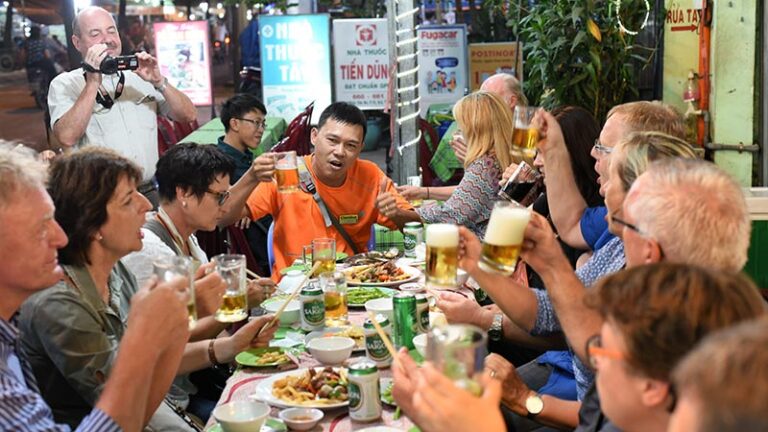 When in Hanoi, booze like a Hanoian. After dark, 'Nhau' (booze) combos are not a bad choice. The slight heat from local beer or fruity wine might be great elements to boost up your competitive spirit. Don't worry if you will get bored, side dishes for the drinks are as good as the street food, with decent portion matching different rounds.
Motorbike ride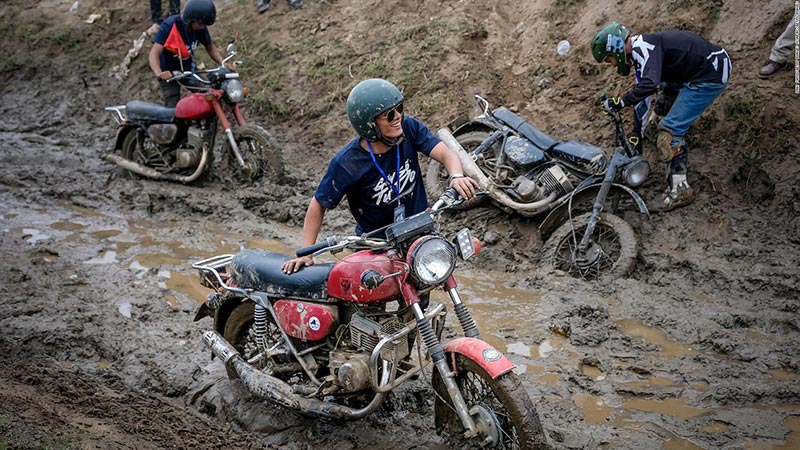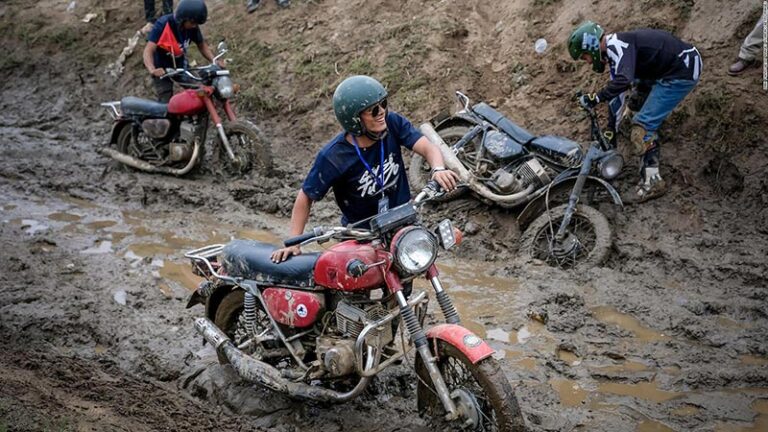 "Am I a racer?" Maybe not. "May I ride?" Definitely yes, especially when you are in Hanoi. 
We have exciting types of motorbike to take you around like a boss: Vespa, Minsk, Simson – retro vehicles with high-quality formations and unforgettable experiences. Nothing beats an afternoon behind the brakes, letting your hair down and heading to sunset, crossing the maze of Hanoi's tiny alleys and chaotic roads. You will not speed up like F1 challengers, but with a motorbike tour you would partly know how they face their fear, plus joy with the ground adventure.
Outdoor activities
If you are a bit fed up with driving theme and just long for leisure moments, enjoy an engaging seat on top of the Zeep or city bus overlooking 360° view of Hanoi city. The sunset would be the same, with stronger wind breezing over your face, brilliant sunlight tanning over your skin but no wild wheel or brake tension as driving by yourself.
One guilty pleasure for morning-birds and afternoon-wanderers, we urge you to try trendiest and latest forms of fun: Urban trek (on foot or by cycling) around uncharted paths to indulge in mesmerizing greens of the countryside and meet up with lovely villagers. Here you will walk up along the rustic tracks of Hanoi's historical symbol – the famous Long Bien Bridge, then follow a "secret gate" towards Hanoi from the other sides and have a day of your own thrill!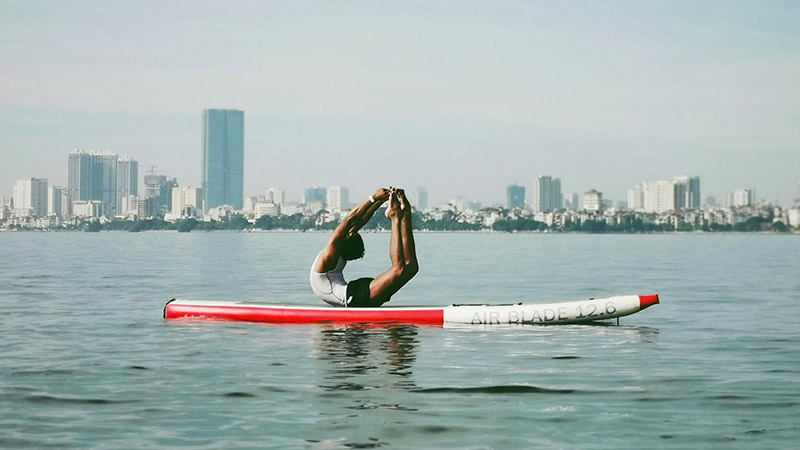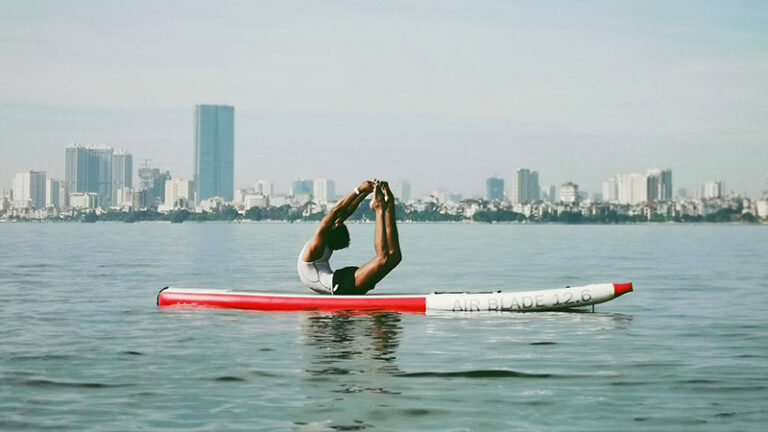 In case the concrete roads cannot fill up your cup of tea, go for West Lake stand-up paddle in the afternoon, around 3 to 6 P.M to cool down your craving for the waves. Do not underestimate these calm and cool water of the West Lake, how you learn to balance yourself, to control your devices in a straight position while holding onto nothing that matters. Many Hanoians humorously call West Lake as "the pool of sadness" because its shore length is about 20 km so people would get tired of completing a West Lake round (casually by bicycle, motorbike or tuk-tuk, sometimes running) before diving in their sorrows, which also makes this destination a much interesting option for private and less-crowded journeys.
Extensive journey
Making all the way to Vietnam, many surely have more than one day to spare. Besides the heart-fell racing roads, the off-road circuit of Northern areas is on top from our travelers' choice. Within 2 days and 1 night, you can delve into the most gorgeous mountains of Vietnam, stretching hundred kilometers from North to West, Mai Chau, Phu Yen, Son La, Hoa Binh, Sapa, Ha Giang,  Dong Van. Here in April, the weather lingers dramatically between spring and winter. Therefore, visitors can ride along the scenic views of sleepy greens, misty rice fields as well as rustic countryside villages, where Muong or Thai people live, then spend valuable detox time away from busy life and technology bugs.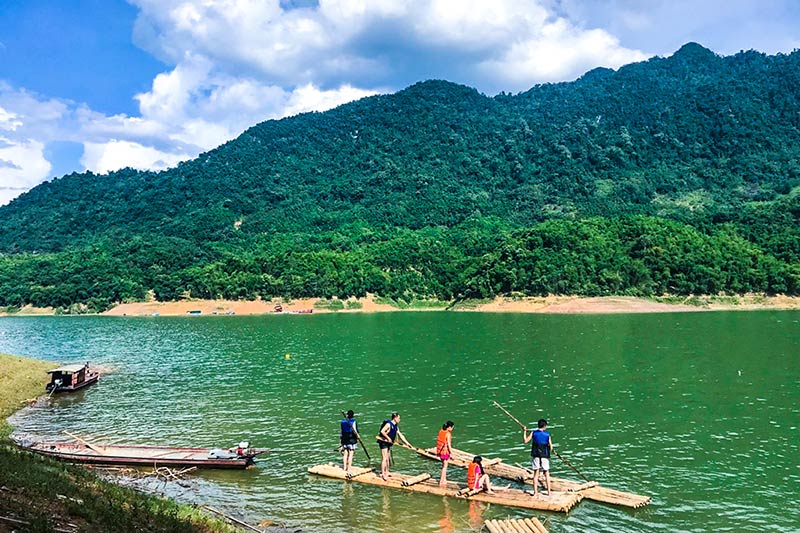 Some might say Northern Vietnam too gloomy, we insist not! How an early-morning trek in the dewy hill of Ta Van, an evening campfire gathering in Sapa Town boring without decent try? How a half-day rock-climbing at toughest cliff of Hoang Su Phi, a paddle bamboo-rafting race by Mai Chau's stream, a chilling swim between outdoor infinity pool in Pu Luong unattractive?  Being in Northern Vietnam means get a taste of Vietnam nature loops and minor-group culture identities.
POST-EVENT
There are 2 basic options for F1 post-event: To stay in Hanoi or its surroundings for iconic champ rewards or to blow up the Grand Loop Southeast Asia's canon.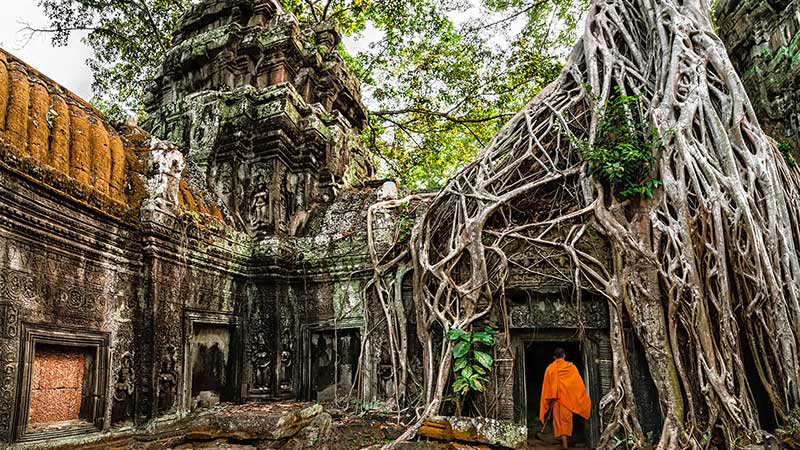 Leisure time
"What is the best way to relax in Vietnam?"
That's one of the most solid questions from our F1 inquiry set. After all the thrills before Grand Prix, we suppose it would be the outland element: a little bit of salty and new-season wind cruising around Halong Bay, extra miles of floating trip on sampan along Ninh Binh's 9 underwater caves or fishing and drinking like local fisherman in Tam Giang Lagoon (Hue). These places are where you can really let your hair down, slower daily mood then take a deep breath into the nature marvels without much tension but a pleasant thrill.
Outer Vietnam adventure
Before heading back to your home, we have one minor note for whom it may concern: Vietnam is one center knot in the Southeast Asian Golden Triangle Thailand – Laos – Vietnam, plus, even closer to Cambodia. Settle in Vietnam first, you can definitely further your days travelling all other destinations with ease. A cruise setting sail from Ho Chi Minh City (Southern Vietnam) to ancient Siem Reap (Cambodia) with fully-loaded Tomb Rider experience – discovering temple ruins and primitive jungles or few-hour flight from Hanoi to Laos – challenging Mekong River and epic waterfalls by kayak or zipline might be beyond memorable!
F1 GRAND PRIX ESSENTIALS
RACING INFO
Location: 30km from Noi Bai International Airport and 15km from Hanoi Old Quarter
| | | |
| --- | --- | --- |
| Ticket category | Price | Seat type |
|  General Admissions |  700,000 VND (~USD $30) |  No seat provided |
|  Grandstand |  1,560,000 VND (~USD $70) |  In the stands |
|  Hospitality |  19,740,000 VND (~USD $860) |  Nice view, high-quality service |

Schedule

Hanoi, Vietnam will be the host for F1 Grand Prix 2020, round 3
| Round | Race | Date |
| --- | --- | --- |
|  1 |  Australia Grand Prix |  Mar 13-15, 2020 |
|  2 |  Bahrain Grand Prix |  Mar 20-22, 2020 |
|  3 |  Vietnam Grand Prix |  Apr 3-5, 2020 |
|  4 |  China Grand Prix |  Apr 17-19, 2020 |
|  5  |  Germany Grand Prix |  May 1-3, 2020 |
 Date: Friday, Saturday and Sunday – 3rd, 4th and 5th April 2020
Address: My Dinh Stadium in Hanoi – 30km from Noi Bai International Airport and 15km from Hanoi Old Quarter
Teams: Mercedes, Ferrari, Red Bull, Renault, Haas, McLaren, Racing Point, Alfa Romeo, Toro Rosso, Williams
Routes: 55 laps – 306,075 km distance to find out the winner
F1 HANOI TRAVEL GUIDE
Prepare your VISA 3 – 4 months in advance
Before traveling to Vietnam for the Formula 1 in Hanoi, make sure that your passport must be valid for six months beyond your travel dates to Vietnam and you must have at least one blank visa page.
There are 4 popular travel visa types: 1-month single entry, 1-month multiple entries, 3-month single entry, and 3-month multiple entries. The exemption of visa entry to Vietnam (ranging from 14 to 30 days) allows visitors from foreign countries to apply for a tourist visa either in person at a Vietnamese embassy/ consulate or online through Vietnam's new E-visa system.
If you are unable to reach a Vietnamese embassy/consulate or have any difficulties regarding visa matters, Sens Asia Travel also supports in providing guests with Letter of Approval before travelling.
Book your flight and hotel 1 – 2 months in advance
The second thing in to-do list for the Grand Prix Hanoi 2020 is to book your trip. Luckily, the race is held right at Hanoi capital city, which is also the transport hub in Northern Vietnam. Noi Bai International Airport serves an extensive selection of airlines from the mid-tier such as Air Asia, Emirates to high-end flight operators like Singapore Airlines.
Since April is high tourism season in Vietnam, you may want to book your accommodation at least a month in advance in case all hotels are overbooked. Since My Dinh Sports Complex is far from the city centre (about 10 kilometers), we recommend that you book a hotel room in Hoan Kiem District, near the Old Quarter. By that way, it will be easier for you to travel around and look for eateries.
For detailed services, please reach out to us via yourtrip@sensasia.com or send and inquiry at www.sensasia.com!
OFFICIAL PRESS RELEASE
In early October 2018, the International Automobile Federation's (FIA) director Charlie Whiting decided that Vietnam, together with Monaco, Singapore, and Azerbaijan, will host the F1 Race in 2020. It is a part of Formula 1's long-term strategy to reach new audiences around the globe.
In Hanoi, the race will take place at My Dinh Sports Complex in Nam Tu Liem District. At first, the race was proposed to organize around Hoan Kiem Lake area, however, due to traffic issues, Hanoi's authorities decided to move the race to My Dinh.
The total area of My Dinh Sports Complex is 800,000 meters square, which can seat 40,192 people. The race track in Hanoi has a length of 5,565 meters long and the design by a German company, promising to bring both racers and fans unforgettable performances.
Source: FIA
By Le Doan, updated October 2019