Ho Chi Minh City is considered to be unique in its own senses, so busy, fascinating and overwhelming at times, even for locals. Perhaps weekend in Saigon has become a kind of luxury, a collection of precious moments to be savored, the perfect time to let your hair down. 
Let's see if these six different ways can make the most of your two days in town!
SATURDAY
MORNING: THE DAY-STARTERS (BREAKFAST – BAC XIU – NGUYEN HUE STREET)
The first step to become a local is to eat like one. Start your day off early with a classic Saigon breakfast, with numerous choices up for grabs, such as: pho, hu tieu, bun bo, banh canh or banh mi. Most importantly, don't forget a cup of Saigon signature iced coffee. Go old school and classic, sit on a plastic stool on the sidewalk and listen to the sound of Saigon coming to life whilst enjoying your "bac xiu" (milk coffee).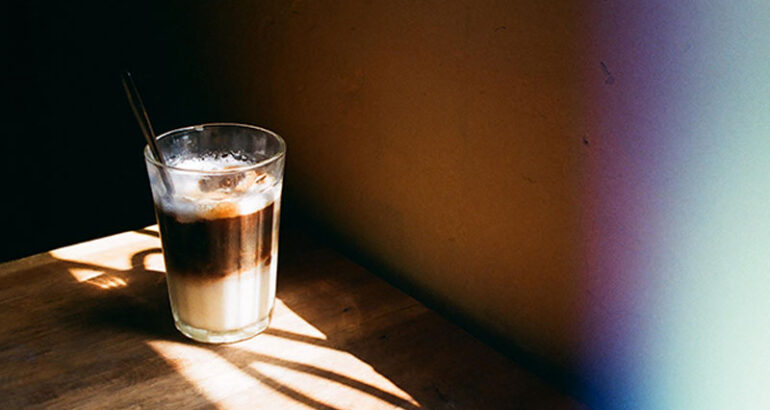 At 8.00 AM, hop on a vintage Vespa, embrace the hustle and bustle of Saigon and make your way through the city's must-see destinations. Breathe in the feel of the weekend, the complete contrast to the week days. Streets are still crowded, bikes and cars are still honking, but it's not the frustration of getting to work on time, but rather the excitement of going on coffee dates with friends or walking the street of Nguyen Hue with family in leisure.
Make sure you visit The Reunification Palace, the former residence of the President of South Vietnam. You can visit the "War Room" from where the South Vietnamese forces were controlled, and where the North Vietnamese army finally took control in the Fall of Saigon on April 30, 1975. Then, head to the central square where you will see all Saigon iconic buildings. Built between 1877 and 1883, Saigon's Neo-Romanesque Notre Dame Cathedral is a center of Catholicism in modern Vietnam, and one of the city's major landmarks. Saigon Post Office, a classic French colonial structure, is also a must-go. It's still a functioning post office today and features huge ceilings, a giant portrait of Uncle Ho, and many beautiful details.
AFTERNOON: FOODIE ADVENTURE (STREET FOOD + FUSION DISHES)
After a long morning of sightseeing, enjoy your lunch and dive into the pool that is the full taste of Saigon with various fusion dishes at a local restaurant. The menu maybe long and all captivating, but note down some of the quintessential choices that have shaped the pronounced reputation of Southern Vietnam cuisine: Banh Xeo (sizzling cake), Goi cuon (spring roll), fresh seafood cook creatively: grilled, steamed, fried, satay, etc.
Our favourite restaurants:
The Chopsticks Saigon Restaurant – 216/4 Dien Bien Phu Street, Ward 7, District 3
Indochine Saigon Restaurant – 26 Truong Dinh Street, Ward 6, District 3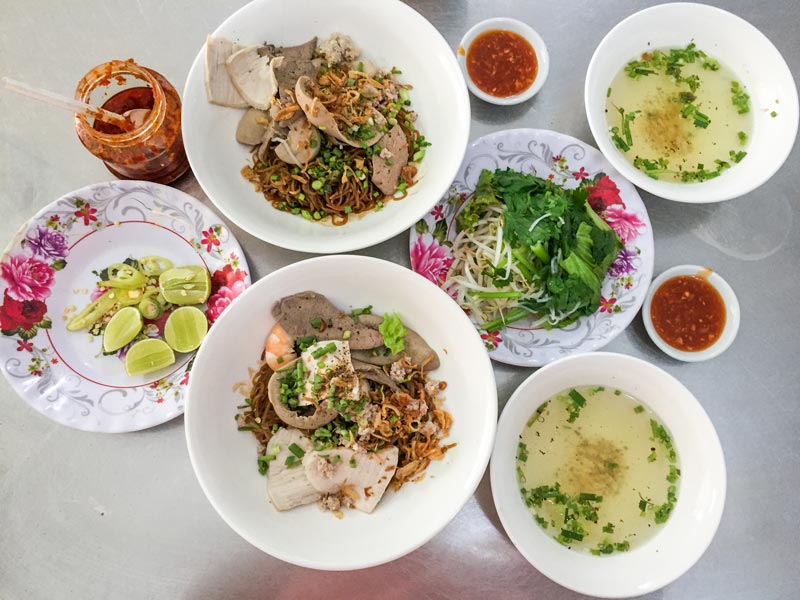 Saigon is known for its sensitive weather, sunny for one minute and switching to pouring rain right away. Early afternoons in the city tend to be hot, so no, you likely will not find anyone basking in the sun. For the afternoon, hide away from the heat and find comfort while marveling at the historical significance of exhibits at the Ho Chi Minh Museum.
By mid-afternoon, feel the bustling atmosphere and visit Ben Thanh Market – the most famous market in all of Vietnam – and you will find just about everything from clothes, souvenir to dried food. And if you're in the mood for an afternoon snack, Ben Thanh Market is the perfect destination. One thing to note for shopaholics: though it's tempting to go on a shopping spree with all the attractive merchandise, make sure you bargain for everything. Not only is it necessary, it's also somewhat of a cultural feature in Vietnam. "Haggle like a local".
EVENING: LIGHTS ON – BUZZ OFF (COCKTAIL + CITY HIGHLIGHTS)
As sunshine starts to switch place with the night, watch the sunset while sipping drinks from the rooftop bar of Caravelle Hotel, a 5-star hotel with a long history of playing an iconic role in the Vietnam War. Fun fact: did you know that this hotel was formerly home to the Australian Embassy, the New Zealand Embassy, and the Saigon bureaus of NBC, ABC CBS?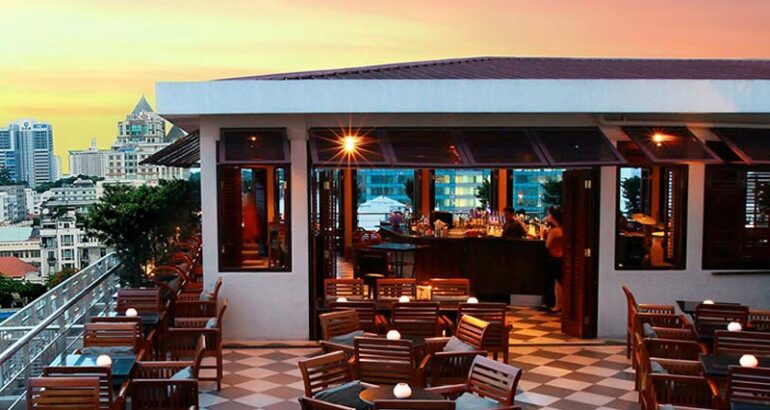 SUNDAY
MORNING: A WALK OF CULTURE (ICONIC DESTINATIONS – CITY MARKET)
Chao buoi sang! Wear your good shoes and some light clothes because it's going to be an explorative day. After a light breakfast at the hotel, make your way to Cholon (Cho Lon) – Saigon's old Chinatown and see a different side of the city. Cholon used to be a city of its own until it merged with Saigon in early 20th century. Now, even though many of the original Chinese are gone, their heritage remains and influences people's way of life here.  Binh Tay Market, temples and pagodas around the area
It's Sunday, which means it's the locals' weekly shopping time.
AFTERNOON: SHOPPING HUB (LOCAL SHOPS + TRENDY CAFE)
Saigon is loved by its unique use of the most unseemly spaces. Old apartment buildings adapt with time and become popular shopping hubs or in this case, the beautifully Instagrammable apartment building on 42 Nguyen Hue street. Enjoy a cup of coffee with a view of Nguyen Hue walking square in one of the shops.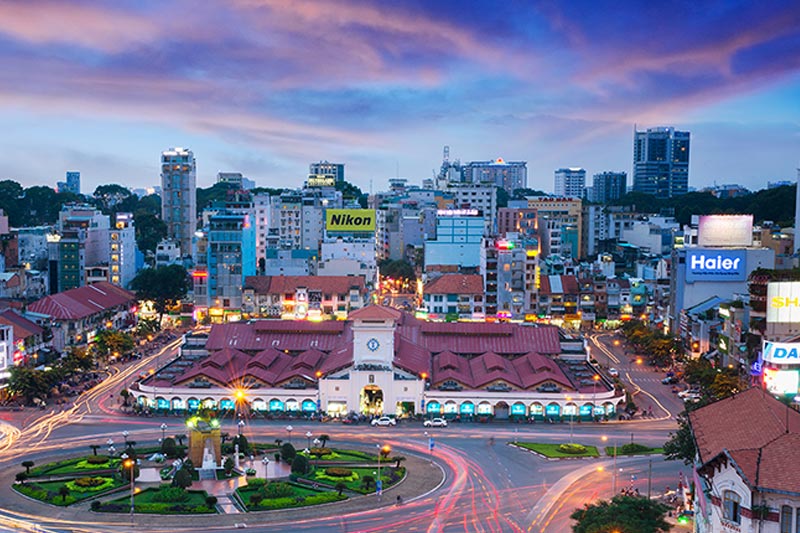 EVENING: FAREWELL DINNER (SPECIAL THEME DINNER + SHOW PERFORMANCE)
At Saigon Opera House, sit back and experience the Vietnamese culture at its finest mixed with stunning athleticism and acrobatics, imaginative visual setting, scenic lighting design and live music echoing the work songs of southern Vietnam, all combined in a hour-long performance, the A O Show.
Let's take things slow with a special dinner tonight at Noir: Dining in the Dark. Take away your sight senses, and experience a culinary journey through taste, smell, touch and sound.
For the tailor-made tour you have always dreamt of, contact us now!