Vietnam Among 20 Favorite Countries: Condé Nast Traveler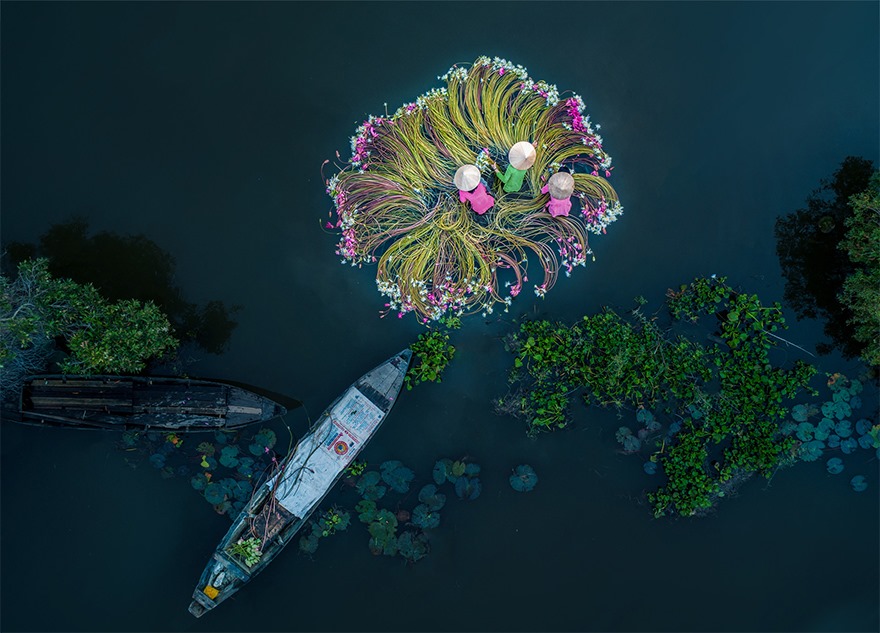 In 2019, Vietnam ranks 10th among 20 most favorite countries compiled by Condé Nast Traveler – a luxury and lifestyle travel magazine.
This result is based on their annual Readers' Choice Awards survey, in which the travel magazine asked readers to rate their favorite countries across the globe, and eventually attracted a record 600,000 votes in overall.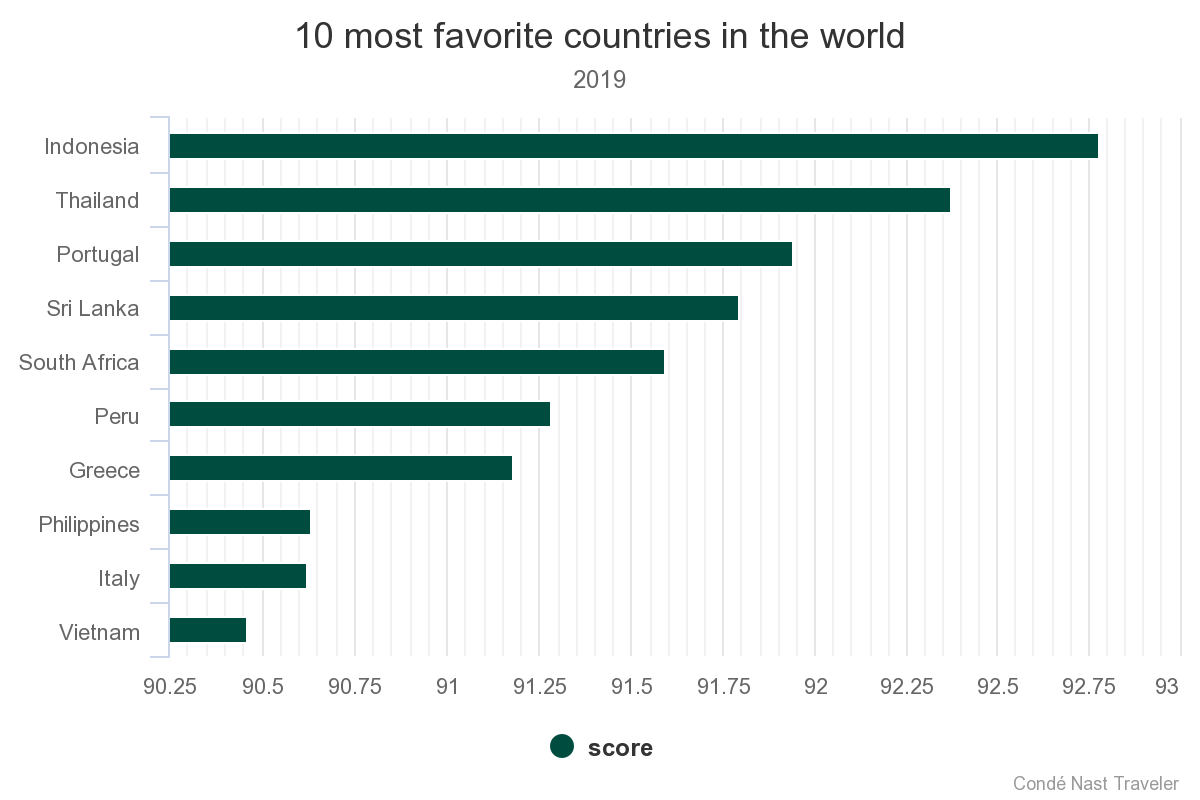 Vietnam scored 90.46 percent to rank behind Southeast Asian neighbors such as Indonesia (1st) with 92.78, Thailand (2nd) with 92.37 and the Philippines (9th) with 90.63 percent.
Portugal came in third on the list. Sri Lanka and South Africa rounded out the top five, with Peru, Greece and Italy making up the top 10.
Indonesia, home to Bali, made a big jump from 13th last year to top the ranking. Cambodia was at 19th with a score of 89.03 percent.
Vietnam has appeared among the world's most favorite destinations as the country is the only Southeast Asian country among the world's 10 fastest growing travel destinations, according to a UN report released last month.
Meanwhile, the latest World Travel Awards has also chosen the country as "Asia's Leading Culinary Destination" reaffirming the growing reputation of Vietnam's unique food culture.

In the biennial Travel and Tourism Competitiveness report by the World Economic Forum, Vietnam's tourism competitiveness ranking has improved to 63rd out of 140 countries and territories in 2019, jumping four places from 67th in 2017.

Earlier this year, the Asia Pacific Visitor Forecasts 2019-2023 report by the Pacific Asia Travel Association (PATA) said Vietnam would lead Asia-Pacific destinations in terms of average annual growth over the next five years.

The number of international visitors to the country has risen consistently for the last three years, soaring from 10 million in 2016 to 15.6 million in 2018, statistics by the Vietnam National Administration of Tourism showed. In the first nine months of this year 12.9 million foreigners came to Vietnam, up 10.8%.
Good signs for Vietnam travel in the upcoming millennium!