Ho Chi Minh City (Saigon) Opens Smart Tourist Information Stations

Two smart Ho Chi Minh tourist information stations have been in operation in Bach Dang Park and 23 Park.
The stations, named as Visitor Information and Support Center (VISC), operate from 8 am to 9 pm in every day. Each station is in 55 sq meters, designed in open space, and equipped with modern technology to serve the searching demand of the tourists.
There are two free touch screens for tourists, which are internet connected to help tourists to seek tourism information, roads, vehicles and destinations in the city. Besides, the stations have staff to directly provide full information and support.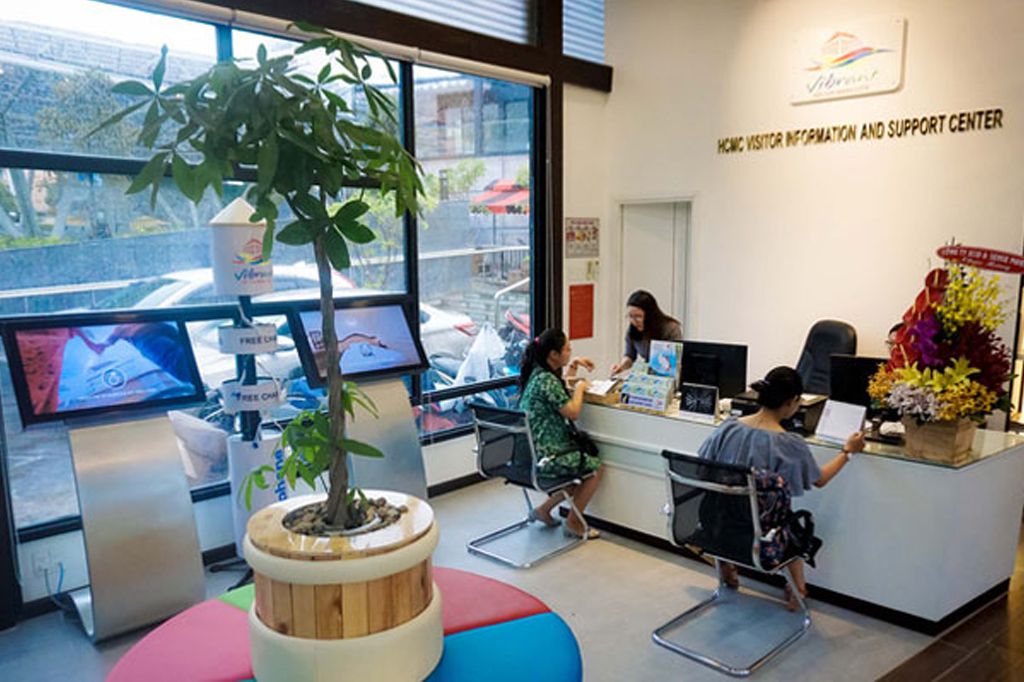 To assist tourists better, the local authority is planning to co-ordinate with students and pensioners who are good at foreign language to work at the stations.
Moreover, tourists can refer documents in the stations such as handbook, map, and code of conduct in English, Japanese, Russian and Chinese.
Director of the Ho Chi Minh Tourism Promotion Agency Le Truong Hien Hoa said that the center will collect feedback from the tourists to improve the service quality. He is also considering the ability of implementing the model in Tan Son Nhat International Airport, War Remnants Museum, Reunification Palace and in some Vietnam travel companies.