Bangkok: HG Holdings Celebrates 20 Years of Excellence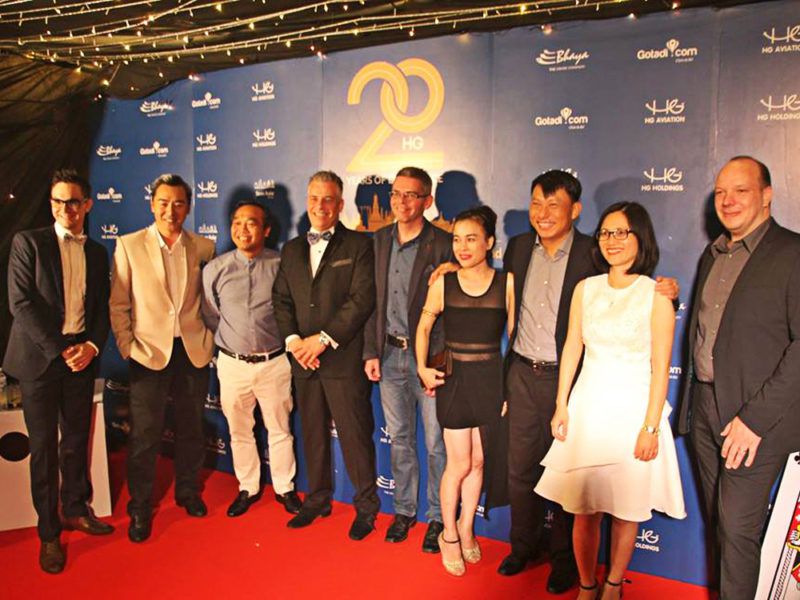 HG Holdings, the parent company of Sens Asia  Travel and Bhaya Group have organized a massive 3-day celebration in Rembrandt Hotel and Towers and Shanghai Mansion Hotel in Bangkok to celebrate its 20 year anniversary on September 9. Within the event, Bhaya Cruise Group and Sens Asia celebrated their ten year and one year birthday, respectively.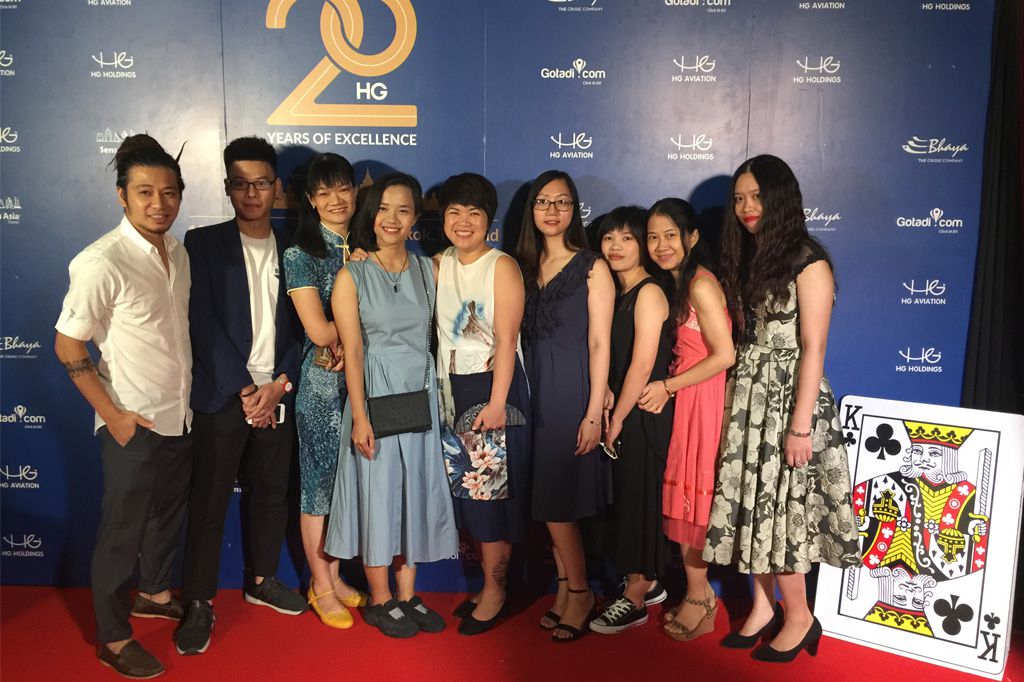 Sens Asia Travel team
The party began with 90's Retro theme, indicating 1997 – the establishment time of HG Holdings. Then, with talent contest among its subsidiaries, the atmosphere became vibrant, which showed off the dynamic and brilliant staffs of the group.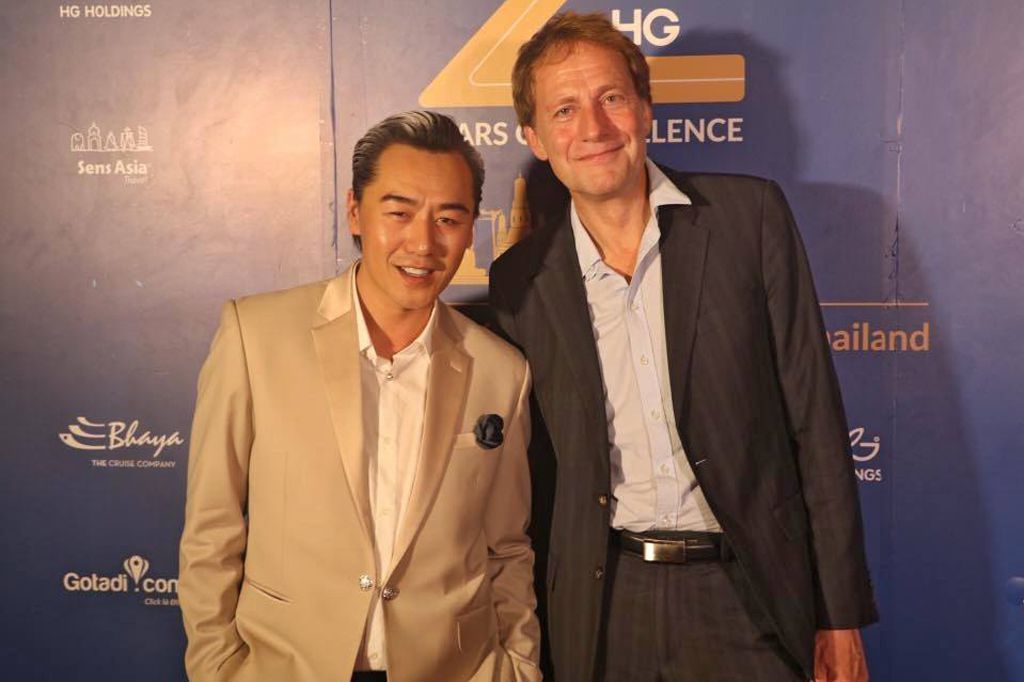 Mr Linh Le, Group MD of HG Holdings is on the left
"It was so great to recognize both past and present staff at our HG20 event in Bangkok, we are truly energized for the future now," said Mr Linh Le, Group MD of HG Holdings.
After 20 years of development, HG Holdings has led in its four businesses such as tourism, aviation, cruises, and hospitality. Its prestigious brand names are ASIA DMC, Bhaya Group, Gotadi.com, HG Aviation, and Sens Asia Travel.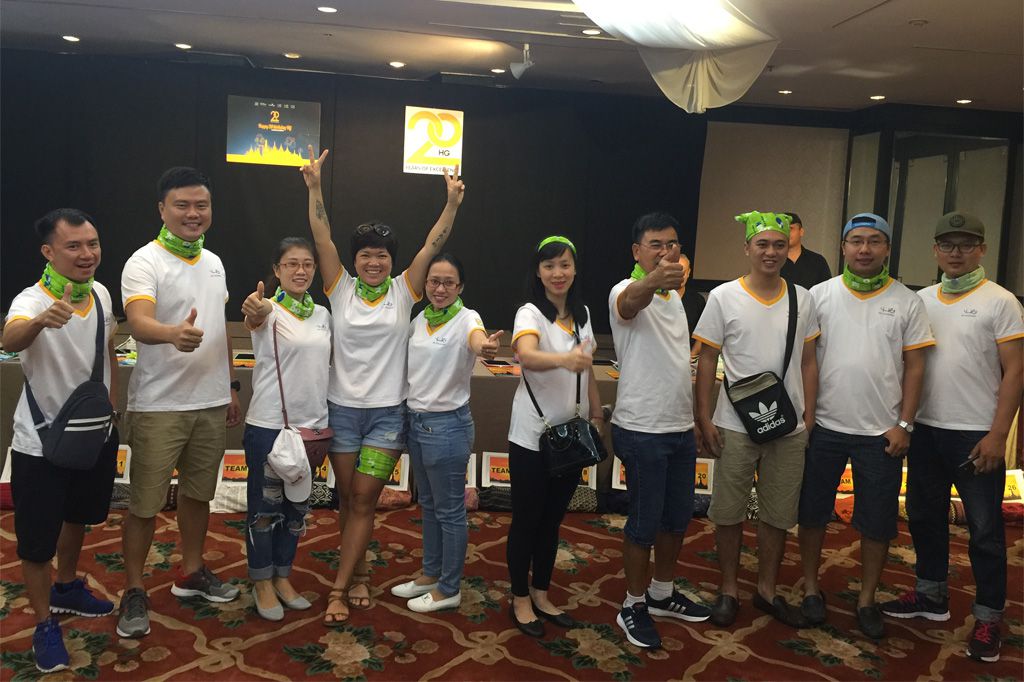 Team building
From a travel company in a small office in Hanoi, nowadays, the group has spread out across the world with 8 branch offices across Asia and many worldwide representatives to serve up to 200,000 clients annually. HG Holdings is known as one of the strongest brand name in hospitality in Indochina.
Within this event, Sens Asia Travel, is recognized as one of six sustainable tour operators and travel agents in Vietnam by Travelife.
Currently, Sens Asia is operating tailor-made tour packages and small group tours across 11 Asian destinations.

Warning: Invalid argument supplied for foreach() in /var/www/html/sensasia.com/public_html/wp-content/themes/sensasia/single.php on line 40