E-waste Collection in Hanoi – Sens Asia Green Summer Initiative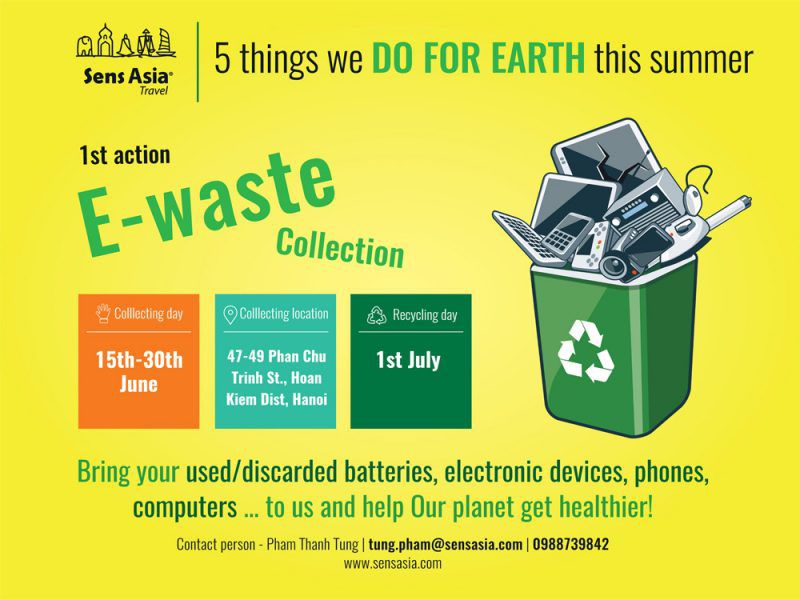 All of us have one thing in common, this beautiful place we call Earth. Our Home. Unfortunately, our planet is being suffocated by our insatiable appetite for newer and better things that result in higher levels of pollution than ever before.
At Sens Asia Travel we recognize that each one of us can have an impact. Therefore we are launching a campaign "5 Things We Do for Earth this summer" – Five Actions with One Aim, which is to reduce our footprint in the world. This campaign also emphasizes our effort to strengthen our commitment as we join Travelife.
E-waste collection in Hanoi will be the very first action in a series of 5 green actions from Sens Asia Travel team this summer!
WHAT CONSTITUTES AS ELECTRONIC WASTE OR E-WASTE?
Electronic waste or E-waste refers to any old electronic devices that are either broken or discarded. We all have them in our homes and offices. It has become second nature to replace them as their life-cycle ends or a newer better product comes on the market.
HOW YOUR DISCARDED ELECTRONIC PIECES END UP KILLING THE EARTH?
In our daily lives, when an AA battery is out of order, most of us will immediately throw it into the bin and its next destination would be the landfills. In some cases, electronic devices are dismantled and usable parts recycled, while the remaining components are usually burnt or dumped. What we don't always realize is that a lot of these devices contain substances that are very harmful to the environment such as lead, cadmium, brominated flame retardants. Consequently, toxic chemicals in electronic products can absorb into the land finding its way into our waterways or food chain or release into the atmosphere impacting the environment.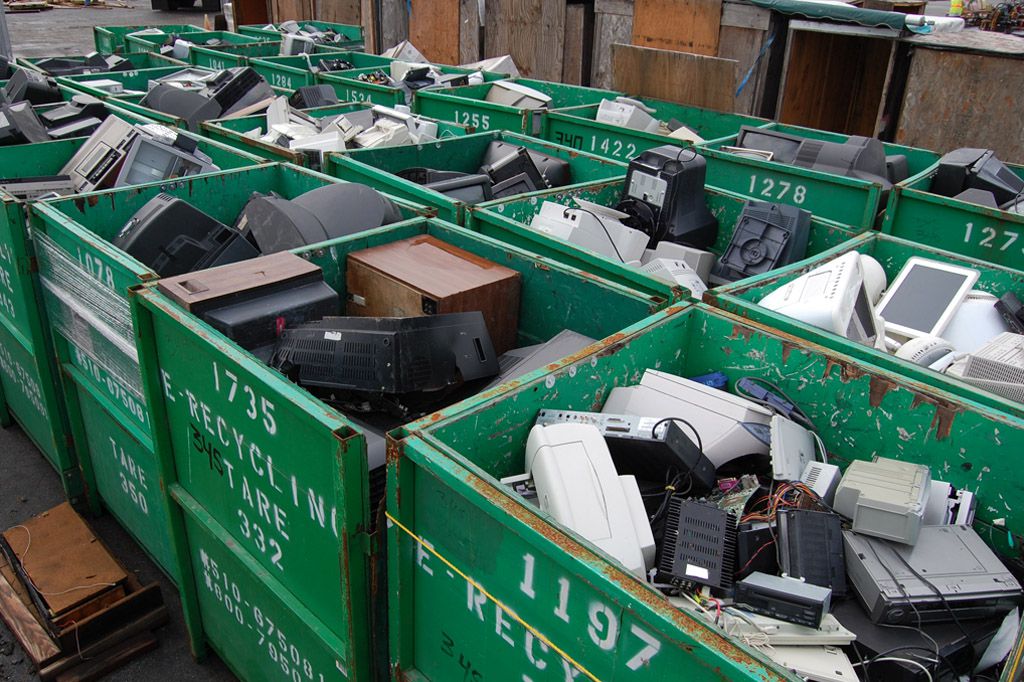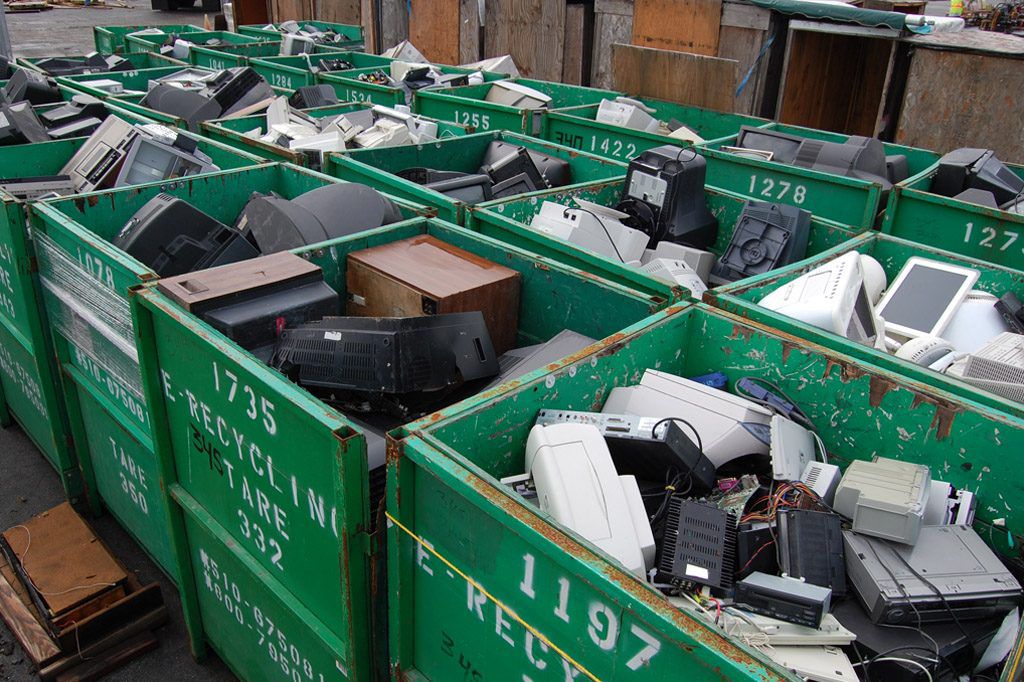 WHY WE PIONEER E-WASTE COLLECTION IN HANOI
In the past decade, the exponential growth of information technology has imposed a significant risk to the health of our planet as the disposal of electronic equipment increased. According to the General Statistics Office Vietnam, Hanoi is expected to discard 161,000 TVs, 97,000 PCs, 178,000 refrigerators, 136,000 washing machines and 97,000 air conditioners by 2020.
So what Sens Asia Travel would like to do is to help you make the Earth healthier by collecting as much E-waste as we can and dropping it off to recycling facilities in Hanoi. As stated by our Managing Director, Ms. Linh Bui:
Our aim is not only to reduce E-waste this summer but also to have a long-lasting impact. Ongoing campaigns help raise awareness of the risks posed by incorrectly disposing of E-waste.
HOW YOU CAN CONTRIBUTE
Bring your used/discarded battery, electric devices, phone, and computers to us and we will arrange for the correct disposal. Electronic devices will be dismantled and disposed of by professionals thereby ensuring none of it finds its way back into the ecosystem.
The collecting period: 15th – 30th June
Collecting location: 47-49 Phan Chu Trinh St, Hoan Kiem Dist, Hanoi
Recycle location: People's Committee of Quan Thanh Ward, 12-14 Phan Dinh Phung St, Ba Dinh Dist, Hanoi
Contact point: Mr. Pham Thanh Tung, tung.pham@sensasia.com, 0988739842
In case, you can not join us this time. You can always drop off your discarded electronic devices at five permanent collection points in Hanoi include:
Culture Center of Nghia Tan Ward – Opposite of 45 Nghia Tan Street, Nghia Tan Ward, Cau Giay District, Ha Noi.
Culture Center of Yen Hoa Ward – 288 Trung Kinh Street, Yen Hoa Ward, Cau Giay District, Ha Noi.
People Committee of Quan Thanh Ward, 12 – 14 Phan Dinh Phung Street, Quan Thanh Ward, Ba Dinh District, Ha Noi.
B.52 Museum, 157 Doi Can Street, Doi Can Ward, Ba Dinh District, Ha Noi.
People Committee of Thanh Cong Ward, 9 Thanh Cong Street, Thanh Cong Ward, Ba Dinh District, Ha Noi.
If you live in Ho Chi Minh City, below are 5 Collection points:
Mega Market (former Metro) An Phu, Lot B, An Phu – An Khanh Urban Area, An Phu Ward, District 2, Ho Chi Minh City.
132 Ton That Thuyet, Ward 15, District 4, Ho Chi Minh City.
22 Nguyen Van Troi St, Ward 17, Dist Phu Nhuan, Ho Chi Minh City.
14 Phan Boi Chau St, Ward 2, Dist Binh Thanh, Ho Chi Minh City.
82 Ba Huyện Thanh Quan, Ward 9, District 3, Ho Chi Minh City.
Stay tuned for regular updates with more Green Actions to come – Think Green Live Clean.
Our stand on responsible tourism:

Sens Asia Travel is committed to establishing and growing its business in a responsible and a sustainable manner. Our objective is to be a morally responsible company that is dedicated to have a positive social and environmental impact wherever we go.
Sens Asia Travel

Warning: Invalid argument supplied for foreach() in /var/www/html/sensasia.com/public_html/wp-content/themes/sensasia/single.php on line 40