Travel to Vietnam after Coronavirus Outbreak in China: Advice, Packing List and How to Prevent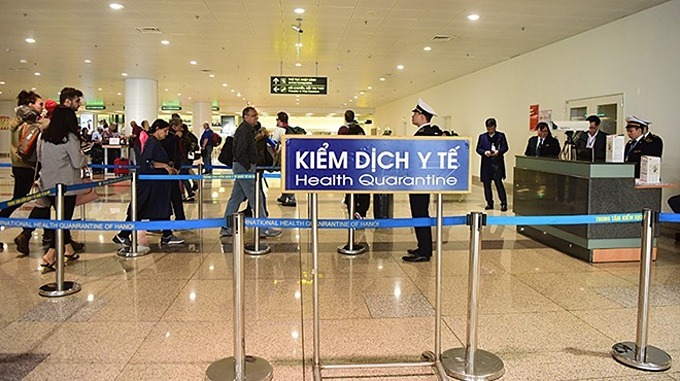 We understand your concerns about the coronavirus (2019-nCoV) epidemic from Wuhan, China. We hope you stay safe and that these unfortunate events will soon be put to an end. On our part, we would like to keep you updated on the situation concerning our destinations.
As of 30 Jan 2020, the Ministry of Health reported the number of confirmed cased of nCoV infection as follows: Laos (0), Myanmar (0), Cambodia (1), Thailand (14), Vietnam (3).
Please be advised that all reported cases were contained and these destinations remain safe to travel. All five governments are making tremendous efforts to prevent and eradicate the coronavirus widespread. Here's what's going on in Vietnam and how we can prevent the disease together.
No nCoV-related deaths were recorded in Vietnam since the original outbreak. Out of a total of 97 suspected cases nationwide, 65 came out negative to nCoV while 32 people are currently quarantined. On top of that, 43 cases showing no signs of sickness are still being closely monitored under quarantine due to their contact with those suspected.
Many nations are focused on the fight against the coronavirus globally, and Vietnam is no exception. The Vietnamese government introduced strict temporary measures to prevent any potential infection within the country.
All flights between Vietnam and Wuhan, China were cancelled.
Screening systems for passengers (body temperature based) were set up at all international gates.
Hakhau (Lao Cai) and Cautreo (Vinh) international border gates were closed as well as others local border gates between China and Vietnam.
VietJet Air arranged return flights for all Wuhan passengers from Nha Trang back to Wuhan International Airport on Jan 27. None of them showed signs of nCoV infection.
All travel companies in Vietnam (especially in Da Nang and Nha Trang) stopped welcoming tourists from China.
Quick response team dedicated to nCoV-related respiratory infections were set up following the PM's instruction on Jan 28.
Quarantine and treatment facilities were set up in all hospitals.
In Sens Asia Travel we take this matter very seriously as it directly concerns the health and safety of our staffs, our family members and of course our clients – YOU. As a result, our team will be working around the clock to provide the best services and support.
Marketing and Communication: we keep in touch and closely follow the news to keep you posted with the most up-to-date information
Sales: we provide detailed consultation on our tailored itineraries for the time being (safe destinations and lesser-crowed areas)
Operations: we make sure that our guides and drivers are healthy and capable of conducting training for guests on preventive measures and emergency actions, we also connect with hotels and restaurants to deliver the latest destination info to guests.
Customer care: we respond 24/7 to all your requests and concerns as always
Since you are traveling to the region in Feb, March please prepare some extra items in your packing list as followed:
Pre travel: Start taking vitamin daily either through supplements or by eating more fresh fruits (apple, orange, lemon, etc) and more vegetable. Make sure you are in a healthy condition.

Extra Packing list:
–  Prepare at least 1 Surgeon mask/ day x number of your traveling days. The clinic and/or surgeon mask is low cost and should be discards after used at busy area such as airports or busy attractions.
– Vitamin supplement to take daily
– Hand-washing gels
First hand, by 6 simple actions: 
Be healthy. Special note for heavy smoker please try to reduce smoking. For light smokers, try to quit and take vitamin supplements.
Wash your hands with soap and water to minimize your infection risk.
Wear a disposable face mask while in public. 
Keep your hands away from your eyes, nose, and mouth.
Stay away from people who are coughing or sneezing.
Try not to worry too much if you're not truly at risk. Myths about coronavirus have spread on social media, sometimes causing unnecessary fear. It's helpful to fact-check your sources before making any decisions. There's no need to assume, for example, that contact with a Chinese person will give you a disease. Chinese and other East Asian people have been facing unnecessary discrimination.
Infographic Credit: World Health Organization
If your trip to the region is coming soon in Feb, here are our suggestion:
Cancel any part related to China.
Change your international flight if there is transit in any airport in China to prevent cancelation from Airlines due to flight permission from China to other countries may not be granted
We suggest keeping the original plan to any country that not China, however if your anxiety level is high we could also move your travel plan to April or any time during summer (until end of June) when it's hot and dry. Due to the virus spread strong only at low temp under 25 degrees.
Alongside the governments of Vietnam, Cambodia, Laos, Myanmar and Thailand, we take all responsibilities and abilities to ensure a safe trip for all of our guests. So do continue to enjoy these beautiful destinations at ease.
 
For further information, please contact us via yourtrip@sensasia.com or your private Journey Planner.