Best Asia Tour Packages for Short Breaks & Long Trips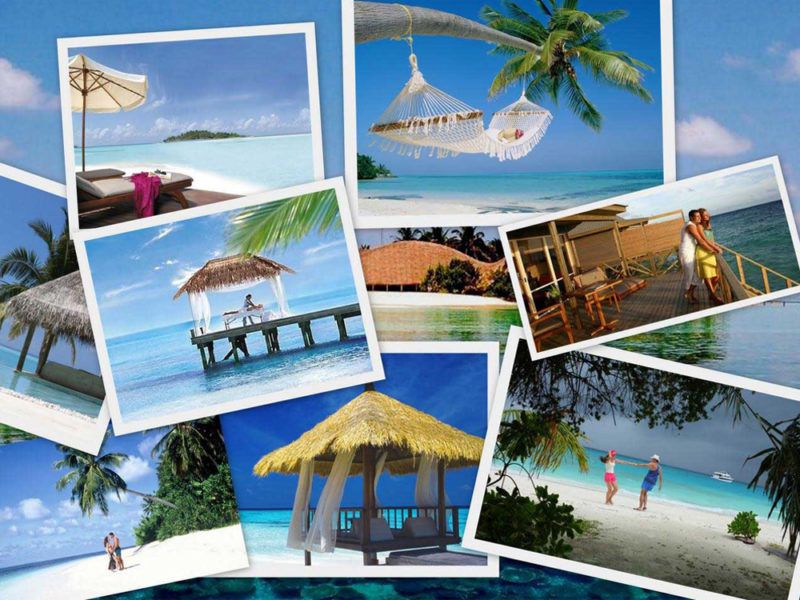 Asia is a very exotic location full of countries that offer some of the most amazing places to visit in the world. From the sensational beaches of Thailand through to the mysterious temples of Myanmar, there is so much beauty, history and culture to explore across Asia it's almost impossible to know where to start.
There are a number of different ways to experience Asian holidays, from day trips cycling around the ancient temples of Angkor Wat, through to small group tours taking in the food of Bangkok, cruises around the limestone karsts of Ha Long Bay, and just about everything else in between. Let's take a look at some of the options.
Short breaks
Short breaks cover a number of different categories. This includes day trips, excursions, beach and islands trips and cruises. Asia travel tours have plenty of packages to cater for everyone.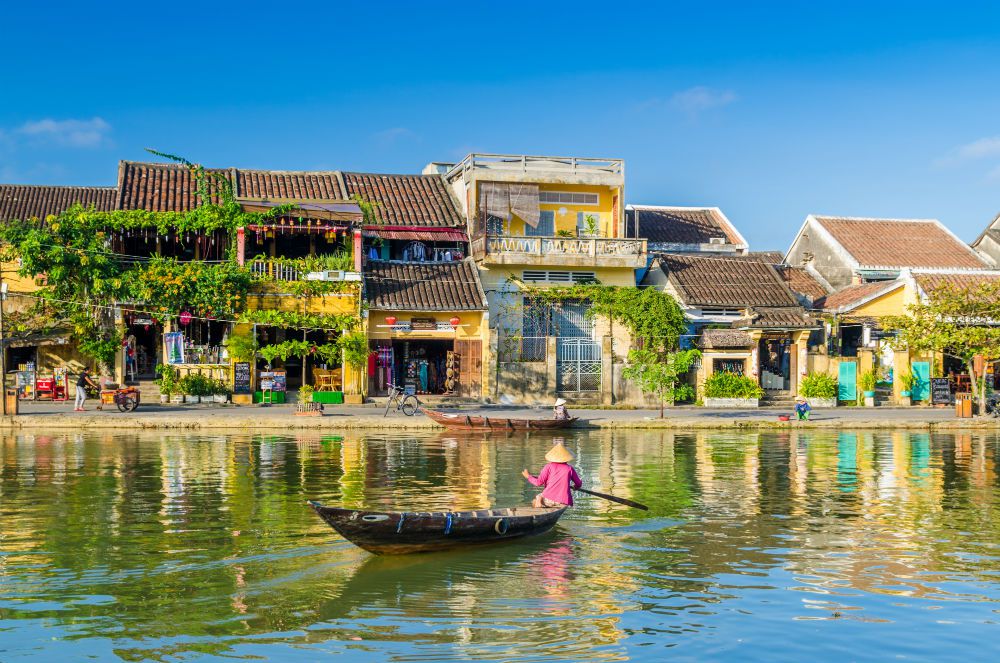 Hoi An
Daytrips: It doesn't matter whether you're a local, a visitor from out of town or from another country, one of the best ways to see new places across Asia is with a simple day trip. Having a local as your tour guide to organise your transfers, showing you places of interest and being able to talk about the history and other significant highlights means that you get to learn about the place and appreciate it that much more. Your interest might be to immerse yourself in the local culture by taking in a food tour in exotic places such as Bali, where do you can enjoy an authentic  Balinese experience. You may choose to relax while exploring the beauty of Hoi An by kayak, as you cruise along the river taking in parts of the ancient town, mangroves, basket boats, water coconut farms and fisherman. Day trips are a great way to explore a new place with an Asia holiday package.
Excursions: One of the great things about Asia holiday packages is that there is so much to see, but you don't have to go far to see it all. This means you can save a lot of time. Most of Asia is easy to reach and the costs of travel such airfares and hotels has decreased making it much more affordable to travel throughout the region. There is so much you can do over the course of a week or even just a weekend. You can take four-day packages to places like Southern Laos where you can cruise along the Mekong River and explore the famed 4000 islands and visit the ruins of ancient temples. Or, you can head to Beijing for the weekend and along trek the Great Wall of China.Outdoors can be as short or long as you like and still allow you to experience the country.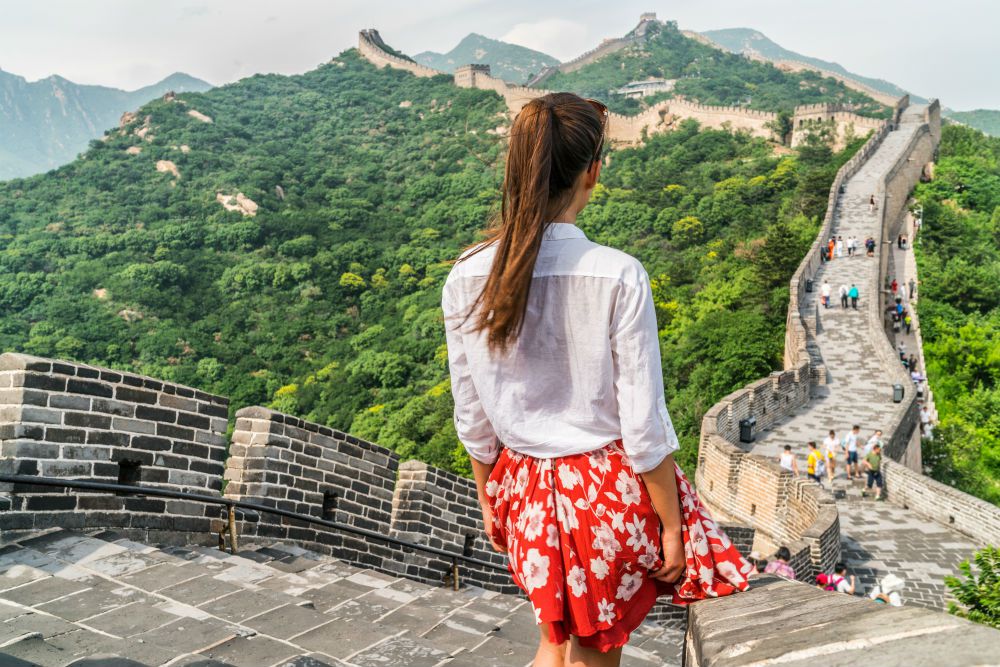 View of Great Wall of China
Beach and Islands trips: Who doesn't love to visit a tropical island and spend some time relaxing on the beach? I certainly know that I do! Asia is very lucky as it contains many countries that have some beautiful white sand beaches with postcard-perfect views. There are some lesser known places like Sihanoukville Beach in Cambodia, Or you can try experiencing the beautiful blue waters of the Philippines while Island Hopping in Cebu.
Cruises: There is no better way to relax then cruising around in calm waters, enjoying the beautiful scenery around you cruising  along rivers and around bays allows you to capture a different viewpoint of your destination compared to seeing it by land. Some of the best Asia tour packages include cruising along the mighty Mekong River to the head of the Golden Triangle –  this is where Myanmar, Laos and Thailand meet. Or you can go all out and take a 10-day river cruise in Myanmar starting in Yangon, and finishing up at the Mergui Archipelago in the southern part of the country.
Long Trips
Some of the best Asia tour packages are long trips. This really allows you to explore more of the country if you have the time to see and learn more. Long trips can be arranged in small group tours, original Asian tours, wellness and relaxation tours, family tours and also classic journeys.
Small Group Tours: Asia is a fantastic place for small group tours whether it be for families friends, student groups, sports teams or for corporate team building events. Touring with a group can bring people together and create memories that you can share with the rest of your life. Places like Malaysia are great for small group tours as it is a relatively small country and easy to get around, or if you don't have a group and would like to join one that is also an option.
This allows you to make new friends and enjoy places such as Luang Prabang, the former capital city of Laos.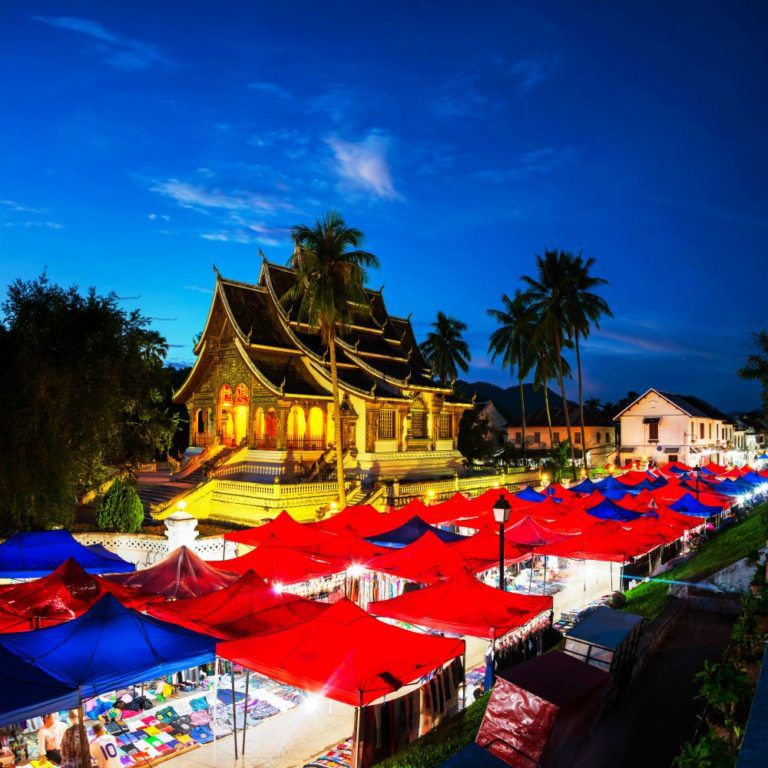 Luang Prabang, Laos. Famous night market in Luang Prabang.
Original Asian Tours: With Asia having such a rich in history steeped in tradition, there are some fantastic places to visit in which you can really absorb the culture of the country and the people. One country that has a very deep history and culture is India. What better way to see India than with an Asian holiday package to Rajasthan that includes river cruises, exploring historical old forts and of course the Taj Mahal. Or you may choose to visit another country that is equally stated in culture with a visit to Guizhou in China. Guizhou is considered one of the most ethnically diverse provinces in China. You can't get an original Asian tour that is more authentic than that.
Special interest tours: If you have a special interest such as photography, water sports, ancient architecture or you're just a plain old foodie, then there are so many Southeast Asia packages that can give you what you are looking for. If you are conservationist at heart, then visiting the Orangutans in Borneo will be right up your alley. If you are an avid photographer and appreciate ancient architecture, then visiting the Temples of Myanmar is the place for you.Or how about visiting Flores Komodo Island in Indonesia where you can hike to amazing volcano crater lakes, and also see the iconic Komodo Dragon the largest lizard in the world.
Wellness and Relaxation Tours: With the stresses of the modern world becoming greater by the day, Asia has long been considered a place for peace and tranquillity. Meditation and relaxation techniques have been rooted in eastern culture for centuries. Bali is no exception and has become a popular destination for people to relax and meditate. This Bali Meditation and Healing Package might just be what you need to cleanse yourself physically and spiritually. Or maybe a visit to Siem Reap in Cambodia will help? Either way, a wellness and relaxation Asian travel tour might be just what you need.
Family Tours: Experiencing the culture, sights and sounds of a new country is made all the more enjoyable when shared with your family and loved ones. Asia is considered a safe place for families to travel, which means you can relax and enjoy your time together as a family exploring vibrant and historical places. Thailand isn't considered particularly famous for a family holiday, but tour packages like the Thailand Family Centric package are perfect for families. There is plenty for the kids to enjoy including Ocean World in Bangkok and Elephant World in Kanchanaburi. Another country that is great for kids and the family is Laos. With the Laos At Ease Kid Friendly package, children can experience farm life for a day and visit the elephants at Luang Prabang, making it one of the best Asia tour packages.
Taj Mahal. Agra, India
Classic Journeys: Whether you're looking for white sand tropical beaches, ancient temples, food and culture tours, river cruises or historic buildings and monuments, there are plenty of classic journeys to help you experience these things and more. For a classic Myanmar experience, and to enjoy all that Myanmar has to offer, you can't go past the Wonderful Myanmar package. This takes in the Shwedagon Pagoda, the Bagan Archaeological Zone as well as exploring the ancient kingdoms of Saigain and Ava, plus much more. If you prefer a classic tropical paradise with white sand beaches, then the Philippines is for you with the Essential Philippines package. If you want to experience a classic culture that has fascinating history and unbelievable architecture then it is hard to go past India. The India Must See tour package will give you an experience you will never forget. And then if you want to take the ultimate trip across three countries in one go you can try the Vietnam – Cambodia – Laos Heritage Trail package. This allows you to combine all these amazing cultures and places into one trip across Indochina, making it one of the best Southeast Asia packages.

Warning: Invalid argument supplied for foreach() in /var/www/html/sensasia.com/public_html/wp-content/themes/sensasia/single.php on line 40