See the Colourful Flower Markets of Vietnam Prepare for Tet
Vietnamese New Year, called Tet, is fast approaching. It's the most important and widely celebrated festival in the country and is an occasion for Vietnamese to pay their respects to ancestors as well as welcoming in the lunar New Year.
The festival is normally held in late January or early to mid-February, depending on where it falls on the lunar calendar. And during this time, the country goes into over drive. Lights are strung up in city streets and brightly coloured decorations are sold everywhere. It's an extremely busy time of year for traders and shop vendors, especially in the flower markets.
Flowers are a very important part of the holiday, so this is the best time of year to check out flower vendors in the country where you'll be mesmerized by the abundance of brightly-coloured, fragrant blossoms.
Here's a short list of the famous flower markets of Vietnam from North to South.
Quang Ba Flower Market – Hanoi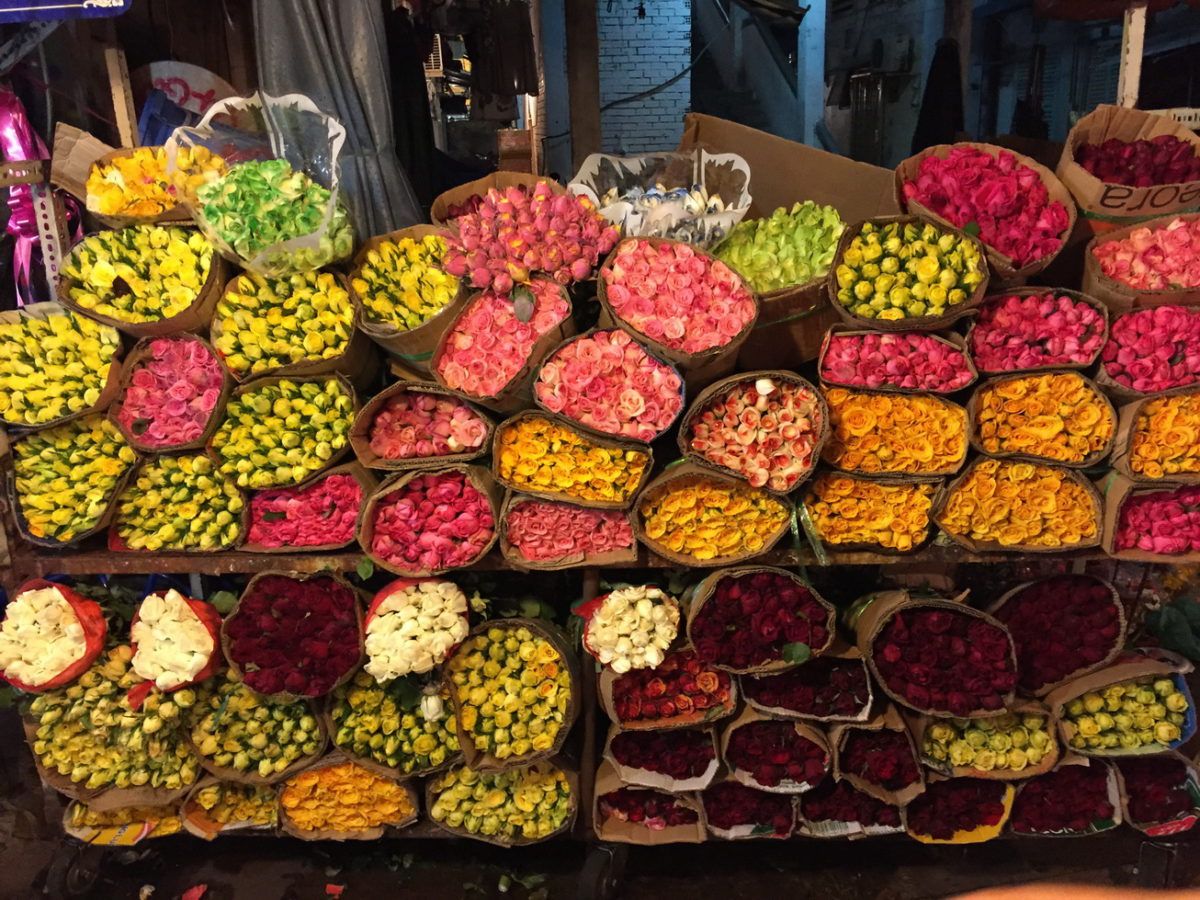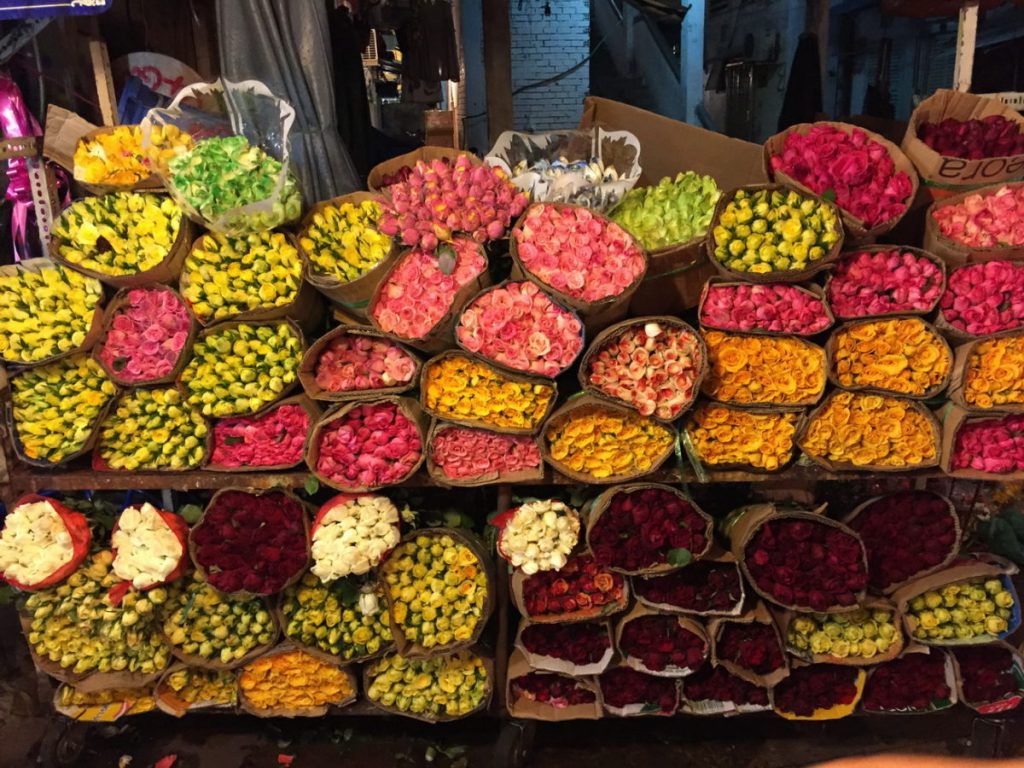 Visit Quang Ba Flower Market in Tay Ho to see and smell many beautiful and exotic flowers, in the midst of the freewheeling excitement and frantic trading of one of Hanoi's biggest markets. Traders from all over northern Vietnam come here to sell their flowers in the capital. This is a fantastic spot for photographers to catch some exceptional and colourful scenes and to see the seemingly impossible bundles of flowers that can be attached to one scooter.
The market has two sessions, one from 2AM to 4 AM for wholesalers and another from 4AM to midday for retailers. It's most active during 2AM to 4AM and is definitely worth either staying up late or getting up early for.
Thanh Tien village – Hue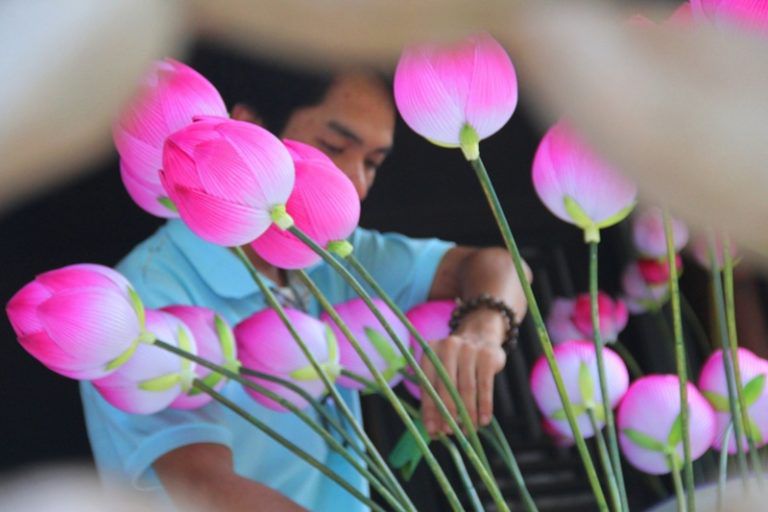 It's not only real flowers that are popular during Tet, but also paper flowers, and Thanh Tien Village is well-known for its 400-year-old tradition of crafting them. In the past they were used for ritual or worshipping ceremonies, but today they are popular for home decoration and for festivals.
Bamboo stems are used for sprigs, coloured paper for petals and cassava for pistils.
It's definitely worth stopping by the village. You can meet the skilled artisans who create the delicate decorations and even learn how to make your own lotuses, poppies, tulips, or roses with paper and scissors.
Ho Thi Ky Flower Market – Saigon (Ho Chi Minh)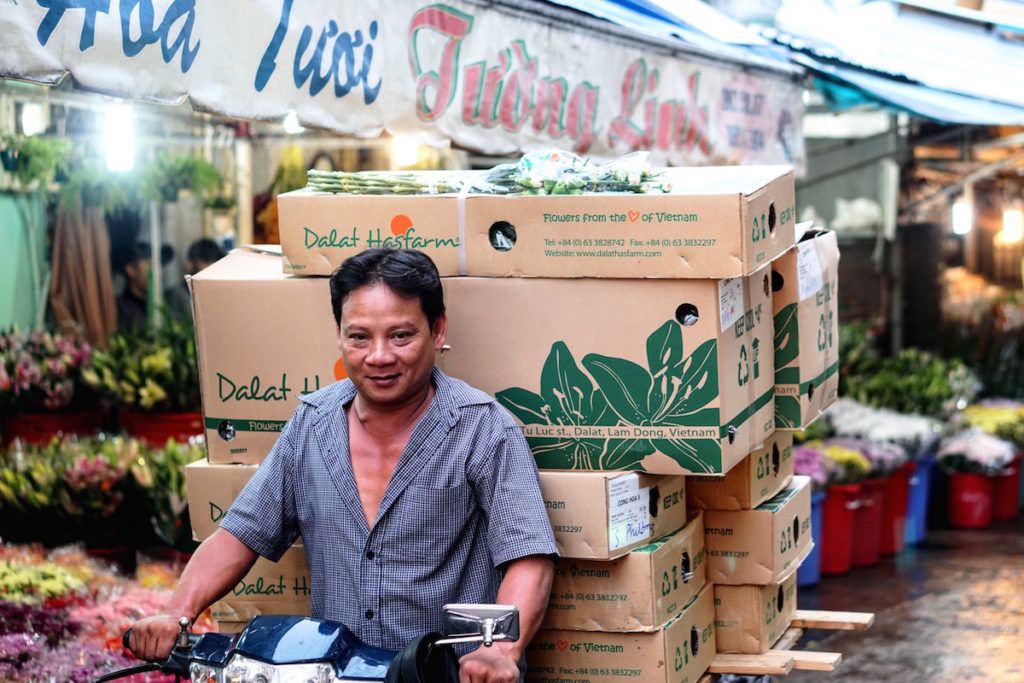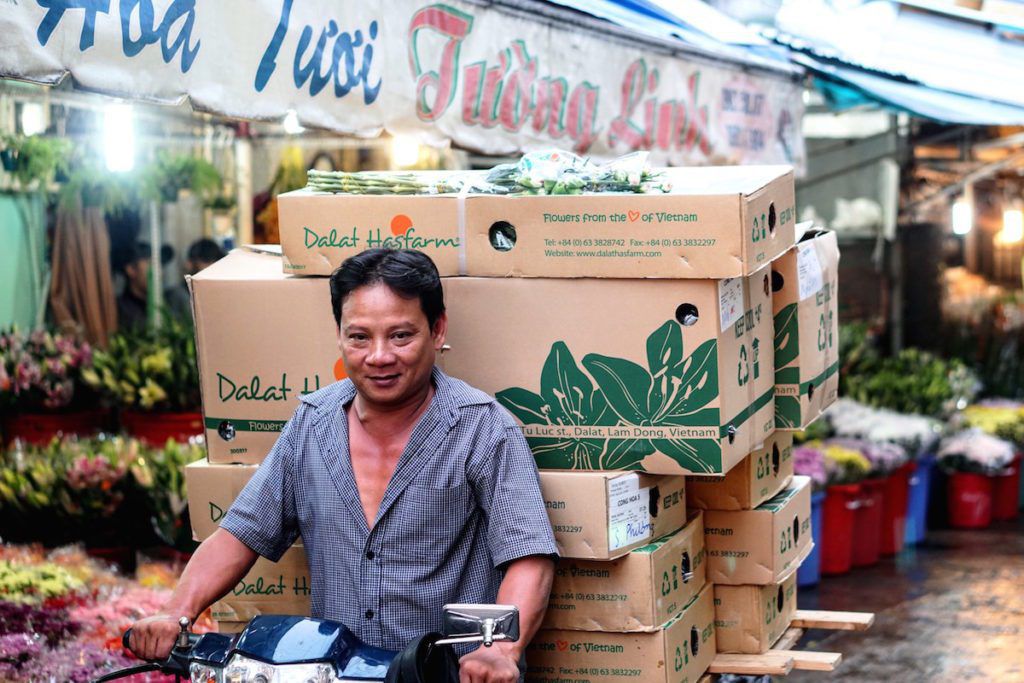 Stroll around the bustling Ho Thi Ky Flower Market (one of the oldest flower markets of Vietnam) in District 10 and lose yourself in its world of colours and aromas. This venue has a wide variety of flowers from the plateau of Da Lat and the Mekong Delta like lilies, roses, daisies, lotuses and hydrangeas. The market is not just for Saigon but also for the surrounding provinces, from Saigon to the Cambodian border.
The busiest time at the market is about 2AM but you can visit anytime from 11PM to 6AM.
If you want to plan an early morning visit to any of these flower markets when visiting Vietnam, drop us a line for planning tips from local experts!