Christmas in Southeast Asia, All You Need to Know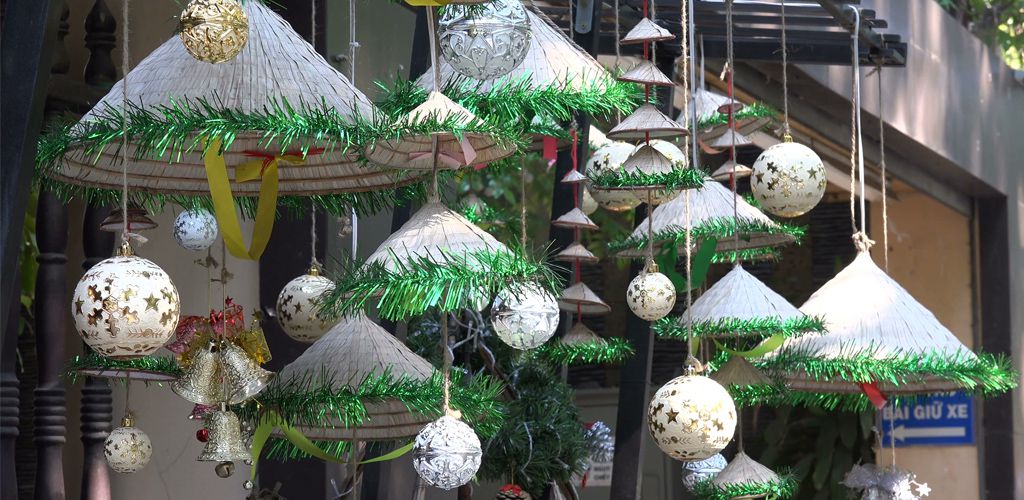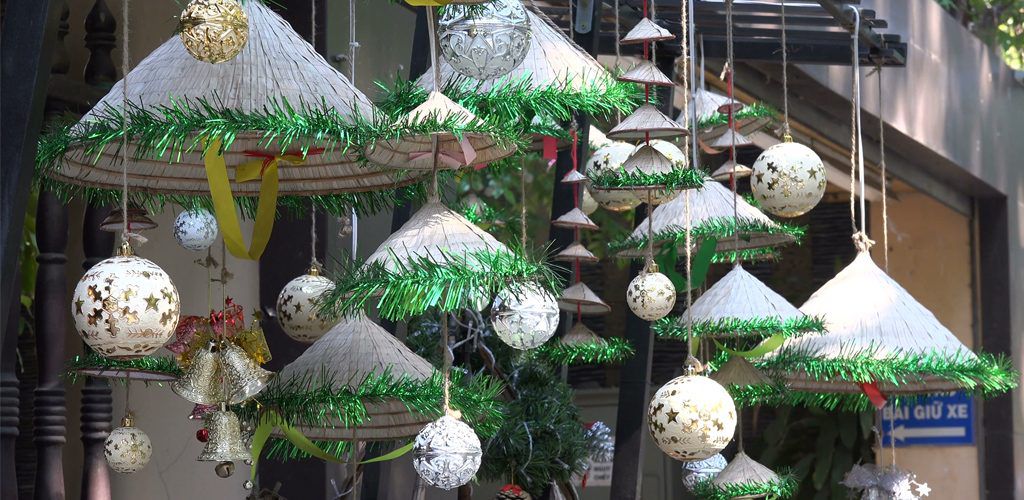 Christmas is fast approaching and in many parts of the world, Jack Frost is paying his annual visit, turning countries into winter wonderlands. While, in other parts of the world Christmas is a time for sunshine and barbecues on the beach. Whether it's the beach or a vibrant city you're craving this festive season, our guide for best places to spend Christmas in Asia has got you covered.
When the Christmas snow starts settling and the chill reaches your bones it's easy to start fantasizing about a tropical getaway and Asia has many countries that are hot in December to thaw yourself out in.
Christmas in the city
Cities can be nice to spend time in during the Christmas period. It's a time of year when fairy lights come out of their boxes to be strewn throughout the streets and coiled around street lamps, making everything look magical. If you're a city lover, Ho Chi Minh City (Vietnam) and Bangkok (Thailand), are both bustling hubs with plenty of places to enjoy a festive Christmas getaway.
Ho Chi Minh
Though Ho Chi Minh has a large Buddhist population, it doesn't stop the city from getting festive. The city is decorated with beautiful lights and there are many activities to be found around the city.
One sight worth seeing is the mass at the beautiful Notre Dame Cathedral, which is decorated for Christmas Day. It attracts Christians as well as non-religious folk who simply want to take in the beauty of the church.
Then, why not pop up to Chill Skybar on the 26th floor of the AB Tower to enjoy a Christmas drink while looking out at panoramic views of the city.
Some other activities that would make nice Christmas outings in Vietnam's largest city are: a visit to Starlight Bridge, where a display of colored lights illuminate a man-made waterfall tumbling from the bridge to the river; and attending a water puppet show at the theatres on Nguyen Thi Minh Khai Street .
Bangkok
Thailand is a Buddhist country and doesn't officially celebrate Christmas. But, like Ho Chi Minh it's easy to find places to enjoy the holiday.
Christmas is a time of the year where you should absolutely gorge yourself on good food and luckily many international hotels in Bangkok throw gala buffet dinners for Christmas travelers, such as the Millennium Hotel and the Intercontinental. Travelers should be aware that hotels normally charge extra for this service.
For those on a budget why not fill yourself up on Thailand's delicious street food and sip back some cheap beer. Try Chinatown or the Ratchawat Market for some tasty morsels.
If you're looking for somewhere to dance, Khao San road will be booming with many Christmas-themed parties. But be aware, this road normally attracts a younger backpacker crowd and isn't the best place to bring children.
If you're exploring these cities on Christmas, they tend to be busier than normal. So, make sure you keep an eye on your belongings and book accommodation well in advance.
For second-time visitors who are wondering what else to explore in the city of Bangkok, check out our Bangkok travel guide for second-time visitors here.
Christmas on the beach
Among beaches in South East Asia – Mui Ne and Phu Quoc in Vietnam; and beaches in the Northern Gulf of Siam and the Andaman Sea in Thailand are the best places to spend Christmas in Asia.
Temperatures will be around a comfortable 29 degrees, and underwater visibility is good this time of year, making December a great time for swimming and diving.
Mui Ne
My advice for Christmas travelers to Vietnam is to visit Mui Ne or Phu Quoc after visiting Ho Chi Minh City, or visit beaches in the Northern Gulf of Siam or the Andaman Sea in Thailand after Bangkok.
There are many activities in Mui Ne that are good for solo travelers, couples or families. For a more unique experience, travelers can try hot air ballooning in Mui Ne over the open sea and desert, which takes three to four hours.
Otherwise, we suggest visiting the green dragon fruit farms, the white salt fields, Fairy Stream and try sandboarding on the dunes (costing only VND 20,000 – US $0.92 – to hire a plastic board with no time limit).
While there is accommodation in Mui Ne to suit all, families might prefer resorts that feel a bit more private like Mia Resort and The Cliff Residence. They are also only five kilometers to the 'night seafood market' (bo ke), 17 kilometers from the sand dunes, and 10 kilometers way from central Phan Thiet city.
Phu Quoc
Phu Quoc is a Vietnamese island off the coast of Cambodia in the Gulf of Thailand and is known for its pristine white-sand beaches and palm trees.
It's a great place to spend a Christmas getaway for those who simply want to lie back on the beach and bask in the warm weather.
It's also the perfect location for nature lovers as more than half of the island is part of Phu Quoc National Park which features mountains, jungle, hiking trails and wildlife. Its largest town Duong Dong has bustling night markets selling all sorts of craft goods and tasty food.
There are many beautiful beaches which look postcard perfect including ones on Phi Phi island, Phu Ket, Krabi, Hua Hin, and Koh Samui.
For mid-range beach resorts for families, we suggest: P.P. Erawan Palms Resort (Phi Phi island), Katathani Phuket Beach Resort, Deevana Krabi Resort, Dolphin Bay Resort Pranburi (Hua Hin), and Baan Chaweng Beach Resort & Spa (Samui).
For activities, try: yachting, fishing, Thai cooking classes, Thai massages, and diving.
As you can see there are a variety of options for ways to find the best places to spend Christmas in Asia. If you're planning a Christmas getaway, our first advice is to make sure you book accommodations and tours in advance. This is a high season and sometimes, the availability is taken up by travel agents and tour operators.
Thus, if you want to enjoy a hassle-free Christmas in the warm zone, it might be better to reach out to a local travel company for planning a personalized tour package than booking individual services yourselves.

Warning: Invalid argument supplied for foreach() in /var/www/html/sensasia.com/public_html/wp-content/themes/sensasia/single.php on line 40