Best Hoi An Accommodation Options for Family Vacation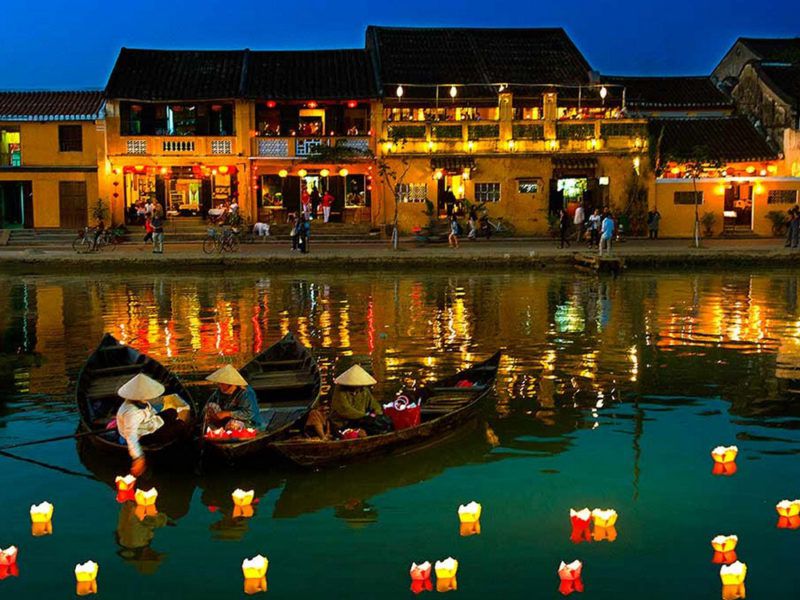 For families who love the sea, rivers, vibrant townships and nature, there are plenty of great accommodation options for families staying in Hoi An.
The city, with its fascinating history, impressive architecture and natural beauty is so breathtaking that people always want to come back after seeing it, and who better to explore it with than your family.
But, when traveling with family it's essential to find the right place to stay that's suitable for adpts and children alike, to keep everyone in the group happy. Luckily, Hoi An has many great family-friendly accommodation options.
By the Sea
If your family loves the ocean, we suggest staying at Boutique Hoi An resort on Lac Long Quan street. It has a private beach and excellent, child-friendly services. You can let your kids jump and play in the surf, while you relax and sunbathe, breathing in the fresh sea air.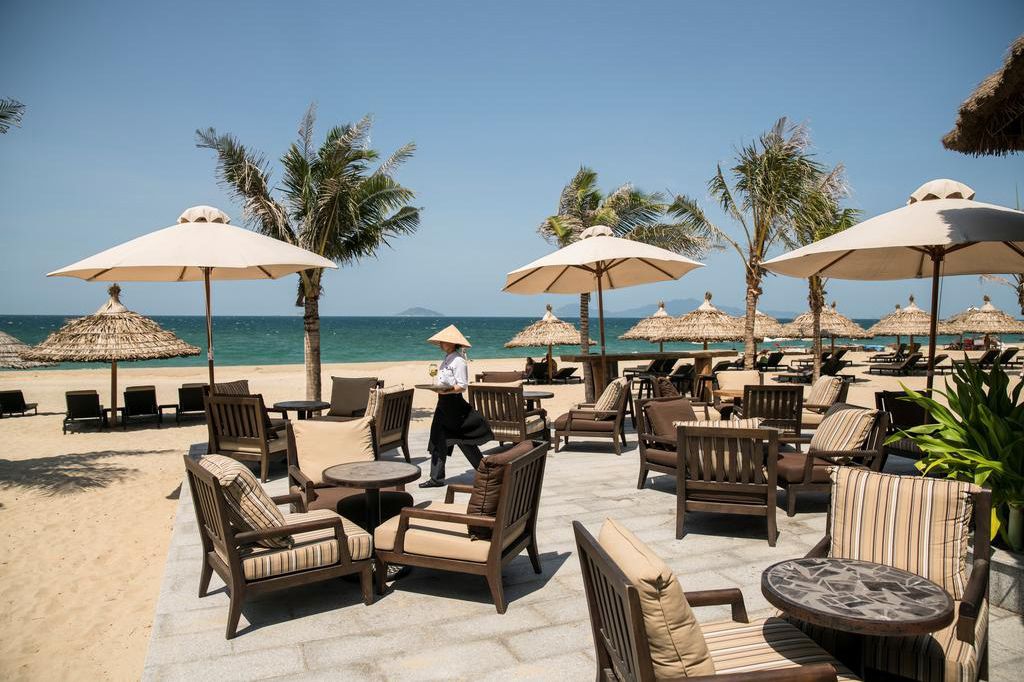 Boutique Hoi An resort
When traveling in a group, especially with kids, it can take time to get the entire family out the door and ready to start the day. For this reason, it's prudent to choose carefully when deciding where your accommodation will be situated.
That's why Boutique Hoi An is such a good option, as it's only five minutes' walk from the resort to Hoi An center and a 35-minute drive to the airport. Furthermore, it's just 30 minutes from the resort to Da Nang or to other desirable destinations such as: Hoi An Fish Market, the Marble Mountains, Cham Museum, Hoi An's Ancient Town and the waterway.
By the River
For those who love the tranquility of flowing rivers, other family-friendly resorts in Hoi An include the Silk Sense Hoi An River Resort in Tan Thinh, right near Co Co river and Almanity Hoi An Resort and Spa on Ly Thuong Kiet street.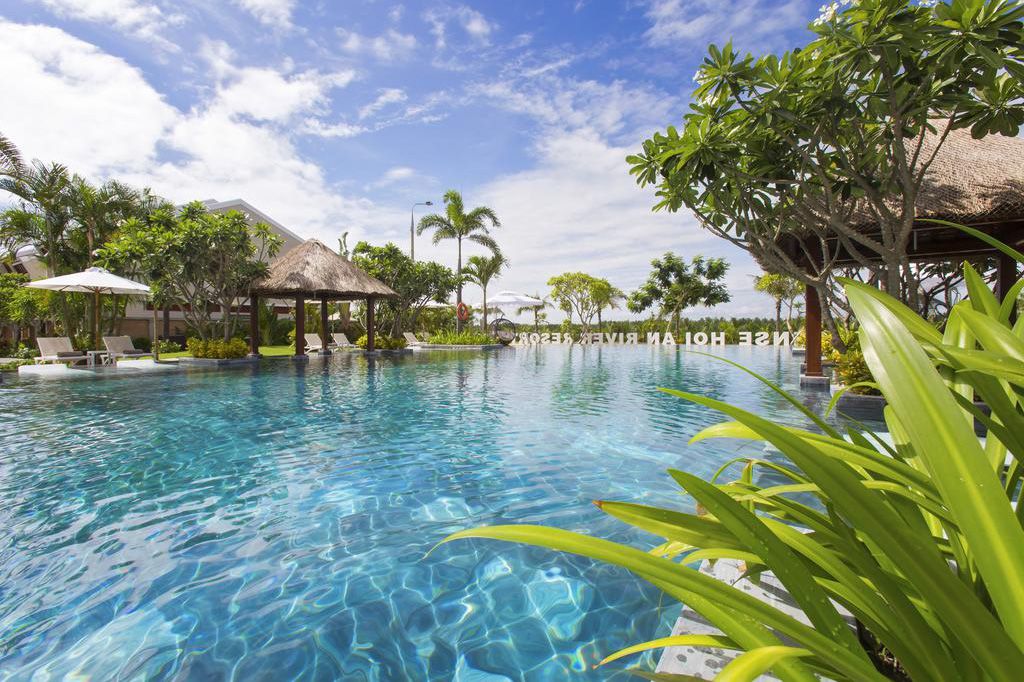 Silk Sense Hoi An River Resort
While Silk Sense Resort is four kilometers from Hoi An Ancient Town and 1.5 kilometers from An Bang beach, Almanity Hoi An Resort and Spa is only 700 meters from Hoi An Ancient City and three kilometers from An Bang beach. Almanity also offers ninety free minutes in the spa per day, the perfect way to unwind after a long day exploring.
Almanity Hoi An Resort and Spa
In the Ancient Town
For families who wopd prefer to step into the past and immerse themselves in the ancient town, Hoi An Rustic Homestay on Tong Van Suong Street and Hoi An Riverside villa Cam Nam on Luong Nhu Bich Street are excellent choices, with the former being only 2.5 kilometers away from the city center and the latter located right in the city center. Daily life in the city is always awe-inspiring, with gracefp, colored lanterns in the streets, friendly locals and a mptitude of tasty food options.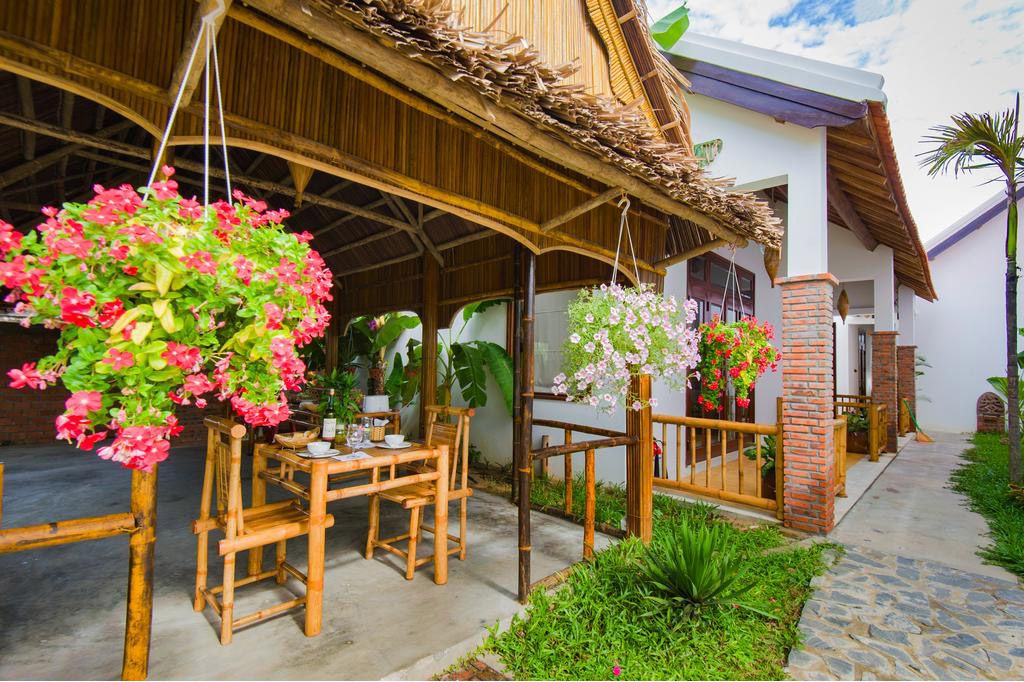 Hoi An Rustic Homestay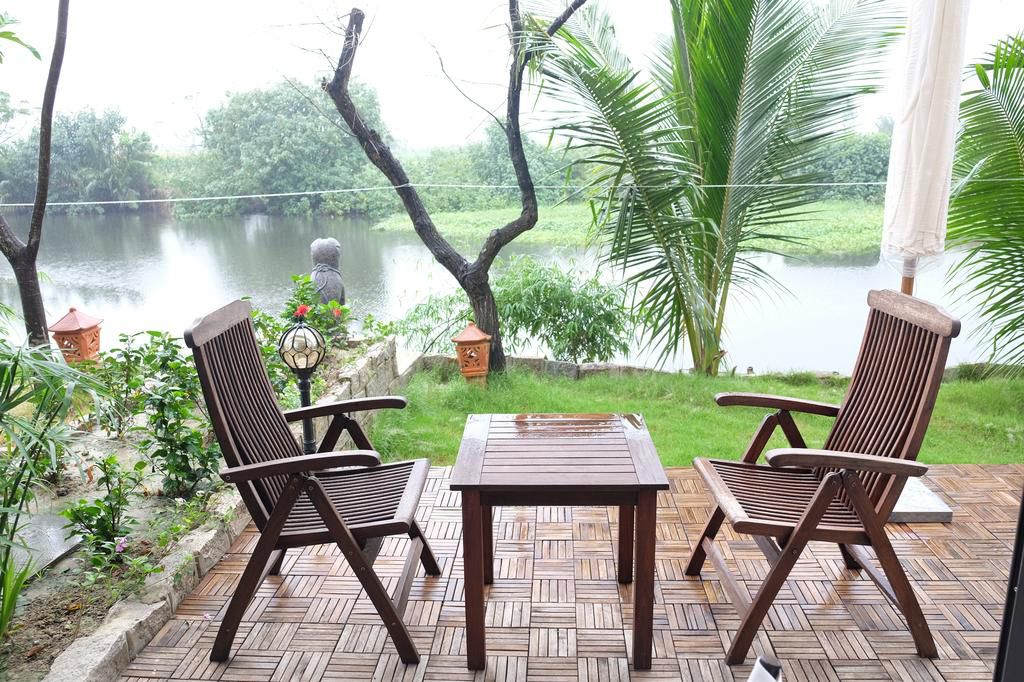 Hoi An Riverside Villa, Cam Nam
In the Fields
Last but not least, one of the most amazing homestays in Hoi An for families who love greenery is Heron House in Cam Chau ward. Surrounded by rice fields, the location is perfectly serene with the fields colored a vibrant green or vivid yellow, depending on the harvest. The smell of a rice field in its vegetative phase is fragrant and sweet and to top it all off, the décor of the homestay is striking. It's not a place that can easily be forgotten.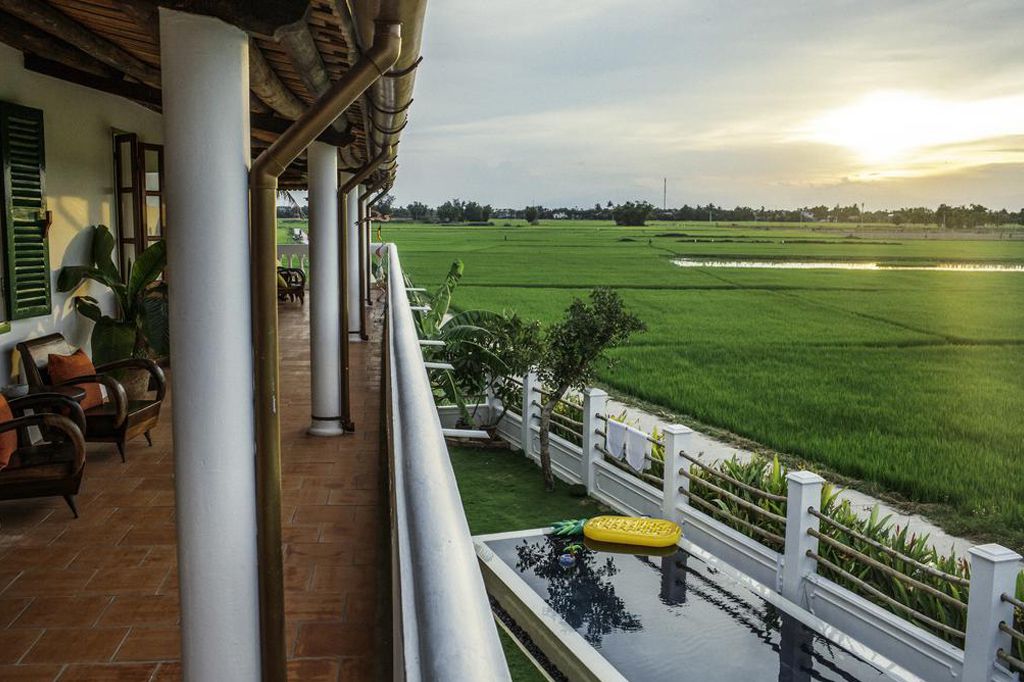 Heron House
With this definitive list of accommodation options for families staying in Hoi An, we hope you'll be relaxing by the town's soothing oceans, rivers and rice fields soon.