12 Reasons Why You Should Travel Vietnam
From foodies and beach hoppers to art and culture buffs and adventure seekers, Vietnam has something to offer. With its 3,000 kilometers of tropical coastline, exquisite food and fascinating culture, this amazing country is waiting to be explored by the tourist hoards. Get ahead of the crowds and travel, as we are listing the worthwhile reasons why you should travel Vietnam!
1. TO AWAKE THE INNER ADVENTUROUS SPIRIT IN HANOI
Many visitors get shock quickly after landing in Vietnam's big cities as the noise, traffic, motorbike waves and limited walking pavements are pretty scary. However, a lot insists that the culture shock is a kind of imagination. Once they start discovering the city, crossing narrow streets or getting into the crowd, the wanderlust mode is effectively turned on and all fears gradually fade away.
The travel curiosity leads them to find the best corners of Hanoi– where they can swivel between ancient houses, peaceful green oasis, tranquil alleys, heart-racing train streets, age-old temples or hidden boutique shops.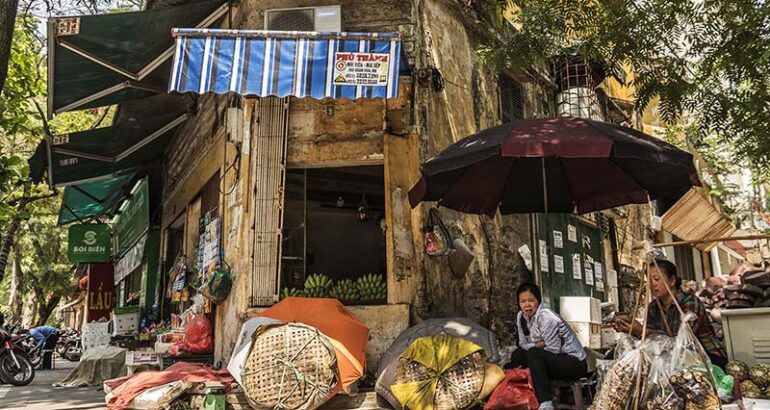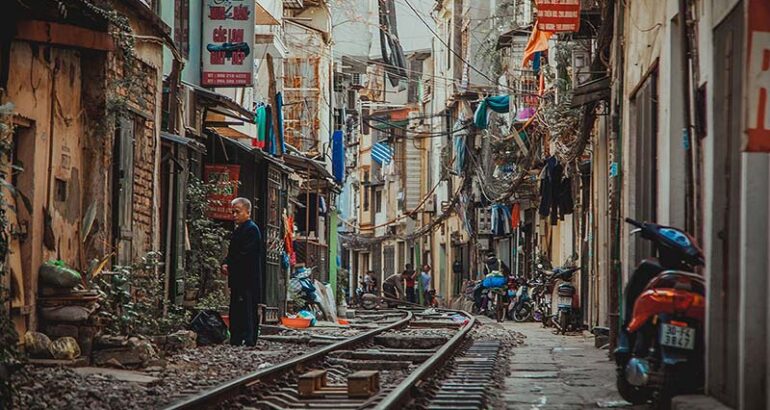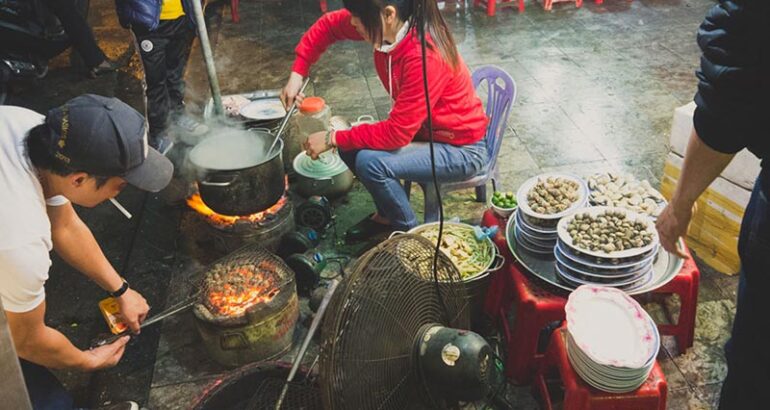 A great part of Hanoi belongs to drinking style. If you miss out a morning coffee date with locals at street shops, a round of iced-tea after lunch or evening beer boozes at entertaining spots in the Old Quarter, your trip to the capital will be less compelling. Hanoians enjoy life in their sincere, humble and reserved way while diving into the daily busy working basis. Truly, something traditional still lingers in this modern reel. 
Having Hanoi on your bucket list either summer or winter would bring distinct joys. You can walk through the historical symbol of Hanoi, the famous Long Bien Bridge to challenge your physical ability versus set the crazy streets on fire with a decent Vespa ride all along, and in two seasons, Long Bien Bridge or Vespa trip will be two totally different colors.
2. TO PAMPER YOURSELF WITH A MANIFICENT CRUISE TRIP IN HALONG BAY
What is to expect when you are in the UNESCO town? Not only Halong Bay but also its extension of karst limestone wonders and beach paradises from Lan Ha Bay to Bai Tu Long Bay!
One fact to share, Halong Bay was used to be recommended for just leisure travelers because the concept of staying onboard should be easy-going, laid-back and non-inspirational. We believe this is completely wrong nowadays.
Indeed, cruising time allows people to stay calm and chill-out really well, especially after all that adult stress at the office or life matters as most vessels offer guests with lovely dining experiences, the body-mind spa treatments and long chairs at sundeck for whatever purposes, sunbathing, sightseeing or selfie-doing. However, it is notable for adventurers to join the cruise as well as to revel in spectacular floating culture here. Besides cruise services, you will try tasty local food, participate in cheerful outdoor activities like kayaking through the mountain strips, cycling around countryside paths or swimming under the brilliant tropical sun.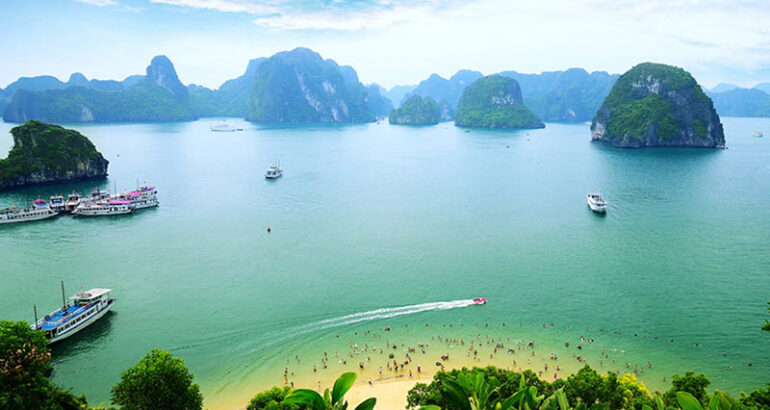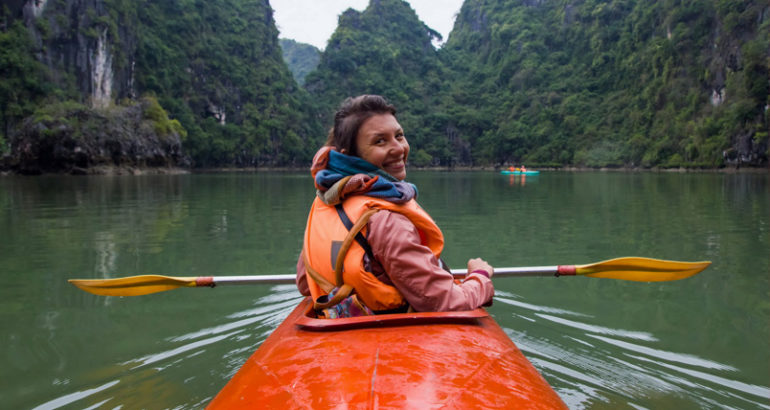 One tip from our travel gurus: The longer the better in Halong Bay because the excursions offered by prestigious cruise lines here have no undertones! Usually you research for how-to-go information, 2-day-1-night boats will pop-up and leave you with basic ideas for, of course, how-to-Halong Bay. Yet, let's spice up things to additional magnificence, maybe 3 days 2 nights beyond the Bay, as we have mentioned, Lan Ha Bay and Bai Tu Long Bay might be that missing element to fully cast the pleasant spell!
3. TO FEEL LIVELY ASIAN CITY VIBE FROM A MODERN SAIGON
Saigon or Ho Chi Minh City, considered as the Pearl of the Far East, is the most busttling city of commerce and culture in Vietnam. Different from Hanoi's senior alluring beauty, Saigon is seemingly vibrant, somehow chaotic, yet vivid and charming in a modern way.  A visit to Saigon comprises splendid encounter with exotic street food, French colonial architecture and heroic memories of Vietnam War.
If youth has been something to remember and treasure, come to Saigon at once and you will feel no regrets! You can cross overwhelmingly busy streets at thriving hub all day, bearing in mind the excitement to try on motorbikes. Just like baptism of fire, the place sparks in the evenings, with blooms of cafés, bars to vendor shops at nearby lakes and bridges filled with night owls. There are so many clubs and bars in Ho Chi Minh City, Bui Vien Street, similar to Khao San Road, Pham Ngu Lao Street where underground vibe spreads over the district that you can find good booze – some bottles of beer with snacks. If you are looking for extra urbane options, maybe rooftop bars where you might hop on famous hotel tops, for example the Rex, Caravelle, Majestic or Renaissance, are perfect for fusion cocktails.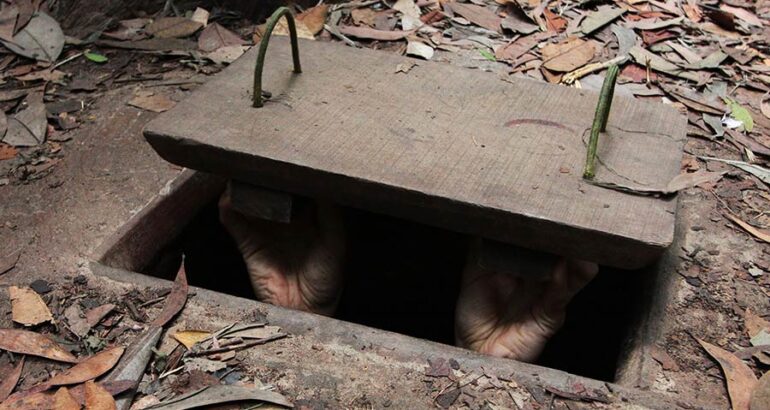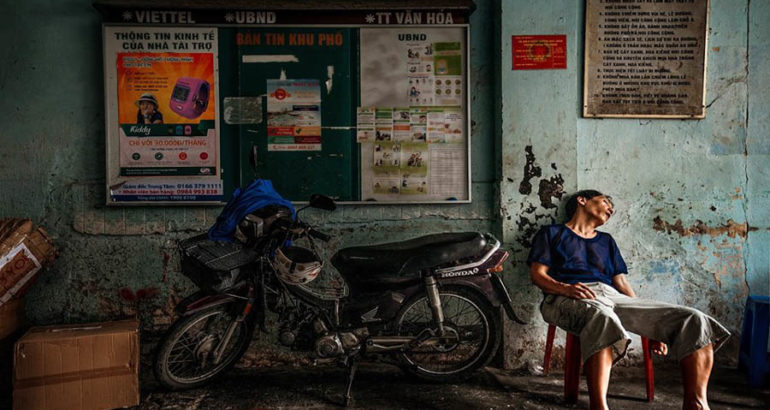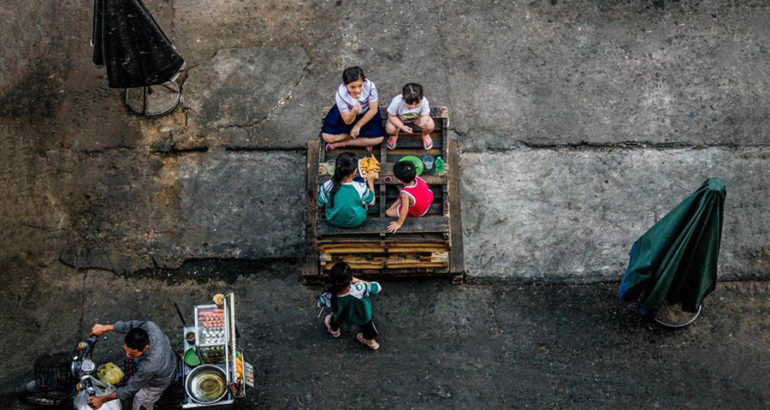 2019 and on is remarkable period for retro travel in Saigon, which means forgone routes and friendly rides on antique vehicles like Vespa or Jeep, travelers can find and engage in! So to be fair and experiential, spend half of your day at hot spots with leisure walks and joyful cup of street ca phe sua da (Vietnamese iced coffee with condensed milk), the other half belongs to the fresh and free moments driving through the city.
4. TO WIDEN YOUR EYES ABOUT A CULTURE WITHIN A CULTURE IN MEKONG DELTA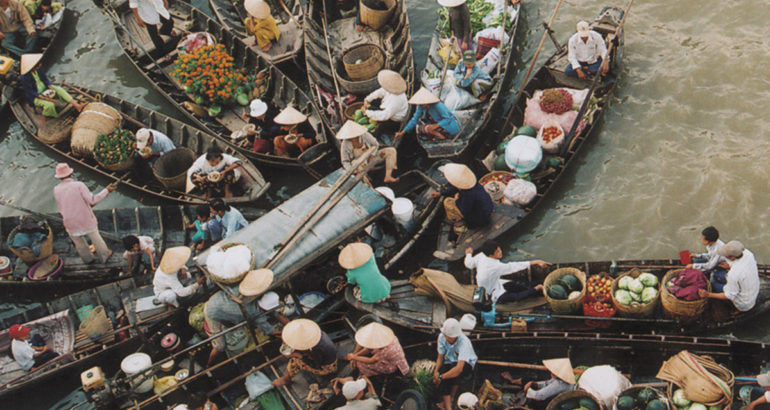 What is a culture within culture? Where can I find such place on Earth? We get you the answer: Mekong Delta.
Life here exists in the most original form, where everything occurs around the water line. Southern Vietnamese people stay on the long boats – their houses, do the chores, cook the meals, raise their children, trade their goods and build up a unique Mekong River community that has been significant part of clan culture. This way of living has long been happening on Earth, yet, lost its color due to the modernization. Along with Shan State (Myanmar), Mekong Delta is one of the few places in Southeast Asia to remain the age-old floating patterns, after generations and wars.
Nearly at the edge of Vietnam S-line, Mekong food embraces mesmerizing tropical characteristics: lots of herbs, grilled dishes (since gasoline was unavailable for a long time and who would stand over 2 hours for a dish when you are onboard), fish sauce (fishing is a hot job around this area!), sweets with bananas, etc. There are three things we pin out for our guests coming to Mekong Delta: 'lau mam' (fish-sauce hot-pot), grilled fish served with rice paper and herbs (remember to dip the rolls in sweetened fish sauce and 'che chuoi nuong' (sweet soup with grilled banana and coconut milk). We call that Mekong a-la-carte since you will definitely gain top-notch gastronomy experiences from affordable treats. Another Mekong tip: You can always as for hosted meal on a local boat, maybe best at lunch time. While comparing the flavors to life meanings, maybe stay quiet for some moments. Mekong people love to sing! It is a beautiful traditional way for story-telling, the 'Hò'. They write down pieces of mind to the songs, adding mysterious folklores, alluring lullabies to the words and making each sentence soothing to ears.
When the river waves make you feel a bit tired, get off to eye-pleasant lands of Ben Tre, Can Tho or Chau Doc and ride on the 'xe loi' (motor – trishaw) through countryside green fields and gardens. The definition of gardens here seems different from Northern villages'. The backyard tea and fruit trees may stretch to hectares, where you can actually see the seasonal harvest and planting. Local families here own common sense about the utmost hospitality so maybe sleep-over for several nights at lodge homestays would be a good idea!
5. TO GET A DOSE OF NATURE WITH NORTHERN GREENS
A guilty pleasure for photographers and nature lovers: Northern Vietnamese countryside villages or uphill trails as of Sapa, Mai Chau, Ninh Binh, Pu Luong are not green all the time!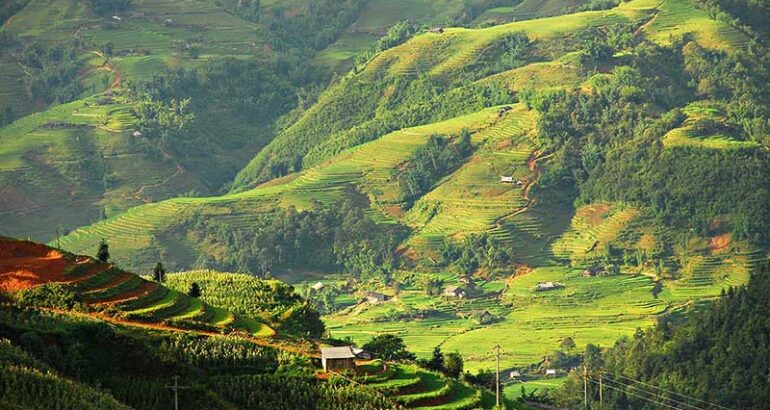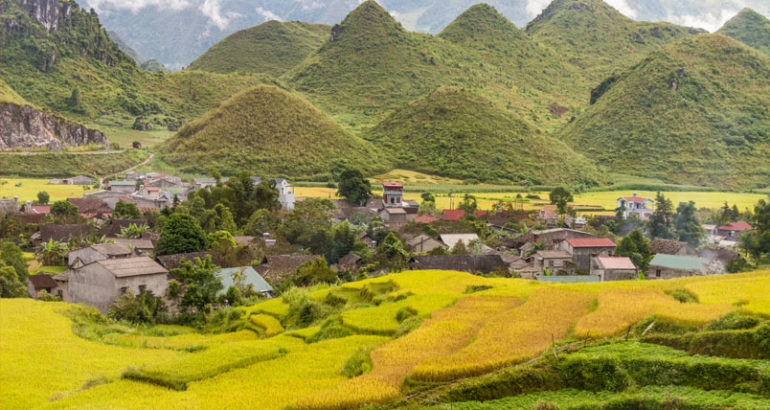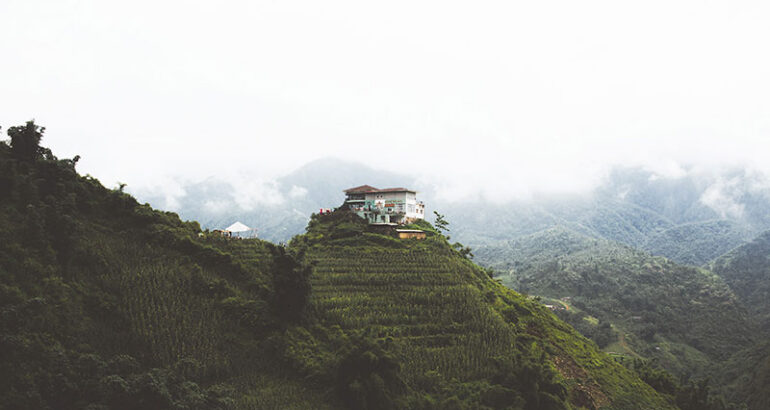 While in spring, March to May, visitors would find breathtaking lush terraces and captivating wild flower gardens under sunny blue sky, the golden time in the North, September to October, is blessed with stunning views of glazed lurid sunset and mild scents from ripe rice fields. Even though rain season engages sullen downpours, after each rainfall, the scenes remain oddly romantic and refreshing with a touch of sparkling dew. Winter here seem rough, followed by constant frozen wind and thick layers of fog over the hills. However, many visitors decide to start their trek at this time, November to February because to them, Northern Vietnam in the cold bears that ghastly, challenging and majestic look and feelings to expedition curiosity.
 Each season owns wonderful highlights to experiential trips, yet, still safe and memorable. Therefore, year-round travel to Vietnam is highly recommended for all.
A great feature adding to Northern journeys is the hosted house/ homestay service. Besides ecofriendly lodges peaking top-hill possessed under bungalow or rustic chalet module, you can spend extra time living among locals, savoring the art of home-cooked dishes made by the affectionate housewives, hitting the bottle with the seniors or getting access to uncharted parts to age-old villages and meeting primitive tribes from ancient Vietnamese culture.
6. TO SWING OFF THE GRID AND GET TANNED AT BEACH PARADISES
Since travelling Vietnam requires lots of endeavors due to the diversity in cultures, resources and destinations, you will need some lazy breaks before or while transferring between regions. Luckily, the country does feather that leisure dream of white sand and blue ocean elements. Danang, Nha Trang, Phu Quoc and Phan Thiet are considered heaven-on-earth beach paradises of Vietnam in particular, also Southeast Asia in general.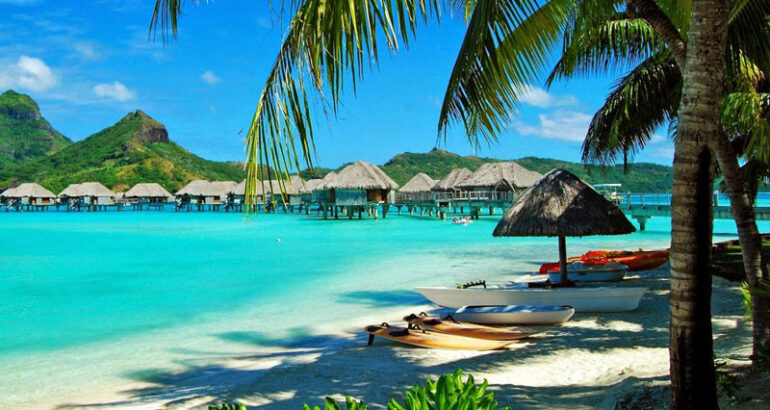 Situated along the coastal line, Vietnam's beach hotspots still remain tranquil and enjoyable with great private ambience to nature extent. The surrounding s of tropical beaches, for example, My Khe (Danang), Cua Dai (Hoi An), Mui Ne (Phan Thiet), Bai Sao (Phu Quoc) pertain to independent areas, even isolated from residential districts. Somehow, the speed of tourism development here is truly impressive as you can find numerous villas, hotels, resorts from average accommodation, comfort boutique to 5-star amenities around – Intercon, Sofitel, Anam, Marriot, etc. Plus, Vietnamese perception towards hospitality has long been striking towards sustainability, visitors who have kind affection for the nation can feel more confident and reliable over travel services.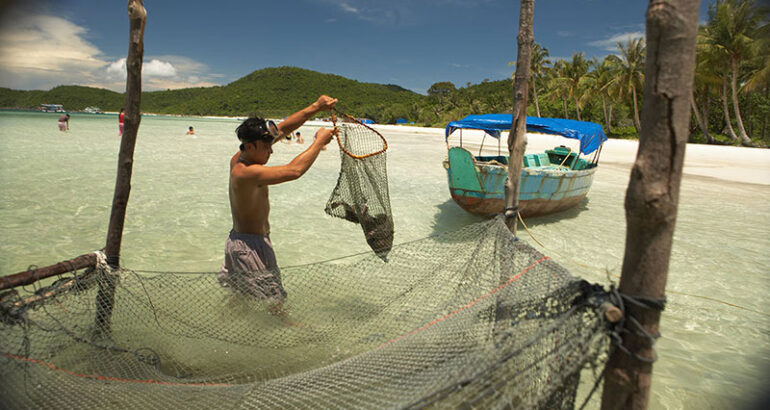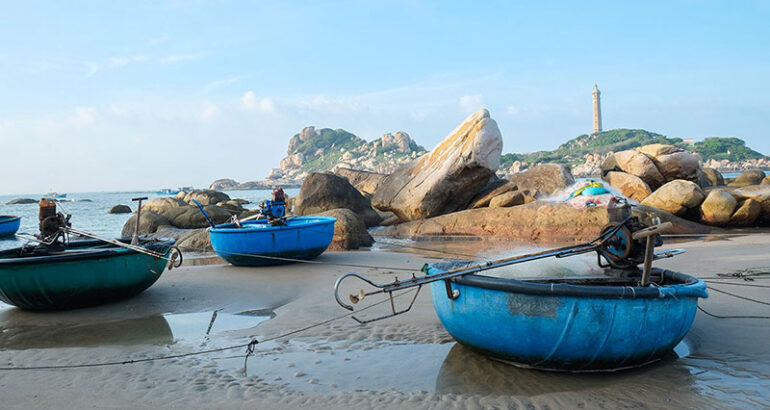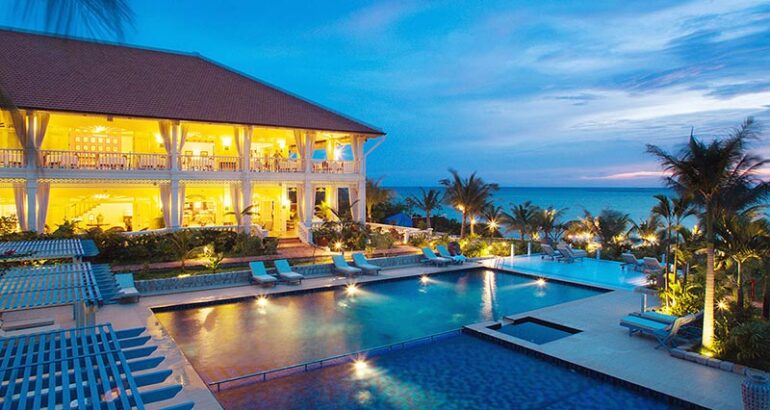 April to July should be the superb time for you to awake summer vibe, joining continuous journeys to South Central Vietnam for vitamin-Sea, getting nice tan, swimming freely like never before and swinging off the grid to island jungles.
7. TO GAIN SOME WORTHY WEIGHTS FROM LOCAL DISHES
We have a pre-trip warning to all: You may have to unbutton some clothes after staying in Vietnam for a while. And definitely worth it! The local dishes here get thrilling power to beat up numbers on the weight scale!  
In addition, we understand many of you have been training hard all these years so reward yourselves with best of Vietnam gastronomy would be awesome repay for your efforts!
Check-out our must-have list when coming to Vietnam:
Northern food and drinks: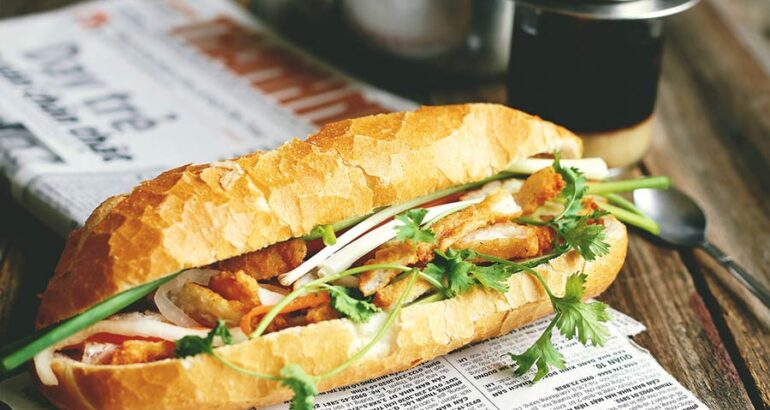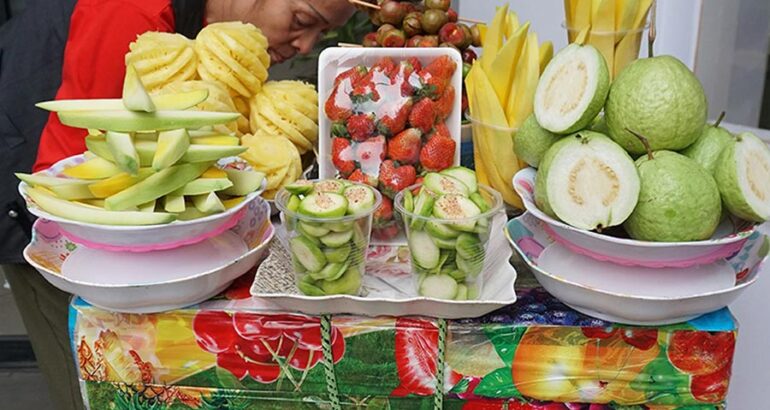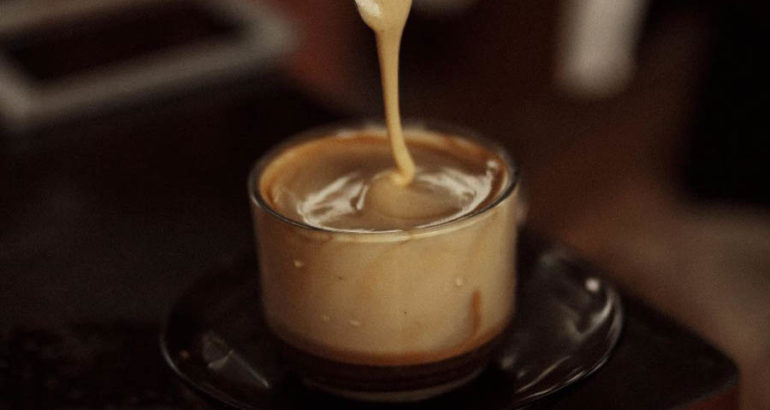 Bun cha (grilled pork served with vermicelli, herbs and sweetened fish sauce)
Pho, pho cuon (pho in rolls)
Bun ca (fish noodles)
Banh mi
Spring rolls (both fresh and fried ones)
Bun rieu (crab cake noodles with broth)
Bia hoi (local craft beer)
Ca phe trung (egg coffee)
Central food and drinks: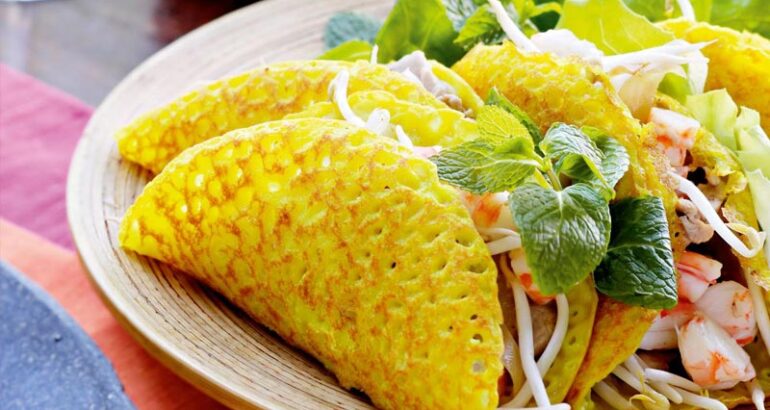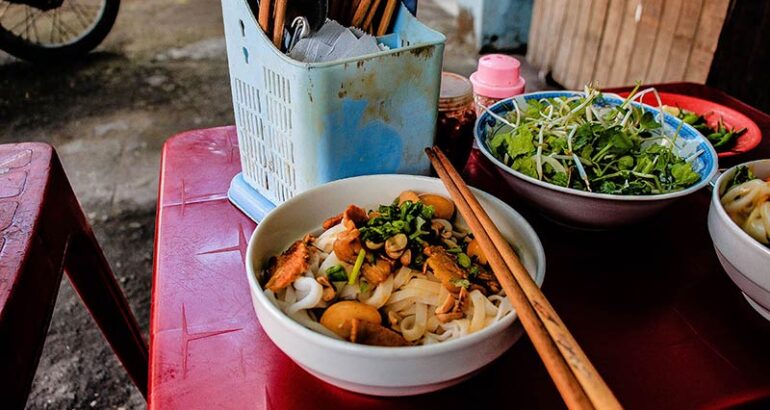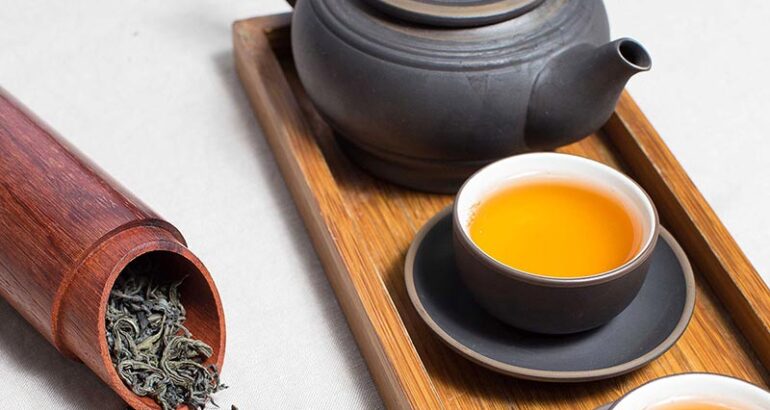 Banh xeo (savory crusty pancake with meat fillings)
Nem lui (grilled pork meat)
Bun bo Hue (Hue's signature vermicelli)
Bun bo Nam Bo (stir-fried beef with vermicelli and herbs)
Banh canh (Central style noodles)
Imperial tea (Hue styled herb tea)
Southern food and drinks: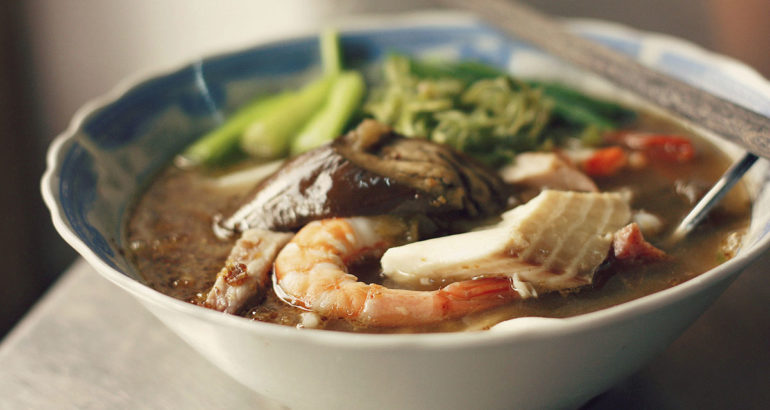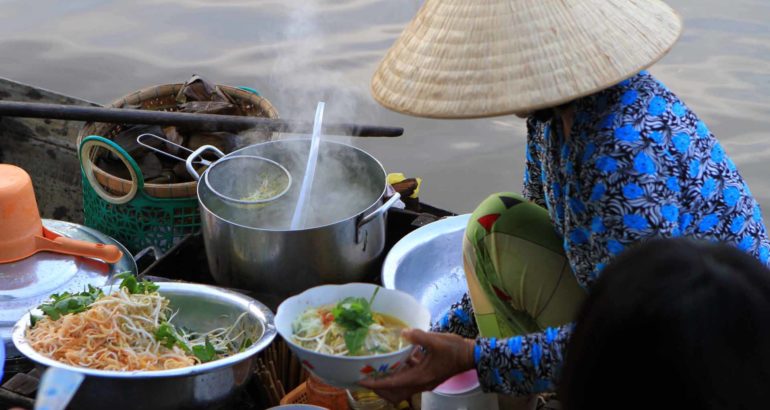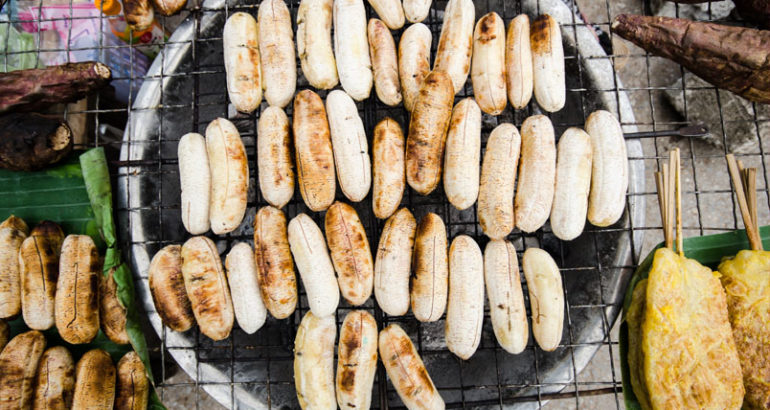 Hu tieu (Southern Vietnamese noodles)
Pho (Southern Vietnamese pho)
Grilled banana/ grilled banana served with coconut milk (che chuoi nuong)
Goi ca (fish rolls with herbs and vermicelli, dipped in sweetened fish sauce)
Lau mam (sauce hot-pot, actually this one generates from Western Vietnam but you can see lots of mix-styled pots for this dish
BONUS: You can always combine or separate the food tours. We can do that for you along the way to Vietnam!
8. TO HEAR MIND-BLOWING STORIES ABOUT VIETNAM'S CULTURE AND HISTORY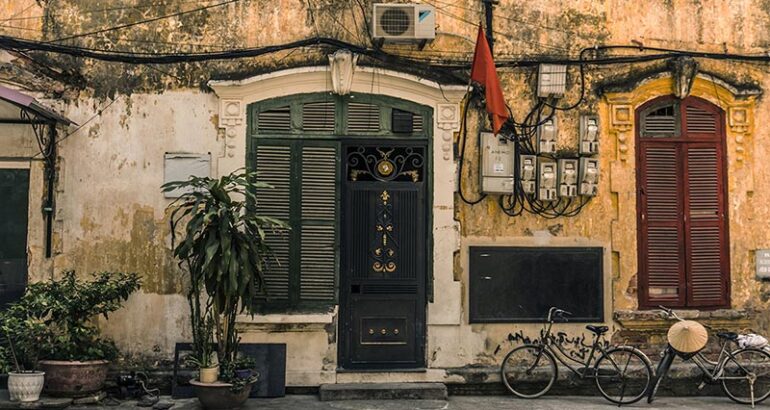 A thousand year old Vietnam has been recorded to world's book. Travelling Vietnam also means turning most interesting pages into the country's art, history and culture. With age-old township spreading from North to South, Hanoi, Ninh Binh, Hue, Hoi An or Quang Nam, explorers may take further steps back to the see ancient colors of Vietnam through wonderful looking-glasses with the imperial citadel, royal palaces, charming colonial towns or pagoda and temple complex inhered previous civilization as of Champa Kingdom or religious reflection as of Buddhism.
Additionally, Vietnam is amazingly keen on the traditional production. 40% villages in Vietnam in present days succeed ancestors' legacy by preserving the handwork for food, necessities, housewares and handicrafts. In the countryside, mostly Northern and Central Vietnam, there are still wonderful and dedicated artisans who are telling epic legends and timeless stories about an everlasting country through symbols, wars, figures and breath of life on familiar materials. You can see one or another clearly through daily acquisitions, for instance, the sedge mats, incense sticks, ceramic pots, silver accessories or dried teas.
Vietnamese locals are greatest witnesses. If you have a chance to meet them at whereabouts their families have been rooting, talk to them and share interesting life's perspectives.
9. TO STAY AT ART, LUXURY OR TRENDY HOTEL FOR GOOD PRICE
As a positive result of tourism growth, the overall price for hotel stays in Vietnam is well-balanced from the 2000s and in comparison to Southeast Asian neighbors (even back at your home), it ranges reasonably.
Since the hotel categories based on star-rating are different in regions, travelers can decide on your favorite hotels according to ground experiences.
Luxury 5-star – 6-star: Luxury hotels/ resorts in Vietnam are composed with finest dining experiences, spacious room and warm hospitality. Many high-end international suppliers, Sofitel, Park Hyatt, Six Senses, Anam, Four Seasons, Intercontinental, Banyan Tree, have been currently presented around the country with margin price from US $800.
Tips: Sens Asia Travel chooses the accommodations, from US $300 – $5,000 catching up with guests' personal style rather than internal trend.
Deluxe 4-star: Normally, the price range for this standard ranges from US $80 – $100 and with excellent values and advanced comforts. To archive 4-star, hotels will request to have a swimming pool which is an advantage for travelers in Asian summer or new to humid tropical weather. This standard is matching for family travel since they have connecting rooms that normally not available for lower standard.
Tips: Sens Asia Travel chooses the stays based on guests' location, compatible facility and good values.
Superior/Boutique 3-star: The facilities of 3-star hotels in Vietnam, ranging from US $50 – $70 are able to meet visitors' basic needs or short trips, standard comforts and primary rooms. Although this type of accommodations is lesser in commodity values.
Tips: Sens Asia aims at the 3-star boutique line, followed by personal experiences and outstanding services in comparison to price range.
Homestay: In Vietnam, there are 2 types of homestay, the local host in Northern mountainous areas, a real stay under the same roof and shared meal with a local family. Otherwise, it is a simple set of houses built in local style for under US $50 rental and managed by the local families. You still have a chance to observe their lifestyle, taste local food prepared by your host.
Tips: As many guests feel uncomfortable with the homestay options, Sens Asia Travel only work with homestays which can provide private space, Western toilet and bathroom standard.
An extreme feature of luxury hotels and resorts in Vietnam is the harmonious blend between Eastern and Western style in interior design, fine-dining services and accommodations. You can stay in a wooden style suite room resembling best of Vietnam culture, dine on traditional cuisines and still enjoy the hotel culture of big merchandises.
10. TO SATISFY THE LOVE FOR ARCHITECTURE AND RELIGION DIVERSITY
In Vietnam, you can live slowly and peacefully, enjoy special days of the month where they have lanterns, national celebrations as well as religious quintessences over the towns. One fact: Buddhism is the country's most populated religion, cultivated from Vietnamese people's spiritual and mental aspects for thousand years. Therefore, you can effortlessly catch a glimpse of temples, pagodas, even buildings, houses and architecture sites that reflect great enlightenment, extravagant traditions and sacred patterns from details.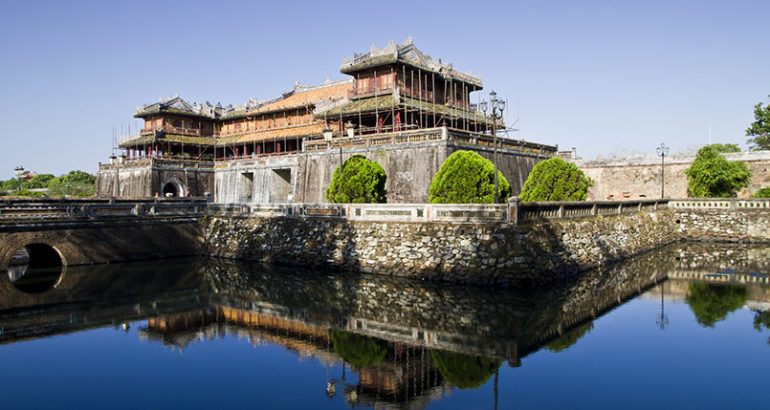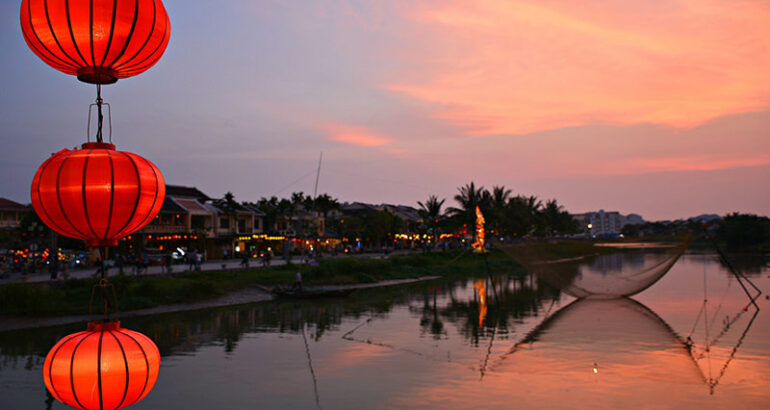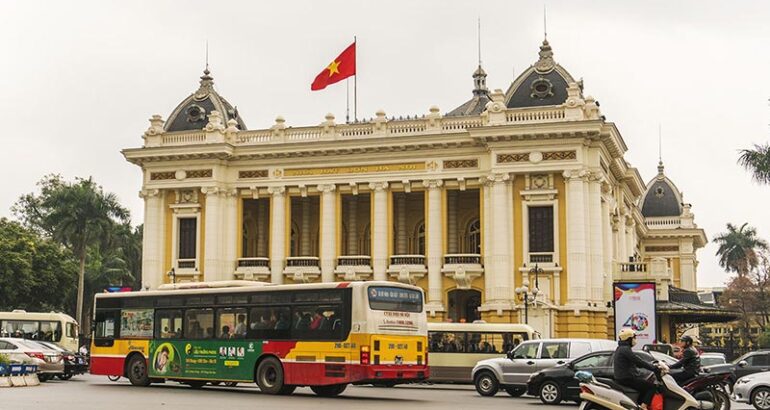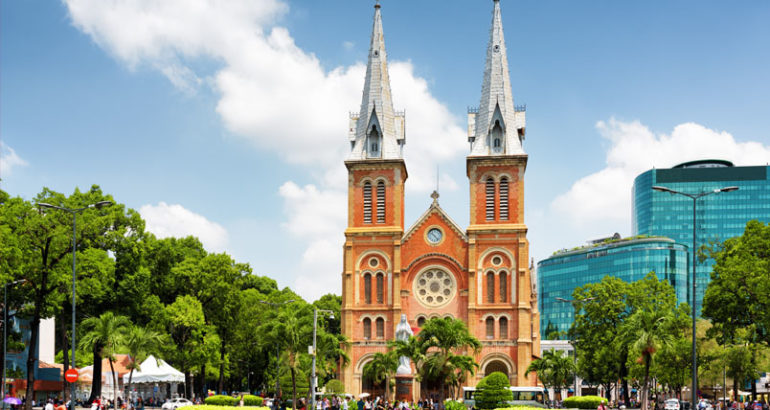 Get a hold. We have the list of must-see architectures, religious sites and historical relics while in Vietnam:
Hanoi:
Hoan Kiem Lake
Hanoi Opera House
Long Bien Bridge
Temple Of Literature
Tran Quoc Pagoda
Ho Chi Minh Mausoleum 
National Museum of History
Imperial Citadel of Thang Long
Ho Chi Minh City (Saigon):
Notre Dame Cathedral
War Remnants Museum
Saigon Central Post Office
Reunification Palace
City Hall
Saigon Opera House
Martyrs' Cemetery
Vinh Nghiem Pagoda
Cu Chi Tunnels
Ninh Binh:
Tam Coc – Bich Dong 
Bai Dinh Pagoda
Hoa Lu Capital
Thung Nang
Van Long Lagoon
Cuc Phuong Preservation (Inside Cuc Phuong National Park)
Hue:
Hue Citadel Complex
Emperor Tombs
Thanh Toan Bridge
Thien Mu Pagoda
Tu Hieu Pagoda
Bao Quoc Temple
Danang:
Golden Bridge (Giant Hands)
Han River Bridge
Dragon Bridge
Ba Na Hill
Museum of Cham Sculpture
Linh Ung Pagoda
Hoi An:
Ancient streets with brick houses
Cau Pagoda
Japanese Bridge
Assembly Hall
My Son Sanctuary
11. TO BE ONE WHO TRIED THE MOST UNIQUE MODES OF TRANSPORATIONS ON A TRIP
There are too many things to try out in Vietnam: Scooters, bikes, Vespas, cable cars, retro cars, buses, tricycles, cyclos, cruises, tenders, kayaks, rowing boats, bamboo boats, basket boats, express trains. Try all of them would make you exhaust a bit but why not?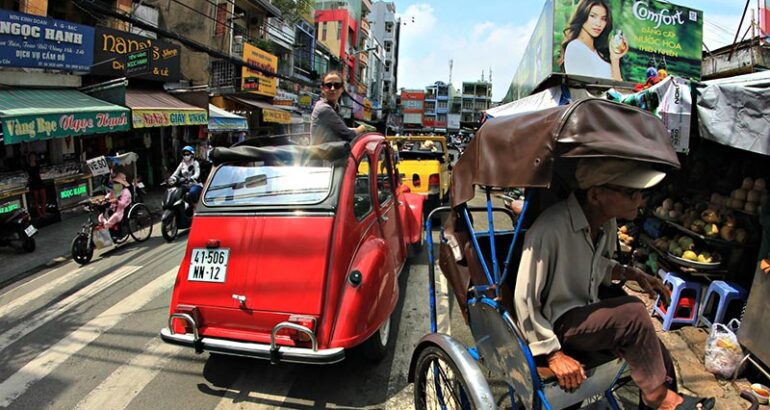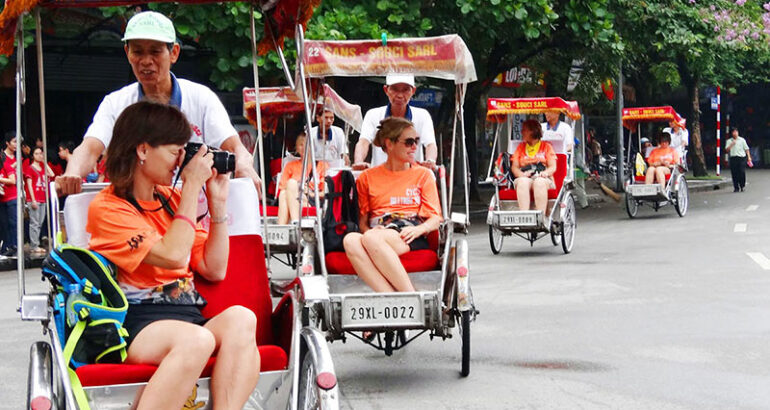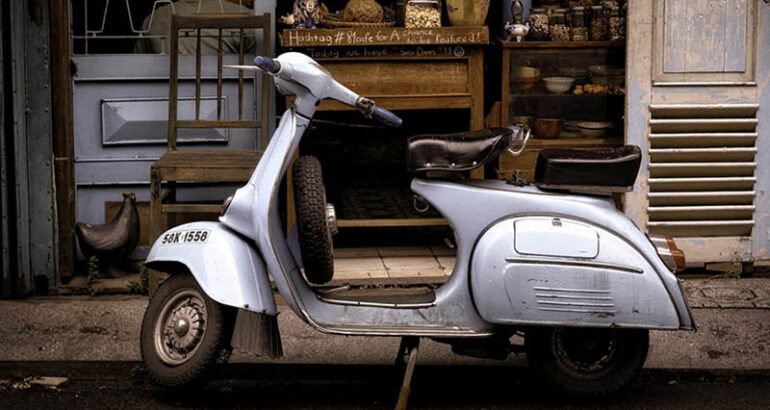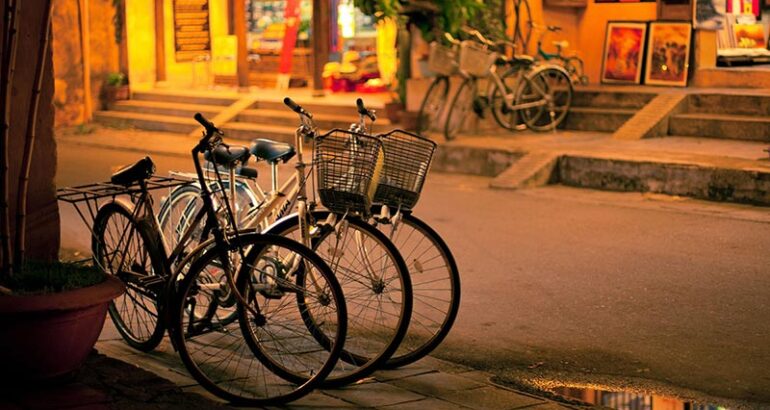 In each Vietnam's destination from North to South, you can earn proper traffic experience or even master one vehicle: In Hanoi – No of course you cannot try kayaks (there are some at West Lake but no fun!) but have all the fun with Vespas, hop-on hop-off buses and scooters are amazing. If you have time, from cities, buy express train ticket to indulge in seasonal romances while passing the border tunnels. In Halong Bay, definitely, you should paddle through karst limestone by kayak and ride a bike around the tropical islands. In Hoi An, try cyclo and cruise through tranquil Thu Bon River. When in Saigon, boost the confidence while riding like a soldier on a giant Jeep!
After just one tour to Vietnam, tell your family and friends about who tried the most unique modes of transportations on a trip story because you did everything and made it to the end!
12. TO COMBINE VIETNAM WITH AMAZING TRIPS TO THAILAND AND CAMBODIA
If your journey to Vietnam has finished and still, the wanderlust inside falls for addition, why not extend some time travelling both Thailand and Cambodia. As a matter of fact, Vietnam is a smooth and easy access to other Southeast Asian destinations. With economical travel fees, convenient transfer and connecting itinerary, you can discover incredible local – culture theme relation of the three countries, from mountain, city to the beach.
Vietnam – Thailand – Cambodia sample route: