Top 5+ Must-visit Coffee Shops in Hoi An for your Bucket List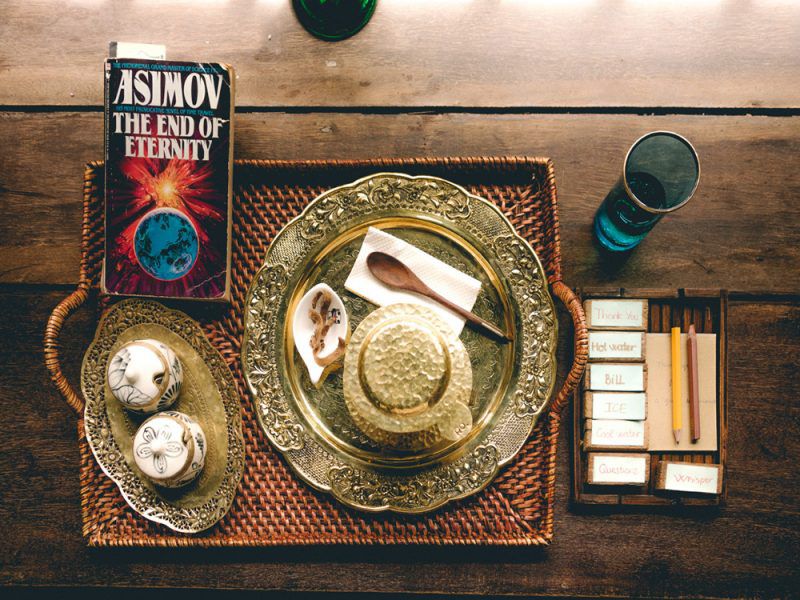 It is no coincidence that you see a lot of coffee shops along many streets in Hoi An. Hoi An people love drinking coffee every morning. With a couple of small table and small stool along the roadside in small part of the old town, reading newspaper while sipping coffee then looking around and enjoy life slowly immersed in the heart of the ancient town. There are many coffee shops in Hoi An but these 5 coffee shops will surely make you fell in love right at the first sight.
1. Reaching Out Teahouse
Reaching Out Teahouse is a beautiful space where great coffee meets great social work. It is an extension of the Reaching Out brand – a charity to help the disabled in Hoi An and nearby areas. It stands out on Tran Phu Street with a hand-painted sign on the wall "The beauty of silence" which is exactly what you can feel when sitting in this shop. By enjoying a cup of one of their exquisite teas or coffees, you already help the speech and hearing impaired staff receive the gift of integration into a work environment that empowers them, and the pleasure that their hospitality brings to guests partaking in the teahouse experience. That's a good way to do charity.
Found it at: 131 Tran Phu st, Hoi An, Vietnam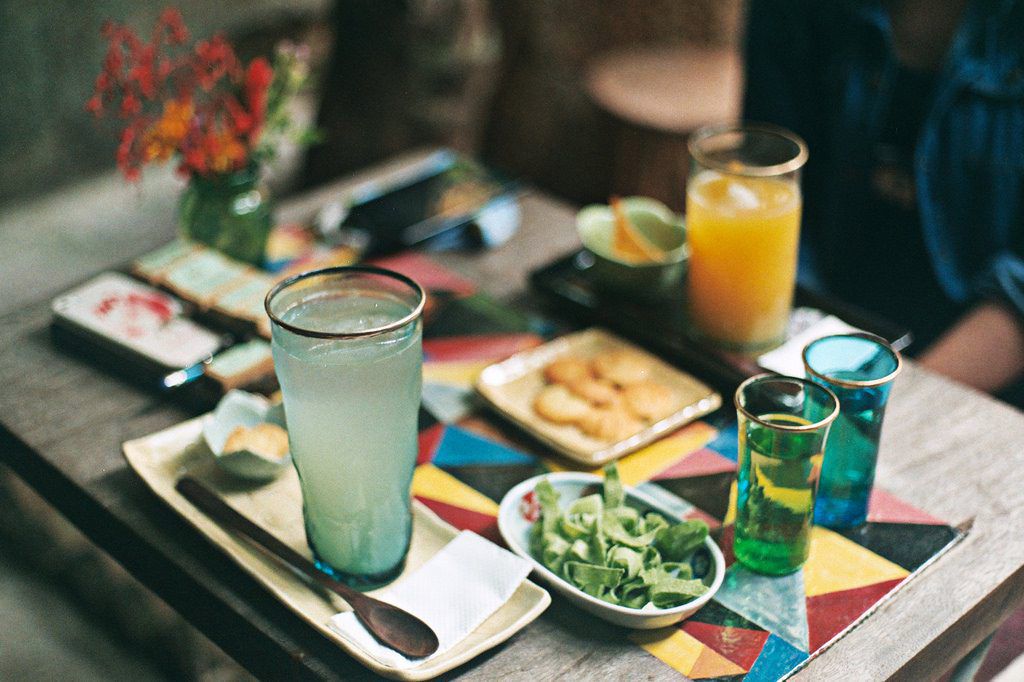 2. Mia Coffee
Away from the hustle and bustle of the main tourist drag, Mia with its beautiful wrap around veranda surrounded by jungle-greenery is a premier meeting place for expats and tourists in Hoi An. Mia Coffee has been praised for offering the best non-Vietnamese coffee in all of Hoi An. The shop is small, with porch-style seating in the front, and a balcony from which you can get a great street view. Should you desire to take some house-roasted coffee back with you, the staff will help you grind and package their beans.
Found it at: 20 Phan Boi Chau st, Hoi An, Vietnam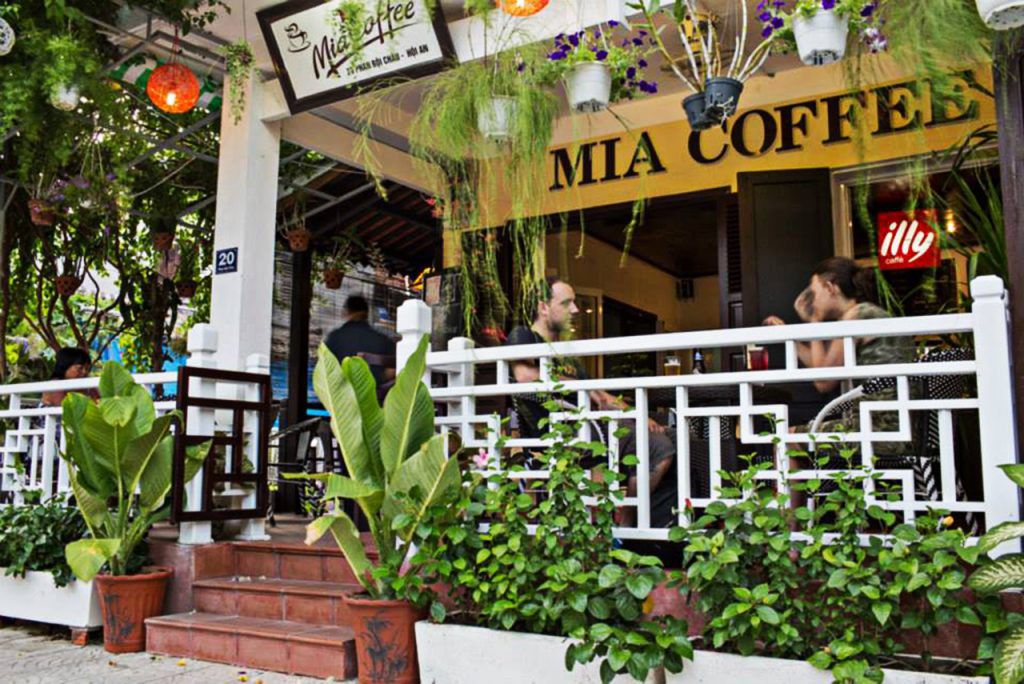 3. Cocobox
Cocobox goes for something unique and that is to source the most specialties made from local ingredients such as organic Robusta coffee, to homemade jams, to organic teas, or Marou chocolate 100% from Vietnam. Cocobox is a blend of a rustic cafe, juice bar, and farm shop – nice little setup just enough for a good time with friends on a lazy afternoon or exchanging stories with fellow visitors. At Cocobox, you can enjoy a western-style breakfast, try exotic juices and blended smoothies, and buy some high quality product for your family such as: coffee, honey, tea, spices, coconut oil, etc.
Found it at: 94 Le Loi st, Hoi An, Vietnam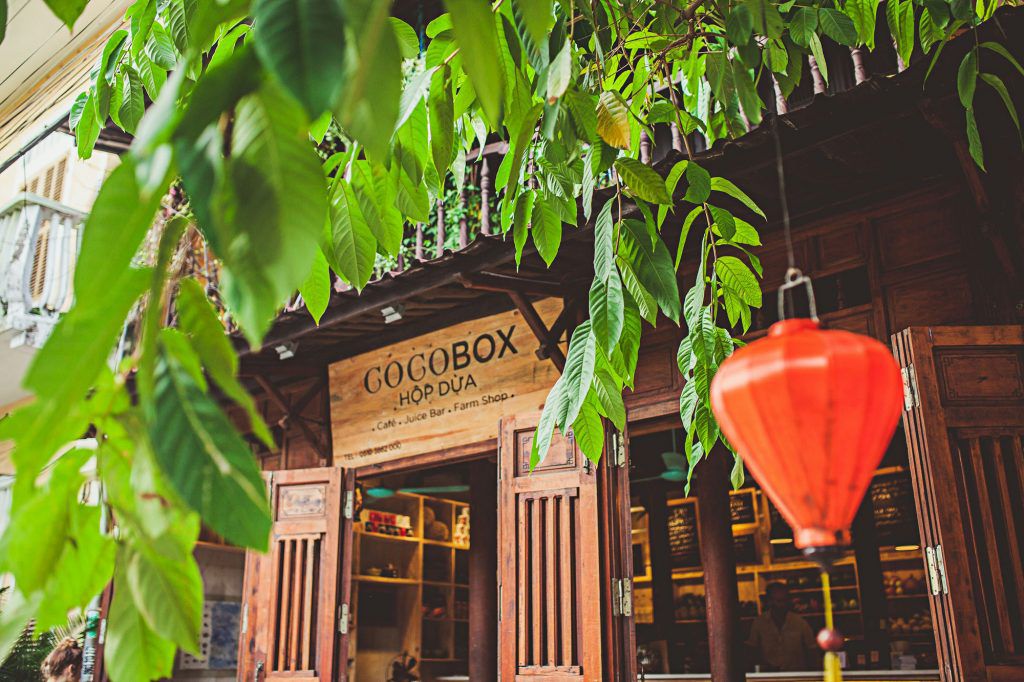 4. Mango Rooms
Sitting on the Hoi An riverside, Mango Rooms is a gorgeous and insanely bright establishment. Everything in this lovely coffee shops in Hoi An shows their vivid colors. Every item from the walls, pillows, bar to each set of table and chairs, ceiling fans and dishes, etc. is covered with joyful and outstanding shades of color. Mango Rooms brings its customers a feeling of a half-painted yet harmonious and eye-catching picture. The two main zones of Mango Rooms are of distinctive styles in decoration and design. The zone, which makes its way to Hoi An Ancient Town, bears in itself a pure Vietnamese style but creates a feeling of a rebellion comparably to the other zone filled with sharp colors leading to Bach Dang st. along Hoai River. If you have a chance to stop by, make sure to choose a seat by the river to gain a full sense of Mango Rooms' beauty.
Found it at: 11 Nguyen Thai Hoc st, Hoi An, Vietnam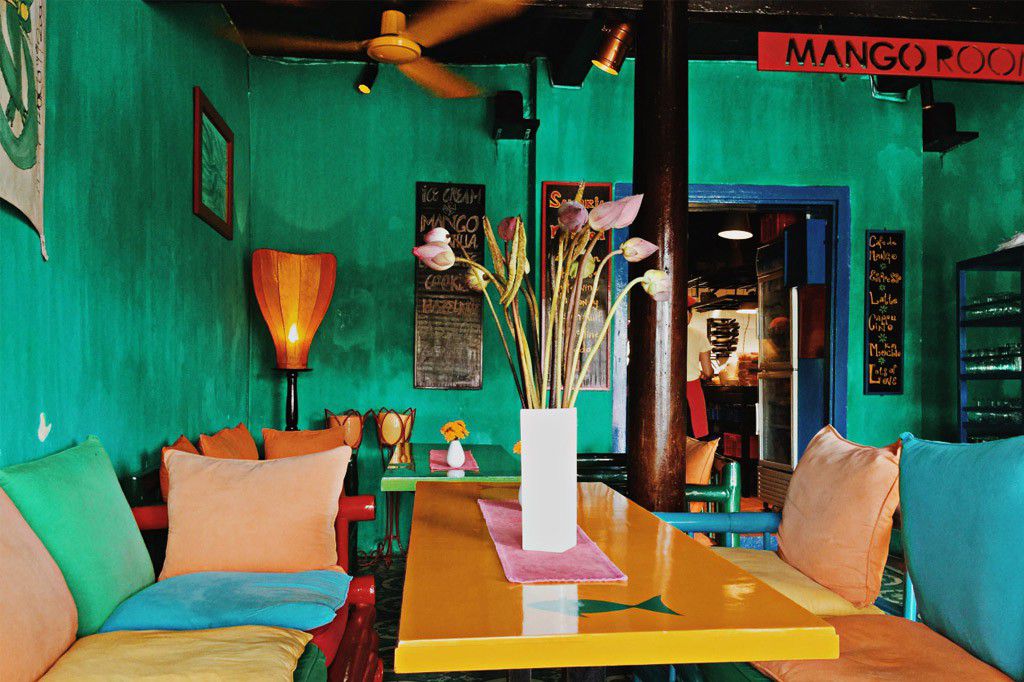 5. The Chef
Bep Truong (The Chef) coffee shop is one of the most familiar coffee shop to both foreigners and local people in Hoi An. It is a coffee shop, a restaurant and one of the biggest bookstores in Hoi An as well. The second floor in the shop is space for coffee with comfortable seats which is easy for both reading books and enjoying coffee. Books can be brought from ground floor with a variety of headings. If you like the panoramic view of the old town, you can select to sit at the balcony of the second floor or even the top floor where you can easy have an overview of Hoi An from above.
Found it at: 166 Tran Phu st, Hoi An, Vietnam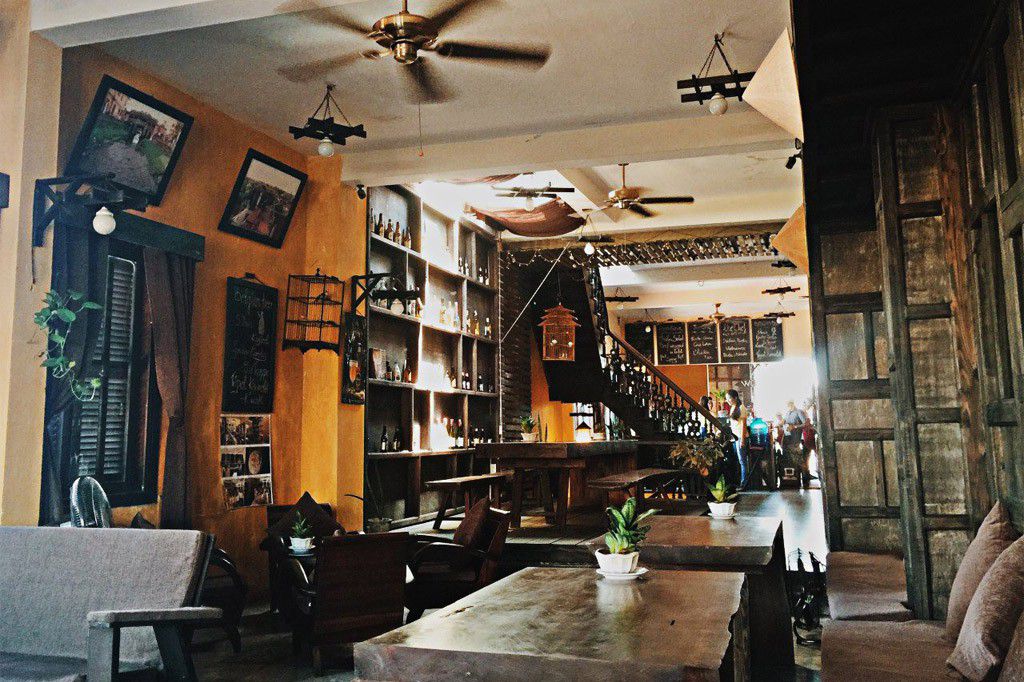 Feeling tempted? Check out our inspiring journeys to Hoi An and more trips across 10 Asian countries.
Sens Asia
Read more
Snap & Snap at 5 Instagrammable Ancient Towns in Asia