Drink Like A Local In Hanoi – Top 3 Favorites of Hanoians
Visiting Hanoi, you not only encounter a paradise of food and snack but also a unique drinking culture. In Hanoi, enjoying a drink is a separate event from dining and with each drink, you will experience the touch of influence from French, Chinese and the art of innovation from the Hanoians. Depending on the purpose and the people to hang out with, we will have different choices of refreshment. Let's follow our local guide to explore the 3 most favorable drinks in Hanoi.
Coffee – Ca phe
Talking of popular drinks in Hanoi, we cannot miss out the top favorite drink for both locals and foreigners, Vietnamese coffee. Vietnam is the second largest coffee exporting country and the coffee here is well-known for its strong and addictive flavor. Coffee was brought to Vietnam by French colonial, since then, local has enhanced and molded it into something of their own, something unique and to be proud of.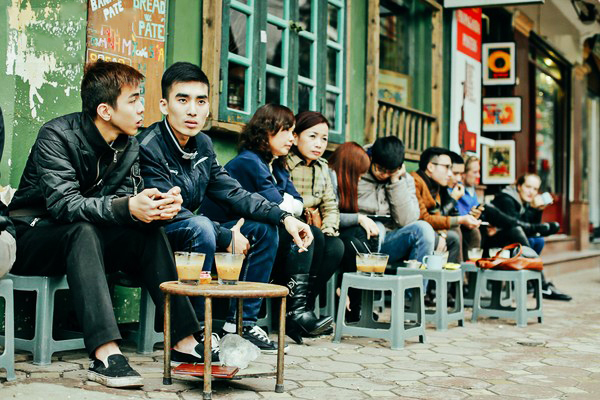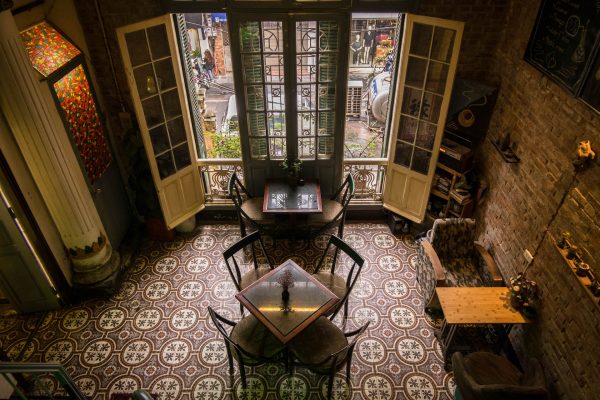 Wandering around every corner of Hanoi, you may come across the aromatic scent of coffee, brewed through a French drip filter (Phin filter).  No paper filter or heavy machine is needed, as simple as it sounds, just a small stainless steel brewer and grounded coffee beans, a cup of intense black coffee is made. Condensed milk and ice are usually added to an everyday cup of coffee and dearly called "ca phe sua da" (iced milk coffee). Other than that, Hanoi offers unique variations for you such as yogurt coffee, egg coffee, smoothie coffee, etc.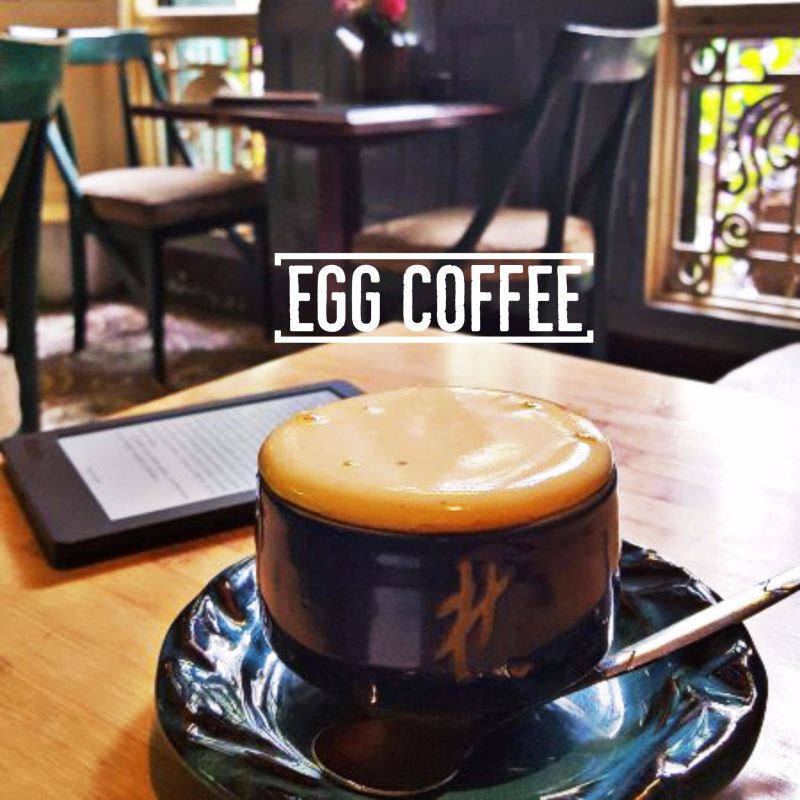 Different from most countries where coffee is considered as a takeaway drink, in Vietnam a cup of coffee is meant to be slowly appreciated until the very last sip. Not only once, Hanoi people may enjoy coffee several times a day. In the morning, a cup of coffee wakes up your taste bud; after lunch, coffee can be served as an energized drink; and in the evening, coffee means time to catch up with friends and cheer up your soul.
 Tea – Tra
For over a thousand years till now, drinking tea has been a tradition and a requisite part of Vietnamese culture. Tea presents everywhere from daily lives to holidays, weddings, anniversaries and ritual ceremonies. Vietnamese believed that tea brings peace to our mind and ward off a number of common illnesses.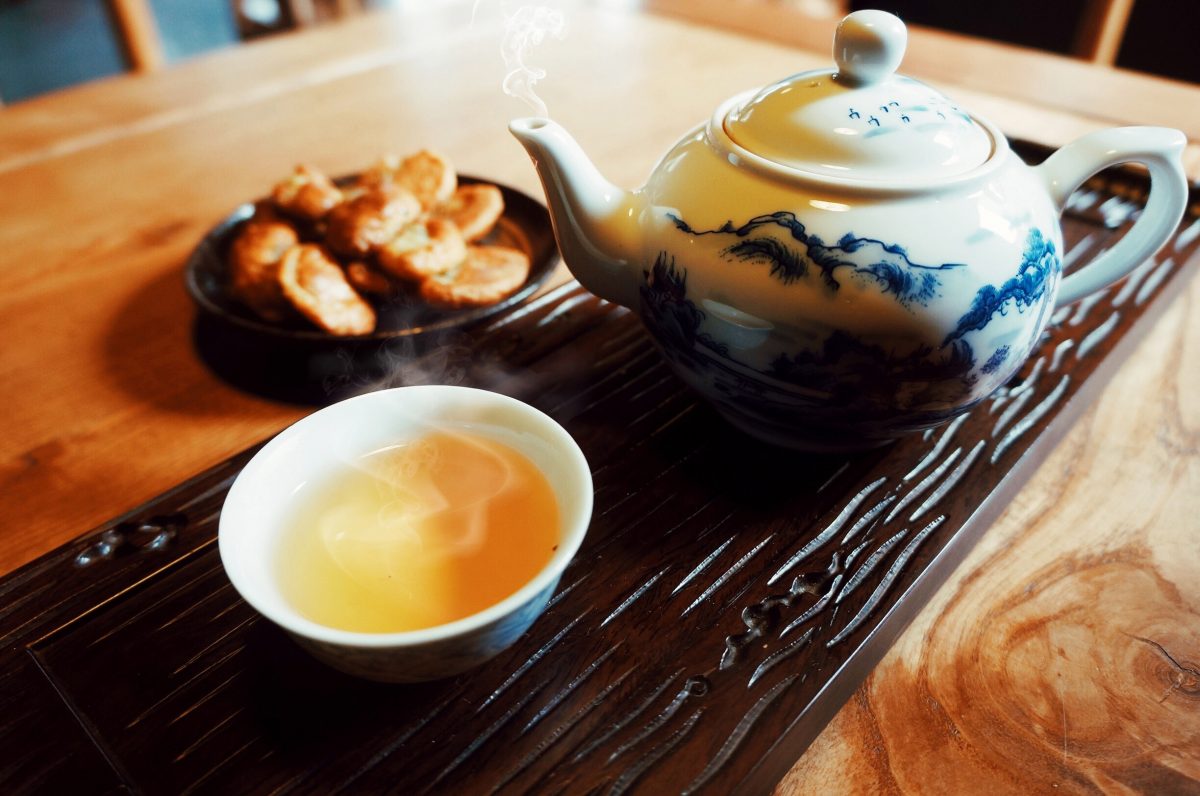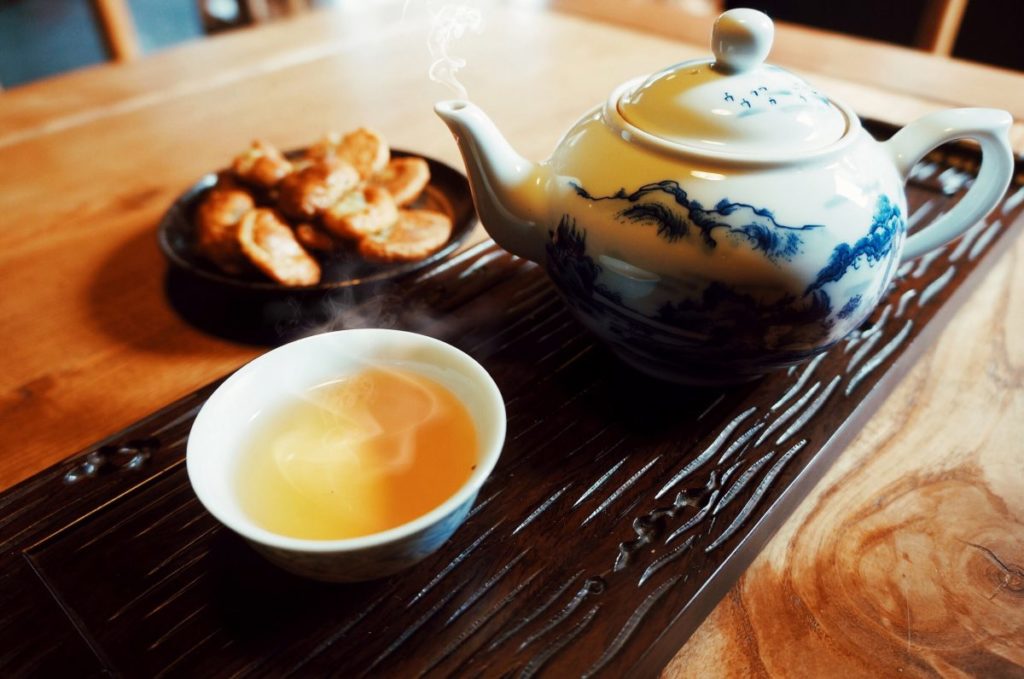 The Vietnamese value tea for its simple purity and thus tend to prefer this common drink with light, delicate flavors. Green tea is by far the most popular variety of tea in Vietnam and is usually enjoyed plain with fresh leaves. The other kind of tea you might come across a lot while in Hanoi is dried black tea with stronger flavor or lotus and jasmine scented tea.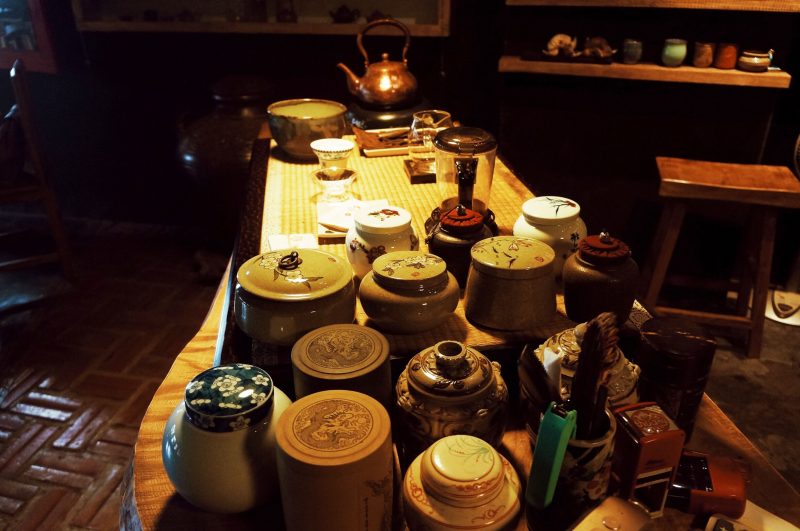 Within the family, tea is served several times per day. Waking up in the morning, elders often make themselves a cup of tea with the extra flavor of some fresh air in the hope of refreshment and sound of mind. After meals, drinking tea is also a habit enhanced by most Hanoi family since they can sit down together and share the story over a cup of tea.  Moreover, tea is also served outdoor, on the streets. In Hanoi, you can easily stumble upon a few groups of youngster gathering on the sidewalk, drinking 'tra chanh" (fresh lemon tea), nibbling sunflower seeds and talk about all the hottest events. The most boisterous and exciting place for this kind of drink is the area around Saint Joseph church, where one will approach closer to daily life of young Hanoians.
Local draft beer – Bia hoi
Bia hoi has been so popular in Hanoi for being the cheapest but also the freshest beer in the world! One beer just costs around 7,000 VND (approximate 0.3 USD) and it can be found in any street corners in Hanoi. It is considered the freshest beer because it is made without any preservatives and must be drunk within 24 hours of production. These reasons explain why Vietnam was listed among the world's top ten highest beer consuming countries.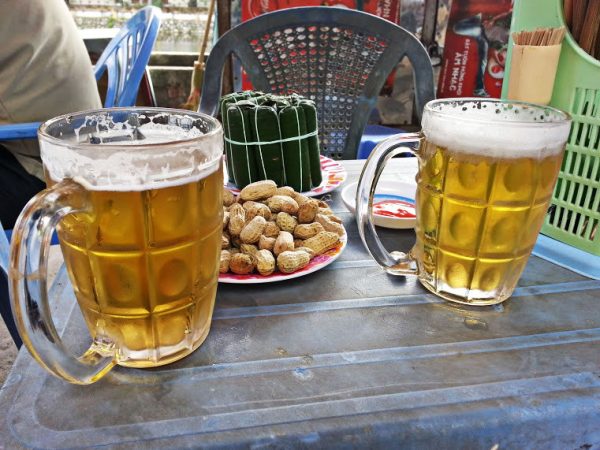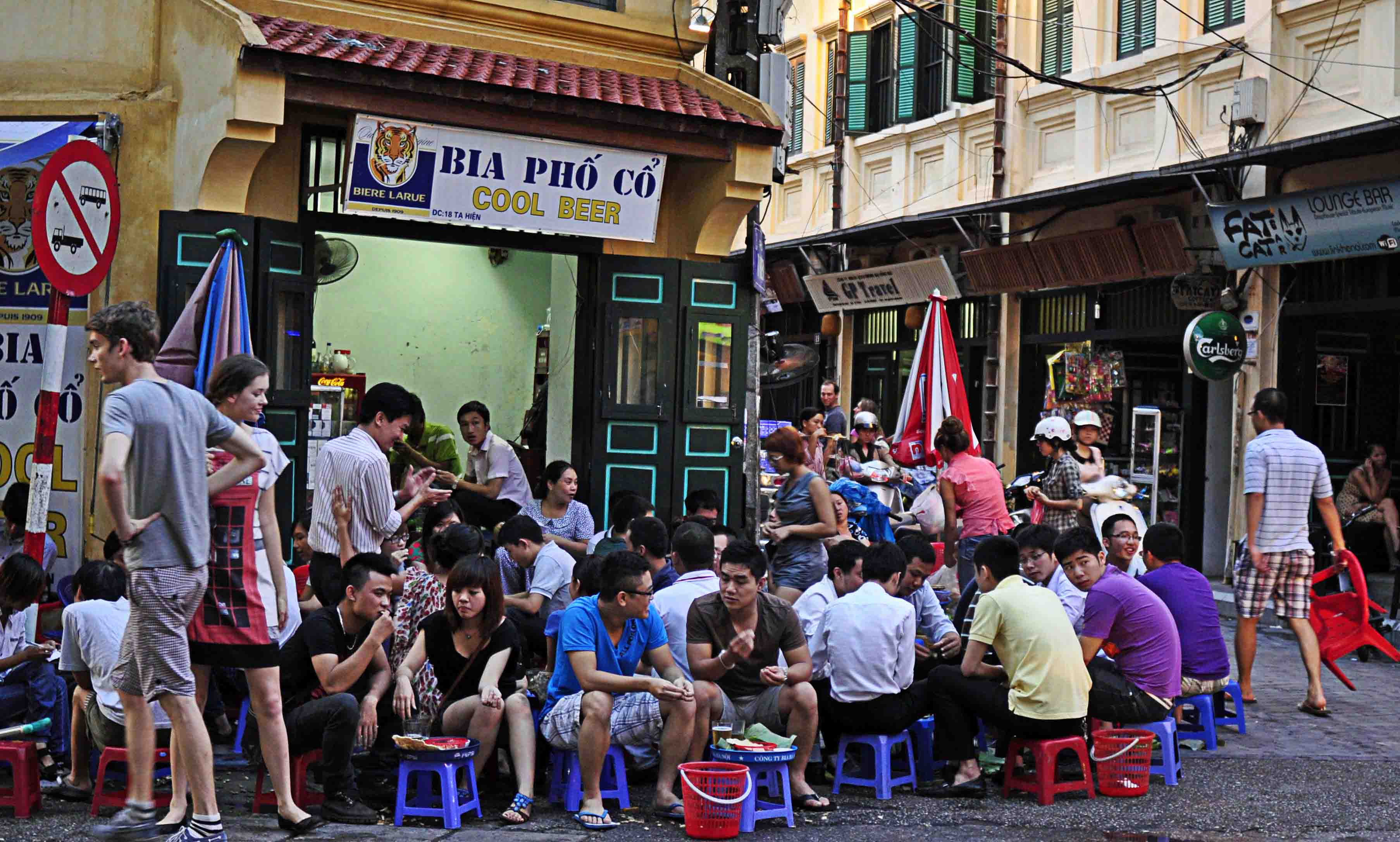 "Bia hoi" refers to the refreshingly light, chilled, straw-coloured beer and contains roughly 4% alcohol. It is often served with french fries, pumpkin seeds, peanut or fried tofu… Normally, the best time to have a "bia hoi" for the most boisterous atmosphere is around 5 – 6pm when local people get off from their workplace. Ta Hien Street, which located right in the center of Hanoi Old Quarter, is one of the most famous places to hang out with your friend and get 'bia hoi' for youngsters and travelers.
Those are the must try beverages in Hanoi and there are many more local drinks waiting to awaken your taste buds in every corner of this lovely Capital City. Stay tuned for further guides from our local experts for the best thing to do & places to visit in Hanoi. "