Hanoi Tour in 1 Day – Where to Go and What to Do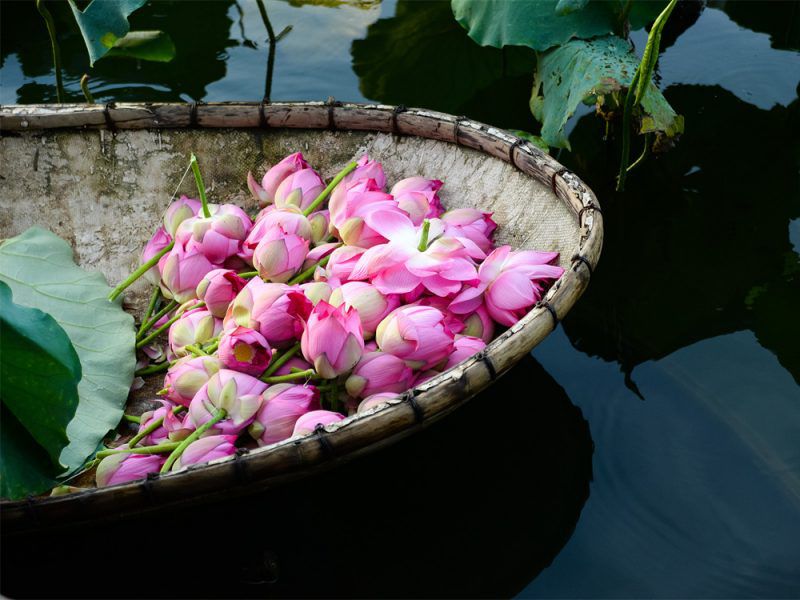 Hanoi is often, sadly, just somewhere visitors stop off for a night or two en route to marvelous Halong Bay, mountainous Sapa or to the Southern Vietnam. But for those who do want to take a look around, however time-limited, Hanoi can be a fascinating destination if you know how to make the most of it. Everyone is different with dissimilar preferences, so the itinerary suggested herein may not satisfy you all, but if you want a full sensory day in Hanoi where all your senses are awakened, then read on.
[AWAKEN YOUR SIGHT SENSE]
6 a.m – 7 a.m: A glimpse into the city waking up
Be an early bird, wake up before the city does and do a walking tour around Hoan Kiem Lake to feel the true atmosphere of Hanoi. The capital was once known as the most peaceful city in the country before the invasion of those noisy motorbikes and autos. Nowadays, only in the early morning can you live again the once-upon-a-time Hanoi with old people practicing Tai Chi and the young doing exercises around the lake, added by some vehicles bringing goods from outskirts to local retail markets in the city. Time seems to be standing still that moment and the overall picture is perfect for a lifetime shot.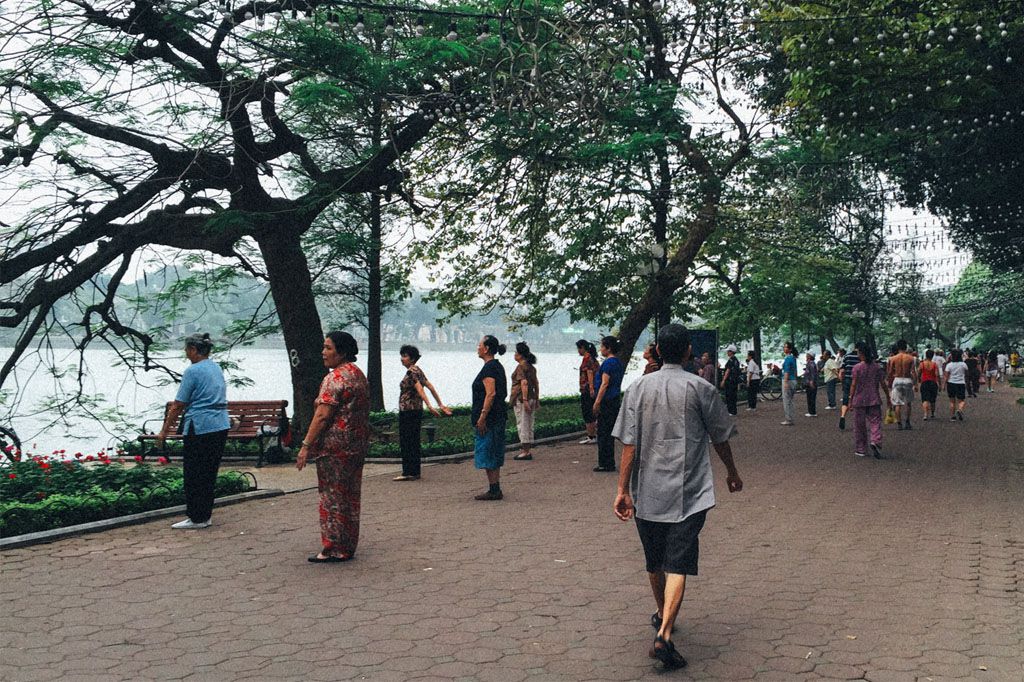 [AWAKEN YOUR TASTE & SCENT SENSES]
7 a.m – 8.30 a.m: Time for Hanoi's not-to-be-missed delicacies
Yes, we are talking about Phở, the happiest way to start your day in Hanoi. Hop in a local Phở restaurant in the Old Quarter and take a big bowl of rice noodles with beef or chicken. Let your nose be fascinated by the cozy anise aroma of the broth and your taste buds be spoilt with smooth soft noodles, deep broth and unique flavor of herbs and spices. One small tip from us, for a shop that likely serves the best-tasting Phở, choose the shop filled with locals.
And of course, a morning can be without a cup of coffee, but let's drink it with a little twist! Visit Dinh Café, a hidden ancient house overlooking to Hoan Kiem Lake. Not everyone can find it except the one who understands Hanoi as his lover. Taking an Egg Coffee – the unique drink that you can only taste in Hanoi and watch this strange city get into rush-hour. You can never expect such a morning elsewhere in the world.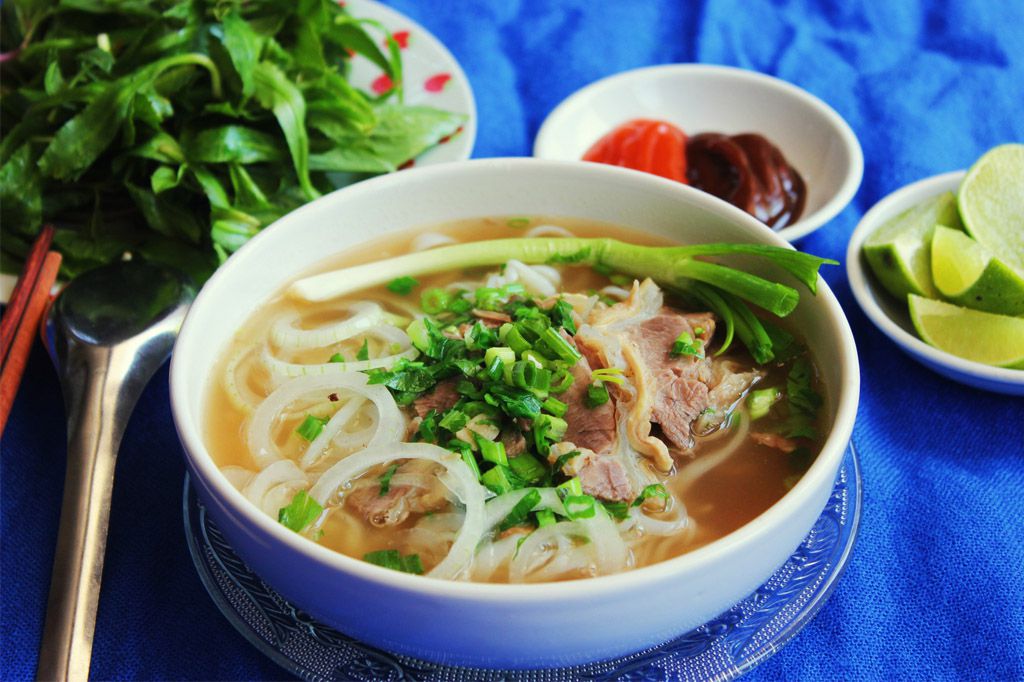 [AWAKEN YOUR SIGHT & SOUND SENSES]
8.30 a.m – 11.30 a.m: Nook and cranny of The Old Quarter
Located near the Hoan Kiem Lake, Hanoi's Old Quarter is the heart and soul of the Vietnamese capital. Occupying a busy square kilometer, the major commercial district is a web of streets and alleys cramped with Buddhist temples, pagodas, artisan workshops, charming colonial architecture, and 15th-century merchants' houses. The bustling sounds and scenes of The Old Quarter won't give you even a minute to feel bored.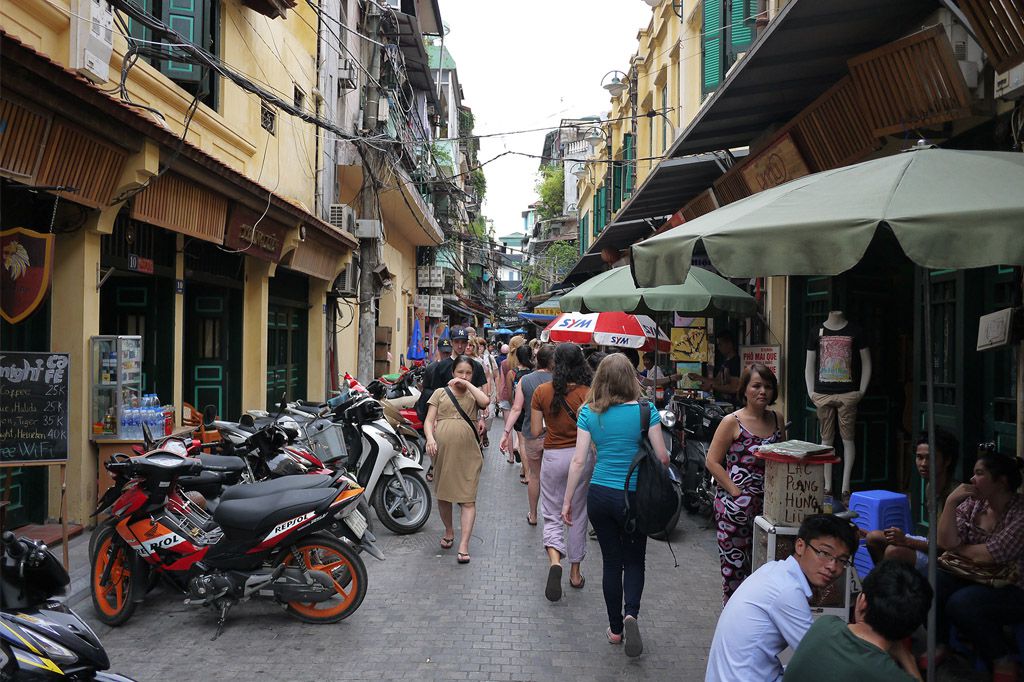 [AWAKEN YOUR TASTE, SCENT AND ALSO YOUR HEART SENSES
11.30 a.m – 1 p.m: Lunch at a training restaurant
In Hanoi, you are never run out of dining options, whether it is a luxury restaurant or a street food stall. But in this article, we suggest you visit the KOTO Van Mieu restaurant, not only because it serves delicious fusion foods but also because you are going to do a good deed while having your lunch. KOTO (Know One, Teach One) is a non-profit restaurant where disadvantaged youths are given job training to be professional in FnB, is really a heart-warming experience.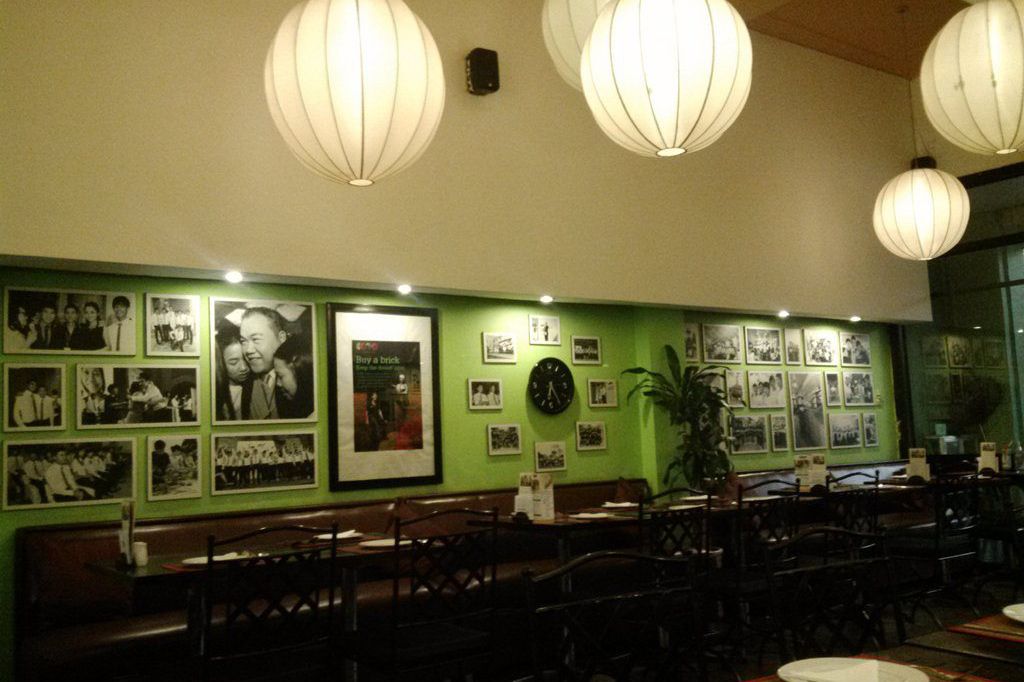 [AWAKEN YOUR SIGHT & SCENT SENSES]
1 p.m – 3 p.m: Back in time at Vietnam's very first university
Pay a visit to the Temple of Literature located not far from the KOTO restaurant. Dedicated to Confucius, this temple was built in the 11th century, being the first university in Vietnam. No longer serve as a university, the Temple of Literature now is still a nice place for students to visit and burn incense to wish for success. You will find here a peaceful atmosphere tinged with incense smoke, and sunken lotus ponds populated by fish and turtles.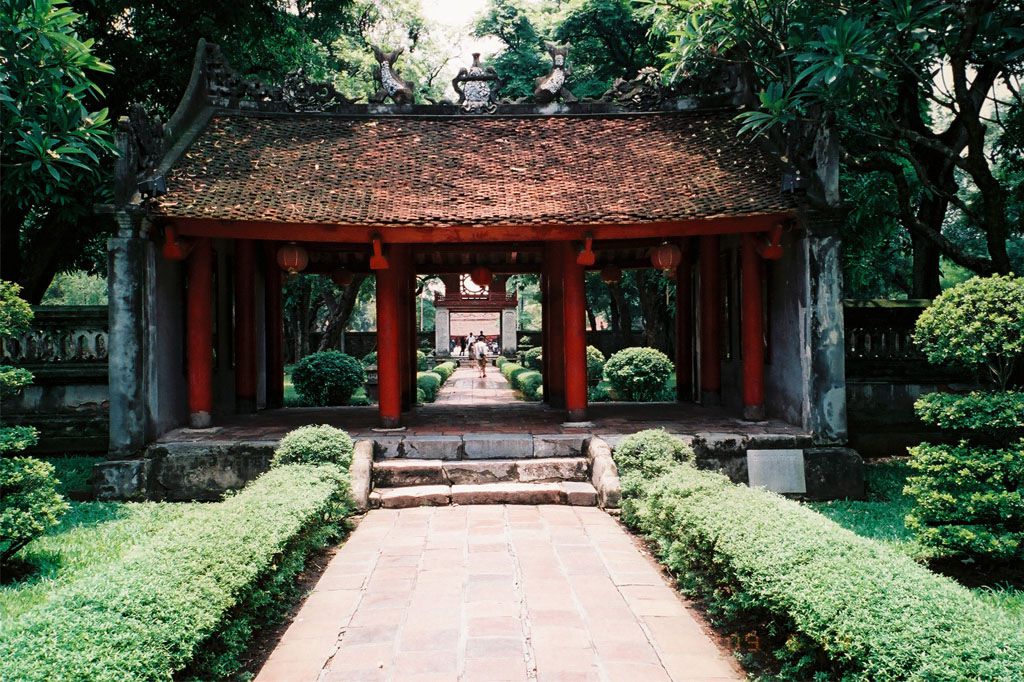 [AWAKEN YOUR SIGHT SENSE]
3 p.m – 5 p.m: Mausoleum, house-on-stilt, and pagoda at one place
Head out to Ba Dinh Square and visit Ho Chi Minh Mausoleum complex. You will find here a marble mausoleum which is Ho Chi Minh's tomb and a house-on-stilt with a large garden where the late president spent his days when he was alive. Despite it is not the opening time of the marble mausoleum, you still can tour around the precinct, visit house-on-stilt and the nearby 1000-something-year-old One Pillar Pagoda.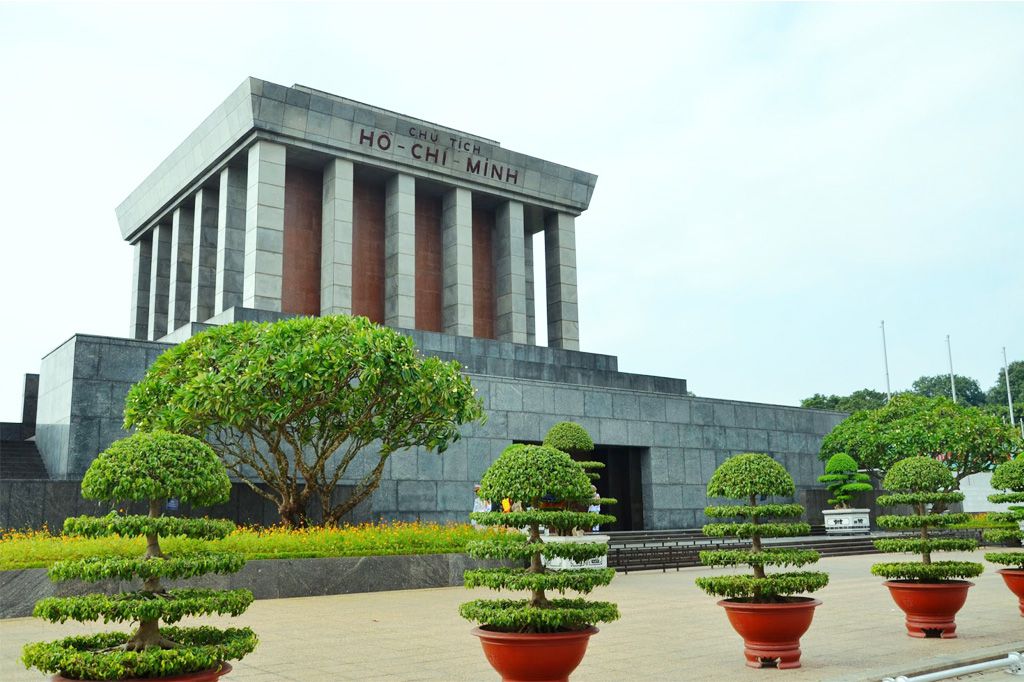 [AWAKEN YOUR SIGHT SENSE]
5 p.m – 6.30 p.m: Not just an average ancient pagoda, visit the oldest one
Continue the day towards the biggest lake in the city, West Lake. Located on the small islet Kim Ngu, on the east side of West Lake, Tran Quoc is the oldest pagoda in the city, built about 1,400 years ago on the banks of the Red River. It was relocated to its present location in 1615. There are many valuable items and statues inside, including the gold-trimmed, red lace statue of Sakyamouni Buddha's Parinirvana. From here, watch the sun sets over the skyline.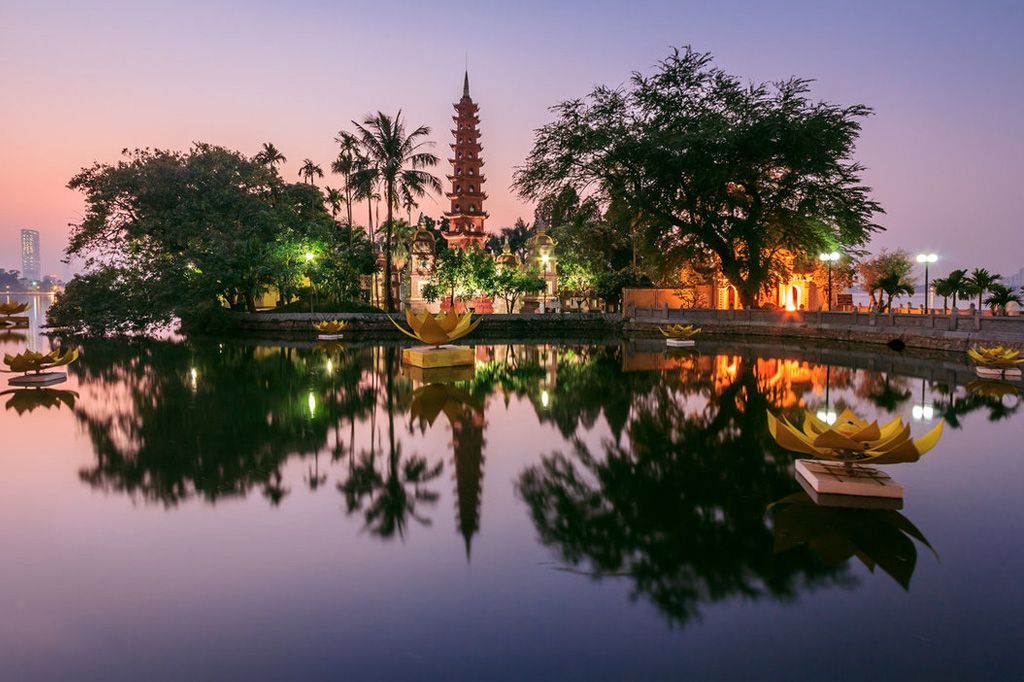 [AWAKEN YOUR TASTE SENSE]
6.30 p.m – late night: Back again to The Old Quarter to finish the Hanoi Tour
By now, you must be tired and hungry from the whole afternoon walking and sightseeing. Return to The Old Quarter and treat yourself with a relaxing night, starting from a mouth-watering diner with Cha Ca La Vong (Grilled turmeric fish with dill) at 14 Cha Ca Street. After diner, give your muscles a good massage at Dinh Liet street or grab a cocktail or glass of wine at any bar nearby and end your day on a good note.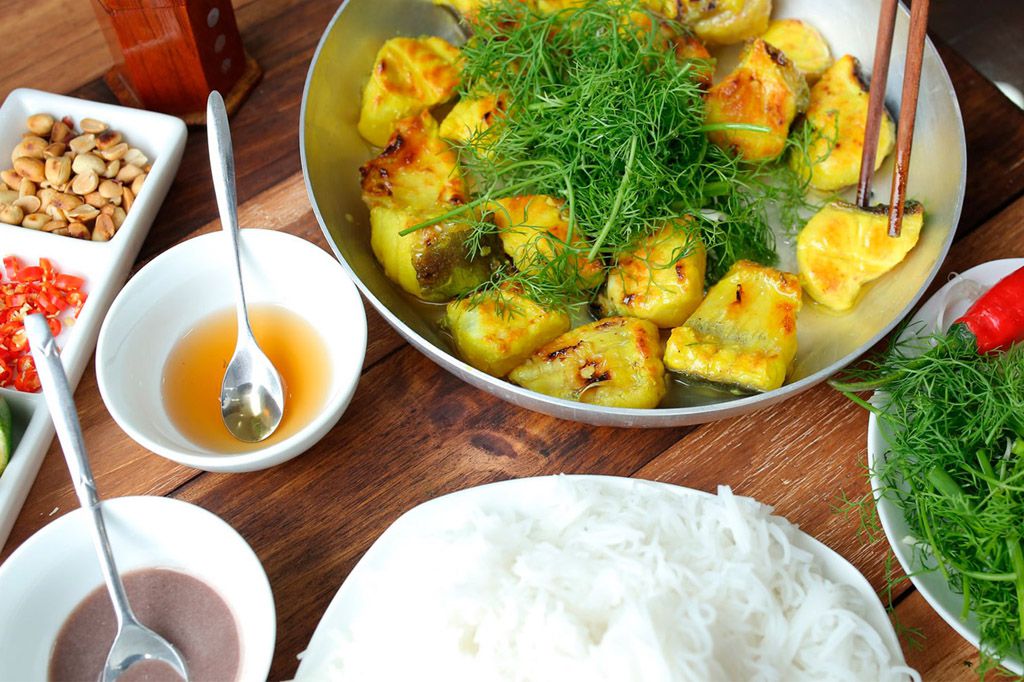 Feeling tempted? Check out our inspiring  tour packages across 10 Asian countries at our main website www.sensasia.com